I've been a bad blogger lately, but I have an excuse –we've been focusing on launching a new site for our business, OLLI+LIME. Ironically, this post shows how business and pleasure overlap in our lives. That's by design, as we've aligned our products with our personal aesthetic.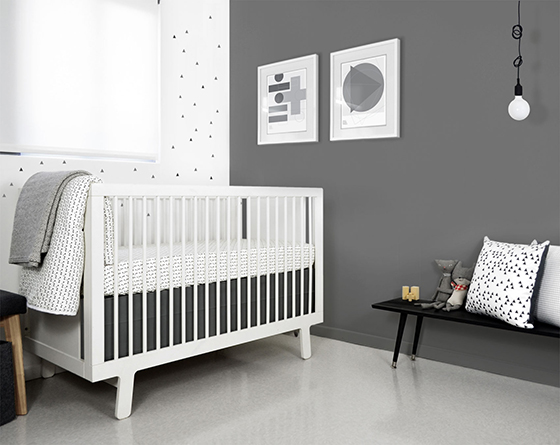 Remember our guest/media room? The truth is, we were never quite happy with it. The feature wall color came from a mix of paint we had left over –it looked green at night (when we painted) but had a gold hue in the day. We tried to pretend it didn't, but it did.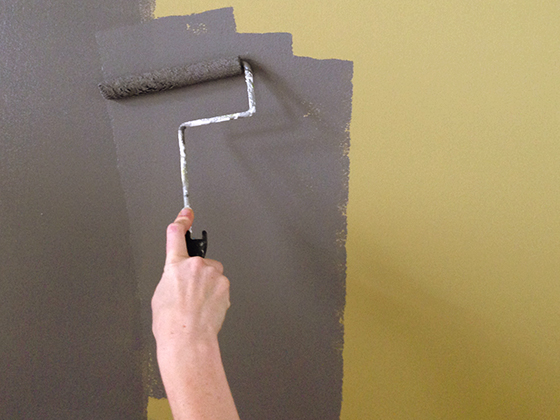 The catalyst for change was our business. We needed somewhere to take new product shots, and this space was perfect –it hadn't been functional as a guest/media room anyhow. We replaced the gold with gray, and painted other walls and ceiling white.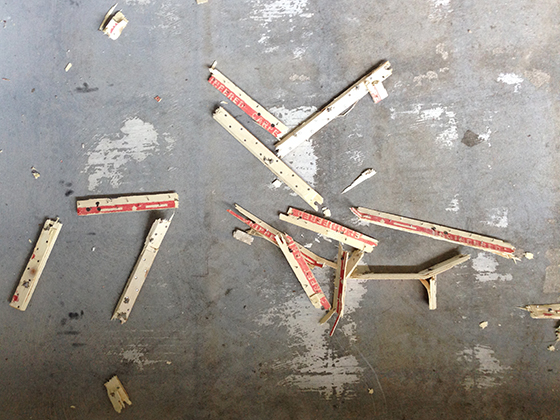 Next, We ripped out the carpet (we're slowly eliminating the beige, room by room) meaning lots of annoying carpet gripper to deal with. The floor underneath was in good shape, needing minimal patching, so we quickly reached the adhesive stage.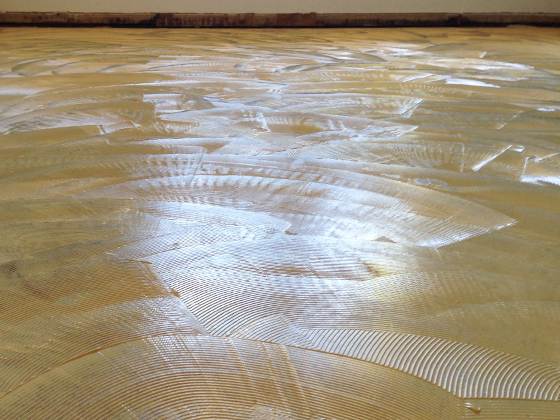 We laid the same 'warm gray' Armstrong VCT we used in the master. Eventually, this will run throughout, but not for ages. It's okay finishing contained areas, like this, but adding VCT in the main living space will likely be the last thing we do.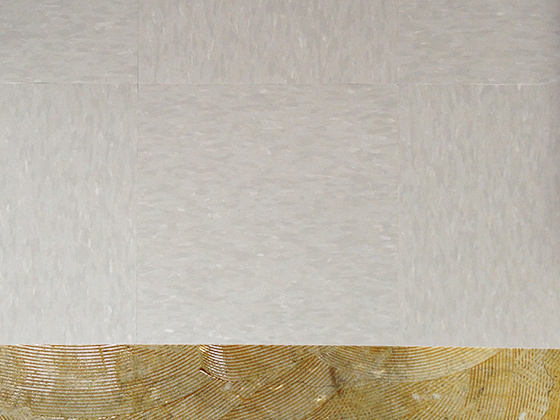 With the flooring and feature wall done, the room now looks completely grayscale –a little stark for some people, but that's how we roll. Oh, I re-sprayed that (formerly gray) wall-mounted globe light black, to provide a better contrast.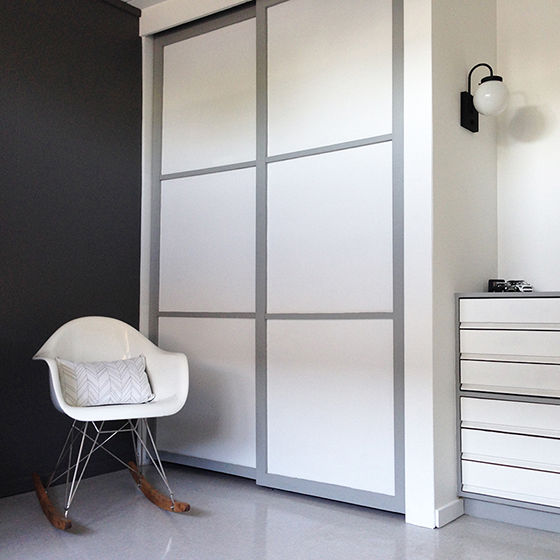 This is still our guest room, but we won't have a bed setup 24/7. We found a great spot to stow our queen-sized mattress in the meantime –this closet is made-to-measure, and the rail stops it falling forward. You can't fit much else in there, but we don't lack closet space.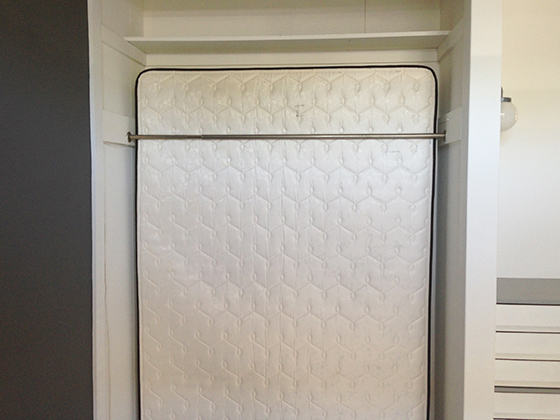 And this is where we'll keep our day bed, which makes a queen when needed. A quick aside –that blank wall space under the window should be two glass panels in this model, mirroring the window form, above. We've been itching to look underneath.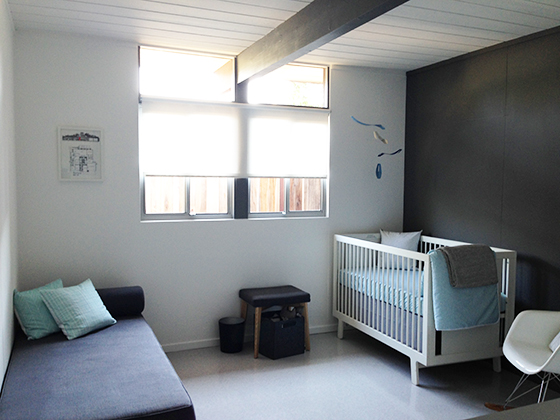 Now seemed like a good time, so we attacked it from outside. You can tell it's been covered-up, as the (wider T1-11 type) siding doesn't match. Sadly, no glass underneath. We still plan to reinstate this, or perhaps just match the lime green panels, by our entrance.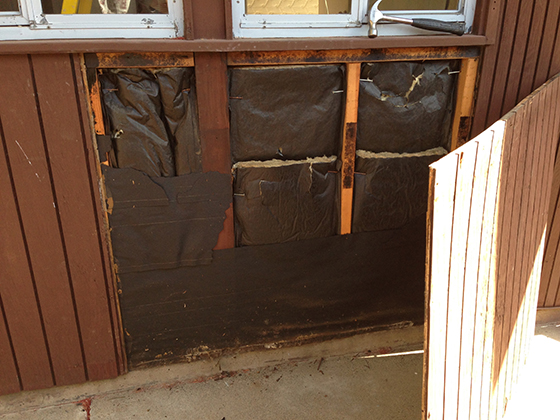 But the big job was done here –turning this room into a functional space…albeit a dysfunctional space for a couple without kids. I'm sure visitors find it rather odd (understandably) that we have a nursery, but it's simple enough to explain.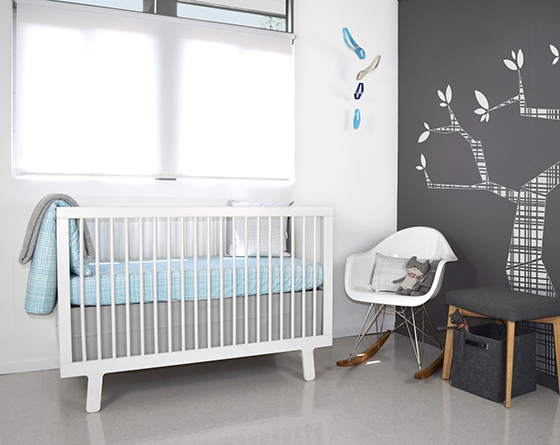 We've spent the last month taking hundreds of photos in here, so it's been worth the effort. Now that's done, we'd like to find another function for this space –maybe a reading/sitting room. We've even considered shifting our office into here. We'll see.