We typically don't do anything special to our house for Halloween –it's just not a big deal where we're from. This year was to be no exception, though we did pop a pumpkin out front –we love how it contrasts our color scheme. Then we had another idea…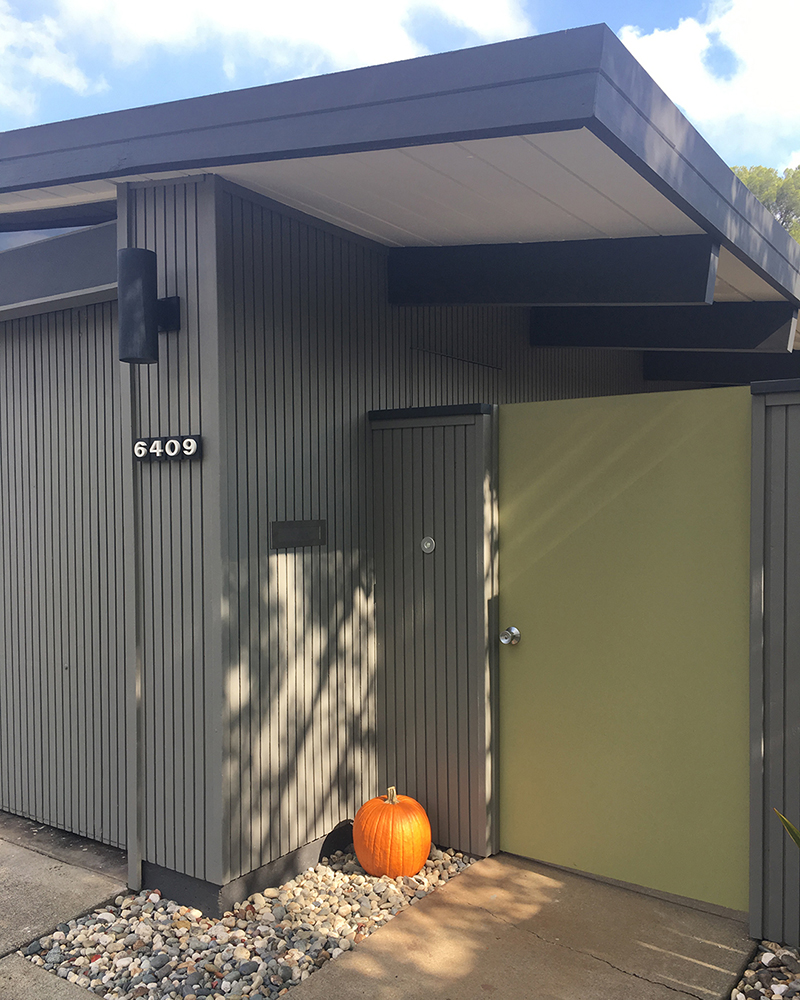 We'd just bought some LED lights, in time to set up our holiday decorations. We hadn't tested them out yet, so figured this might be a good opportunity. They come in self-adhesive rolls –you can see one on the work platform, to the right.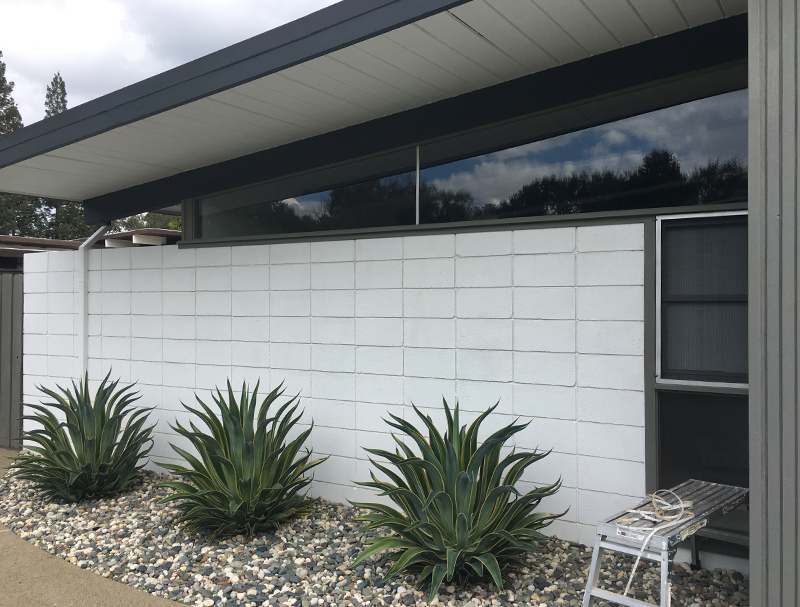 We stuck this to the top of the window ledge…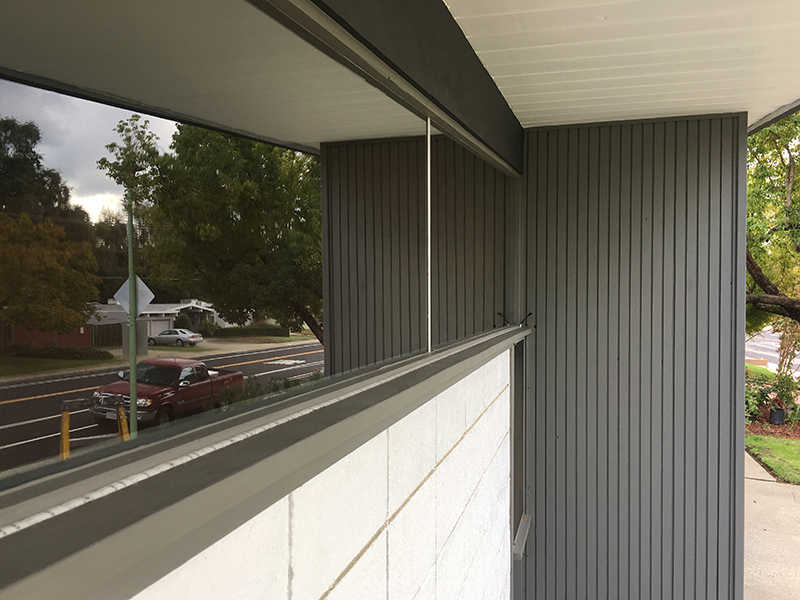 Then we drilled a hole through our garage wall, and fed the power cord through. Actually, we drilled two holes –we first tried right by the ledge, to minimize visibility, but quickly realized we'd hit a stud. Oops.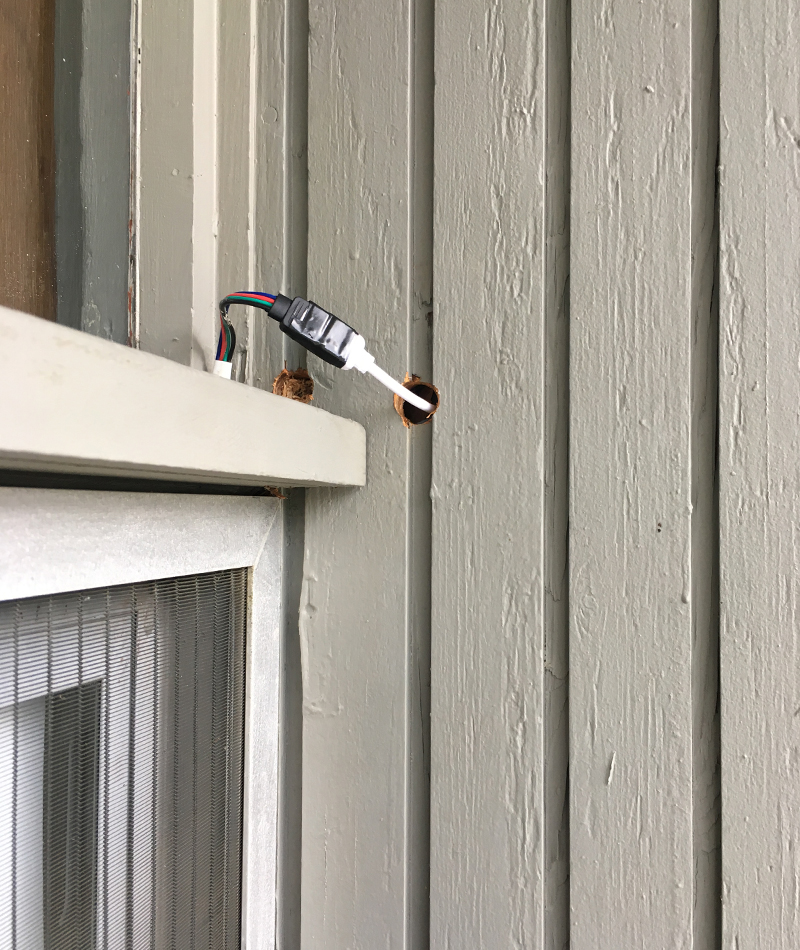 These LEDs come with a remote control, and almost limitless color options. We settled on orange (for now) for obvious reasons. Dig this shot, where the street reflection mixes with a view through our all-purpose room, out to our patio and master bedroom.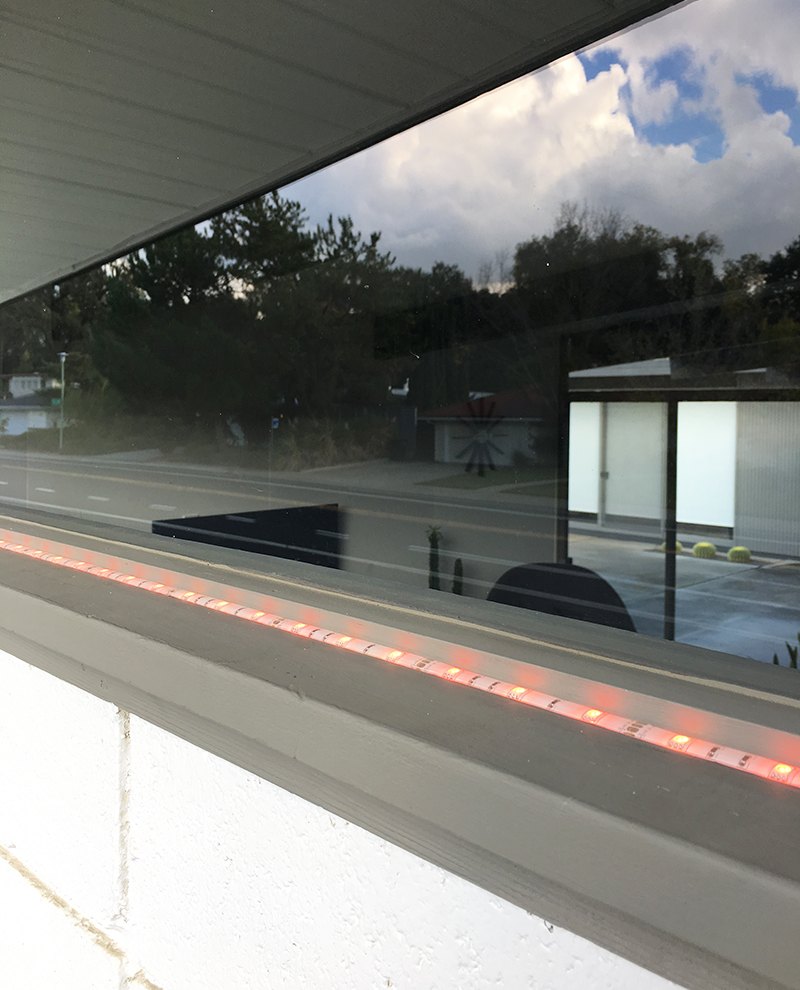 At night, the LEDs light the ceiling nicely –good job we just repainted it. Surprised you can see the individual lights above the ledge, from this angle, but at least the line is perfectly straight. For the holiday decor, we'll add more lights on either side of our pitch.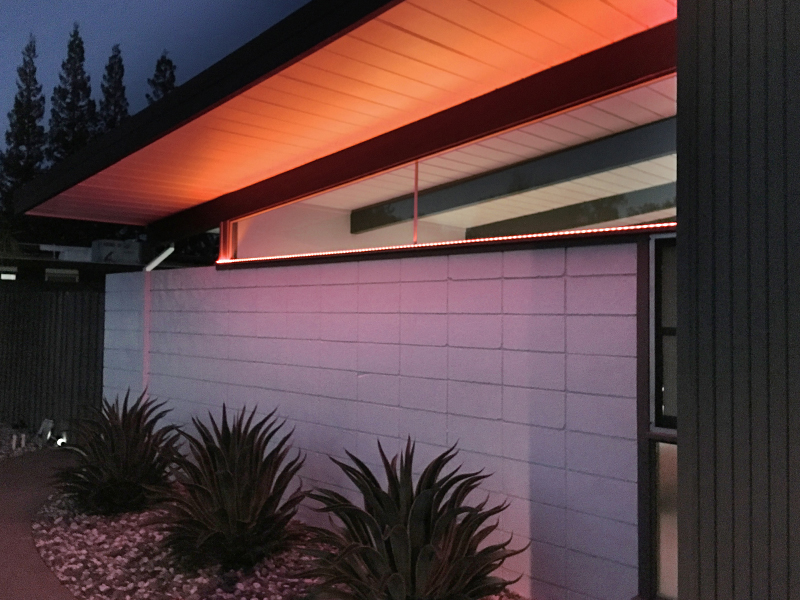 The light effect is pretty cool inside too, with a warm glow in our all-purpose room…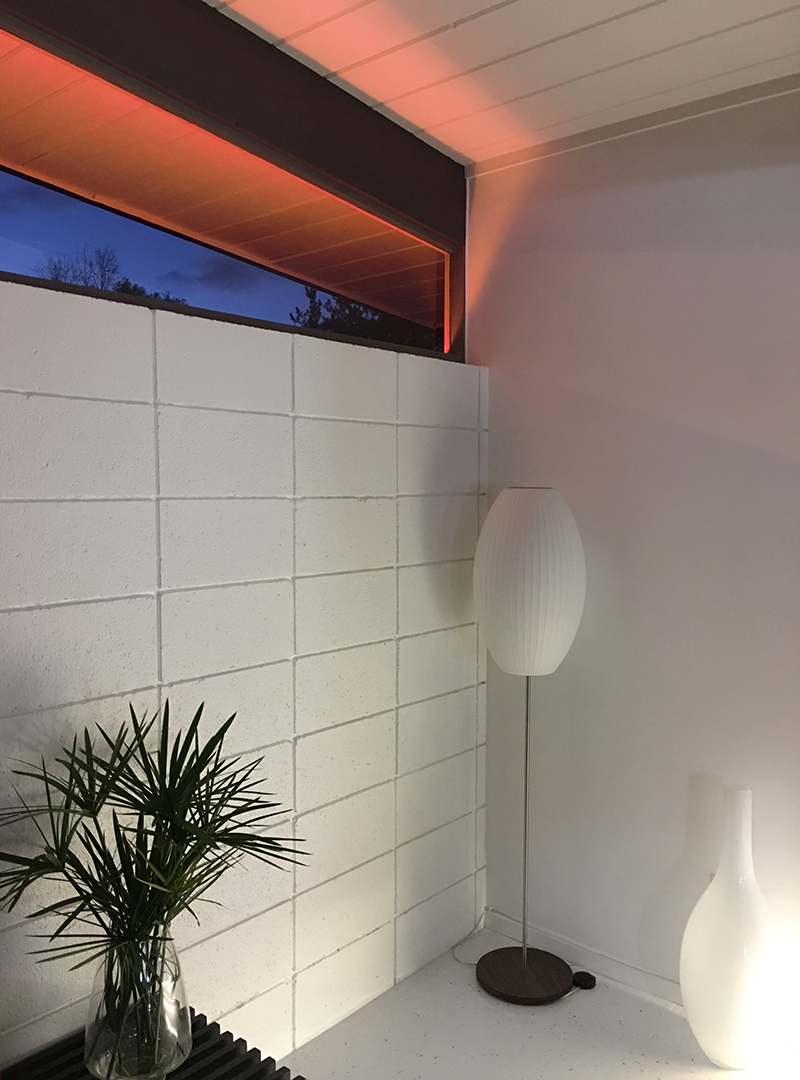 When we add more LEDs, we'll stick them to the fascia reverse, visible from here. It should flood this room with light –hopefully that won't be overkill. Either way, I foresee some debate on color.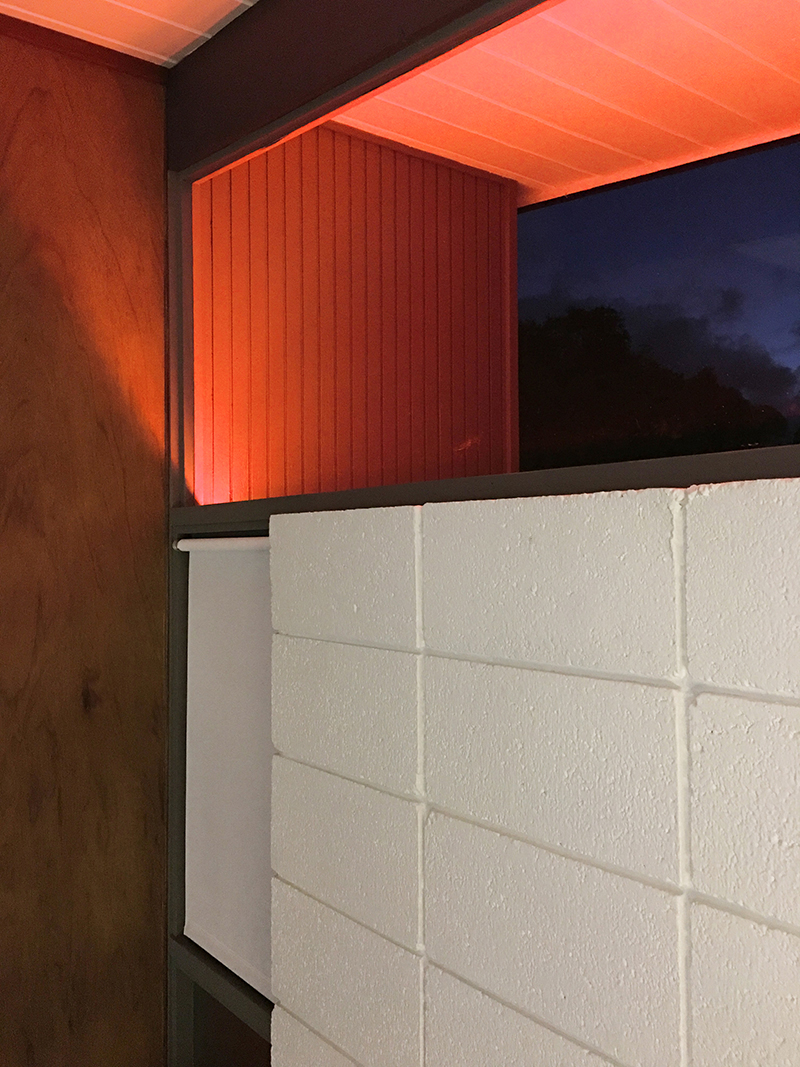 We added candy out-front, plus a solar light, to save people making the long trek down our pathway.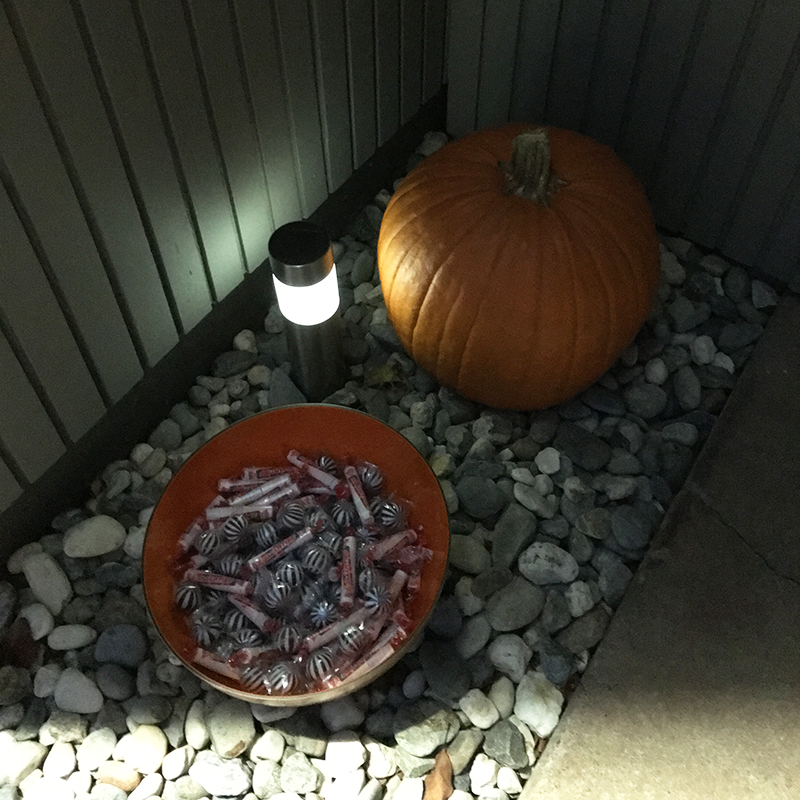 It was such a rainy night, we didn't get many takers. Probably a good thing –this candy is left-over from the home tour, so certainly past its best. With the lights a success, we look forward to starting our holiday decor –complete with a few more surprises. Hope you had a wonderful Halloween!
Save
Save
Save
Save
Save
Save
Save
Save
Save
Save
Save
Save
Save
Save
Save
Save