It rained last weekend. But we didn't complain. We grew up in England, where rain was invented. We moved to New England, where snow is the norm. Now we're in Sacramento, where people complain it's too sunny. When it does rain here, it reminds us of England…and makes us happy we moved to California.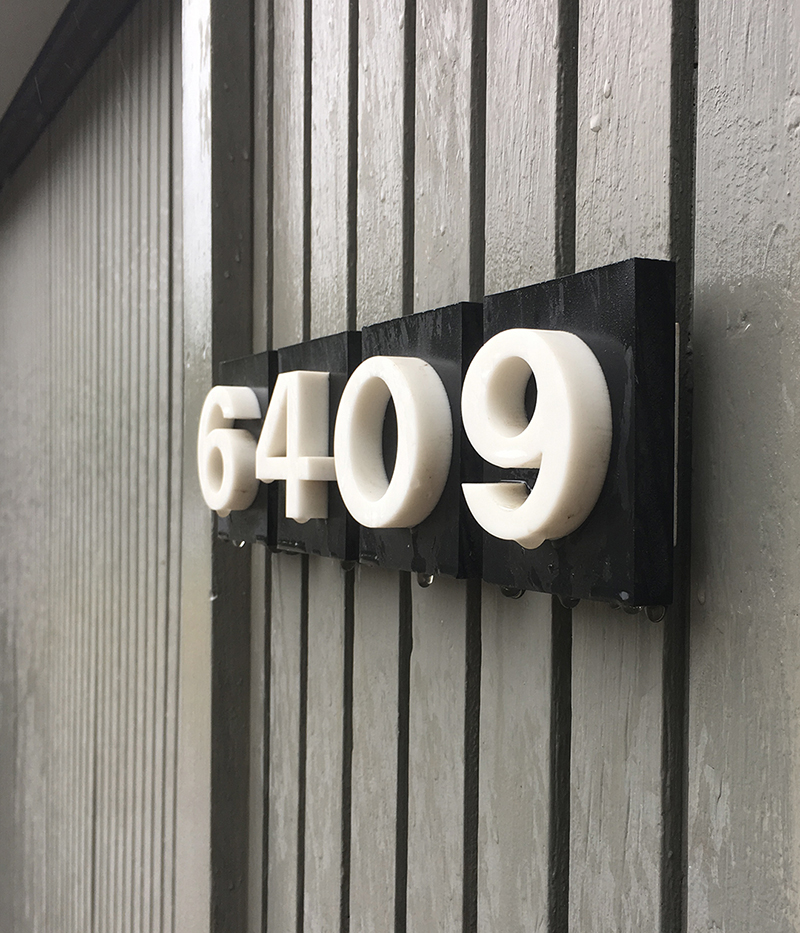 We knew rain was coming, so began our winter routine –moving/stacking outdoor furniture etc. Happily, this coincided with us loaning outdoor chairs to our good friends (and Eichler neighbors) Tom and Lisa, for a party this weekend. We also moved Fog's outdoor bed –one of three Crate & Barrel poufs that got here before we did. Fog likes his cozy new corner.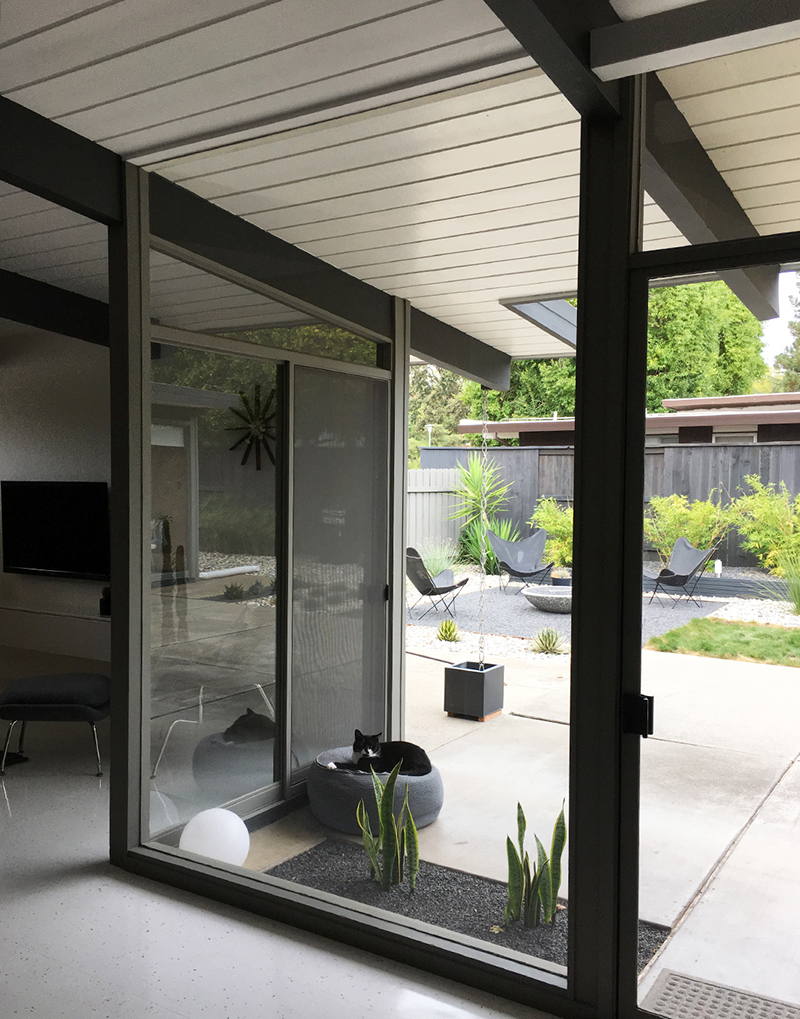 Water seems to gather near this downspout, on the corner of our master bedroom. So, we added this ugly extender. Looks bad, works good. Now is not the time to prioritize aesthetics….though we wish there was a better-looking version. If you know of one, do share.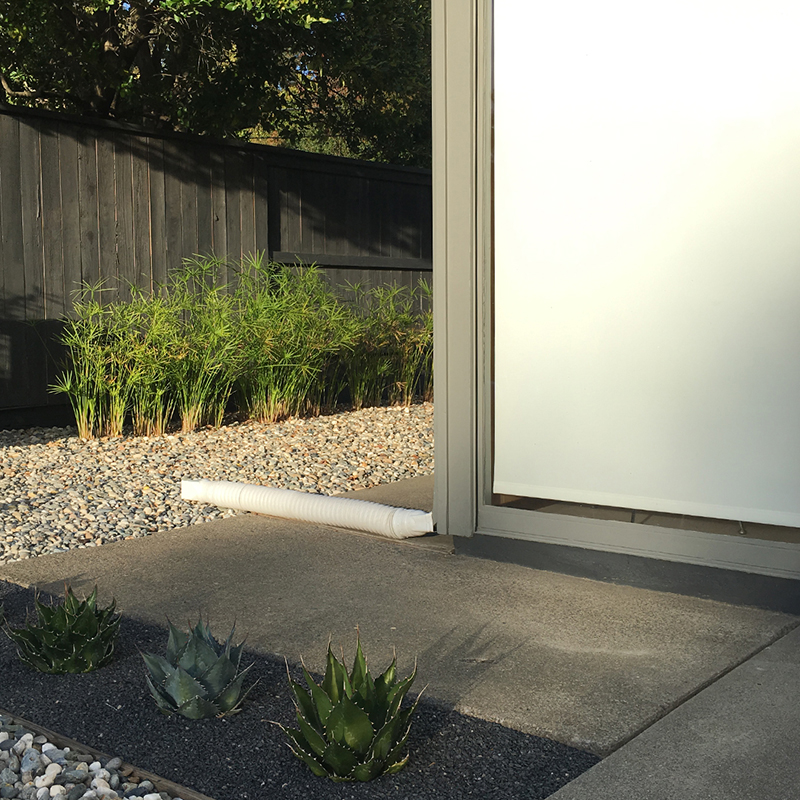 Keep meaning to swap our plastic splash blocks for concrete versions. Then we forget. Then the rain stops. And that's it 'til next winter. At least they're gray. This one (of six) gushes water all over the entrance path, along the edging we just installed, down our steep driveway, and out to the street.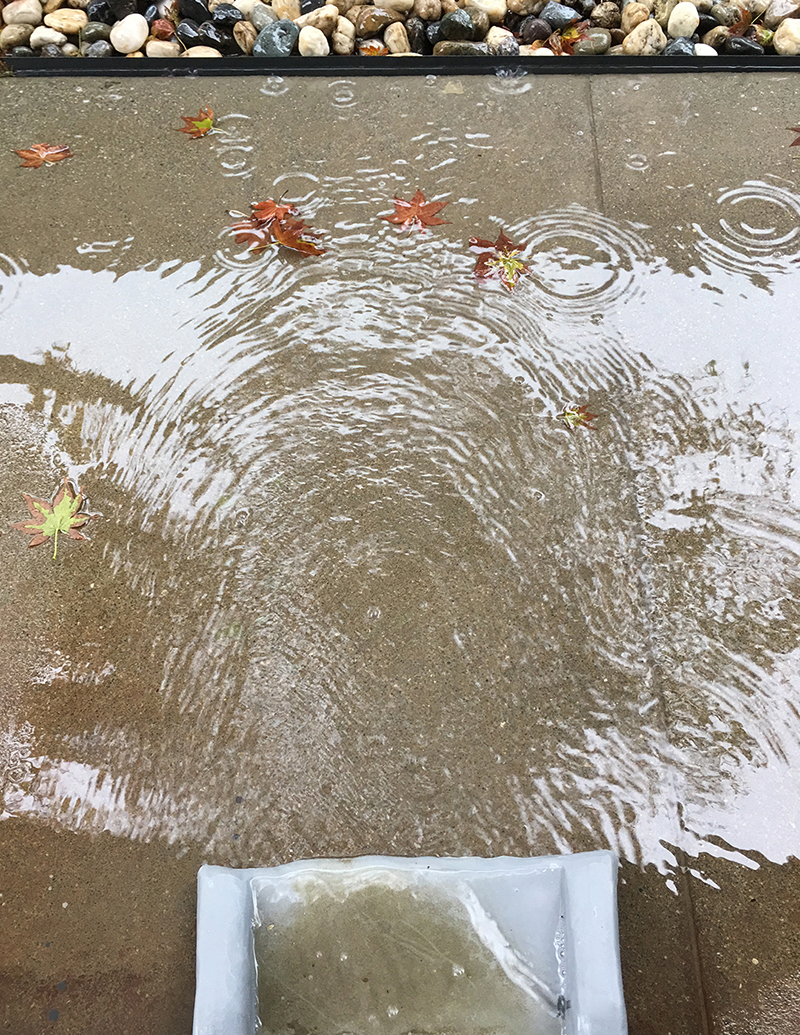 We switched this downspout for a rain chain, to prevent water pooling by the house, then added a CB2 planter. Works fine during summer. In winter, we raise it up on wooden blocks (couldn't find our dark gray-painted blocks from last year, so we're going commando) then attach tubing, to route water out the front gate. Not pretty. But it works.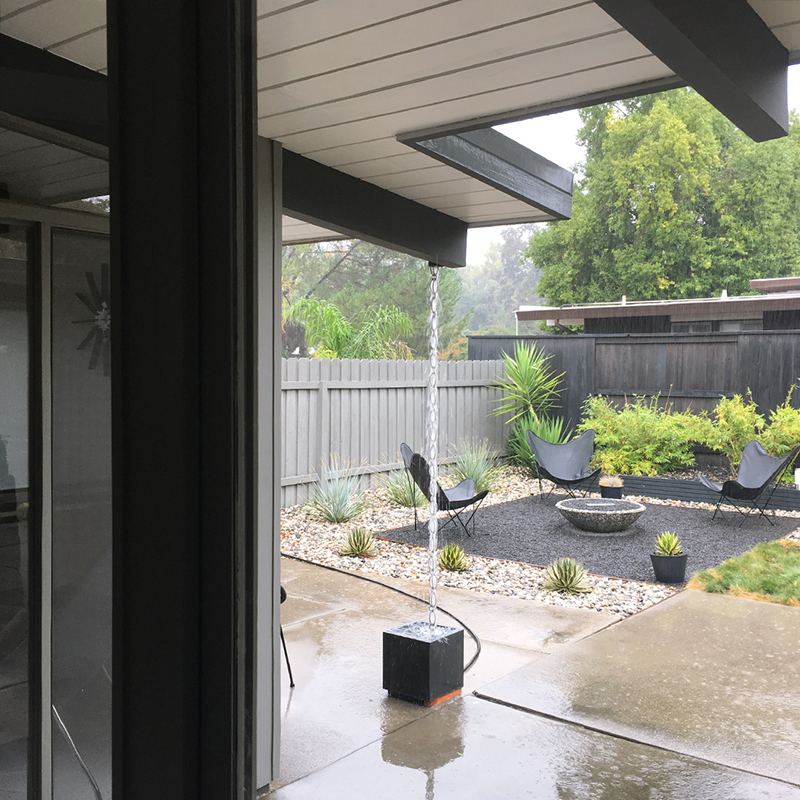 I love sitting here when it's raining. All the time, actually –pretty much my default position. This Plycraft chair is almost too comfy. We really want another, and keep inventing reasons to buy one. We may soon have a real reason. For now though, this is my favorite reading spot.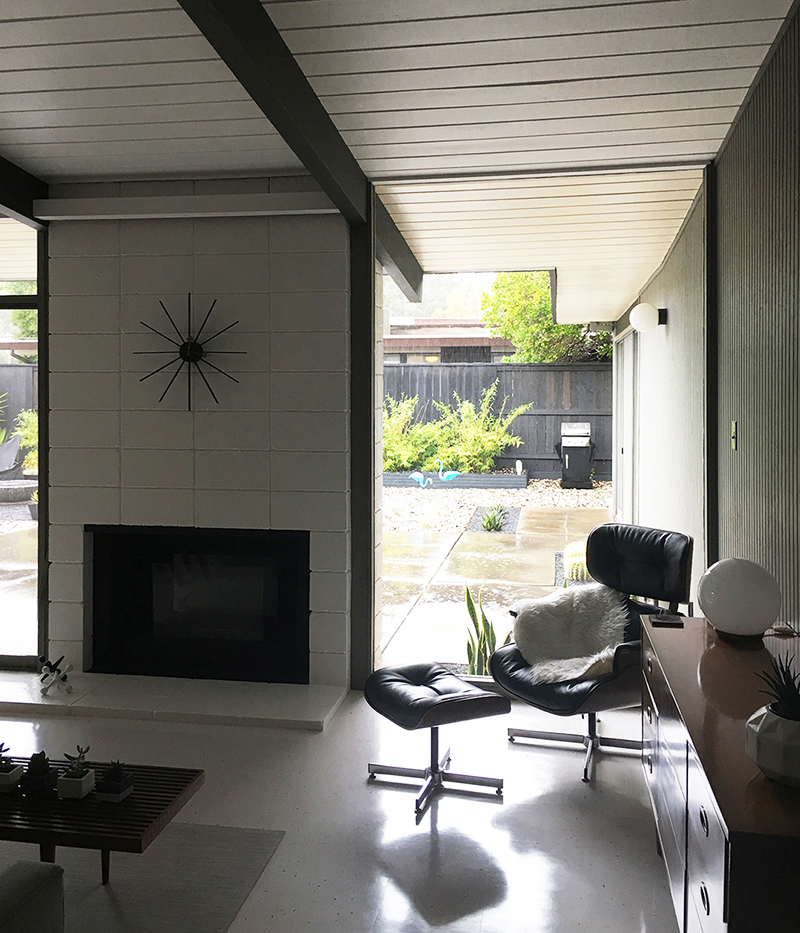 And this is the view from it. Nice weather for ducks. And flamingos. Our bamboo doesn't mind it, either –doing very nicely here, since we planted it. The no-mow patch and grasses took a beating over the summer, so they'll appreciate the rain. Doesn't this patio look empty without our furniture?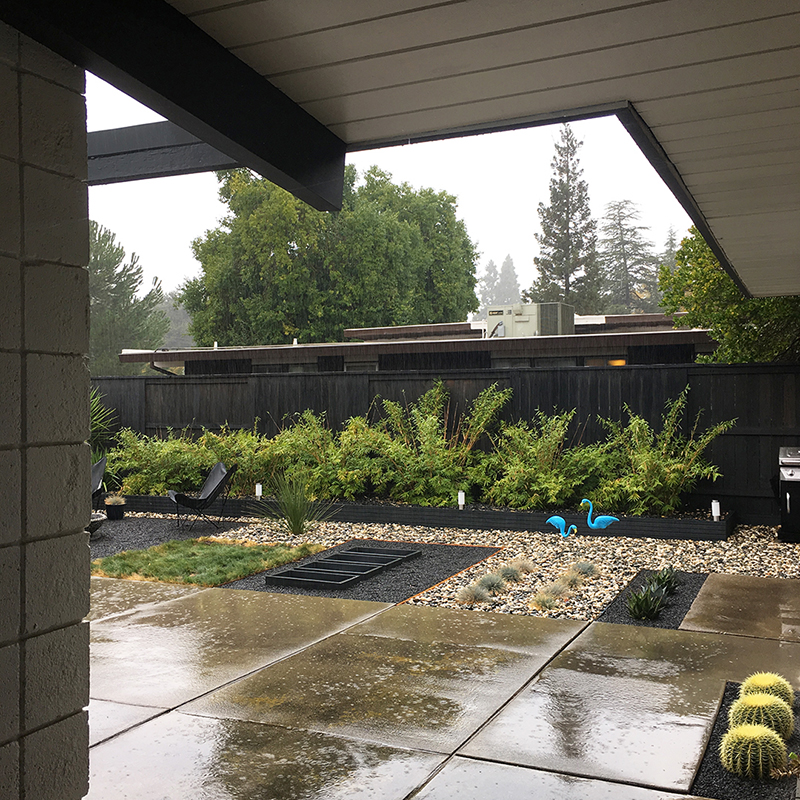 Need a cover for our mini-sized (we're selfish with our burgers) grill. We enjoy seeing those redwoods, beyond (our lovely neighbors) Frank and Maria's Eichler. They lost two others earlier this year –planted by them when they moved in, nearly 30 years ago! So sad, but they had no choice.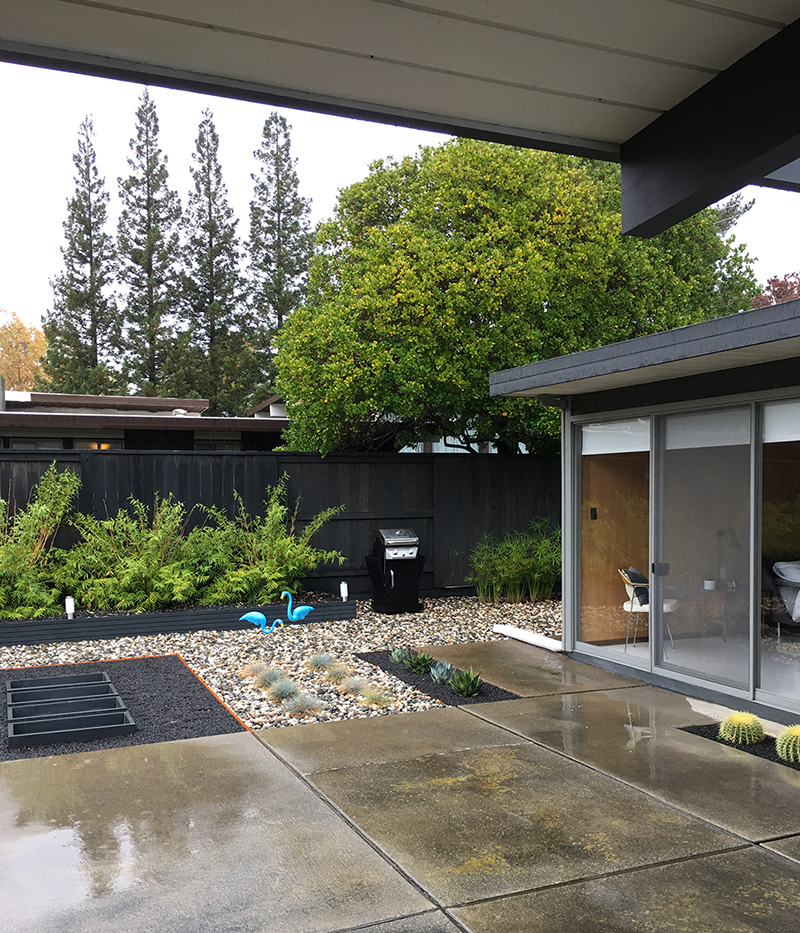 Nice light in our master when it's overcast. Still pretty bright (my iPhone doesn't do it justice) but kind of moody. And it's our only room where one entire wall is glass. Kind of like looking into a picture…or more a triptych, with the three panes. Could use a comfier chair in this spot though. Hmmm…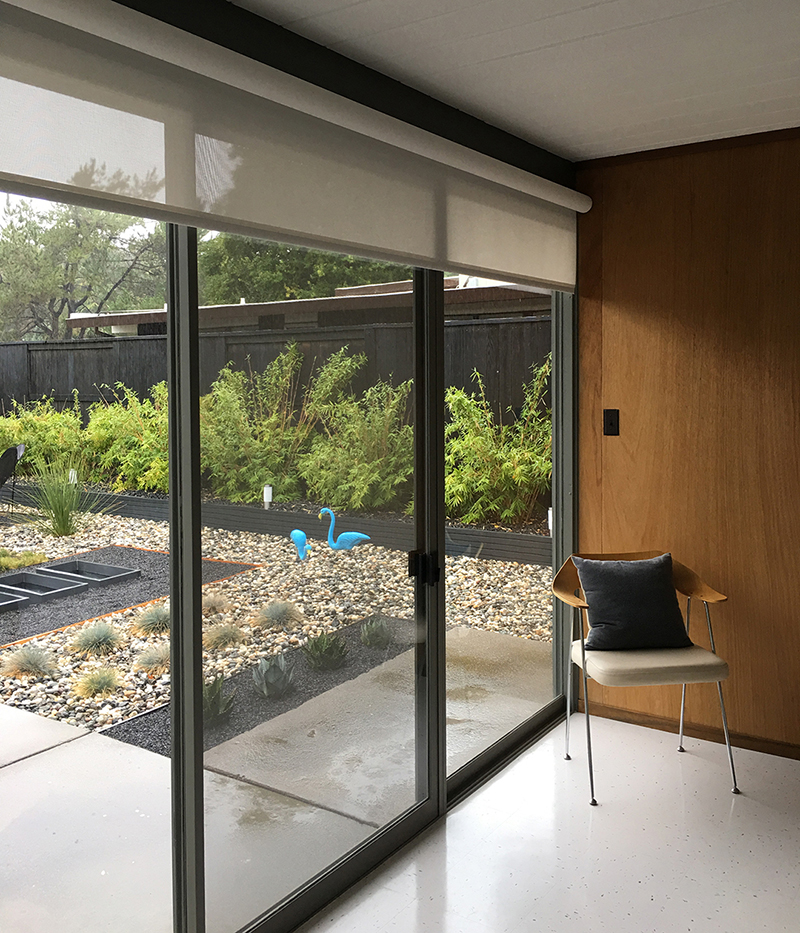 We switched off these fountains for the winter (except for parties maybe). It's been nice seeing and hearing them all summer. Guess it's no different on the non-rainy days, but it seems wrong now. We just re-seeded the no-mow, ahead of the rain, so hopefully on the road to recovery.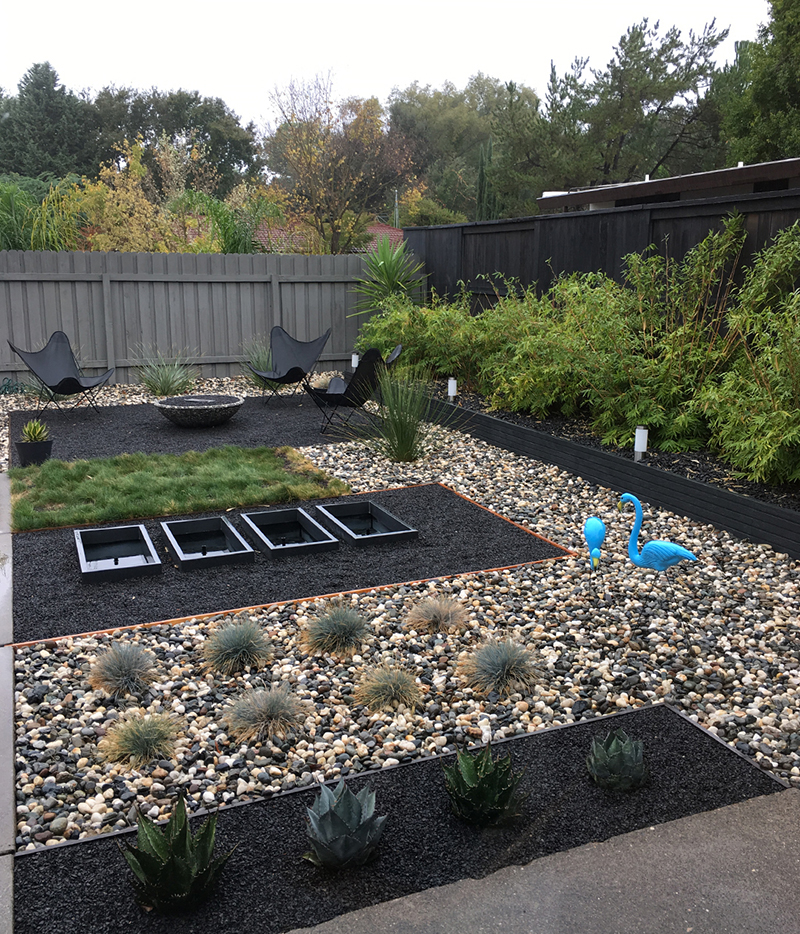 So, proof the sun doesn't always shine in California. Before you feel too sorry for us, it hasn't rained here since last weekend, and isn't scheduled to until at least Tuesday. Like I say, we can't complain. But we are about to rekindle our rain relationship, with a trip back to England next month.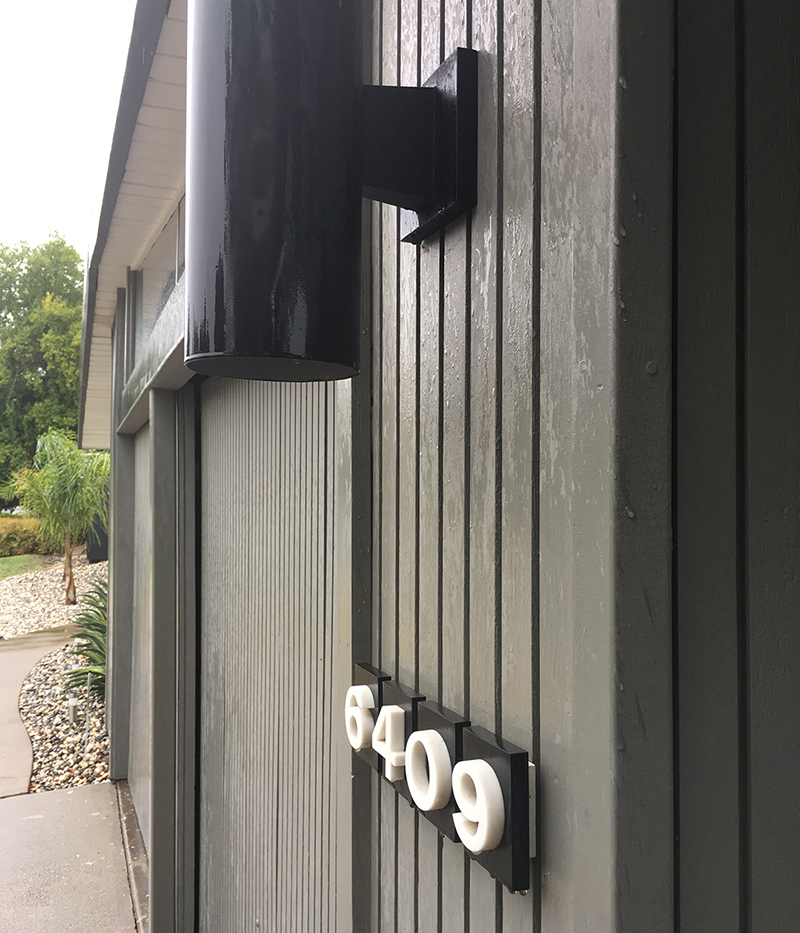 And when it hasn't been raining here, we've been busy. We're just about done making/installing a secondary front door, following-on from our fence build. We're also working on our fourth and final bedroom, AKA 'music room' –where we'll soon listen, sing, drum, and strum…with mixed results.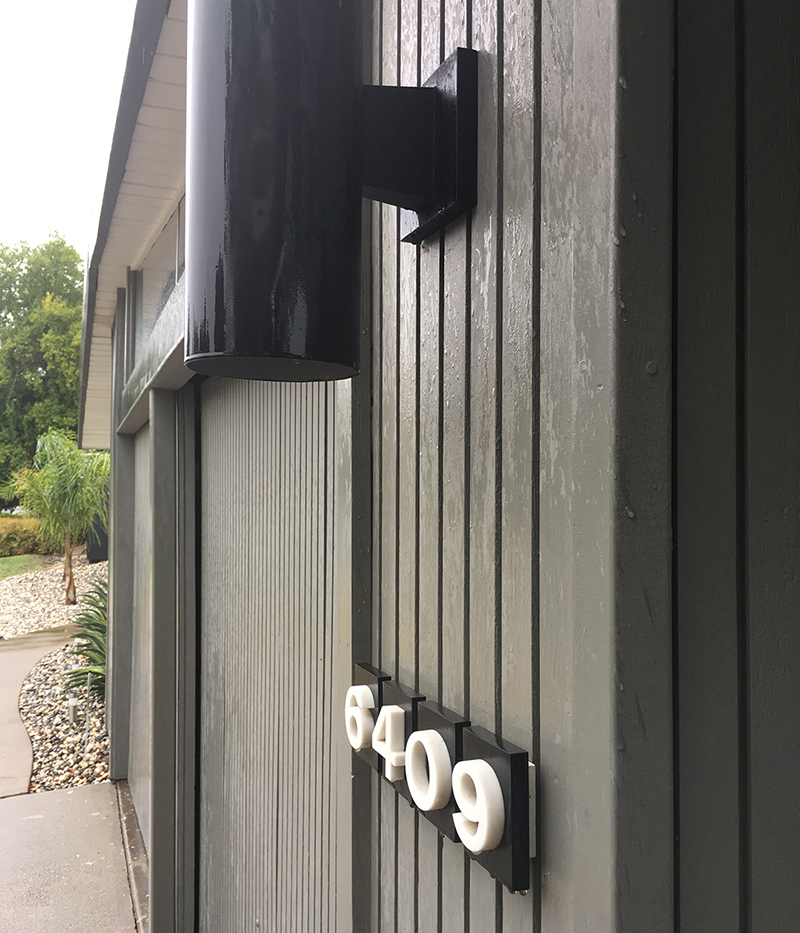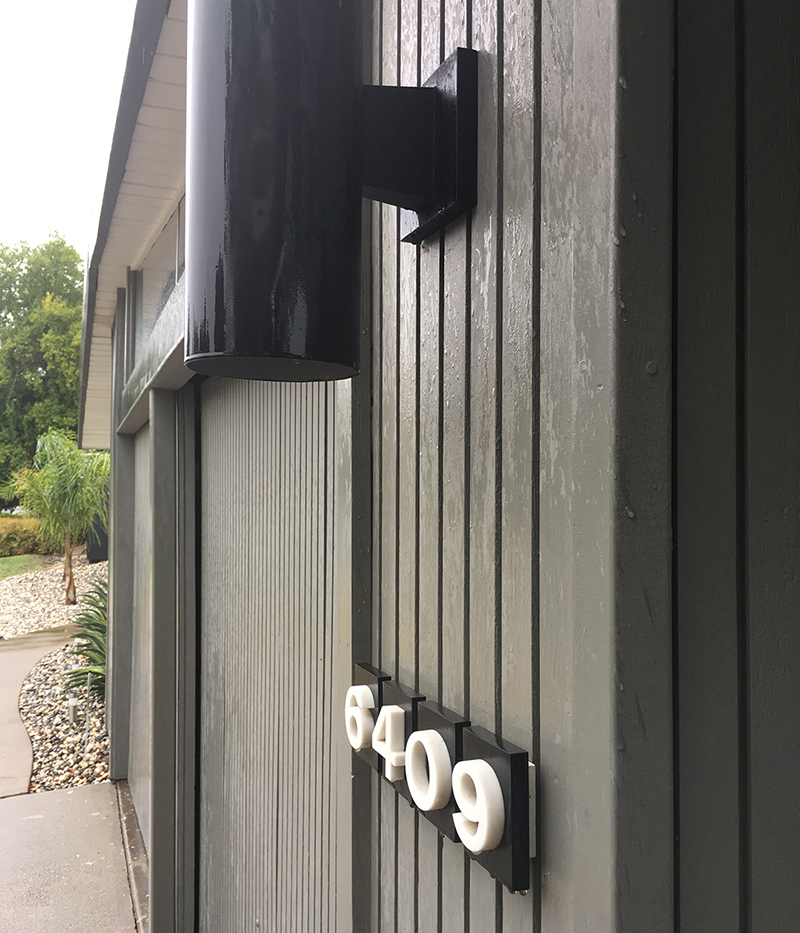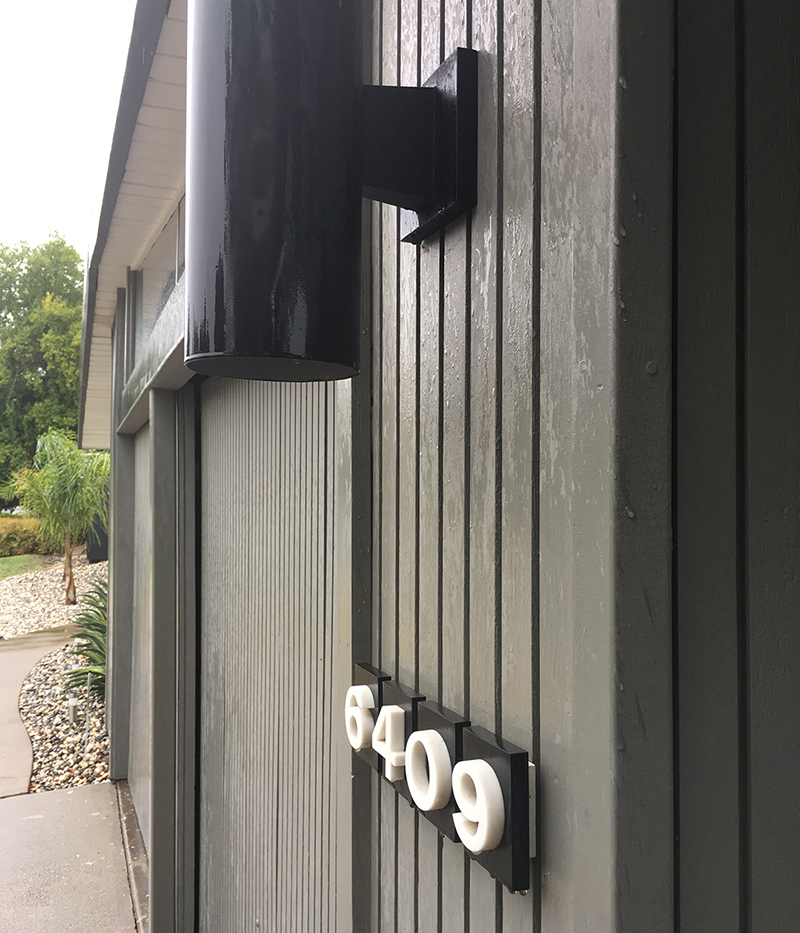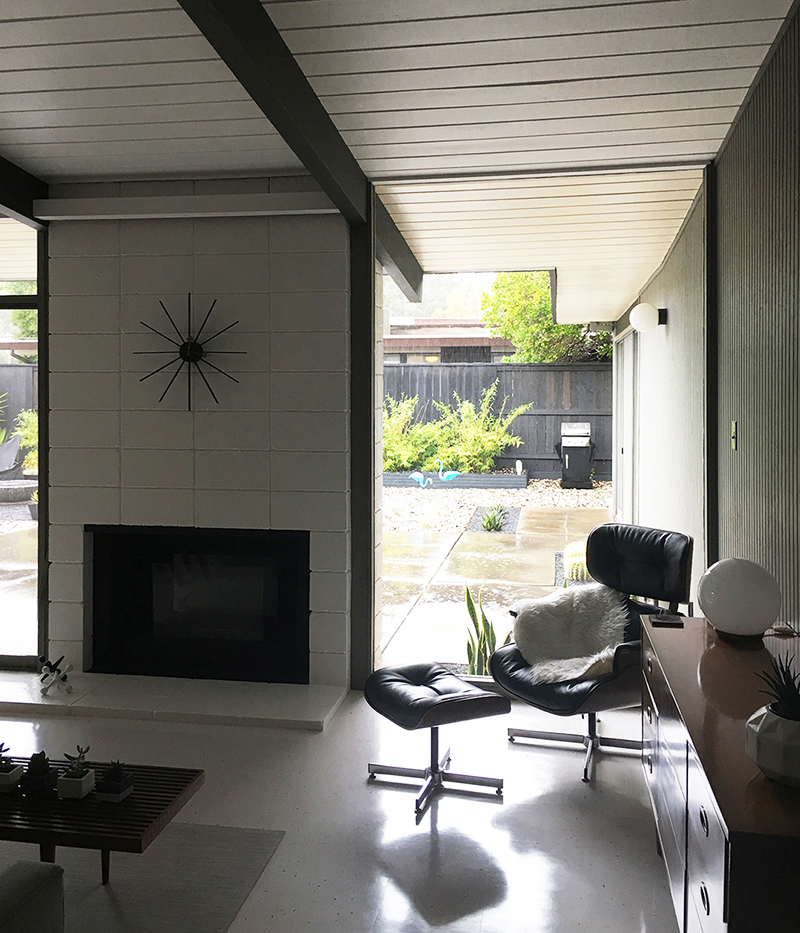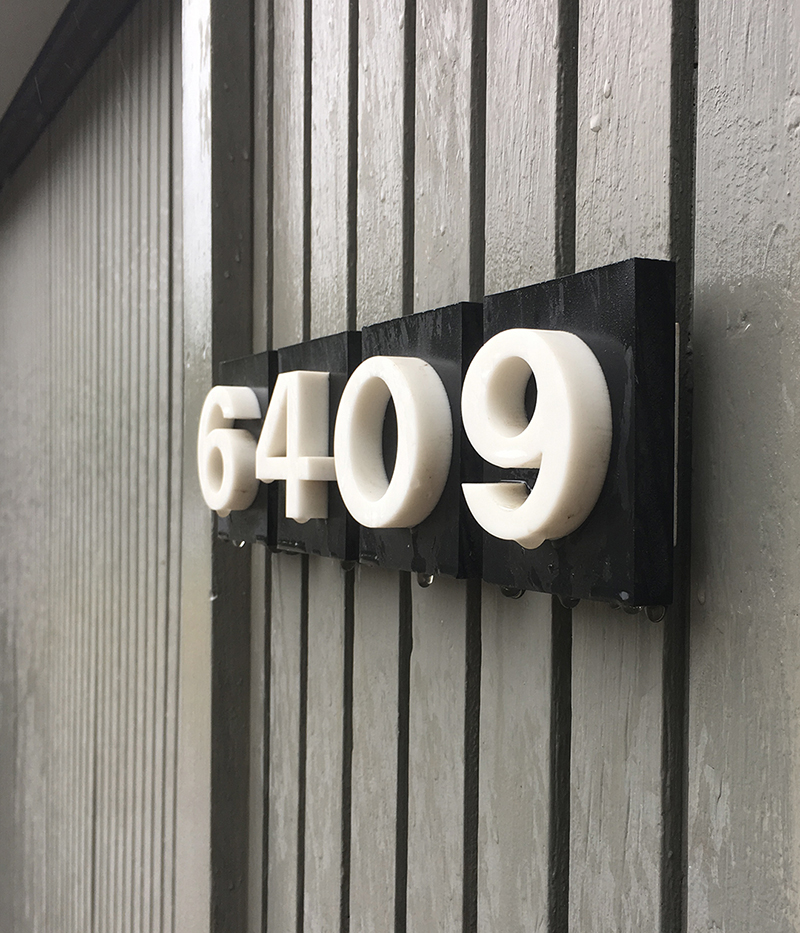 Save
Save
Save
Save
Save
Save
Save
Save
Save
Save
Save
Save
Save
Save
Save
Save
Save
Save
Save
Save
Save
Save
Save
Save
Save
Save
Save
Save
Save
Save
Save