Thought we'd missed the boat on posting this one, but somehow it's still available, 27 days later. This 1958 pitched-roof model has 4 beds/2 baths, over 1659 SqFt, in San Rafael's Lower Lucas Valley. What strikes you first is the color –we'd never pick white for siding, but the orange accents make it work.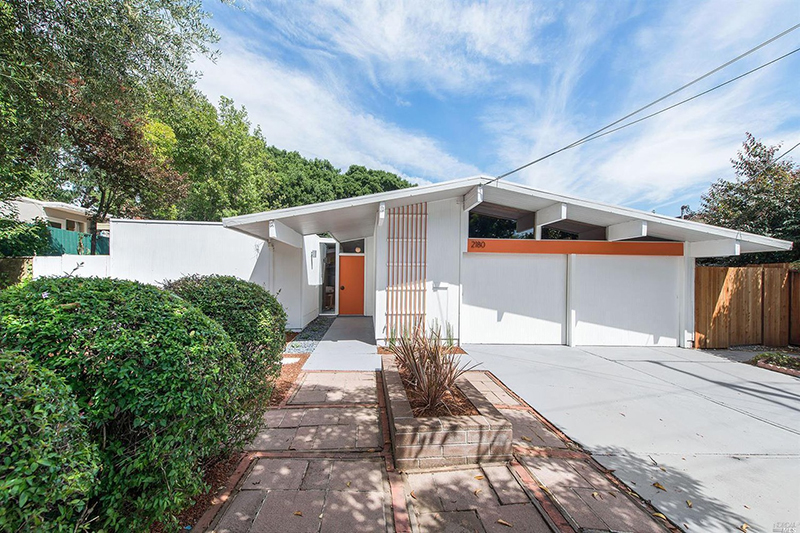 And orange is the perfect backdrop for the black modern house number and escutcheon. Love how the entry is recessed and covered, with an atrium-like cutout, mirroring the glass panel beside the door.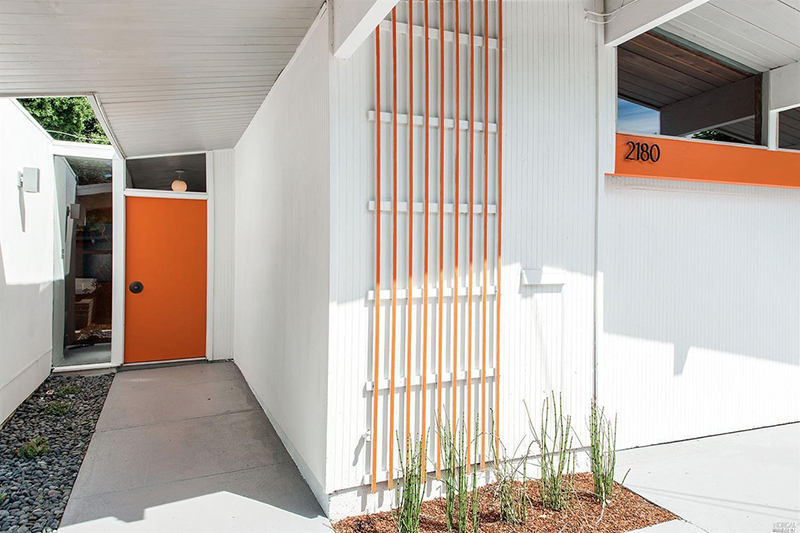 The palette continues inside, with an added flash of turquoise, and (what looks like) white VCT down below, warmed by rich mahogany paneling. This long corridor allows a distant backyard view, through the living room. The bold graphical stripe wraps around this wall, to the right…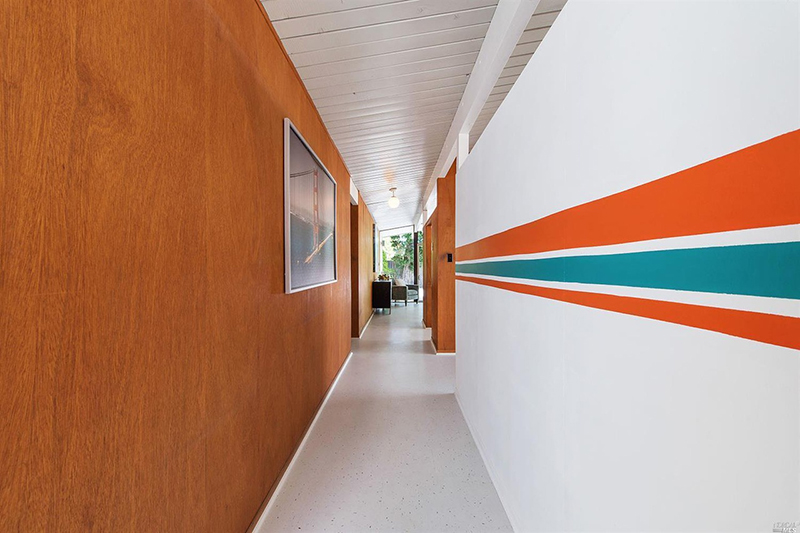 …and into the large kitchen/family room, with plenty of room for dining/lounging. More mahogany in here, plus an all-original Eichler kitchen. Globe lights lost at some point, but replacements are fitting. This combo room is flanked by a wall of glass (off camera) to the right.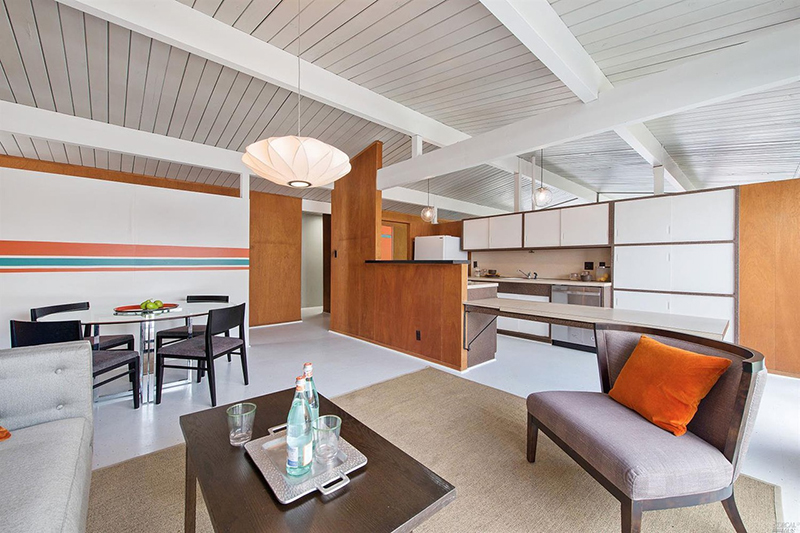 Looks like the cabinets have original Zolatone paint, plus the appliances, sink, and even swing-out table are intact. Yet more paneling on the far wall. At this point, Eichler built all the walls from mahogany, including all the bedrooms, bathrooms, and corridors –from the early 60s, sheetrock was used in many areas.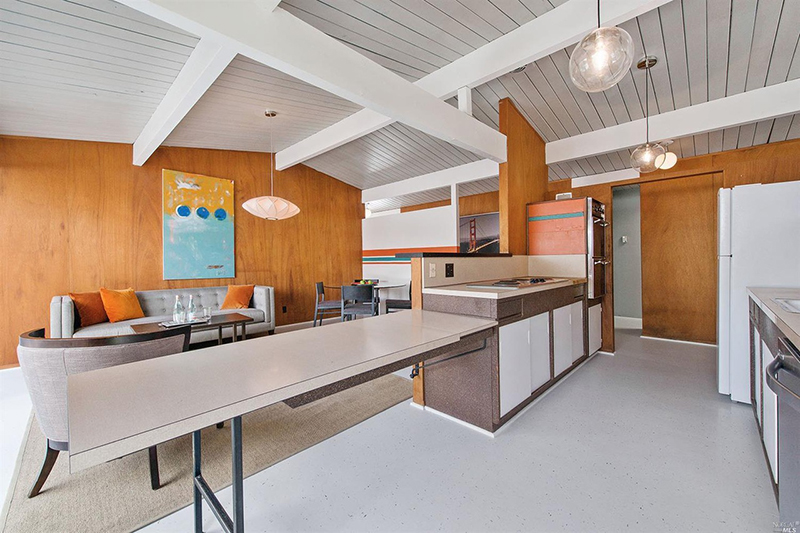 Farther along the corridor, the living room, with a huge wall of glass, overlooking the back yard. That paneling wall extends back to the entrance. The ceilings almost look like original pickle-stain in some pictures, but I'm thinking they must be painted off-white/gray.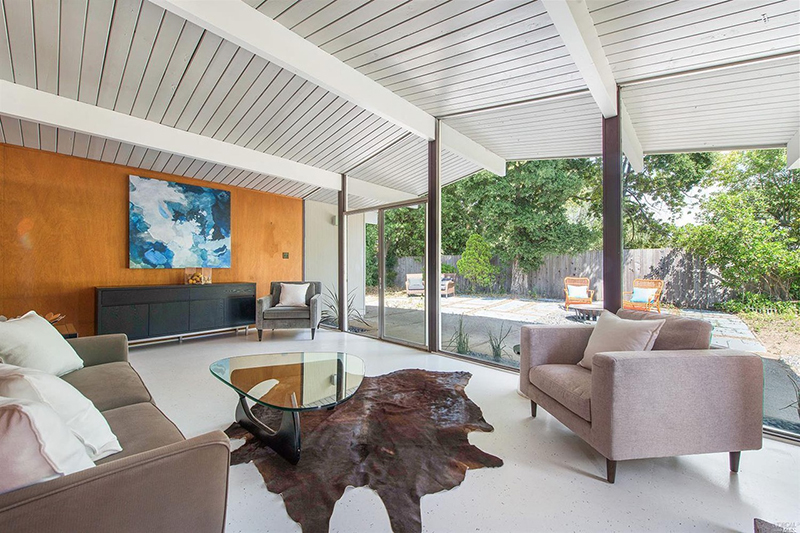 Spinning around, an unpainted red-brick fireplace, with side-slat windows. More wood paneling here too, with a large three-quarter wall, dividing this room from the kitchen/family room.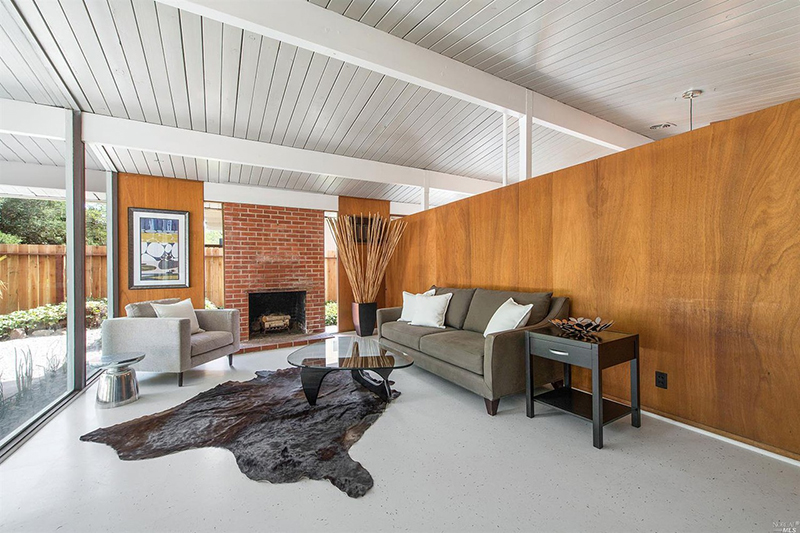 The master has more glass than usual too, plus access to its own patio area.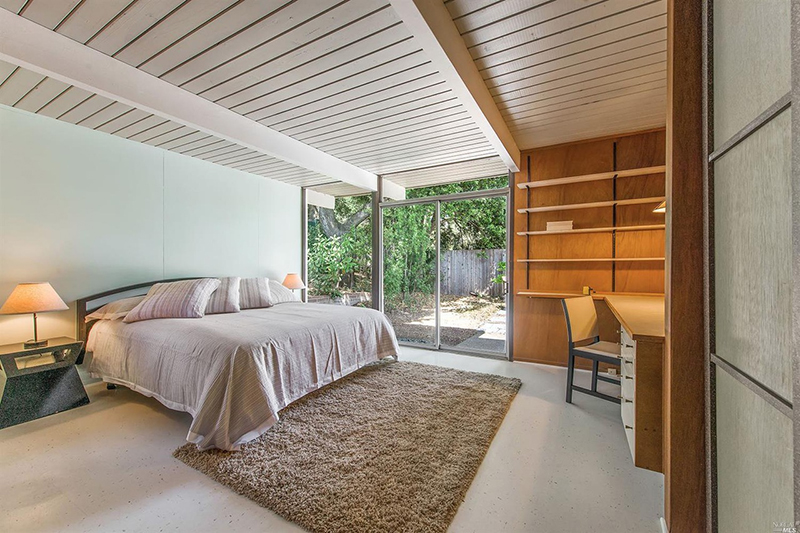 Nice built-ins and vintage desk light, original closet doors flanking the corridor, and master bath to the right.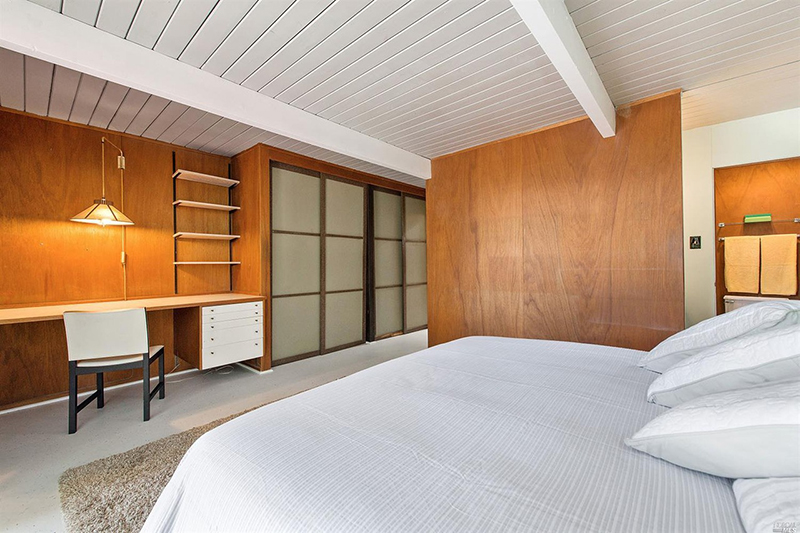 All original in here too, with cabinets, sink/faucet, and (more) paneling intact.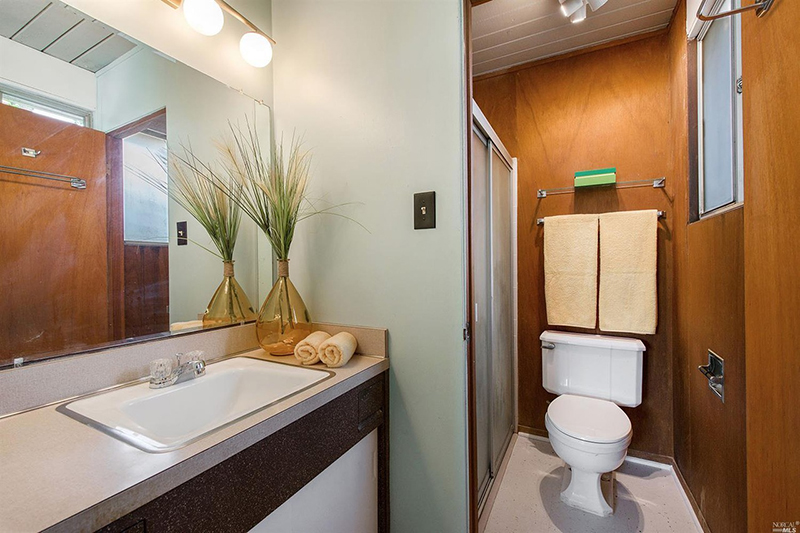 Nice large, flat yard, with multiple seating areas. See how the yard wraps around the house. Plenty of glass in this model, extending from the master (right) across the living room, then around the corner, and across the kitchen/family room. More sliders behind the garage (left), presumably leading to a store/workshop.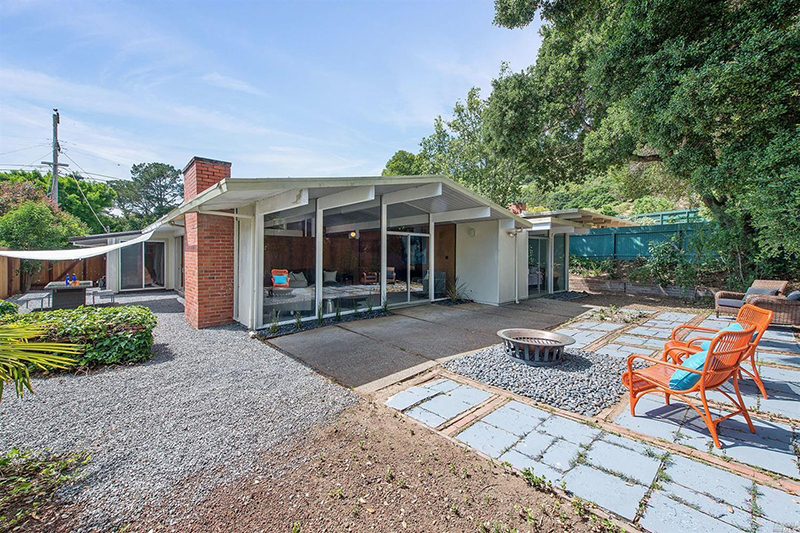 This home is offered by (FM friend) Renee Adelmann of Marin Modern Real Estate, for $950K –pretty reasonable, by Bay Area norms. More details/pics here. Showings by appointment. This is a great example of this model, in wonderful condition, with original features intact. We do hope it finds the right buyer.
Save
Save
Save
Save
Save
Save
Save
Save
Save
Save
Save
Save
Save
Save
Save
Save
Save
Save
Save
Save
Save