We expected a lot from the 2017 San Mateo Highlands Eichler Home Tour. And we got it. But first, we had to get there. Two hours from Sac (a relatively long drive for us Brits) so we stayed-over Friday/Saturday night, to make it a mini-vacation. Warning: this is a monster post, so we'll forgive you for skim-reading.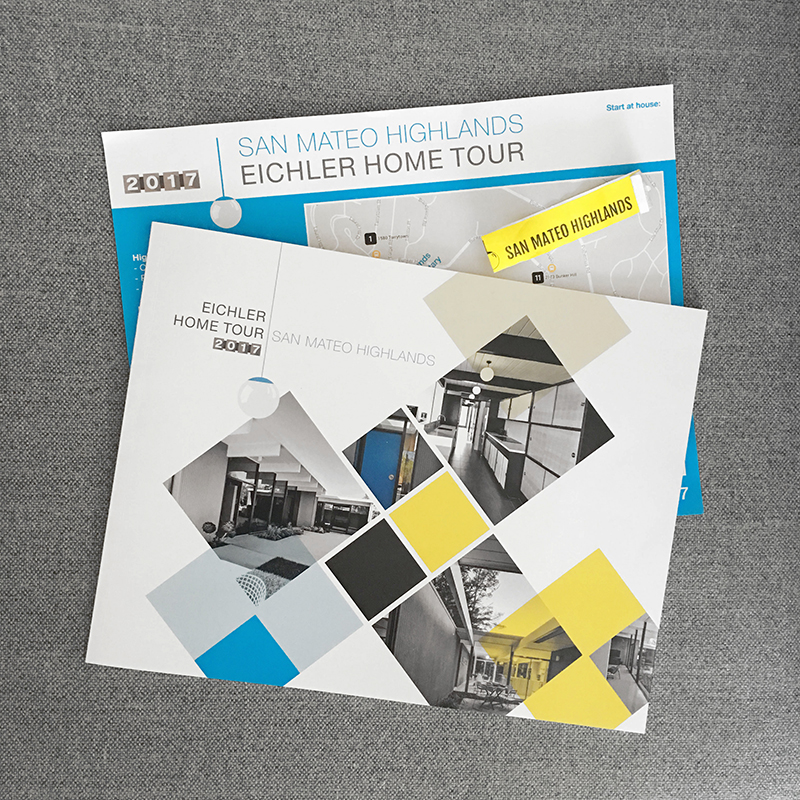 On day one, we met our lovely friends Karolina and David for pre-tour coffee. At check-in, we were greeted by another friend (and tour team member) Andy, who lives in a Highlands Eichler almost identical to ours. He handed-over our goody bag, and designated our first stop as Home #2…AKA The Eichler X-100.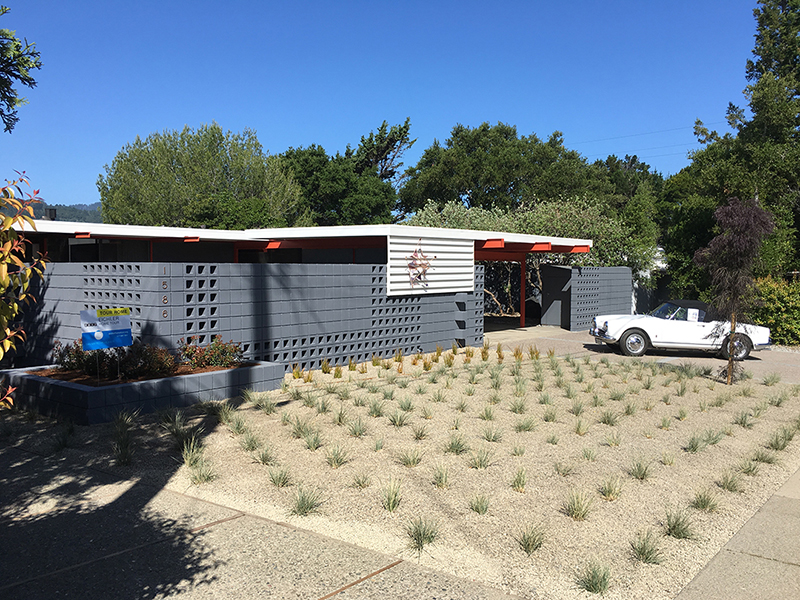 The steel-framed X-100 was built in 1956, and labeled "house of the future" thanks to groundbreaking materials and features. It didn't disappoint. Here's the entry garden, plus a tease of the gorgeous views beyond. But the steel is the star here –unapologetically industrial, yet somehow subtle and elegant.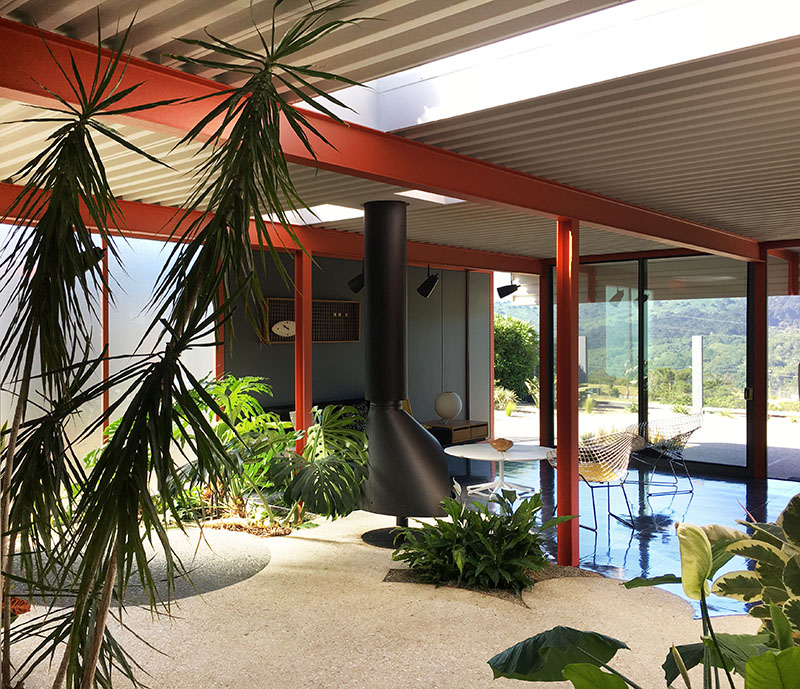 And how's this for an original Eichler kitchen? This showpiece has remained remarkably intact, during its sixty-year lifetime. And now the whole home looks like new, thanks to the restoration efforts of owner, Marty Arbunich, of the Eichler Network. The shiny black VCT is new, and isn't it simply stunning?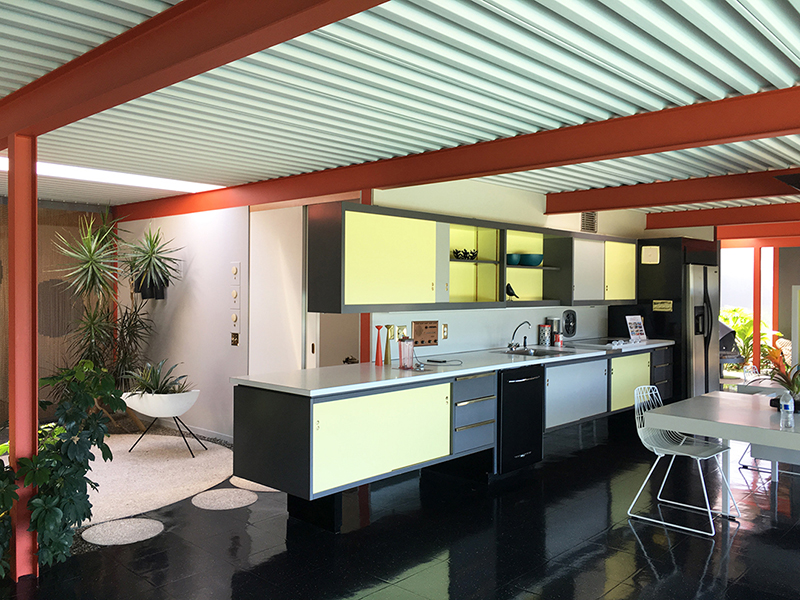 There's so much more to see here, it deserves a dedicated post –so that's what we're planning. In the meantime, read more about the X-100 here. Oh, thanks to Marty for allowing us to snap pics first thing on day two, before the hordes arrived. You could get used to this view, right? Us too.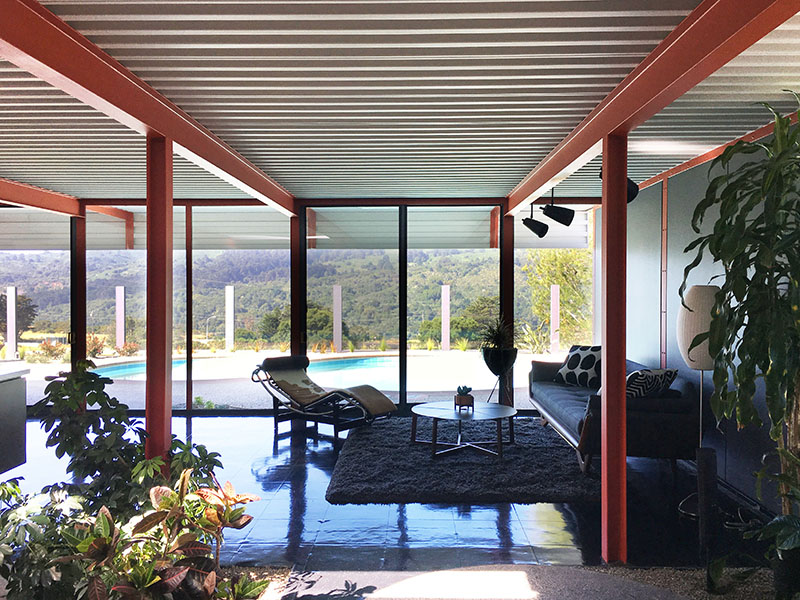 Next, we tackled Home #1 –the only 'new build' on the tour, built from scratch after the original Eichler burned down. All that remained was the garage and one wall. Beyond that, perhaps the most jaw-dropping tour spectacle –an ultra-modern home, with impressive details, finishes, and scale.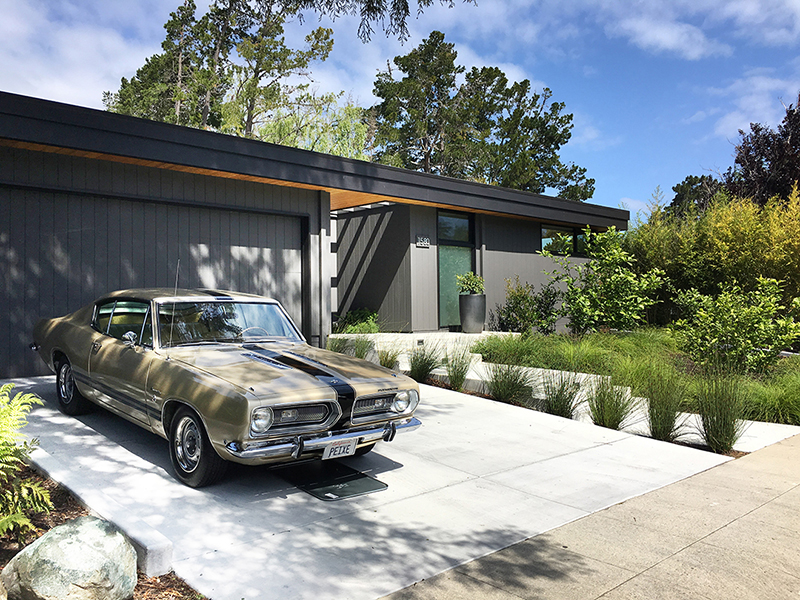 No pics were allowed inside, sadly, so we'll 'make do' with this modest (I jest) outside-inside shot. This gives you a sense of the huge proportions –the ceilings are 12-feet tall, with a 3/3 plan, spanning 2606 SqFt. Special mention for the highly-polished concrete aggregate flooring. Landscaping's not bad either.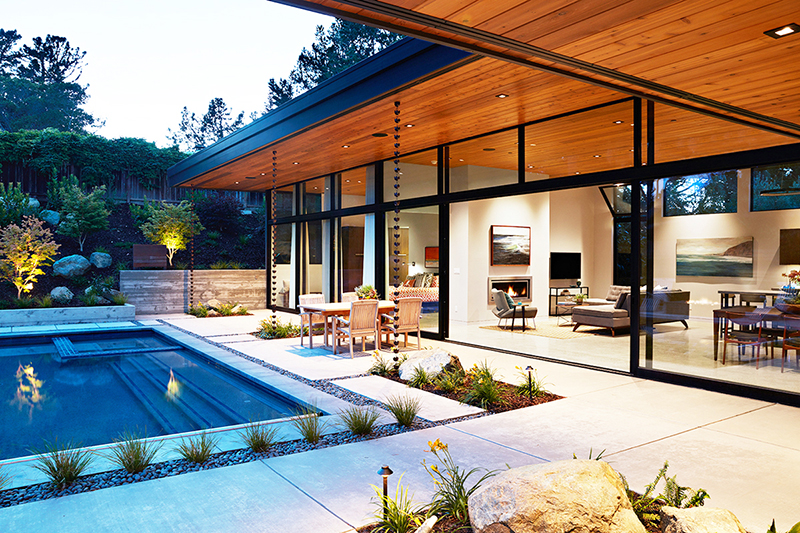 We walked back to our car. En-route, we saw our friends Ivy and Kyle (remember their fireplace?) –great to finally meet you guys in-person! We looked at the tour map, and decided to proceed on-foot. I mean how big could this "largest contiguous Eichler neighborhood" be? Next stop, Home #3…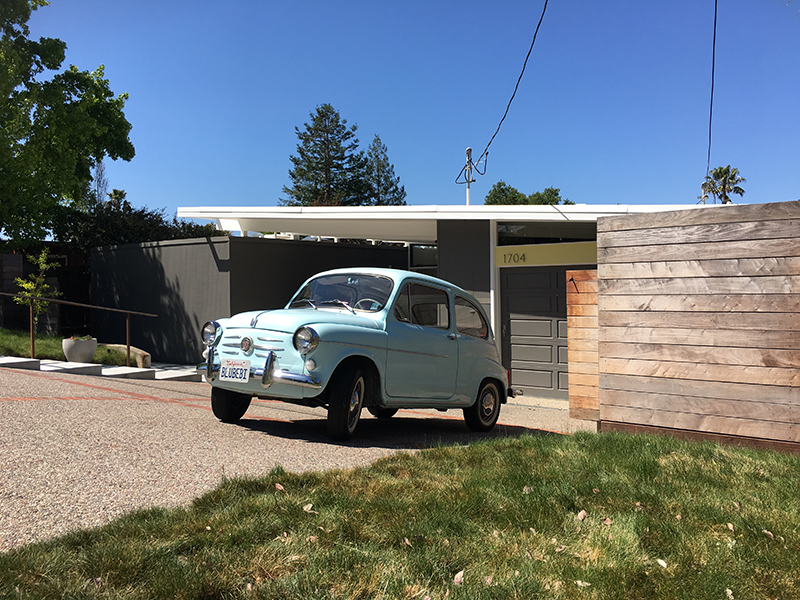 We hadn't seen this model before –an unusual single-pitch roof design, built in 1957, with 4/2 over an extended 2000 SqFt. Inside, the owners stripped this home to the studs, following an unfortunate history of bad remodeling. The result is a clean, modern aesthetic, with a touch of luxury.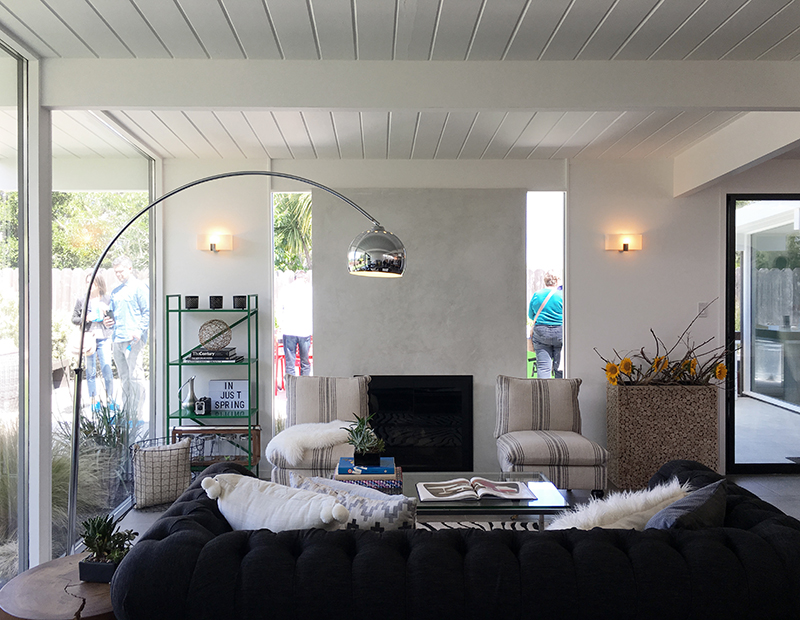 Speaking of which, this huge shower takes 'indoor-outdoor' to new levels. Showering here must be a treat. Hope none of those trees get cut down though. About now, we had the pleasure of meeting fellow Sac resident, Robert, whose Streng Home restoration we've admired for ages.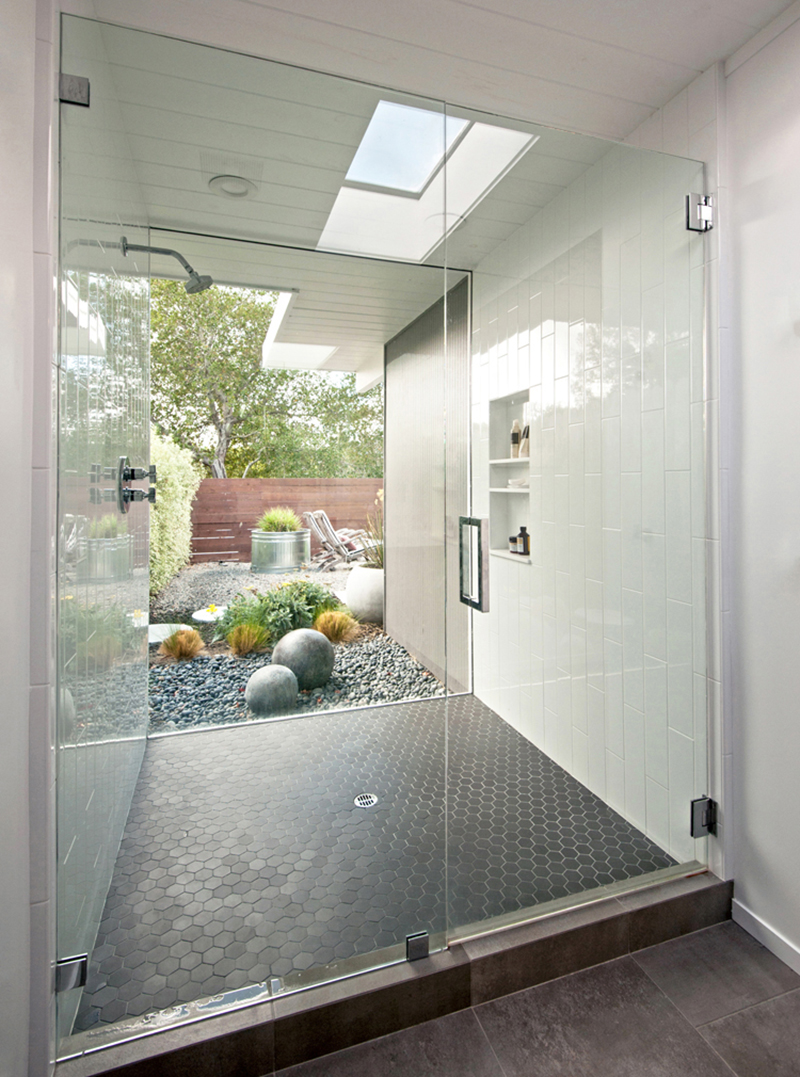 Just up the street, Home #4 –among a handful of Highlands two-story Eichlers. This 1965 Claude Oakland design has 3/2.5 over the original 1670 SqFt plan. A looker from the street, for sure. So much glass on the right-hand side. All the shingle is original. The Porsche's pretty tasty too.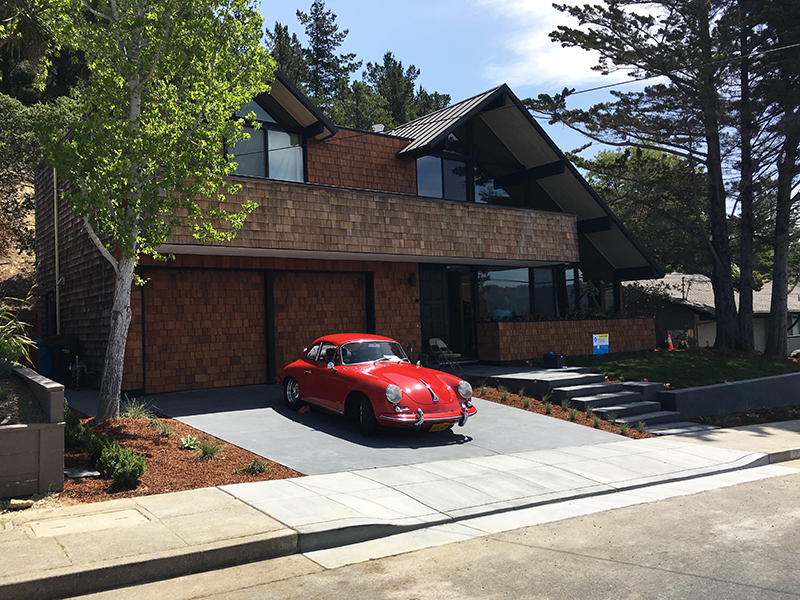 Inside, we were greeted by Monique Lombardelli (and Hunter!) of Modern Homes Realty –such fun to finally meet! We shied away from photos (in true British style) but captured this one, from the second floor. On TV Ned and David Eichler, being interviewed by Monique for her Eichler documentary.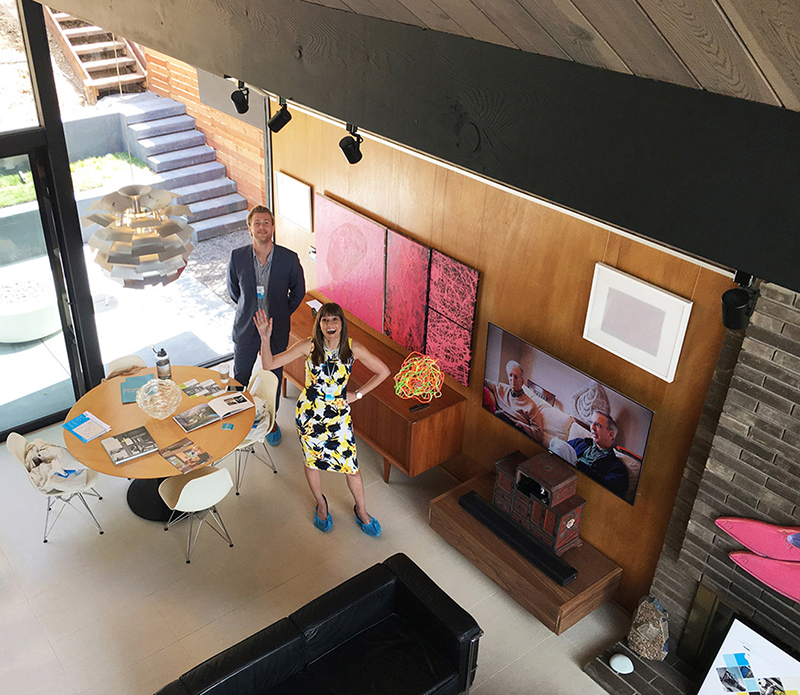 This tour promo pic (better than anything I took) is shot from where those guys are standing. You get a sense of the scale here, in this double-height area. Love how the shingle runs inside-out, through the center of this home. To the right, the kitchen, remodeled in modern/minimal style.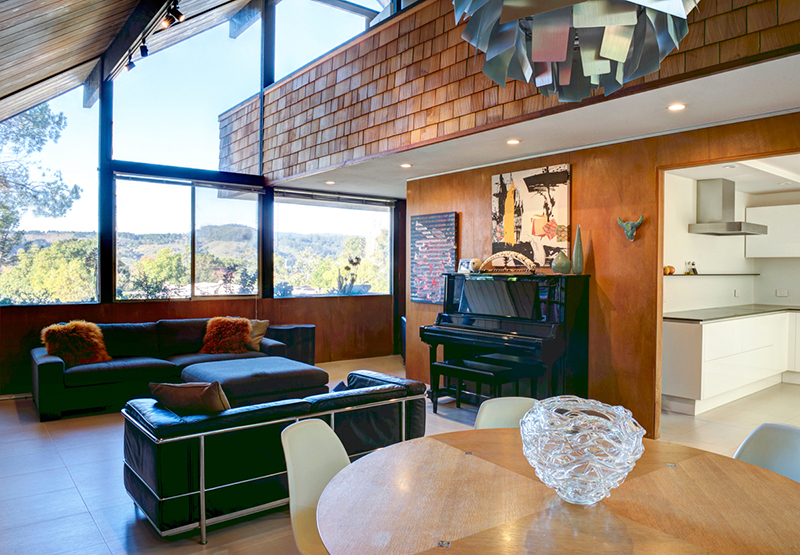 All the Highlands two-story Eichlers are in this small stretch of homes –placed here due to the steep hill behind them, and the views they gain from the top floor. Among the model variations, this cool-looking flat-top design.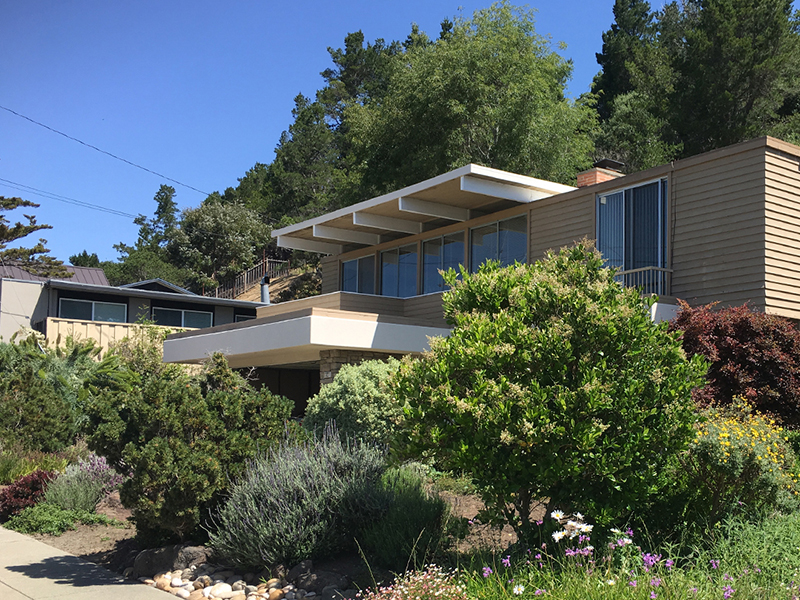 And further up the street, the iconic LIFE House, designed for LIFE Magazine by Pietro Belluschi, and built by Eichler in 1958. Not open for the tour, sadly, but great to see it in-person.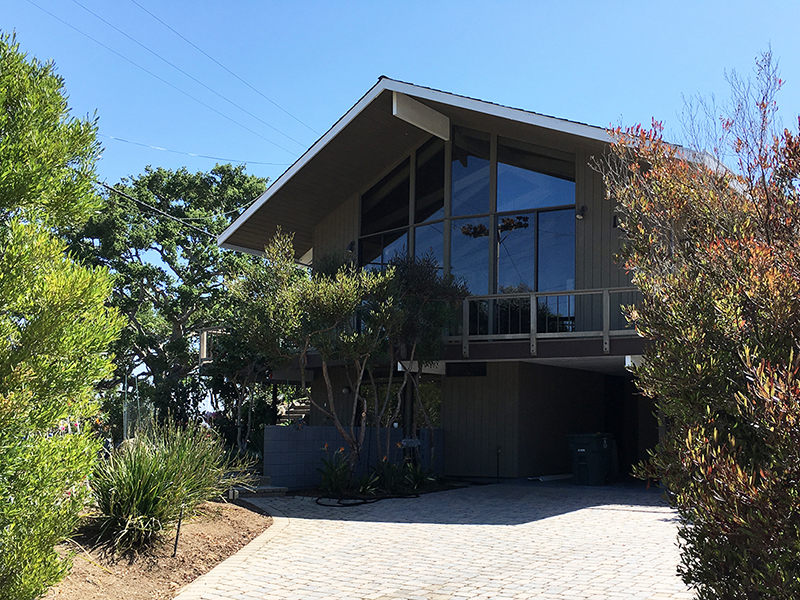 Next stop, Home #5, where a Vespa/Lambretta combo replaced the customary vintage car –as Europeans, we approve. This flat-top model was built in 1956, with 4/2 over 1740 SqFt –a slight progression from an almost identical earlier design, found in our own neighborhood.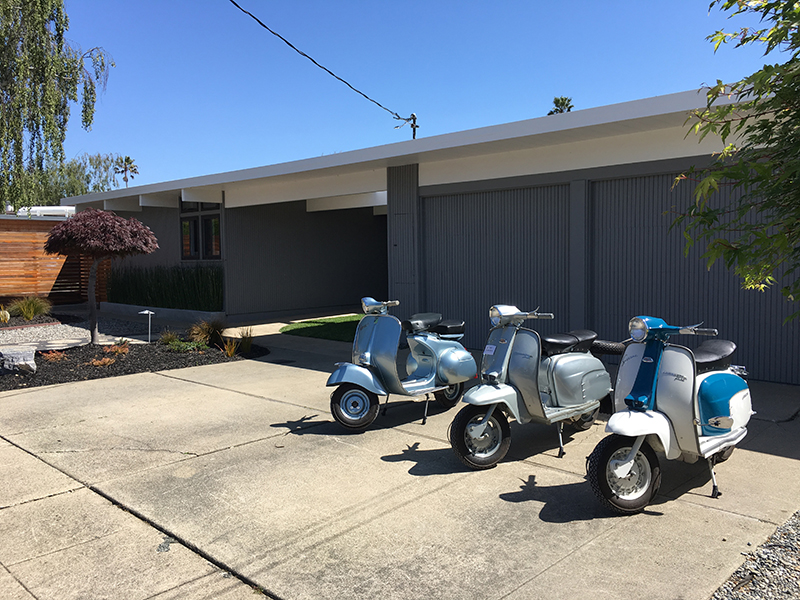 This is a special home, with many original Eichler features to drool over. Here's the very familiar-looking entry –not dissimilar to our own. Love the abundance of wood paneling. And if you're seeking a globe replacement, what better than a Nelson Cigar? Nice pops of color here and there.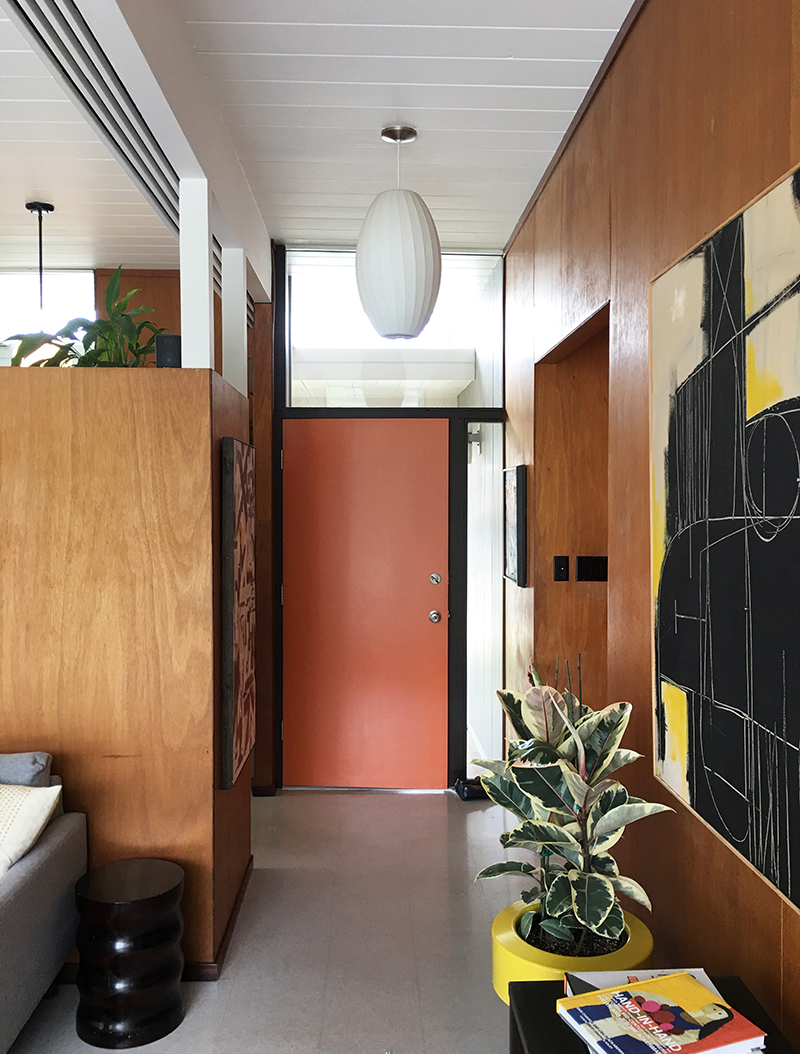 Fireplace meets paneling here, rather than joining the rear wall of glass (as per the earlier model variant). This provides texture/color contrast between cinder-block and mahogany, creates living room privacy, and opens-up the rear view. Bravo. We enjoyed the restrained decor style here too.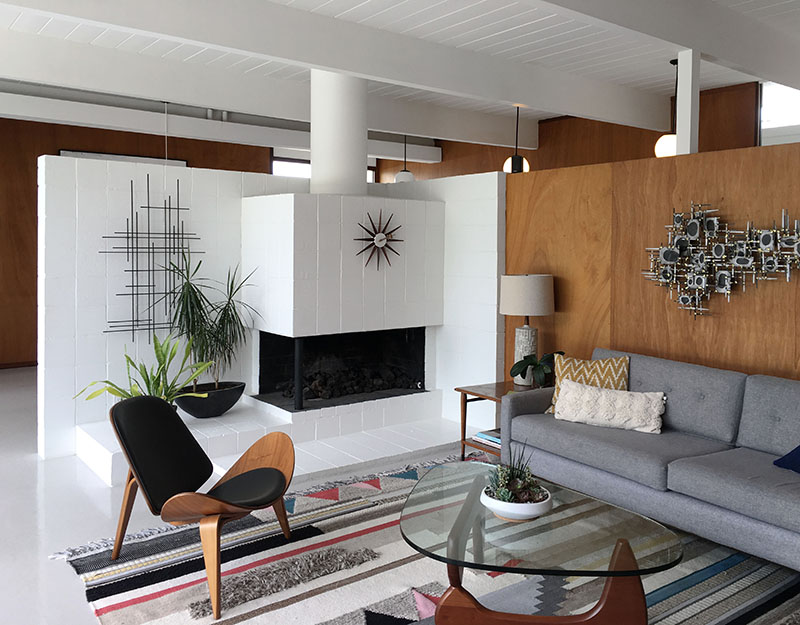 Here's a look back at the main living area/wall of glass, and a sneaky reflection (and rare sighting) of us. This home looked just as pristine up-close. We loved the attractive/exotic planting in the slab cutouts.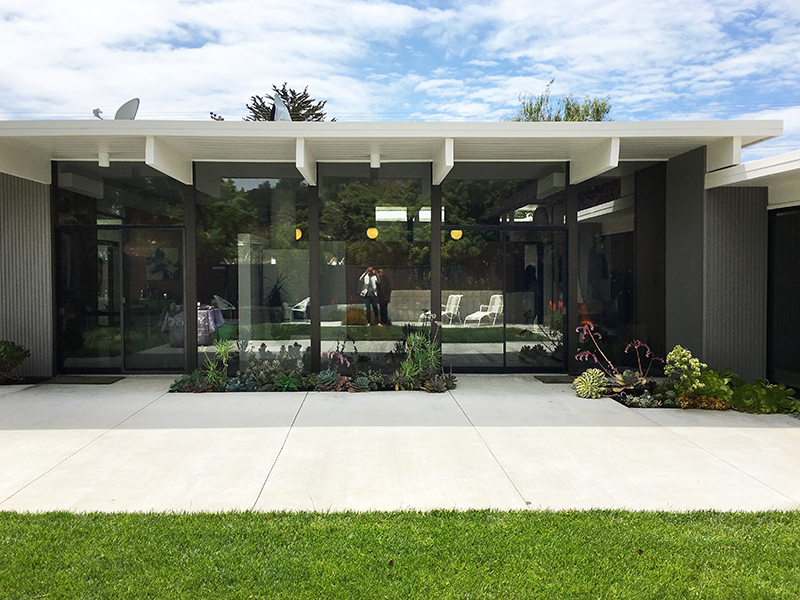 In fact, all the landscaping here is a treat. Clean lines and well-chosen materials, like cinder-block, echo the architecture. Outdoor living areas are clearly defined, with attractive furniture pieces. The planting is striking but not overdone.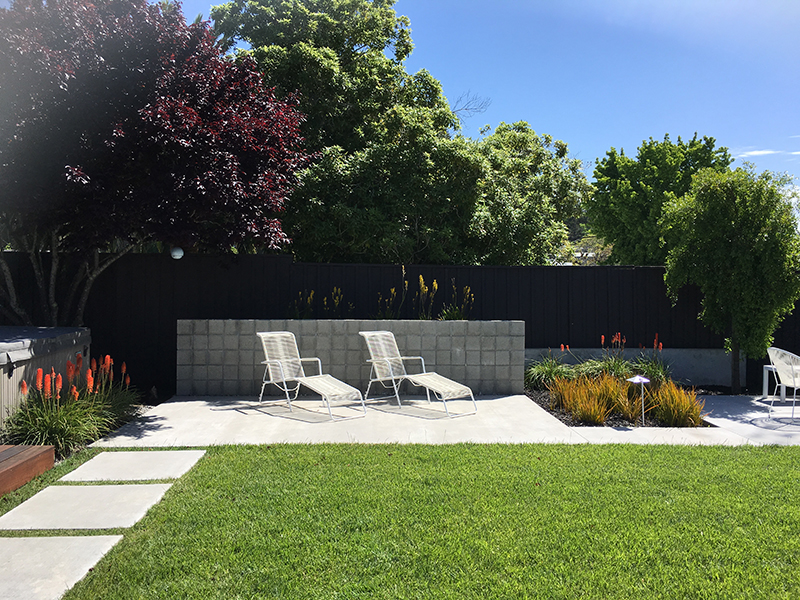 Home #6 is the same 1956 flat-top model, just up the street. We like the dark painted exterior, contrasted with crisp white beams and fascia. The owners added an Asian-style privacy fence, screening the indented front portion of the home, and creating a more secluded entry.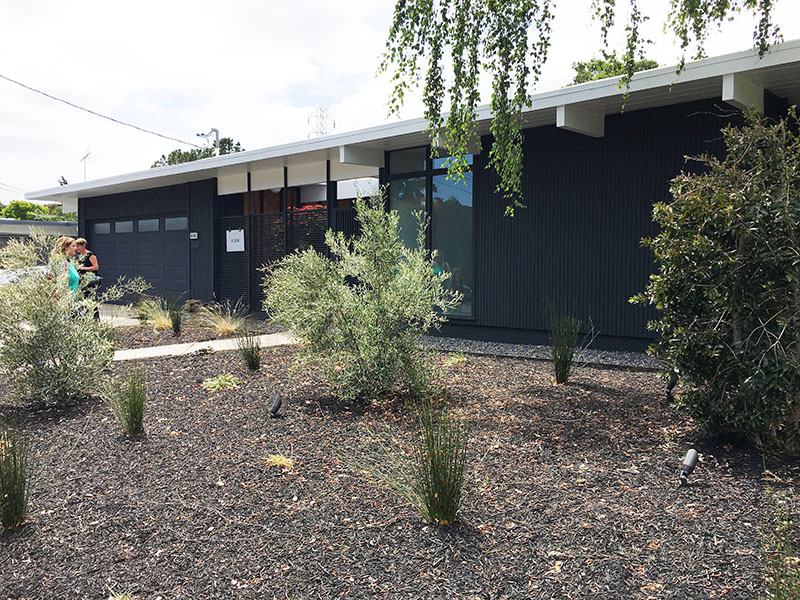 No pics inside this one, so here's a peek at the brochure page. A palette of mostly white, gray and wood. The original footprint remains, but walls have been removed and many Eichler staples (paneling, cinder block etc.) have been replaced with contemporary finishes.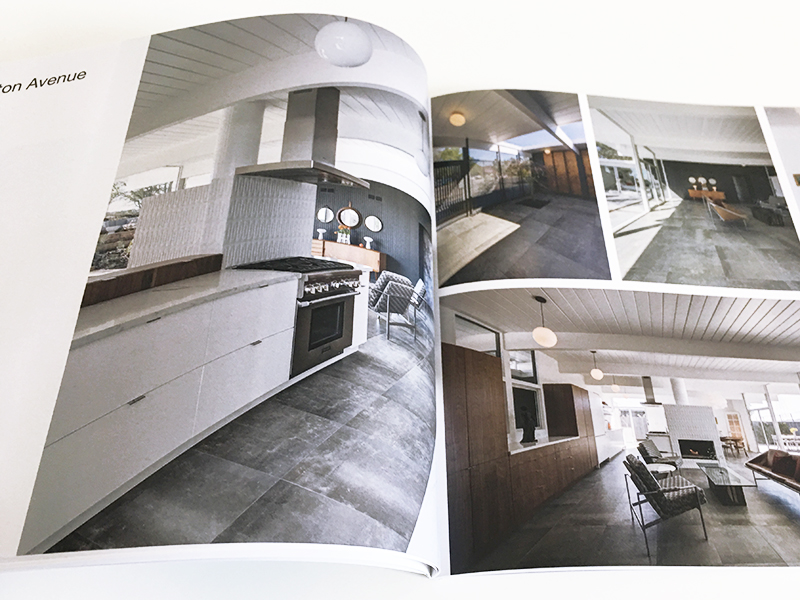 Home #7 made our very short list of favorites. Built in 1956, with 4/2 over 1880 SqFt, this home has been extended a little, but with such care and attention to detail, it still seems original. As a huge bonus, we got a private guided tour with the owners, Teemu and Melissa, where they explained design decisions.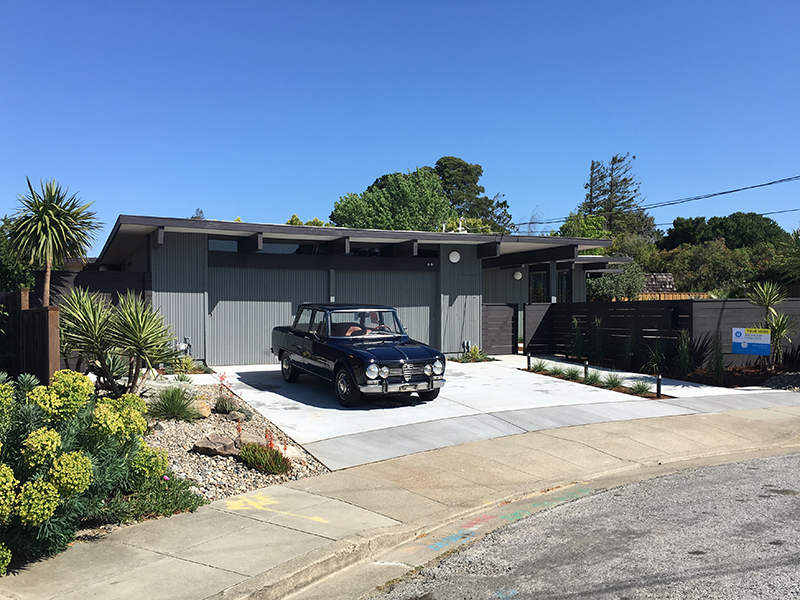 Here, we also got to meet realtor, Kevin Swartz, of Erdal (who we've had some interactions with in the past) –this really was becoming a social event. The couple replicated the original kitchen with slick/modern finishes. Love the gray tile flooring, used throughout.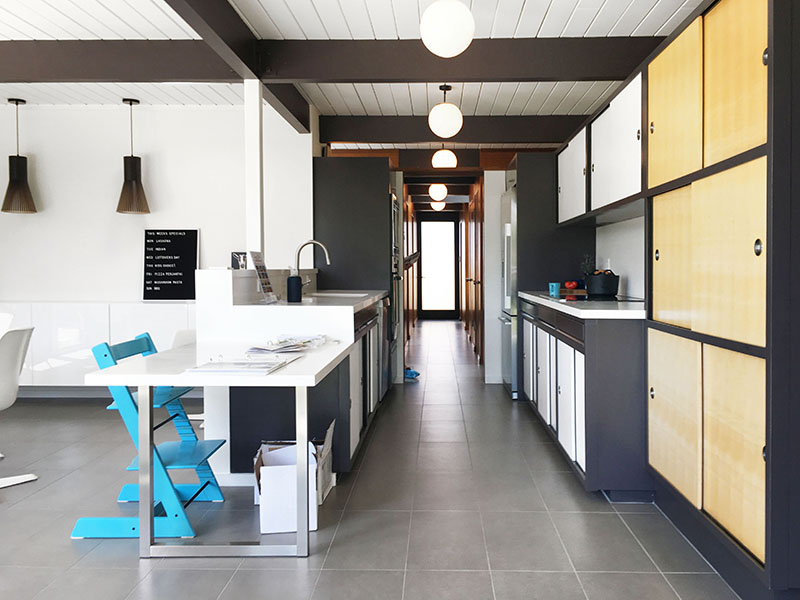 This home is the perfect blend of old and new, sprinkled with well-curated furnishings and decor. We loved their style. Our pics don't convey the true beauty of this home –we hope to remedy that soon, with a follow-up post, featuring professional pics (via the owners).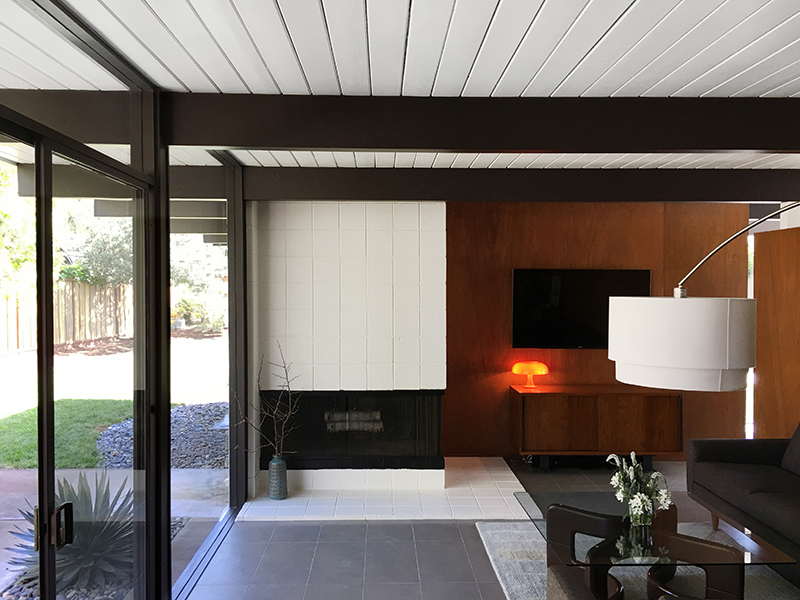 Home #8 is a 1958 flat-top design, with 3/2 over 1860 SqFt –love the color palette, with dark gray/white, and a shock of turquoise on the horizontal beam. To the left, the owners added a front fence, creating a private courtyard. Digging this retro station wagon.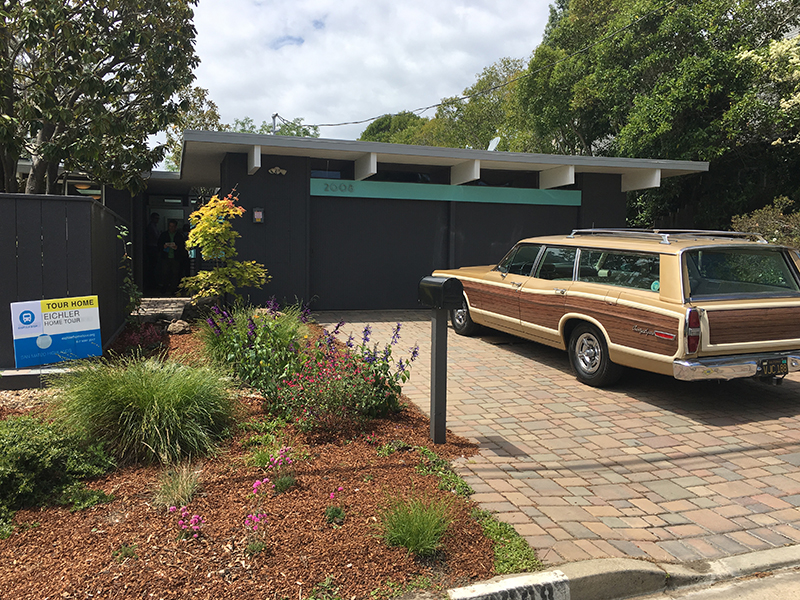 We didn't take any interior photos, so these pics come via the owner, who subsequently contacted us by email. A clean, modern aesthetic, with slick polished concrete floors, and a mostly muted palette, lifted by the blue-toned kitchen. Photo: Brad + Margo Richter.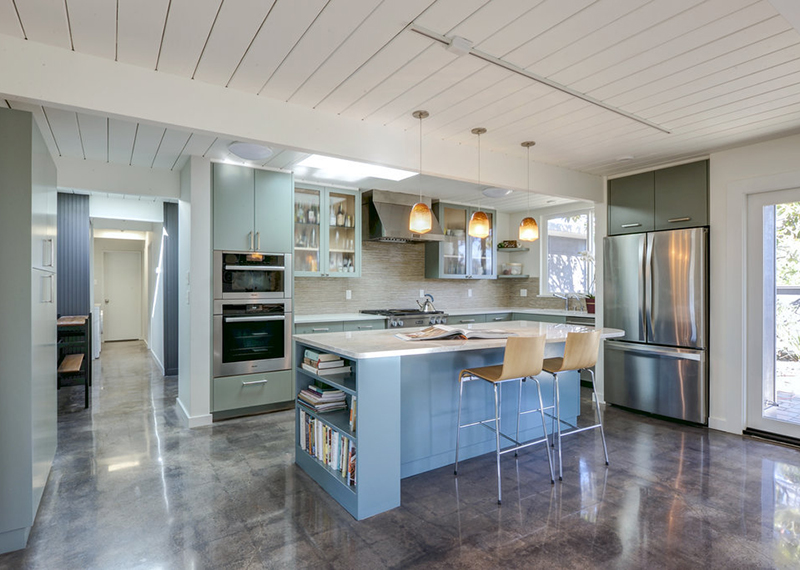 The owner explained, "the idea was to take a 1360 SF 3/2 and push north to the setback line. Change the connection between the living room and family room, push a couple walls out in the common space, update the kitchen". This pic and more via contractor Draco's Houzz profile.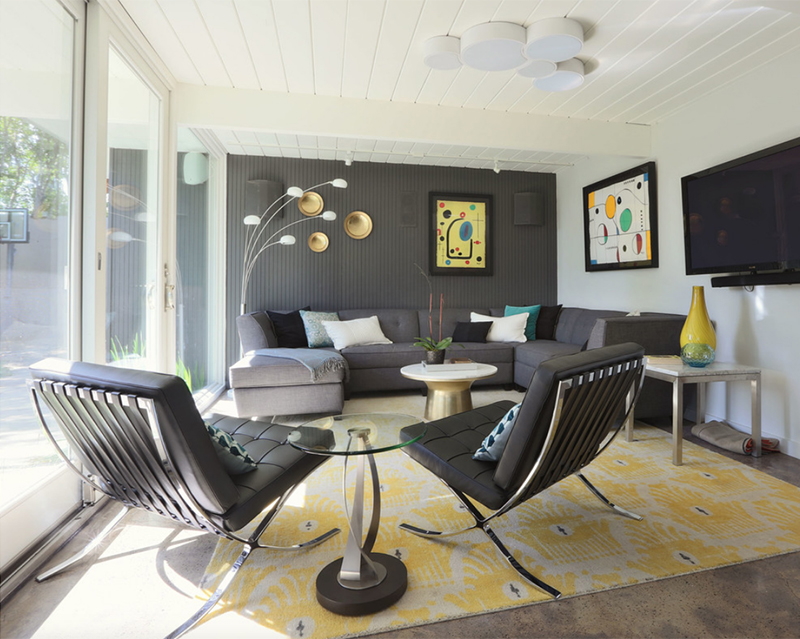 Just up the street, Home #9 –the only atrium model on the tour, built in 1958, with 4/2 over 1710 SqFt. Another attractive color palette, with dark gray/white, plus a flash of accent orange in the horizontal beam. A distinct lack of lawns on tour, which we approve of.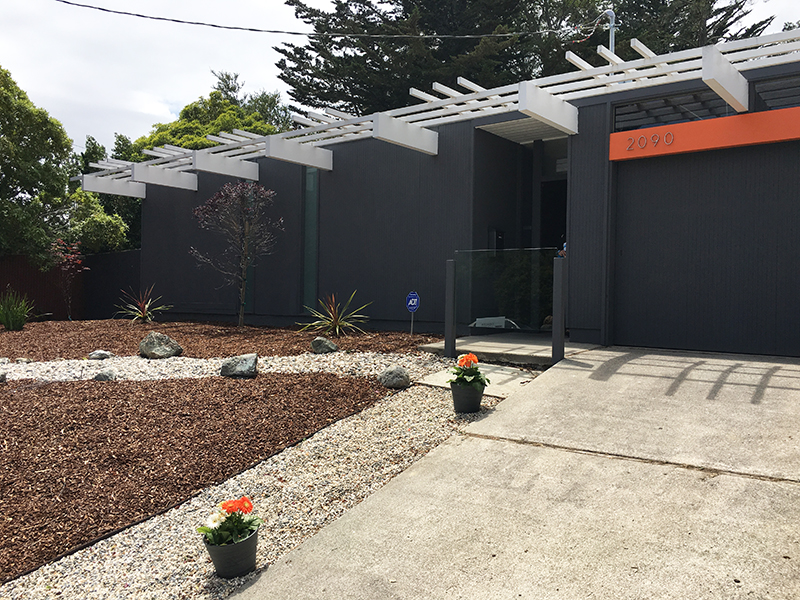 The slab front door, in matching orange, leads to the central atrium –with the majority of Highlands homes lacking this feature, I'm sure this is coveted among neighbors. I'd be tempted to install a replica original escutcheon, particularly as the outline is still visible.
The original footprint has been retained, with a kitchen/family room visible upon entry, this living room to one side, and a bedroom wing to the other. Nice unpainted red-brick fireplace, with side slat windows.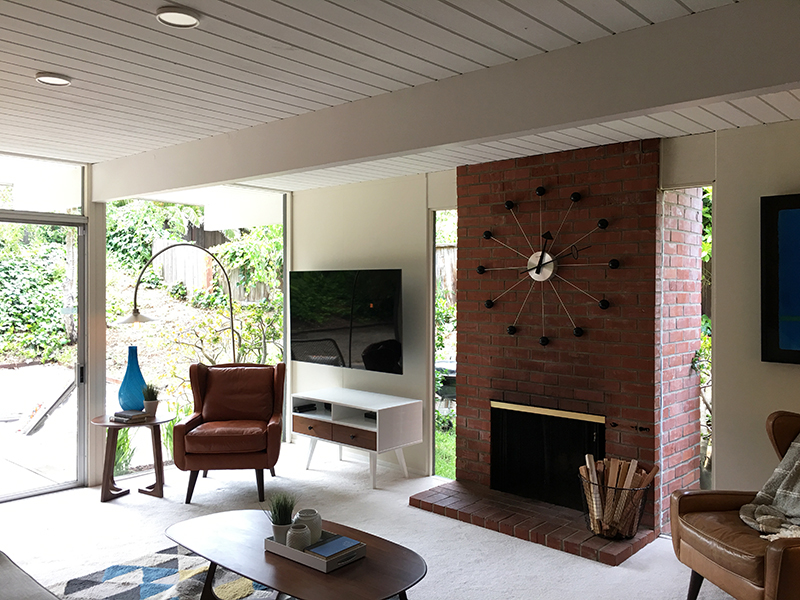 House #10 is a glass-fronted model, built in 1959, with 4/2 over an extended 2158 SqFt. Most people create some privacy by adding fencing or planting, but this home remains relatively exposed. The glass wall is repeated at the back, flooding the house with light, and allowing a front-to-back view.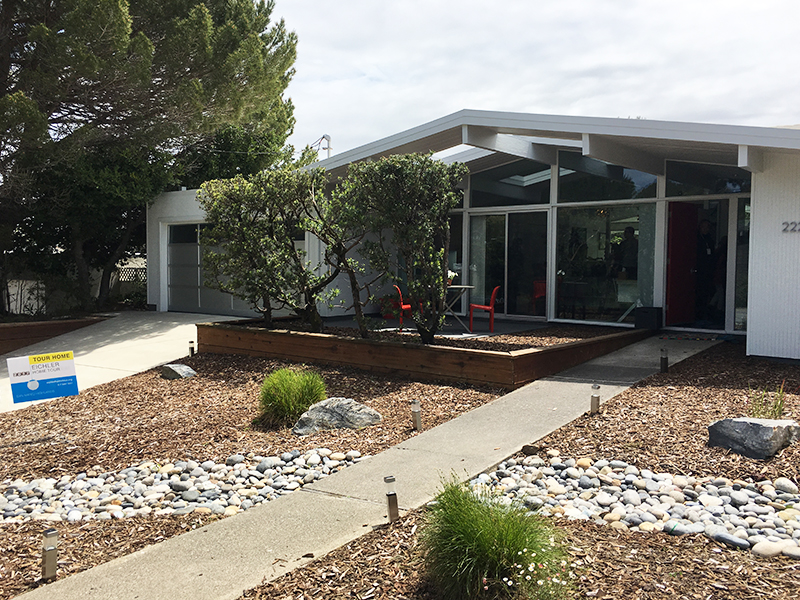 Yet more light enters the home through this addition, to the left of the original living space. Makes sense to extend in this direction, as the lot is more than large enough to cope. How about these for huge statement light fixtures?!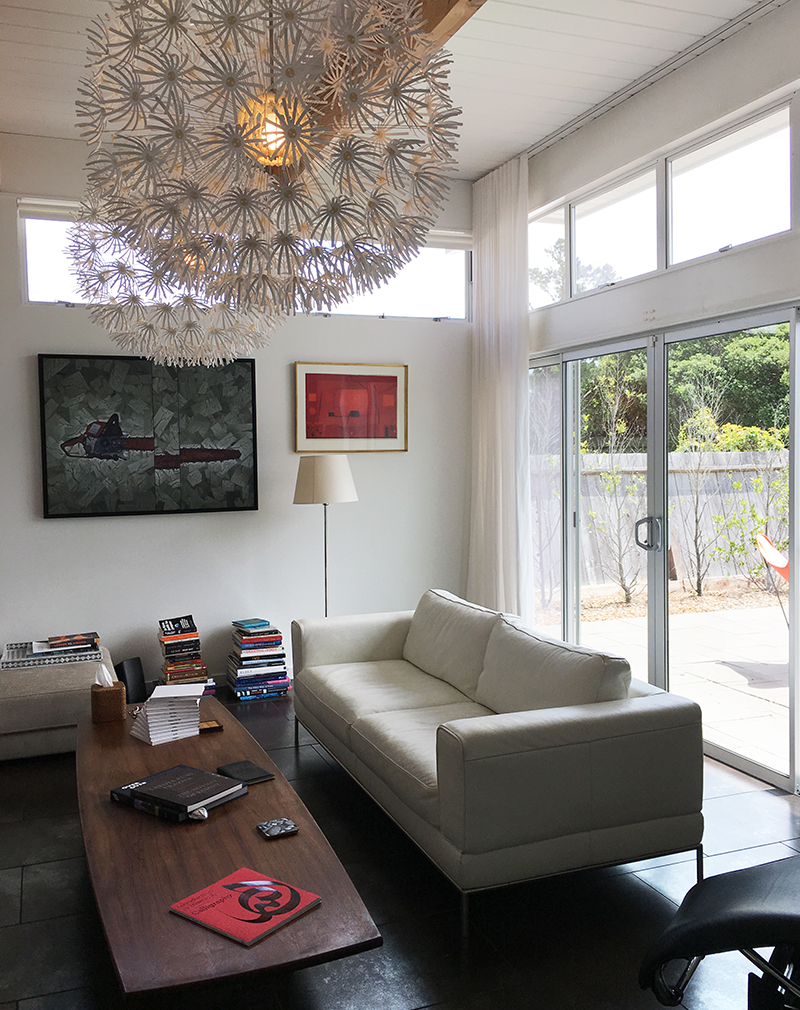 Here's the rear view, showing how the addition connects to the living space, with bedrooms to the left.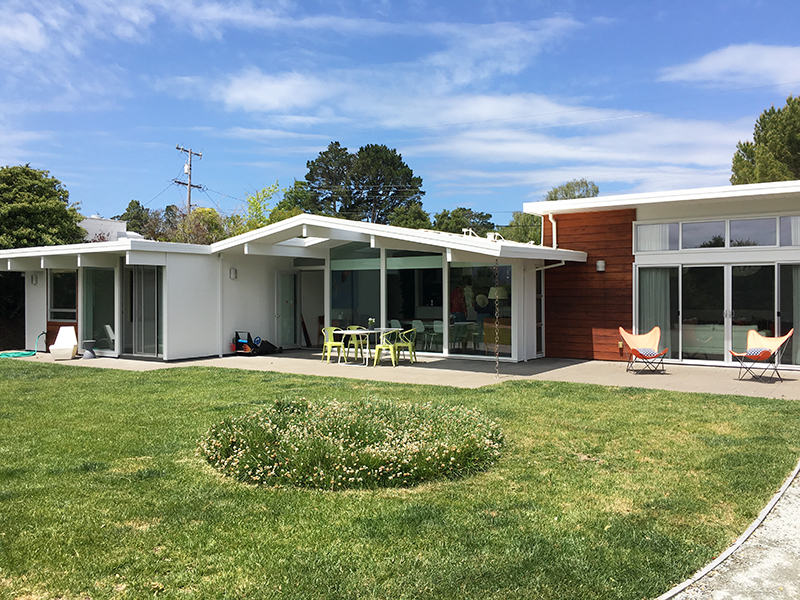 Here's another example we saw of this model, where a horizontal slatted privacy fence has been added. While this restricts light from the front, I think this would be our preference.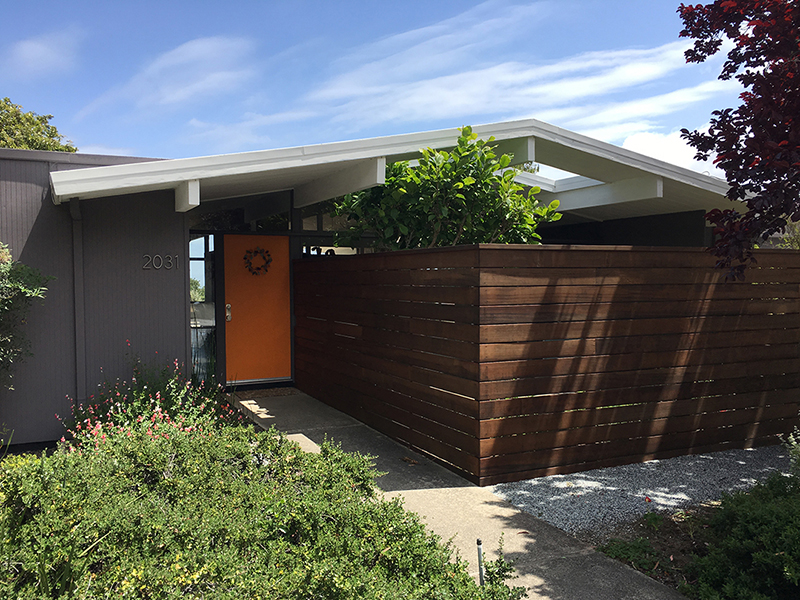 We finished-up with Home #11, situated on the neighborhood's main approach/exit. This 1959 flat-top has 4/4 over an extended 2223 SqFt. The beams have been stripped, providing a nice contrast. Cor-ten steel/glass fencing defines a private entry courtyard.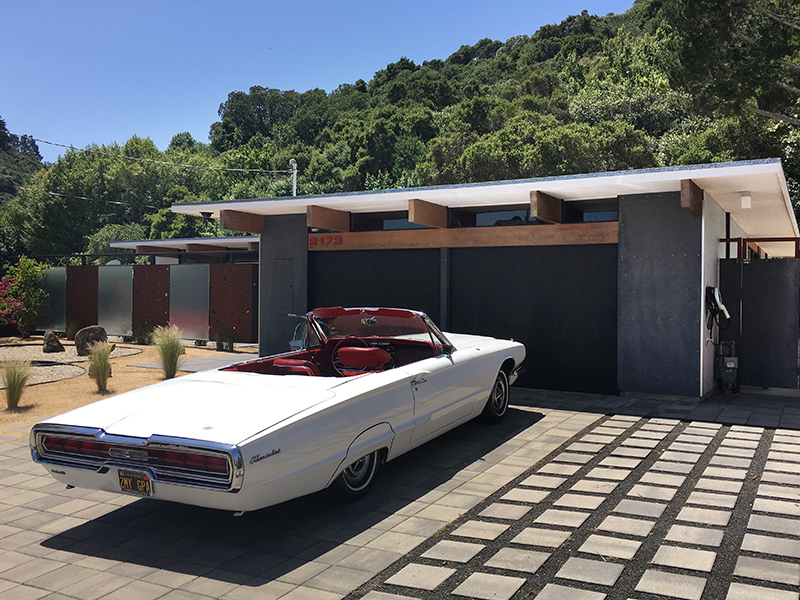 Inside, the space is diverse, with original features, like this unpainted fireplace in the main living area…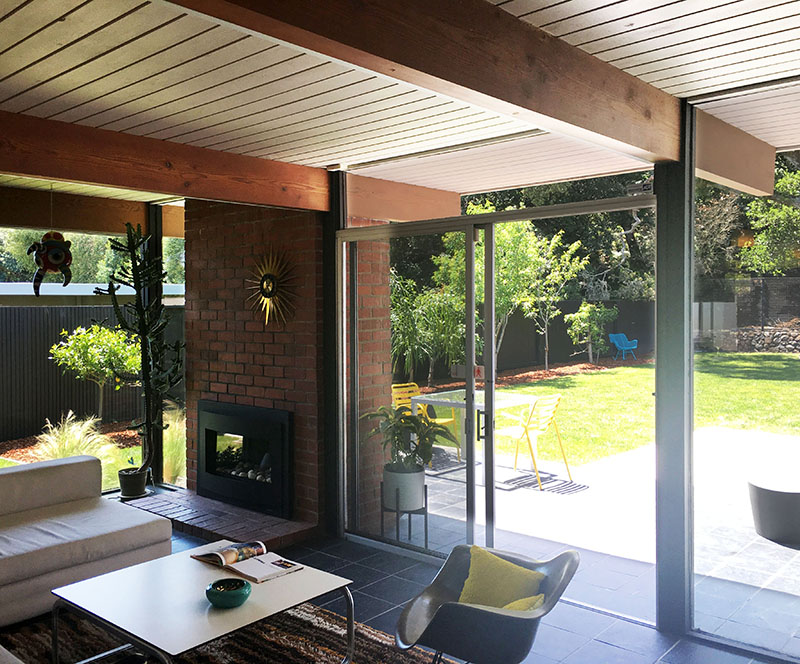 …contrasting with this huge master suite addition, using steel frame construction, inspired by the X-100. Looks eerily similar, no? Industrial chic with a concrete wall, dividing the bed from the adjacent bath. While here, we ran into yet another online friend, Greg –nice to meet you!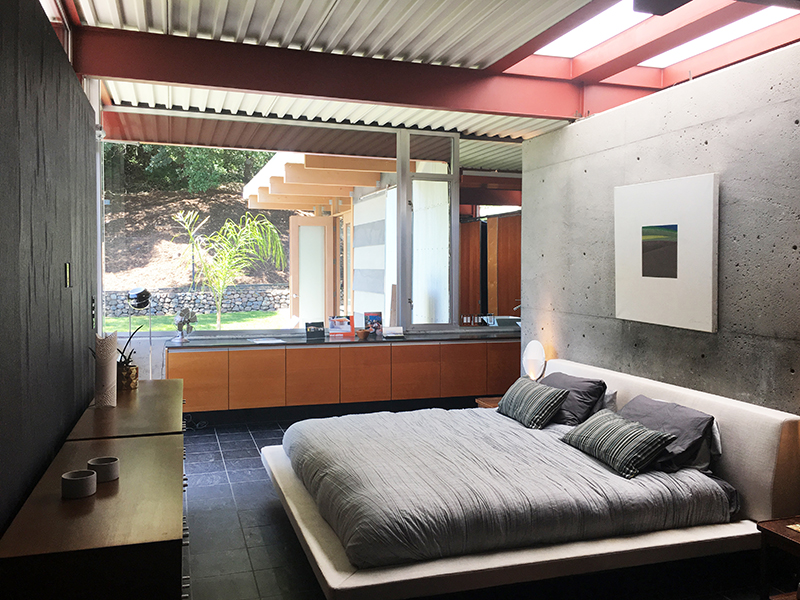 We also caught up with more friends/day-two attendees Karen and Kate –hi guys! Post-tour, we took-in more of the neighborhood, mainly built from 1956-64. Here's an early design (almost identical to our home). Thanks to the corner lot, the cinder-block disconnected from any fencing. Looks kinda cool.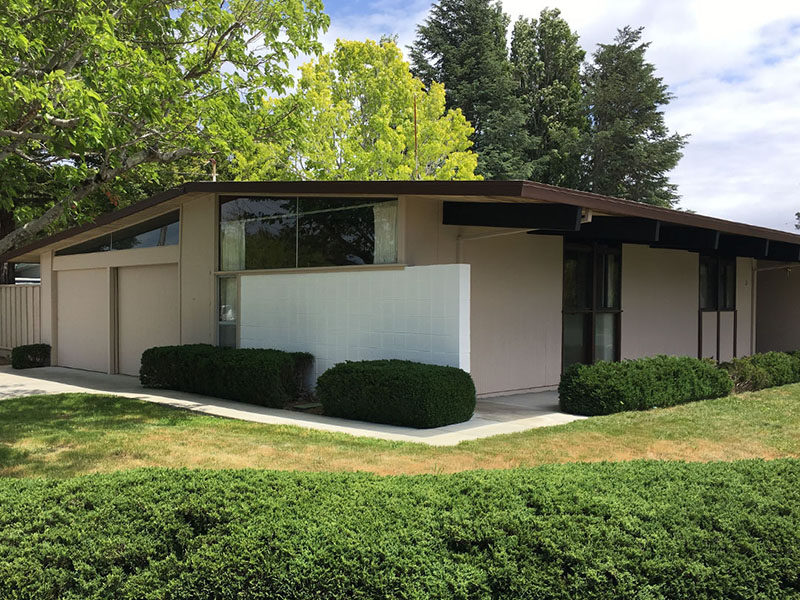 Some interesting color schemes, with lots of gray, punctuated with pops of color. Here's a nice example.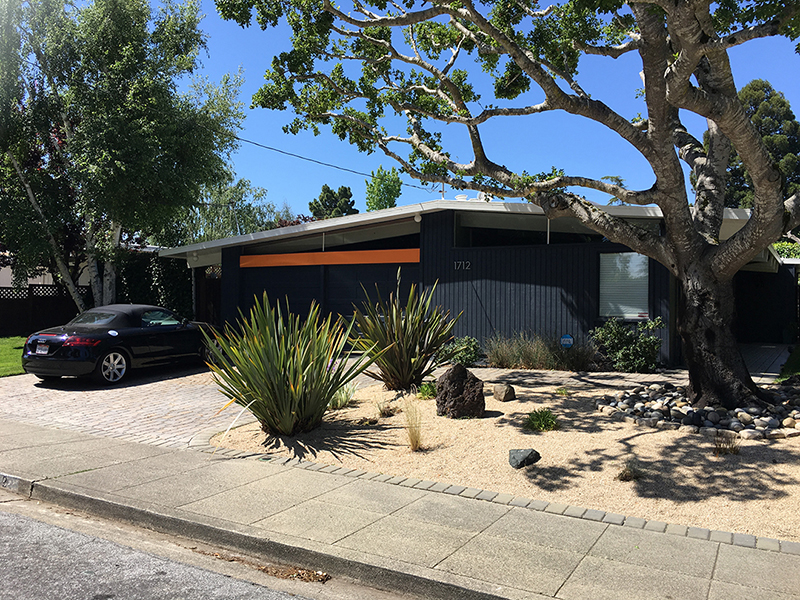 And here's its mirrored twin, across the street, with an equally striking gray/blue combo.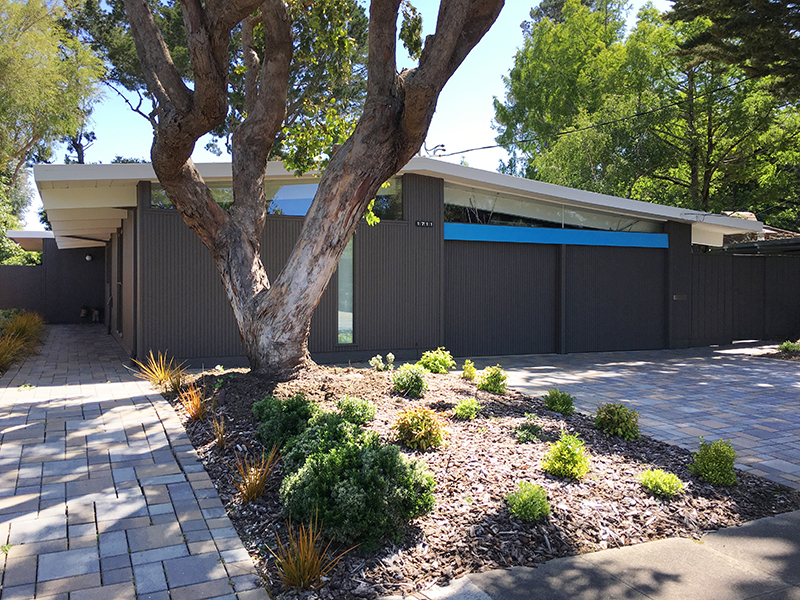 Loved this gray/red flat-top/atrium model too.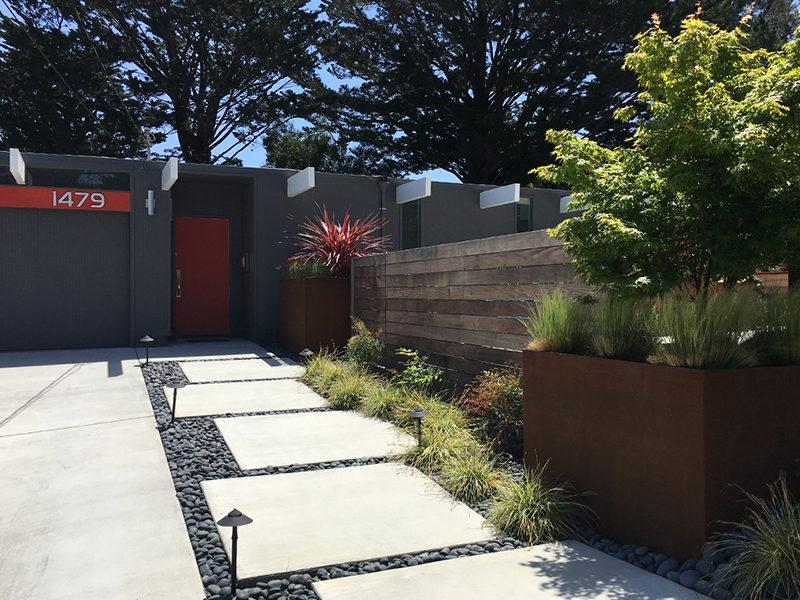 Here's the same home in context. Slick landscape design.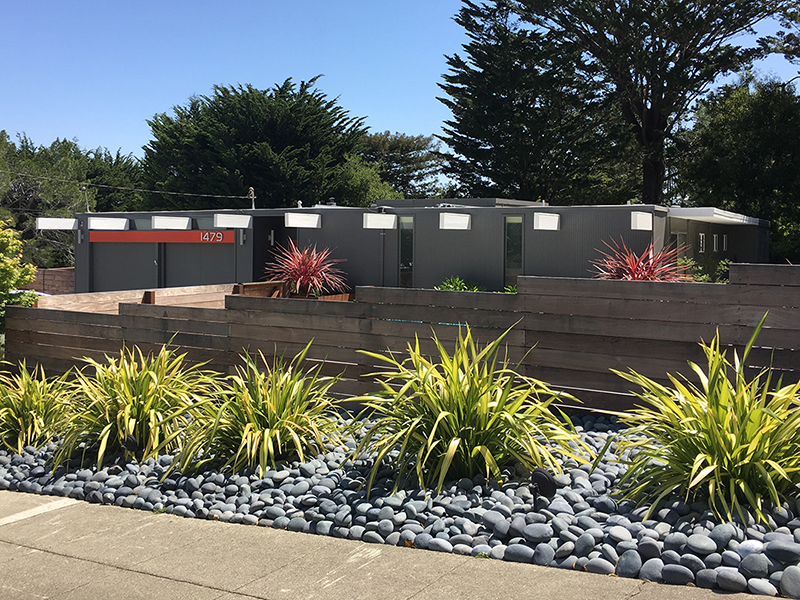 And this is among the most handsome Eichlers, streetside. An atrium model, fronted with white-painted cinder-block, contrasting beautifully with mid-gray siding, and pop-of-red slab door. Minimal landscaping works nicely too.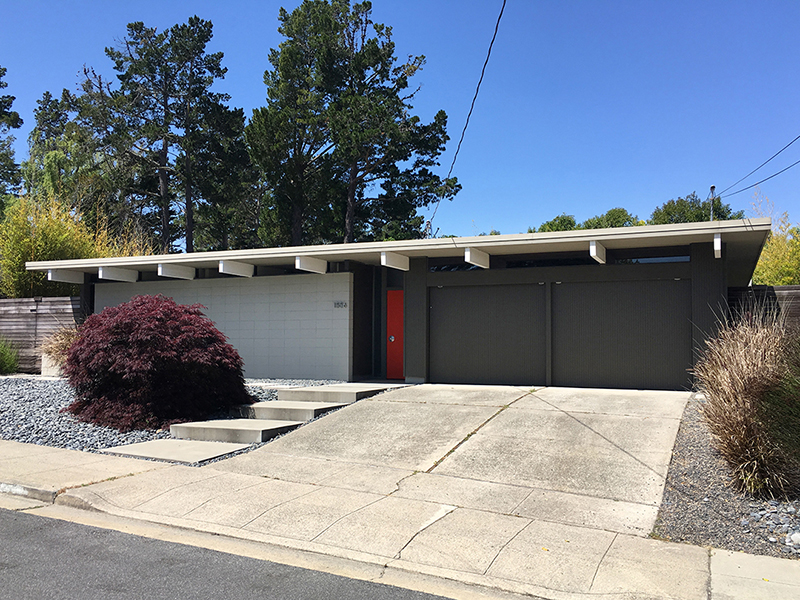 Worth another angle, no? Here you can see the cinder-block definition. Love the clerestories running across the front of this model. Nice modern house number, and original Eichler escutcheon. Yes please. This model is also found in Orange.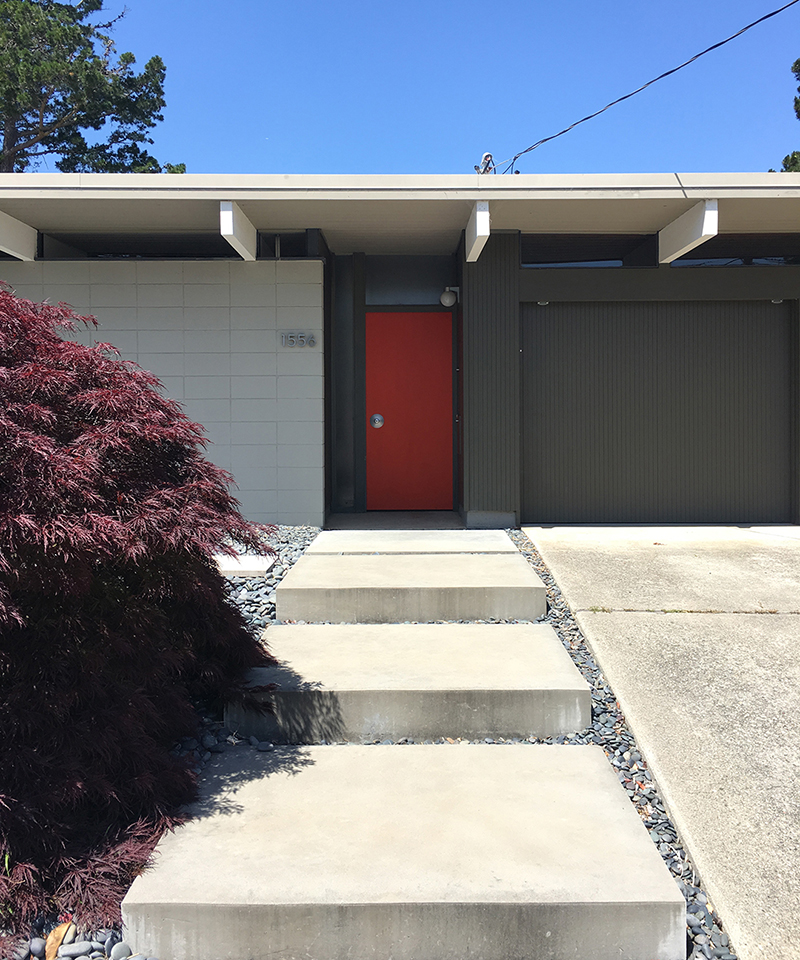 Another gray/red palette, this time on a carport/atrium model. Love the dark beams/fascia here.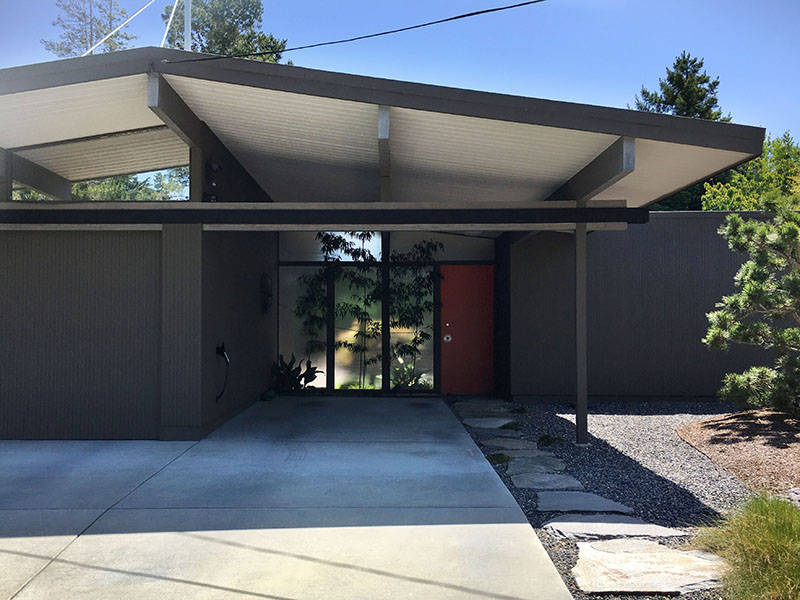 The Highlands even features a solitary double A-frame Eichler –we spotted this at the end of a cul-de-sac, en-route to a tour home. This is another model we've spied in Orange, but didn't realize it existed elsewhere. Not a fan of the door, but still cool.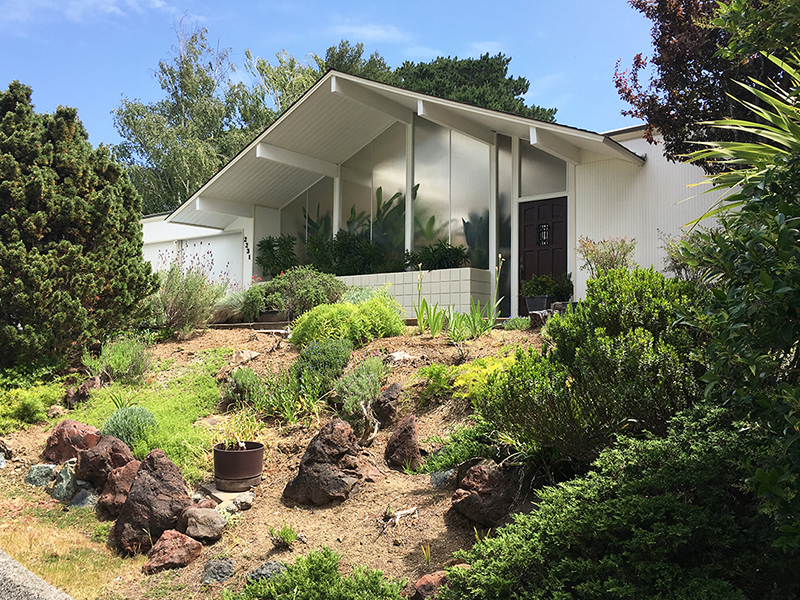 Time to round things up. We took SO many pics, I had trouble narrowing down the selection (to just 48!). If you're thirsty for more, keep and eye on Instagram. Before heading back to Sac, we drove to nearby Half Moon Bay, to dip our toes in the water.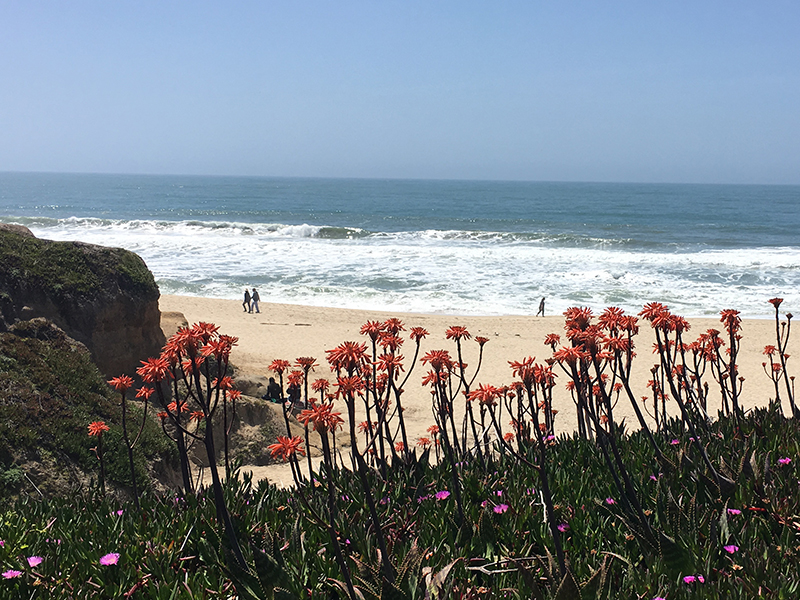 And on the way back, we stopped by Castro Valley's Greenridge neighborhood, to say "hi" to our realtor, Thomas. His Eichler features its own striking color scheme –wouldn't have considered this combo, but it works beautifully. We snapped more pics there, but that's for another time.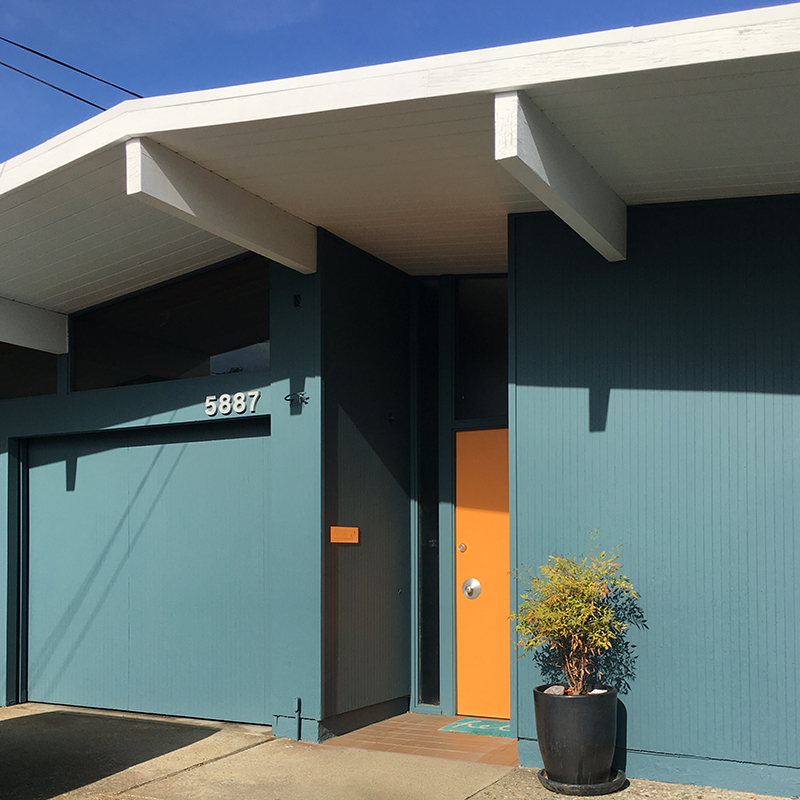 Needless to say, we thoroughly enjoyed our trip, and our introduction to the Highlands. Big thanks to the tour team members we liaised with – Jim and Andy – who made us feel extremely welcome. And congrats to everyone involved in running this spectacular tour. And if you read this far, big thanks to you too.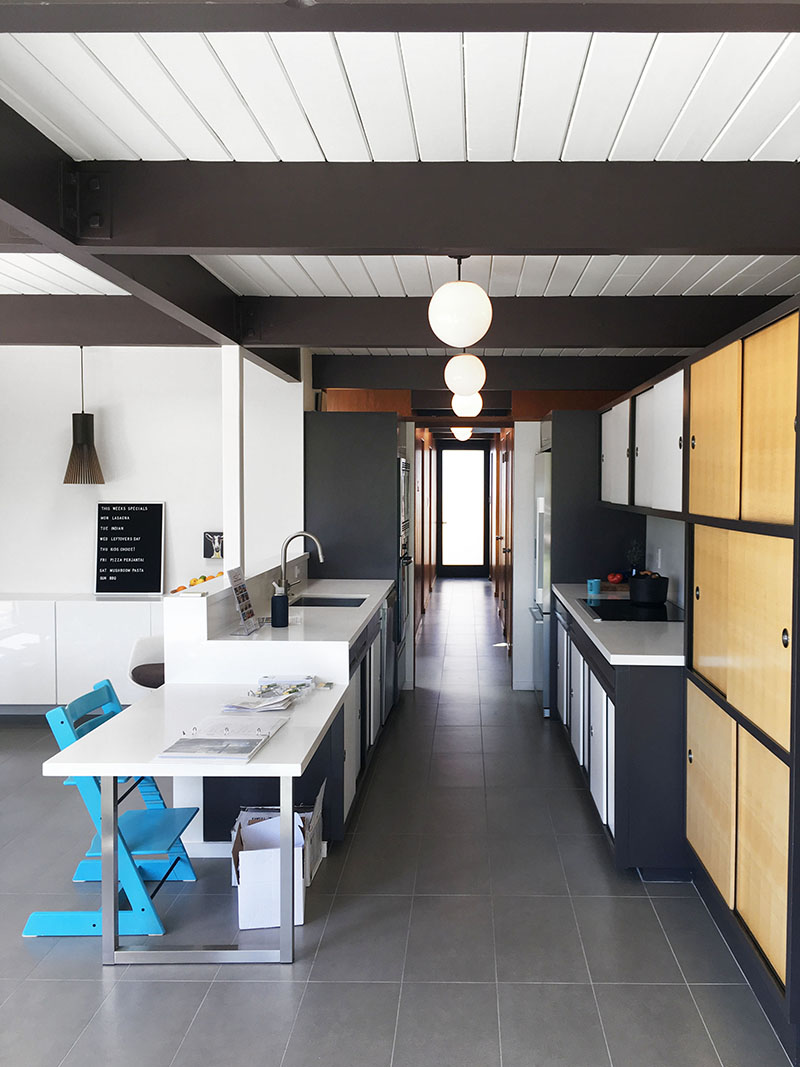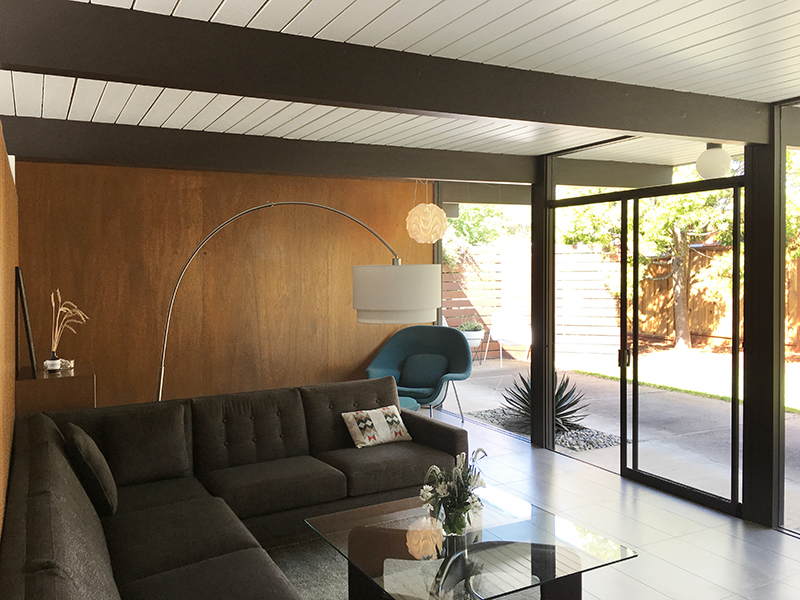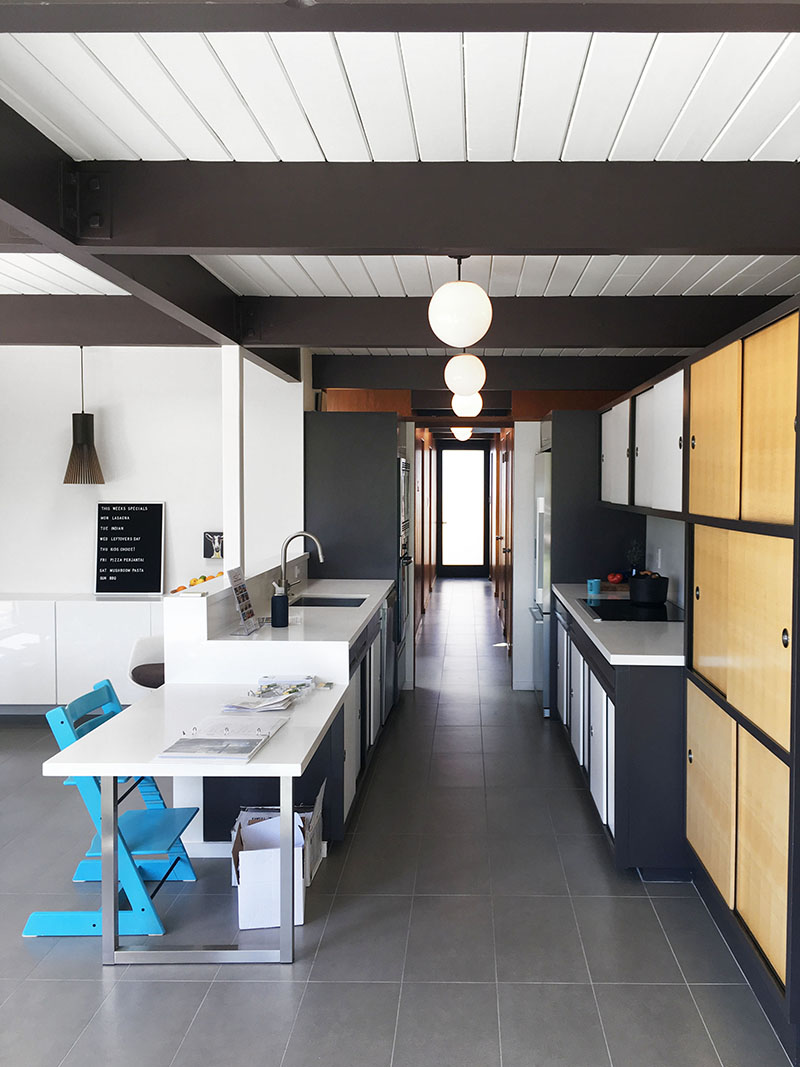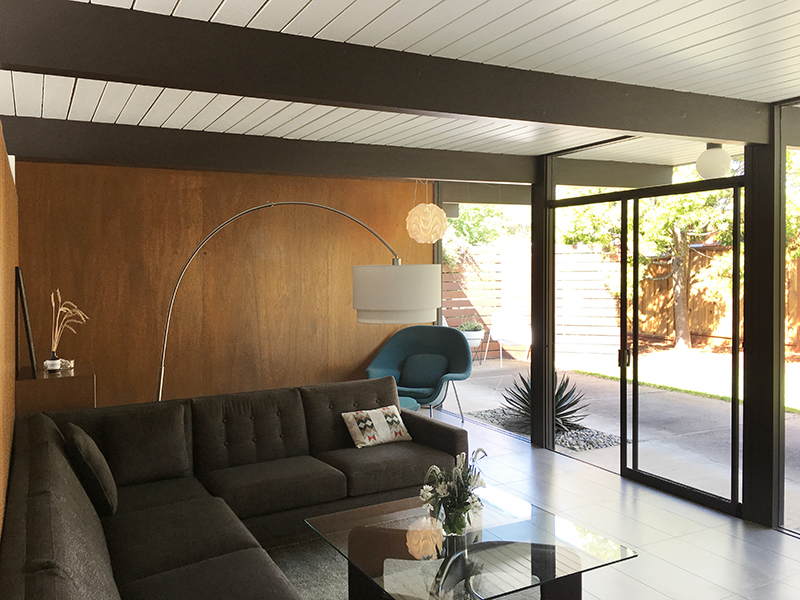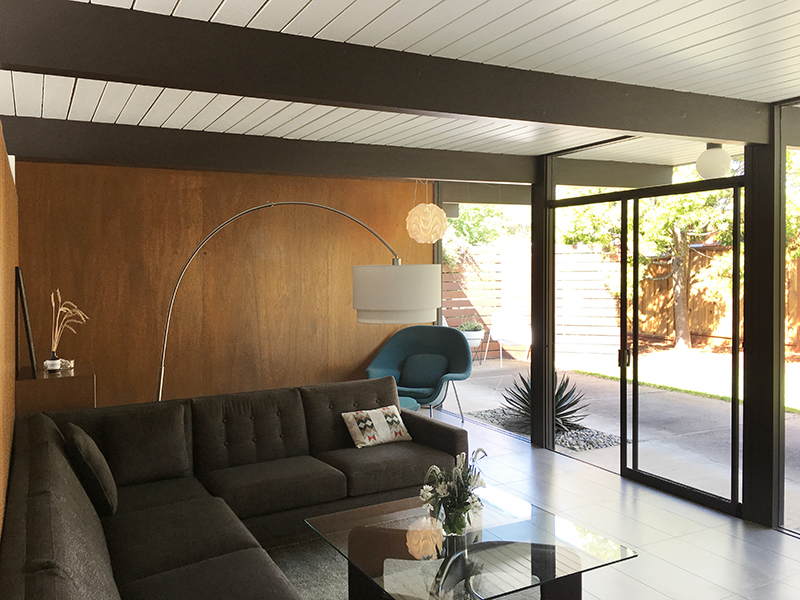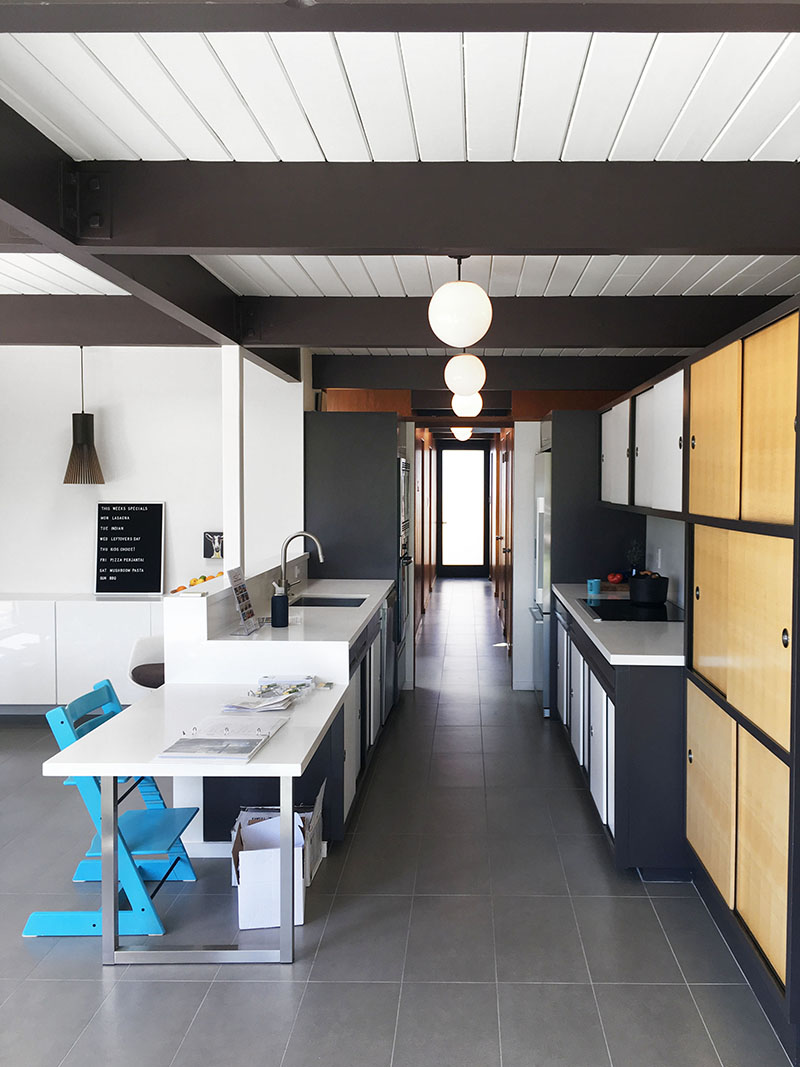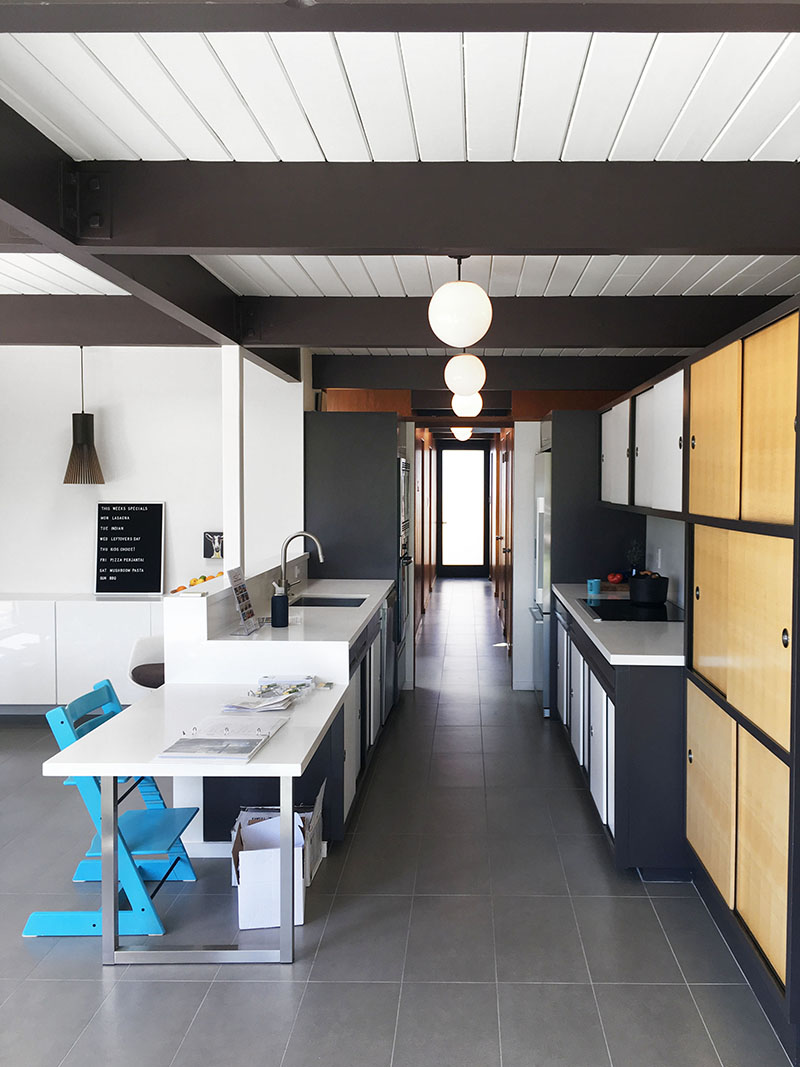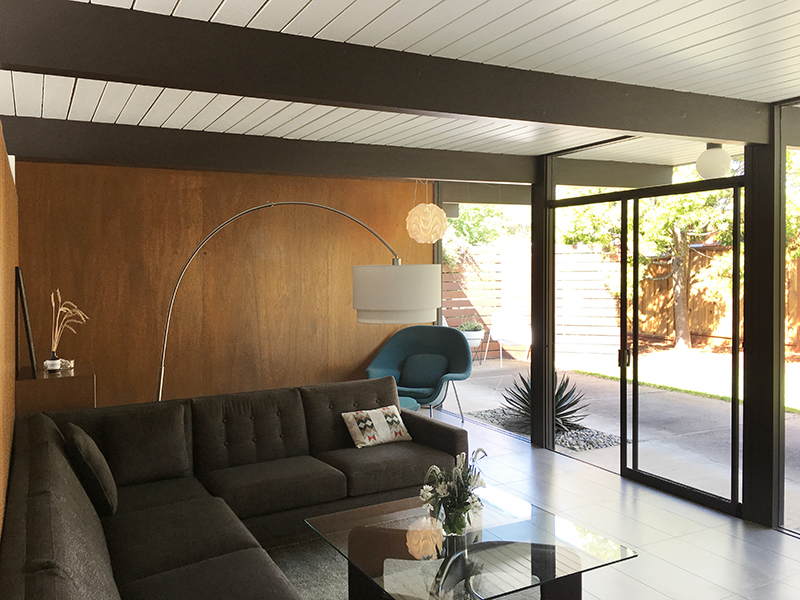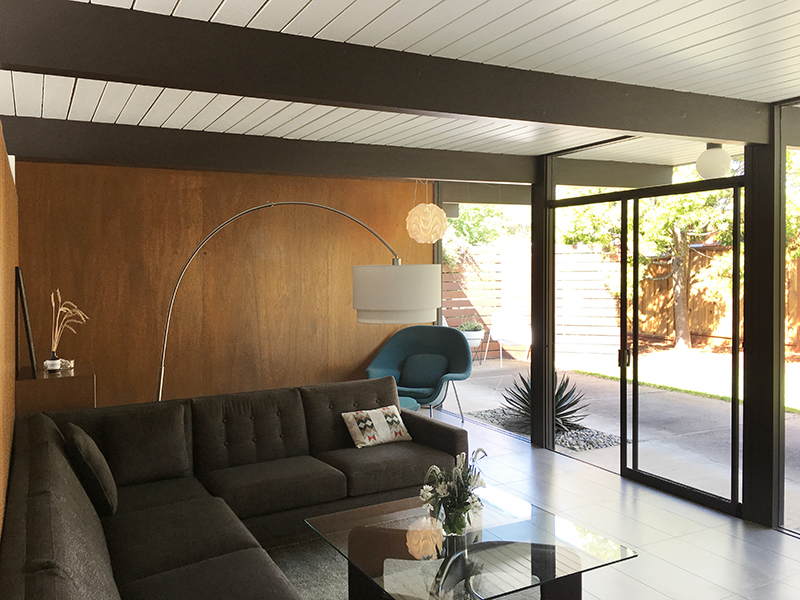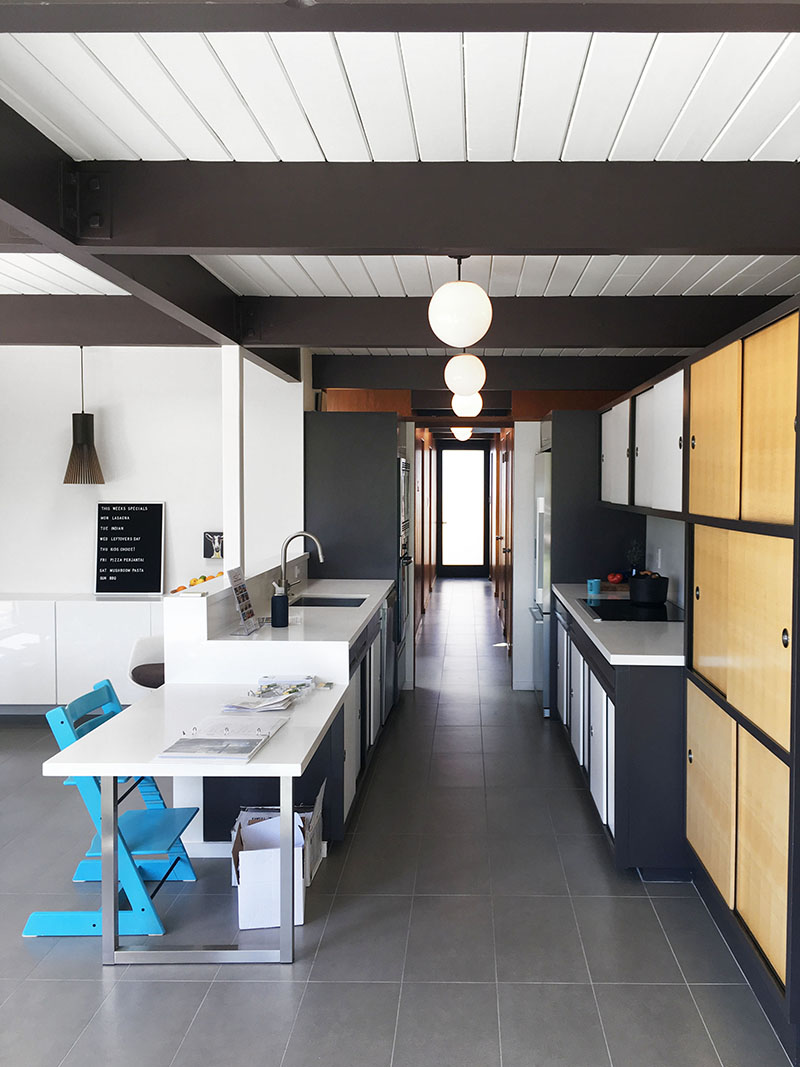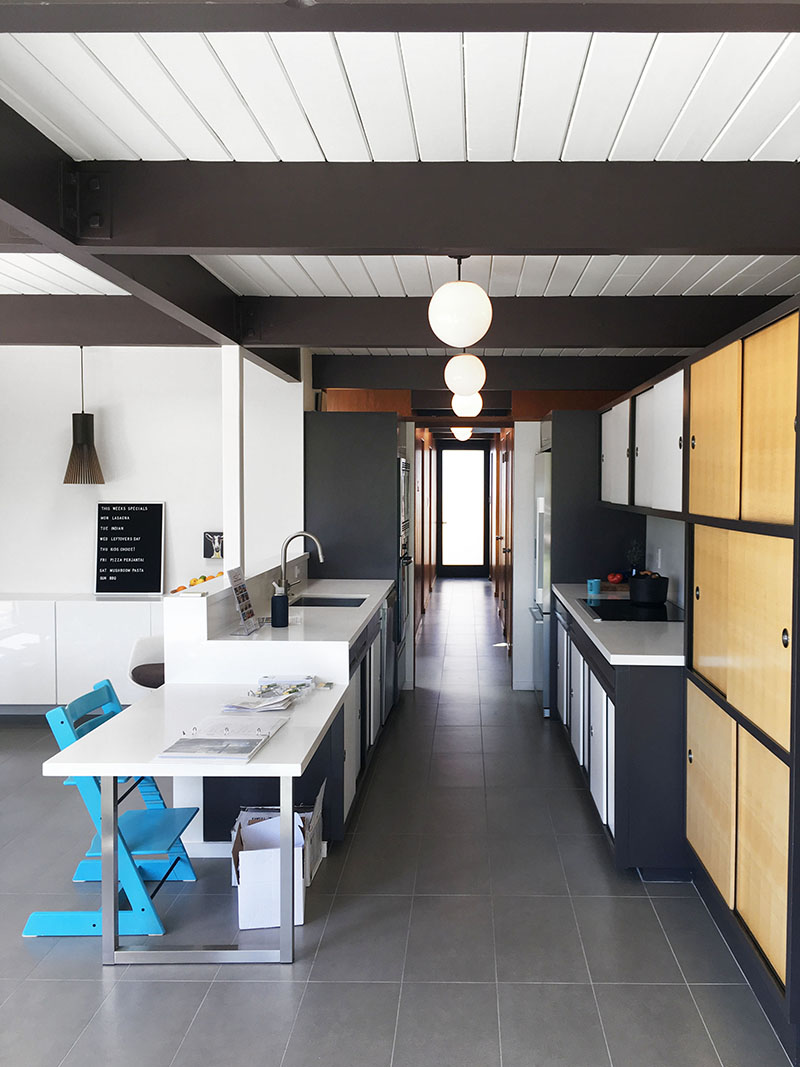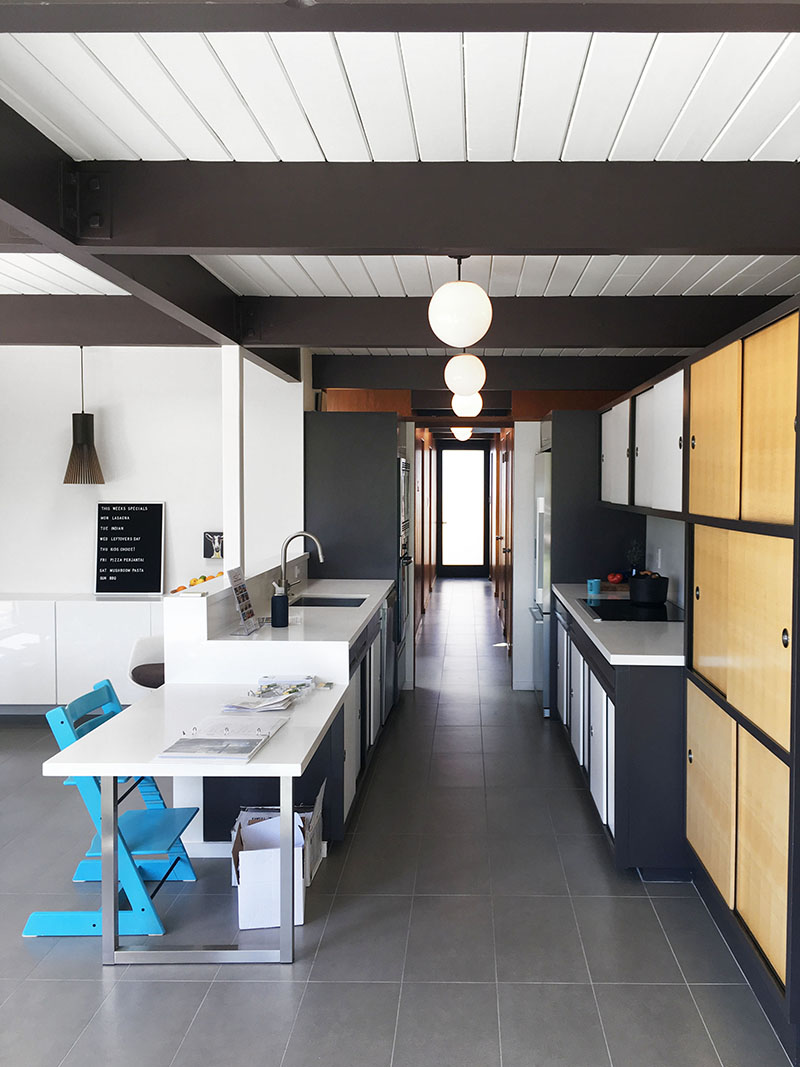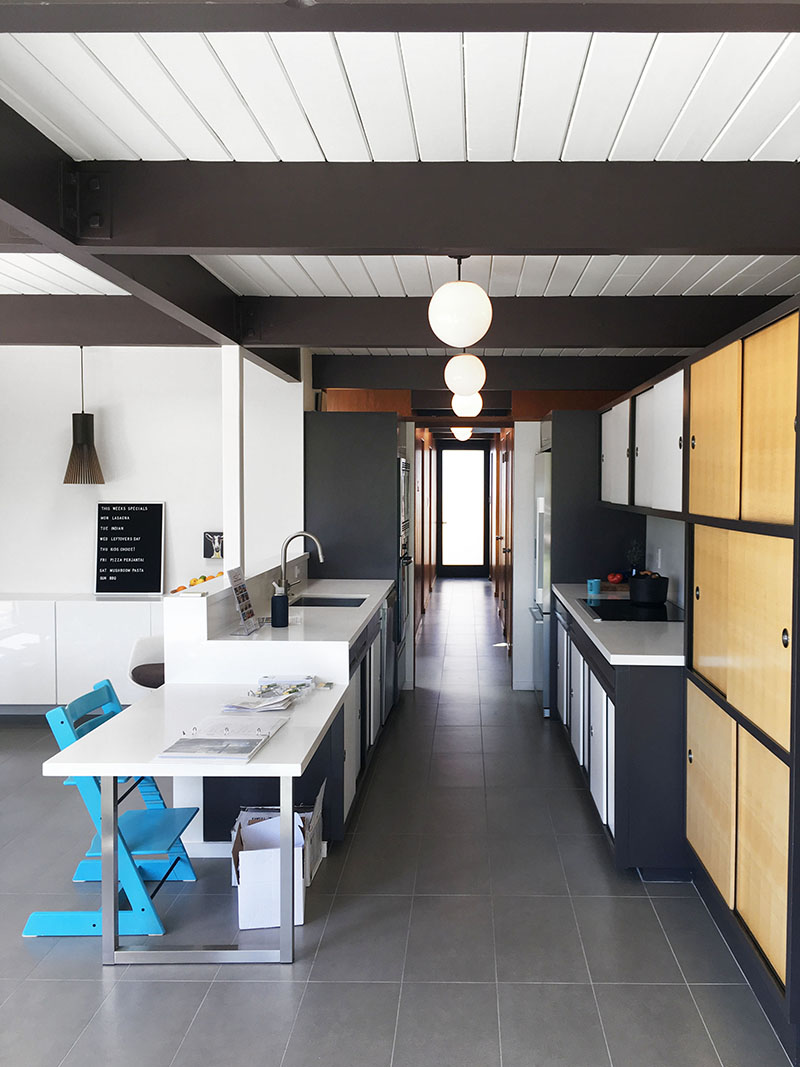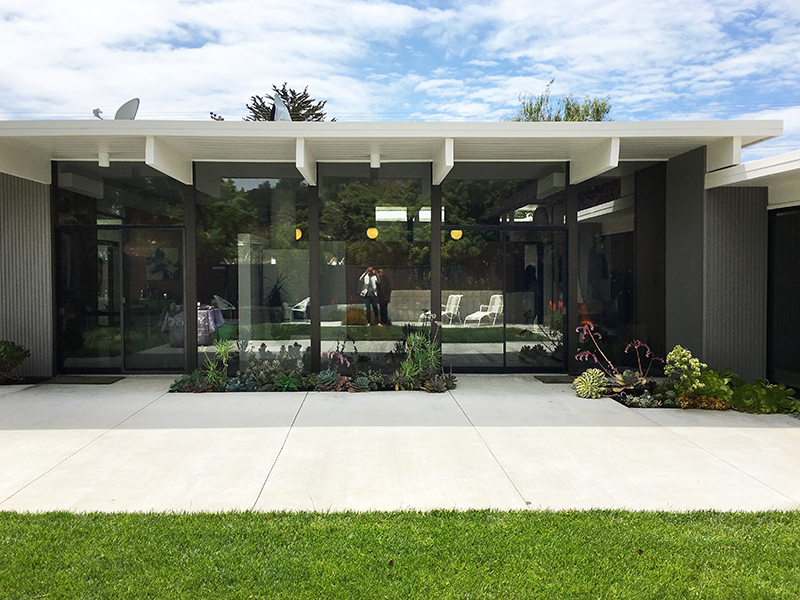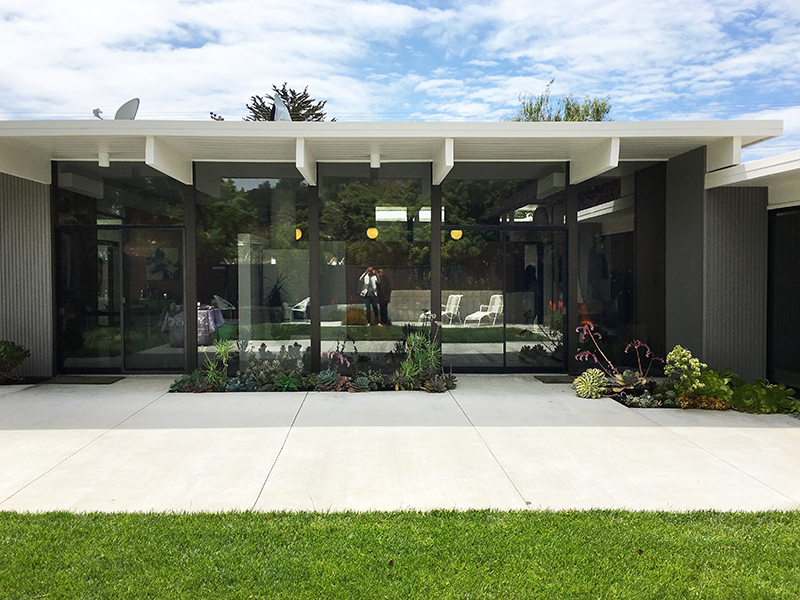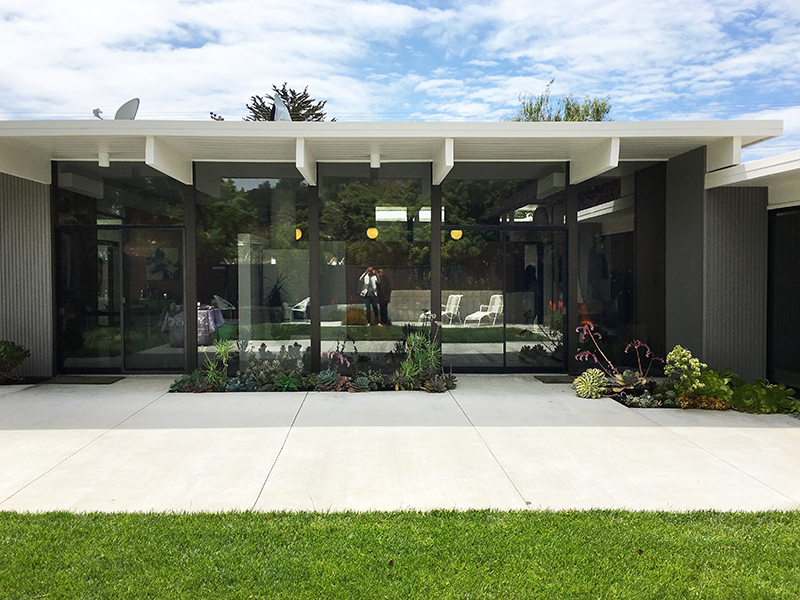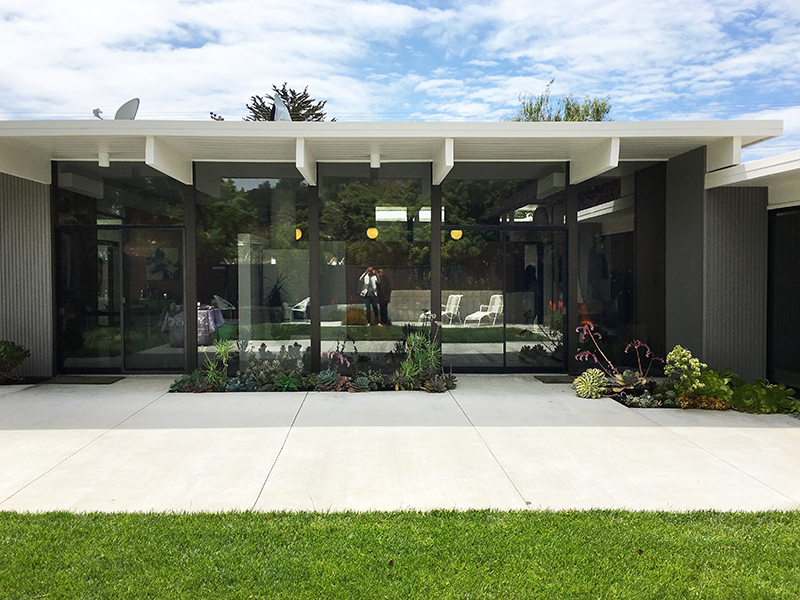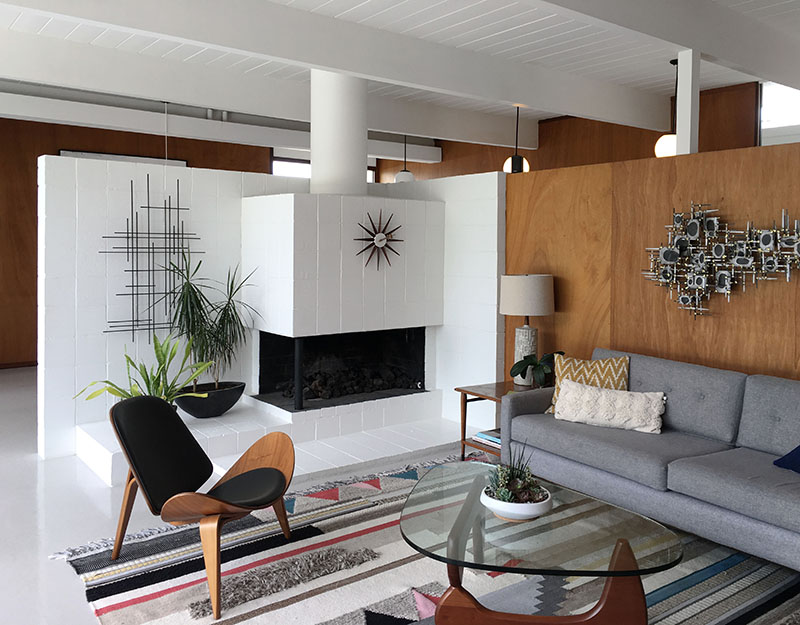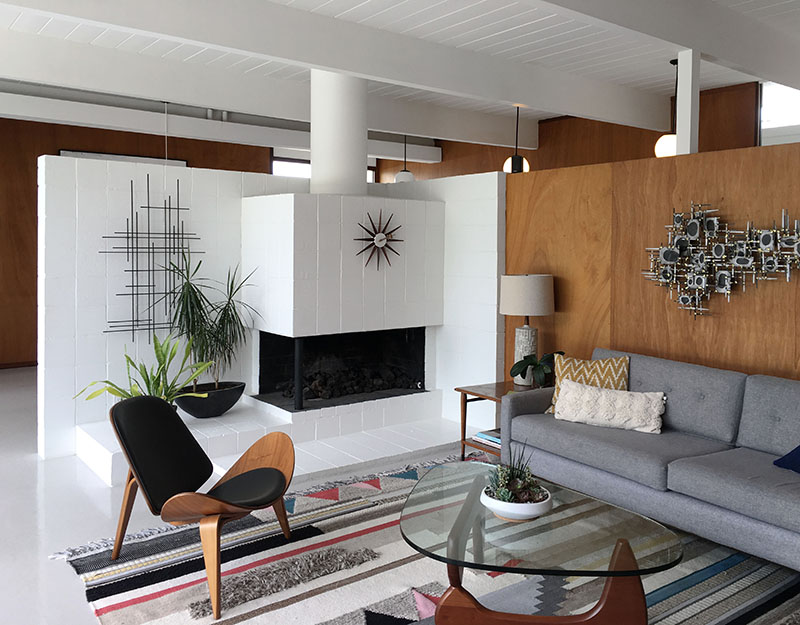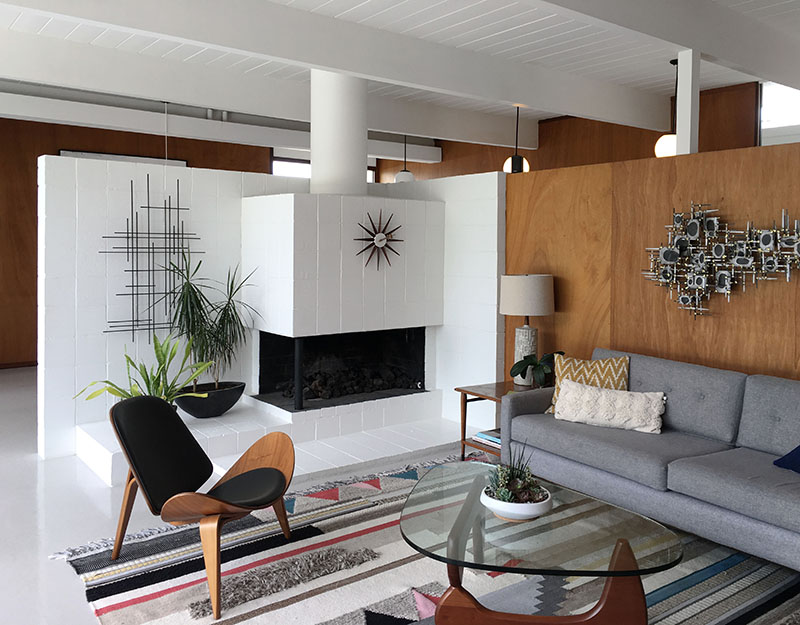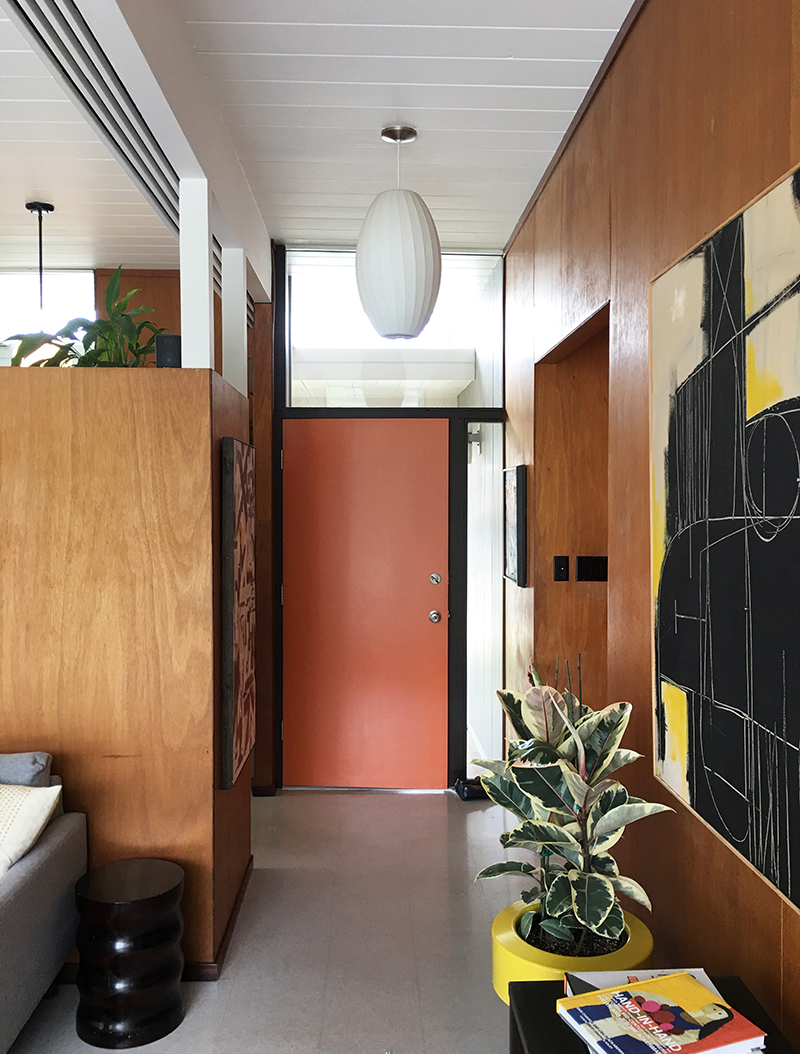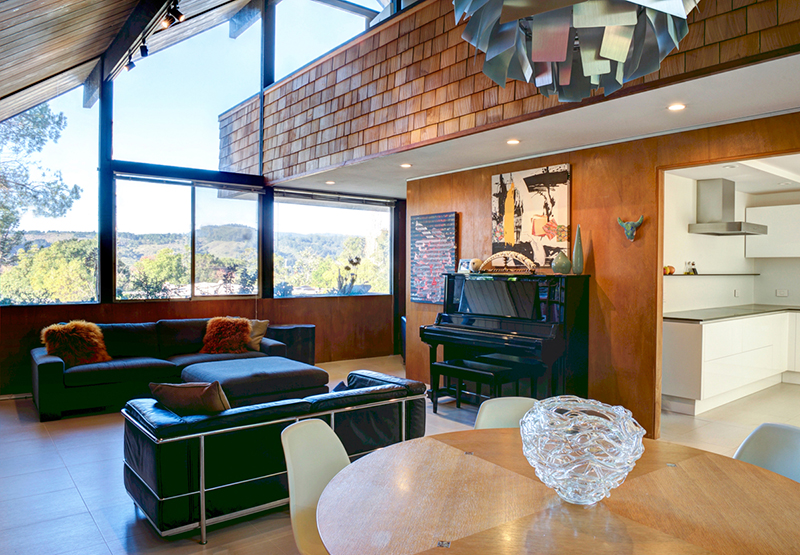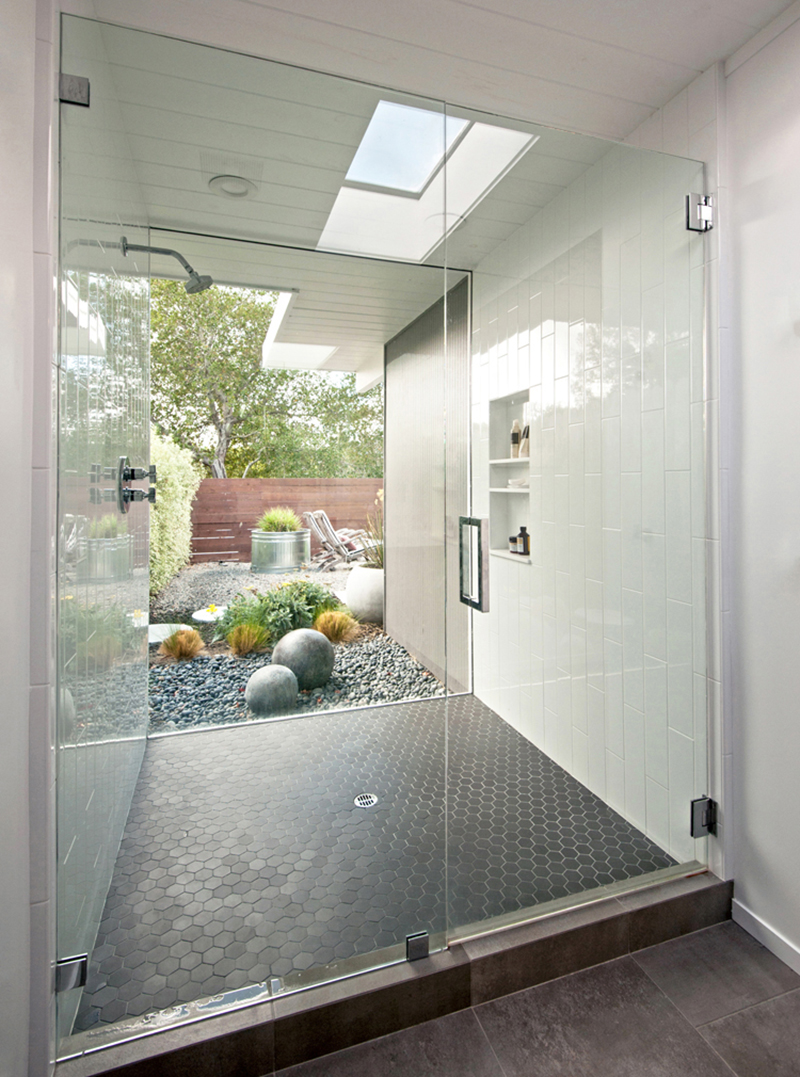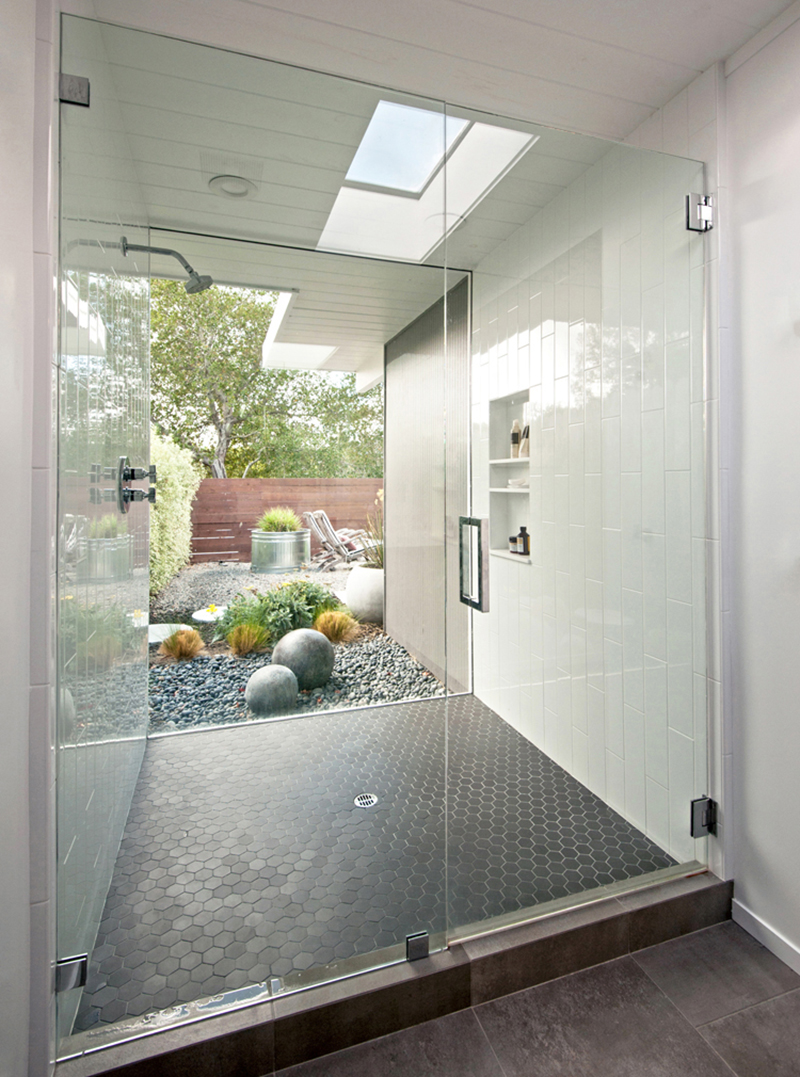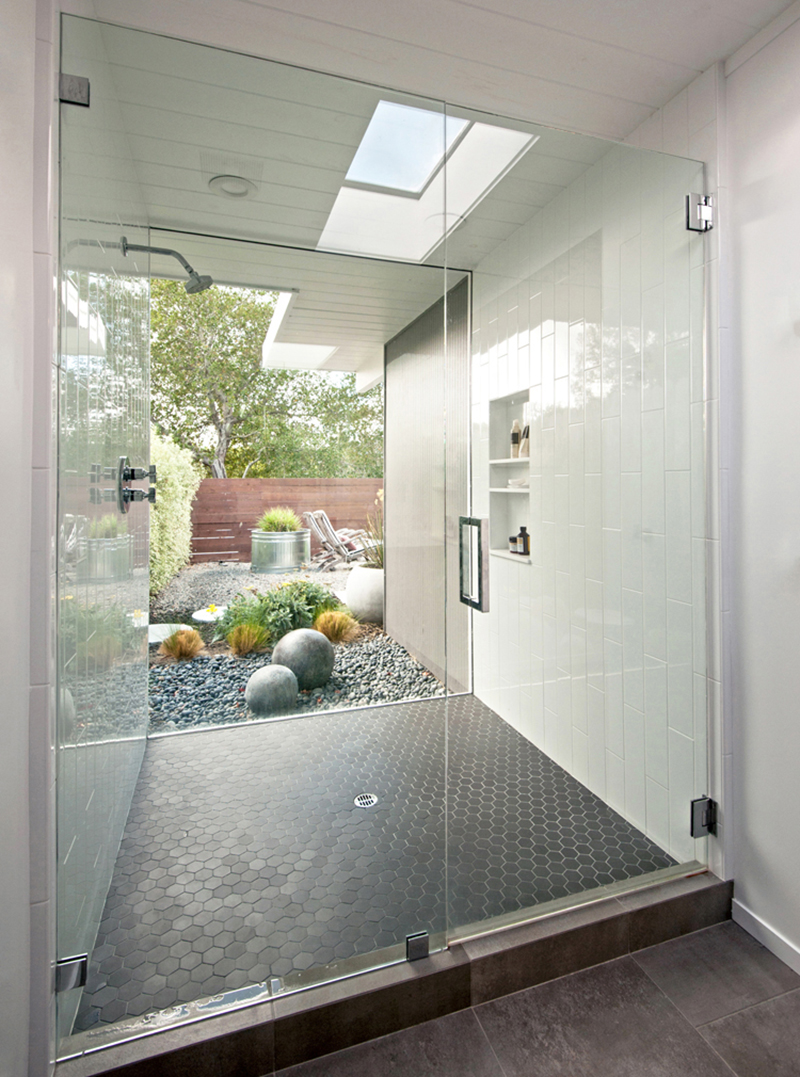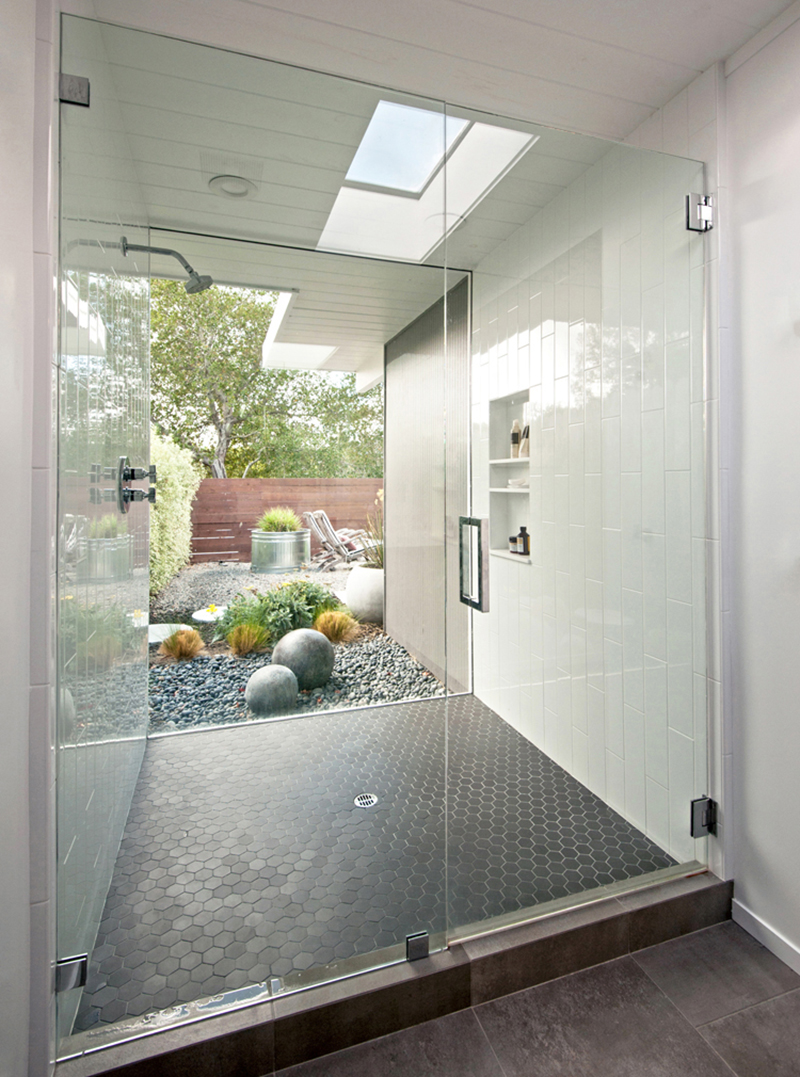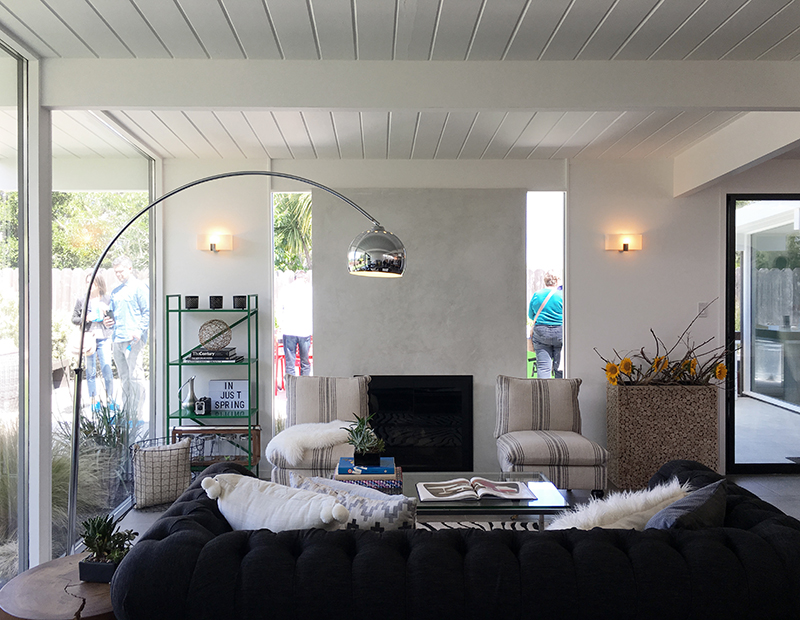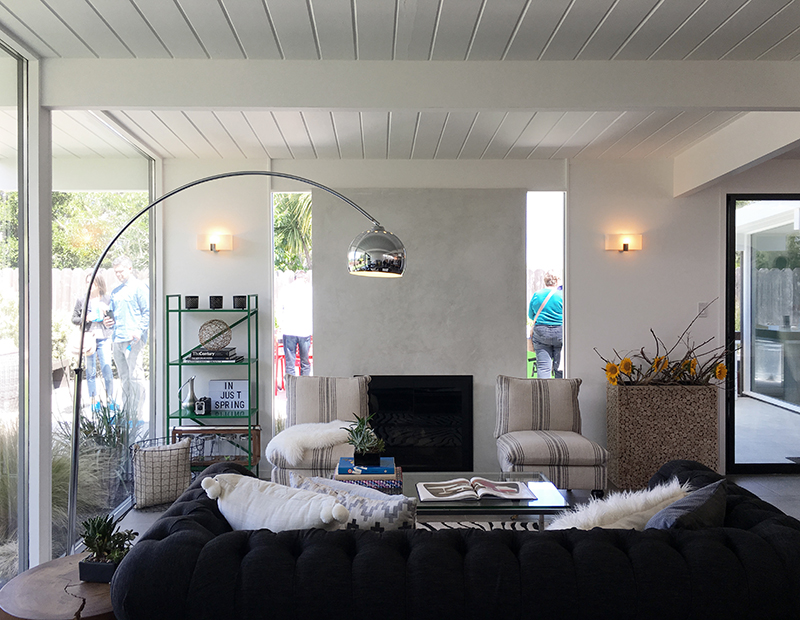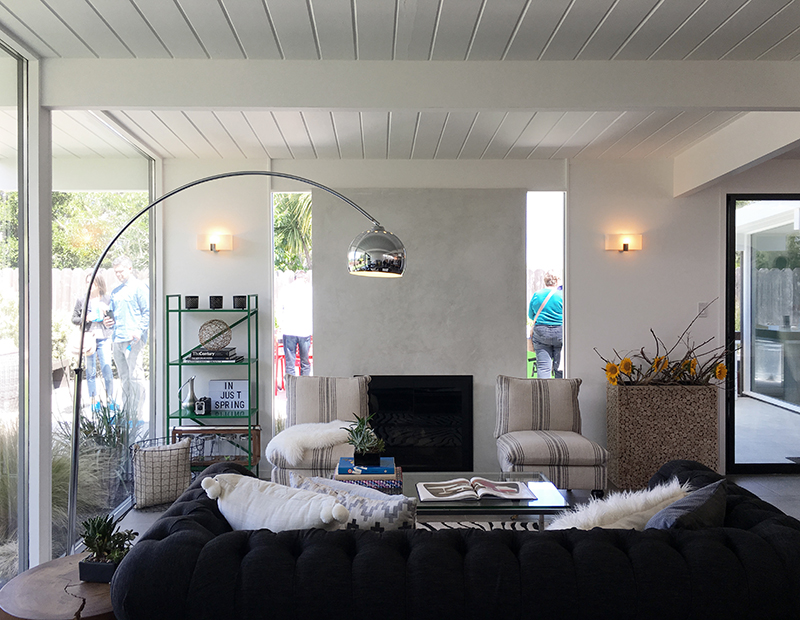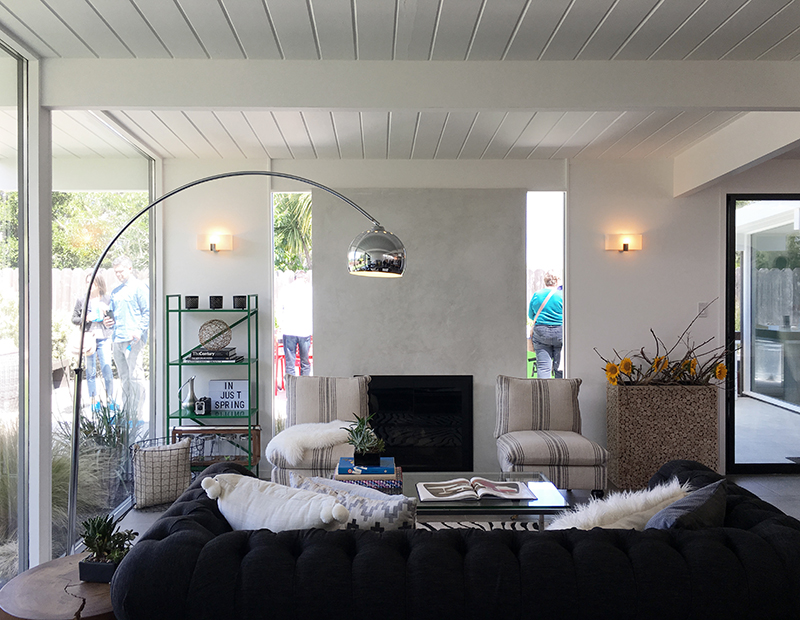 Save
Save
Save
Save
Save
Save
Save
Save
Save
Save
Save
Save
Save
Save
Save
Save
Save
Save
Save
Save
Save
Save
Save
Save
Save
Save
Save
Save
Save
Save
Save
Save
Save
Save
Save
Save
Save
Save
Save
Save
Save
Save
Save
Save
Save
Save
Save
Save
Save
Save
Save
Save
Save
Save
Save
Save
Save
Save
Save
Save
Save