Our house is an Eichler Home, designed by architect team A. Quincy Jones & Frederick Emmons. It's one of about 60 very similar homes, built around 1955, occupying portions of three parallel streets in Sacramento's South Land Park neighborhood.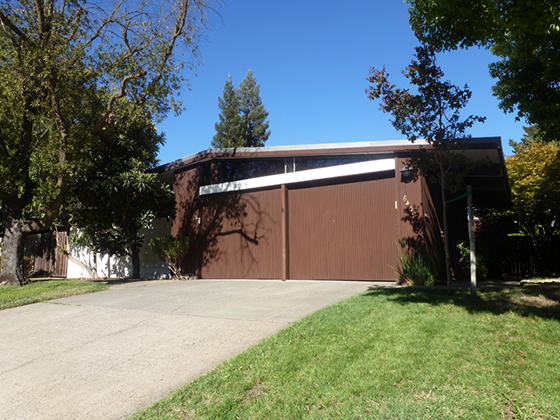 There are four floorplans shown in the original sales brochure (which I'll share here soon) and we've seen variations on all of these in the neighborhood. Ours is the JE-84 model, with 4 beds/2 baths and an all-purpose room.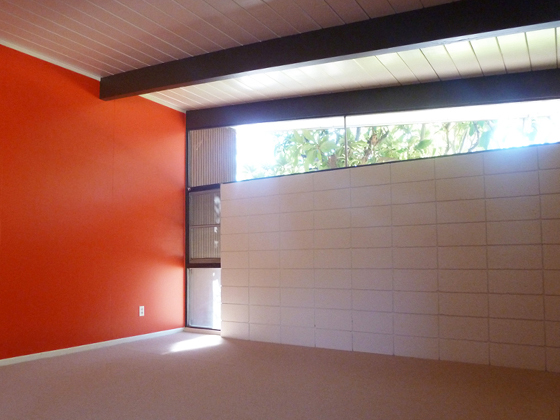 It's a relatively early example of an Eichler Home (they were built from about 1950-74) featuring some uncommon traits, including wide-groove siding, cinder-block front wall and fireplace, and a side entrance, flanked by Eames-esque panels.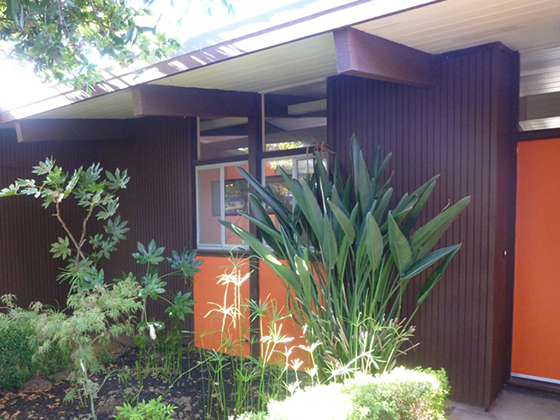 There are some Eichler staples too, like tongue and groove ceilings, walls of glass, and distinctive pendant globe lights; luckily almost all of ours are intact. In fact, the whole place is in mostly original condition, giving us a great starting point.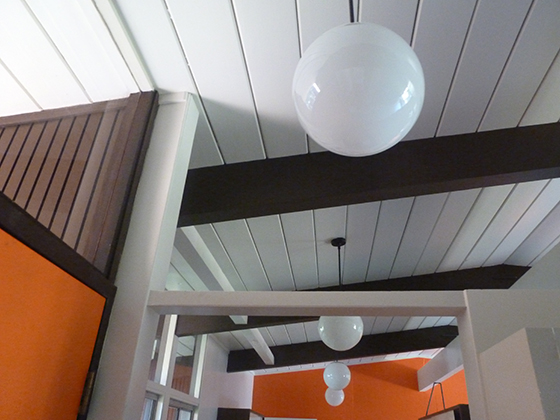 We keep pinching ourselves, and can't believe how lucky we are to own this house. We love it. We have a few essential repairs to make, then we'll get started on the interesting stuff. Feel free to skim-read, as I won't be able to resist posting every detail.
Save