Remember the stunning Roger Lee home we shared last June? If you liked that, you'll love this. Same leafy location, same architect, and same familiar features –post-and-beam construction, walls of glass, and killer mid-century modern details. Private from the street, and unassuming on entry…
…but once you're in, everything opens up. This 1958 custom-built home has 3 bedrooms and 2 bathrooms, over 1946 SqFt. Pretty much everything is original, including the owner –this is the first time the house has been offered for sale in its 59-year history.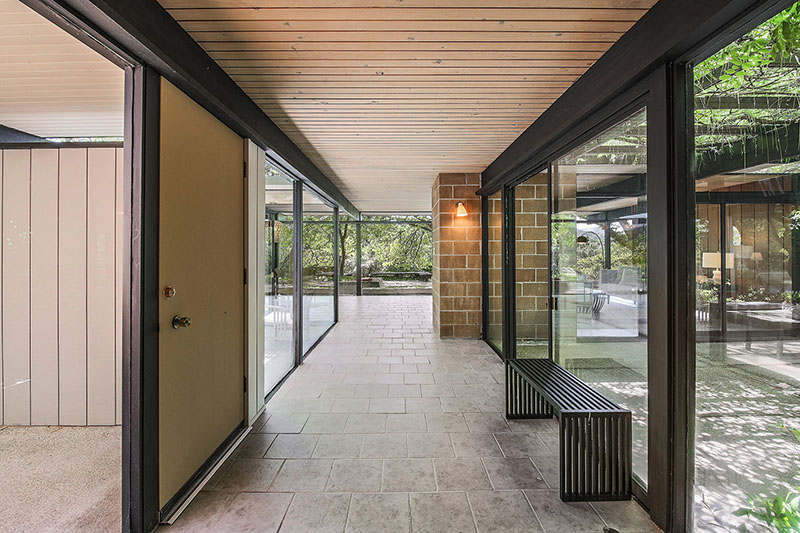 Here's the view opposite the front door –this courtyard runs between the living space (left) and bedroom wing (right). Landscape architect, Robert Cornwall, echoed the lines of the house, with Eichler-esque wood-trimmed aggregate slabs, planter cutouts, and low-profile benches.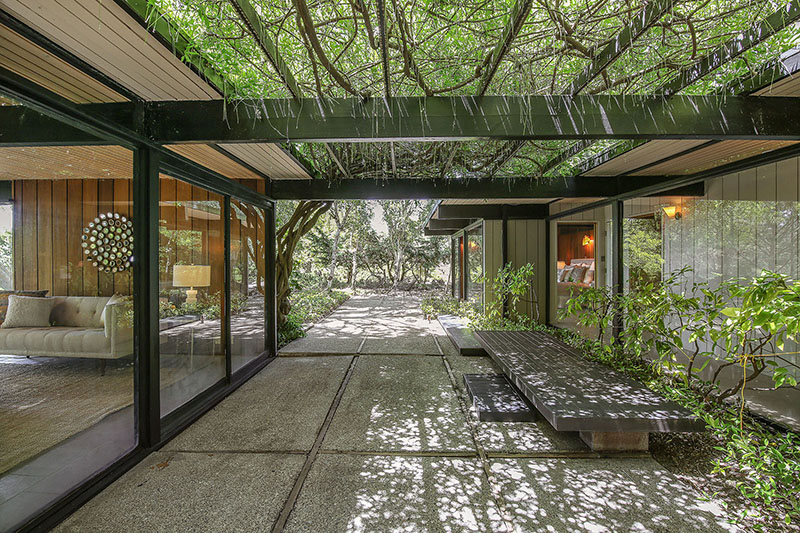 Roger Lee's design is expansive, and filled with light. People often reference the indoor-outdoor connection in modernist architecture, but it's rarely this fitting. Every room is walled with glass, with its own patio or courtyard. There's even a true atrium, with glass on all four sides.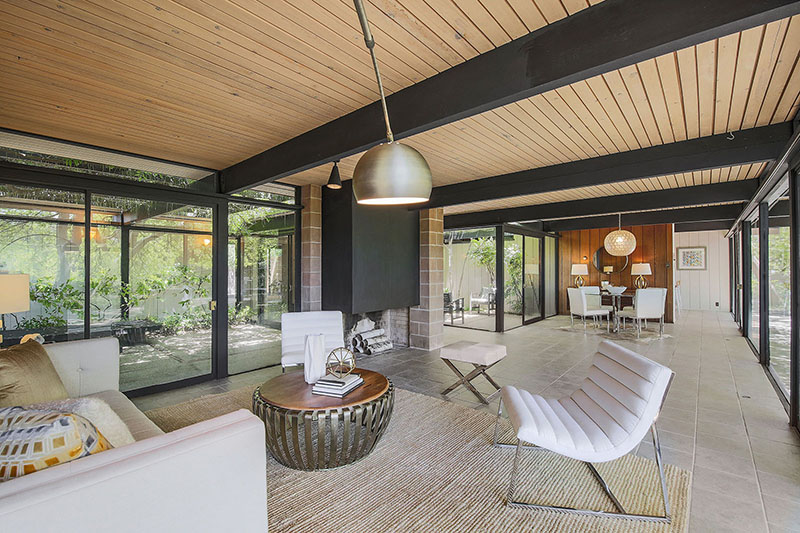 It's tricky to distinguish where indoor stops and outdoor begins. Love this vast wall of glass, spanning the entire living space, with clerestories in-between beams. The ceilings are unpainted pickle-wash, with contrasting dark painted beams and trim.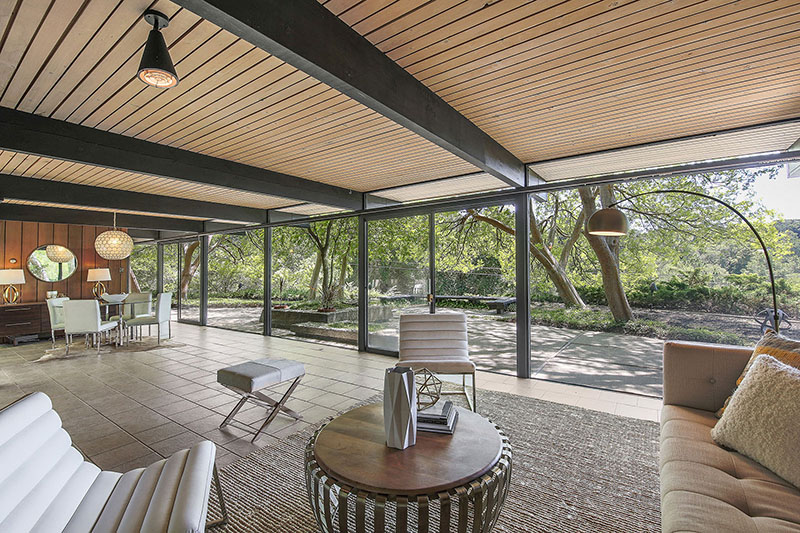 The flooring isn't original, but fits –the original terazzo was replaced during a radiant heat repair. The kitchen is modest, but more than adequate –connected to the main living space, with an adjacent laundry room, and its own wall of glass/slider access.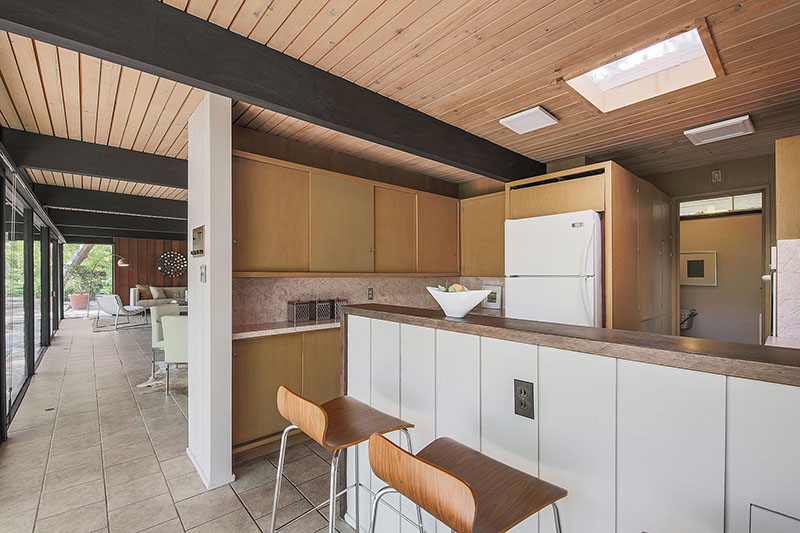 All three bedrooms are impressive, with (you guessed it) walls of glass. The master also has an attached den, divided by a retractable accordion door –innovative and completely original. Love the exposed brickwork here, plus the clerestory, above.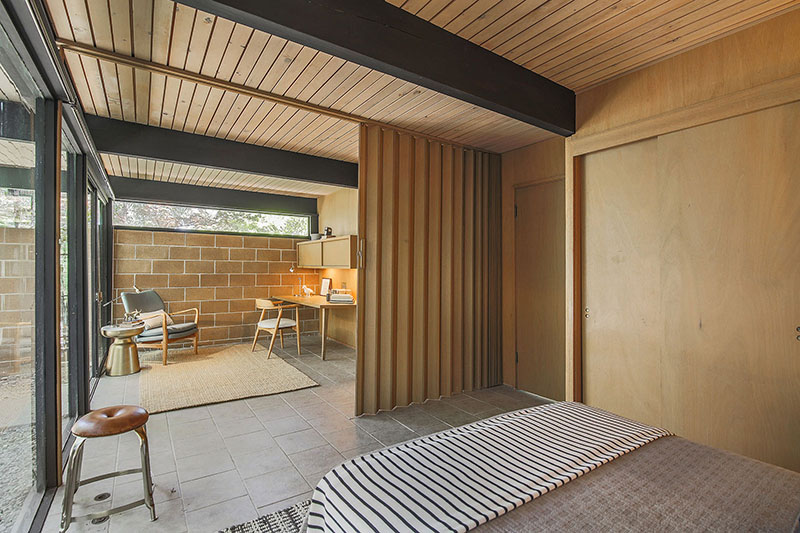 In the master bathroom, counters, sink/faucet, cabinets, and wood paneling are all intact. This home is a true time capsule, and a purist's dream –we do hope the eventual buyer appreciates what they have, and continues to preserve it.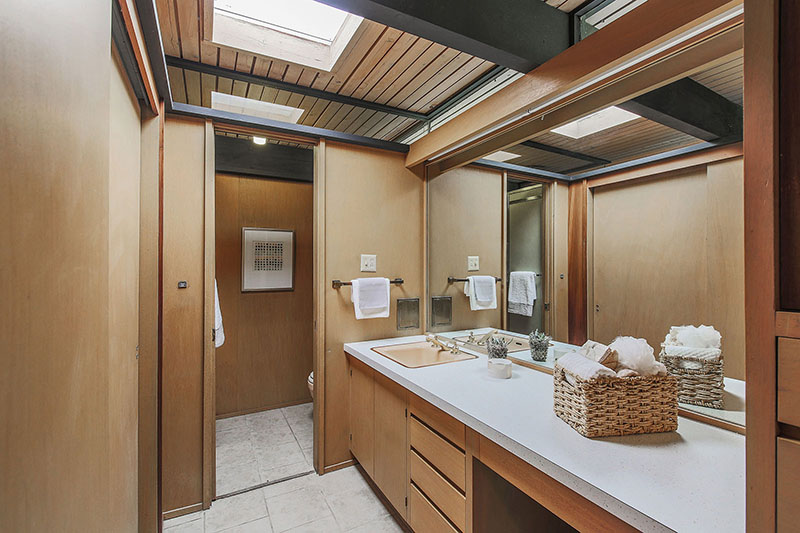 But as beautiful as this home is, perhaps most impressive is its relationship to the outdoors. The lot helps –a sizeable 1.3 acres, in beautiful Orinda, California. All photos courtesy Open Homes Photography, who also shot this video –giving a good feel for the exterior and location.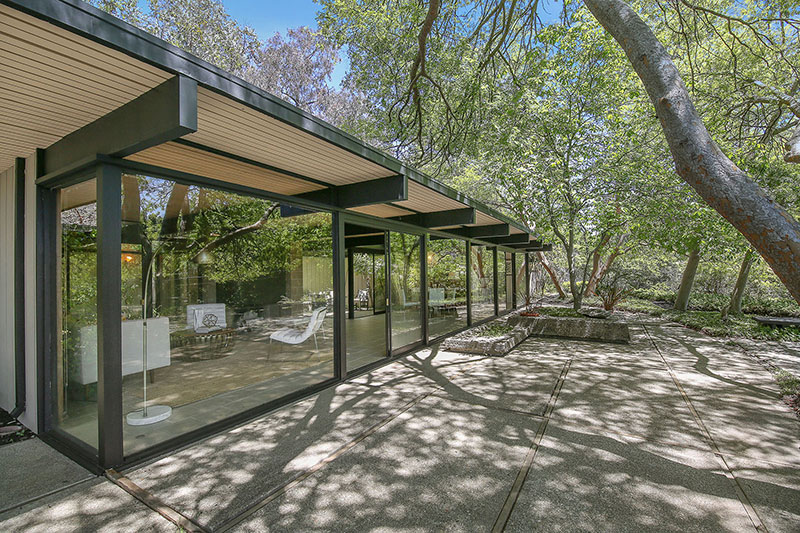 This home is offered at $1.3M, by Karen Lum of Coldwell Banker. Read/see more on the listing, and dedicated site. The open house already happened at the weekend, and offers are due on Wednesday –if you think this might be the home for you, you'll have to be quick.
Save
Save
Save
Save
Save
Save
Save
Save