Remember our UK trip? While we were back, we aimed to bolster our (previously pathetic) vinyl collection. Thanks to attic raids, charity shop (AKA thrift store) steals, and friend/family donations, we succeeded –enough to warrant a very heavy suitcase full of vinyl. Here's a strategically-staged selection…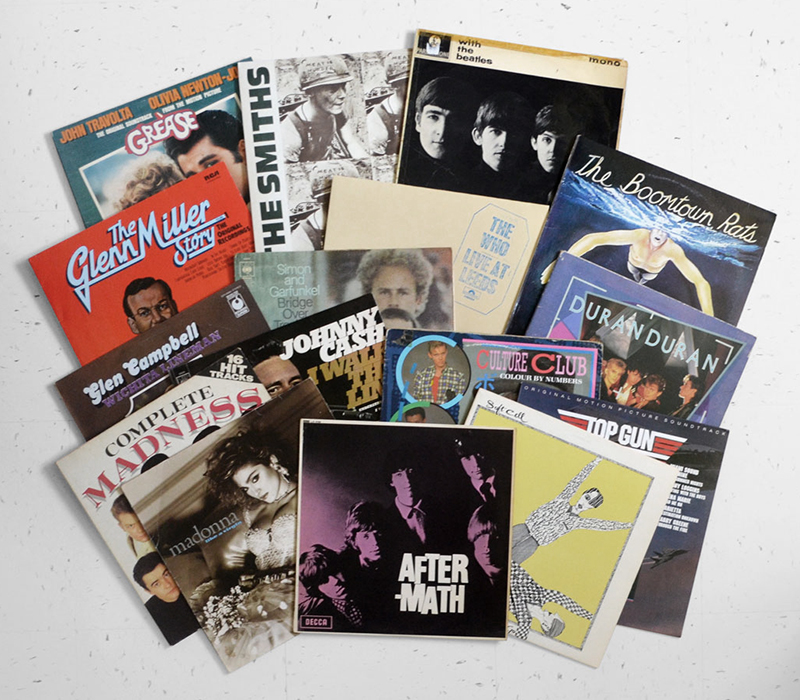 We now have an eclectic mix of eighty-something LP's –before judging our taste, understand that many of these cost less than a dollar! The bulk was destined for our re-purposed 'flying coffin' storage cabinet (more on that later) but we had grander plans for a lucky few, courtesy of ultraLEDGE…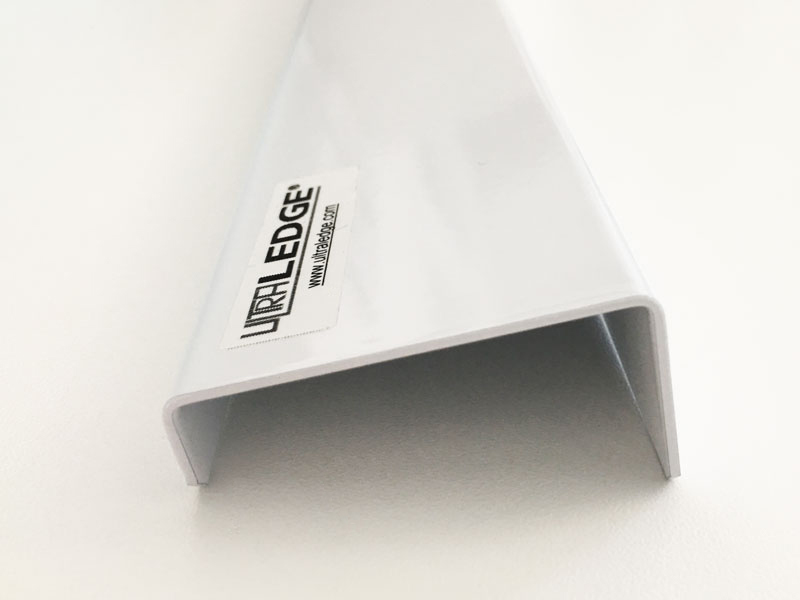 These guys make elegant but robust ledges in various colors/sizes. We already used a few of the stainless steel version in our kitchen, most notably for this Pantone mug display –we're super-happy with those, so we opted for a similar install in our music room…substituting mugs for records, clearly.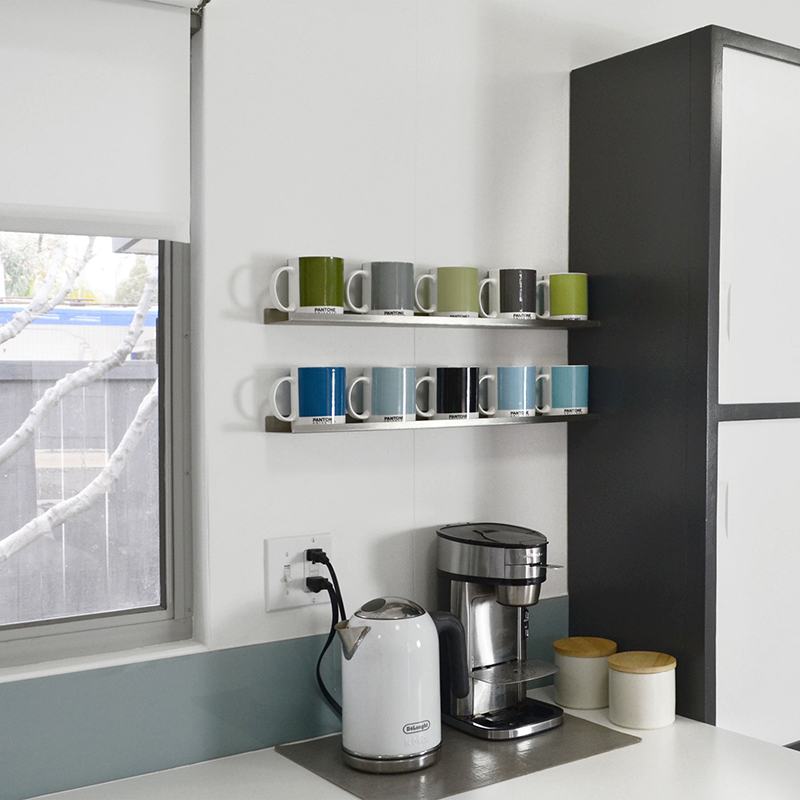 Here's the install spot, above the cabinet –we figured on hanging artwork, but displaying vinyl makes way more sense, especially with easy turntable access. We picked two six-foot white ledges, so they should disappear against this blank wall, letting album artwork shine through.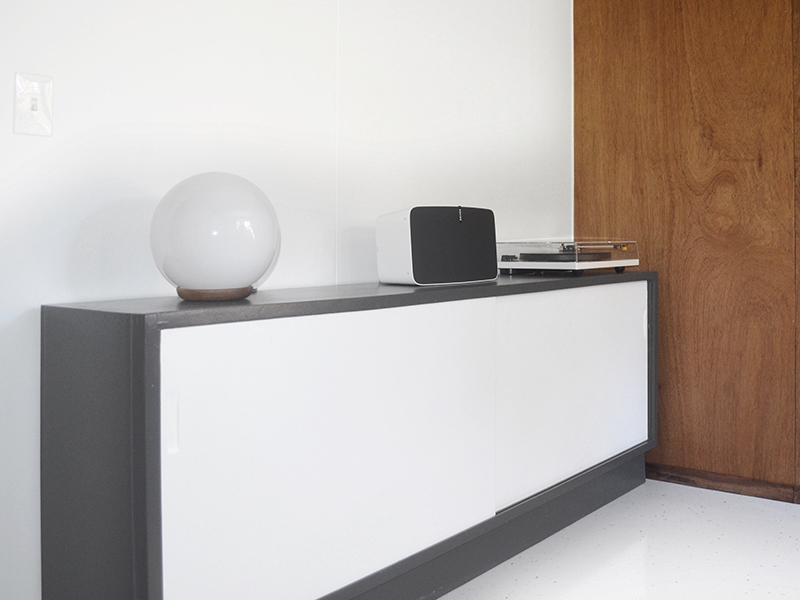 First, we had a to drill some holes, to match stud placement –there will only be five records per ledge, and they aren't heavy, but we want to ensure they stay put. We drilled two extra holes per ledge, and also screwed through the existing center hole.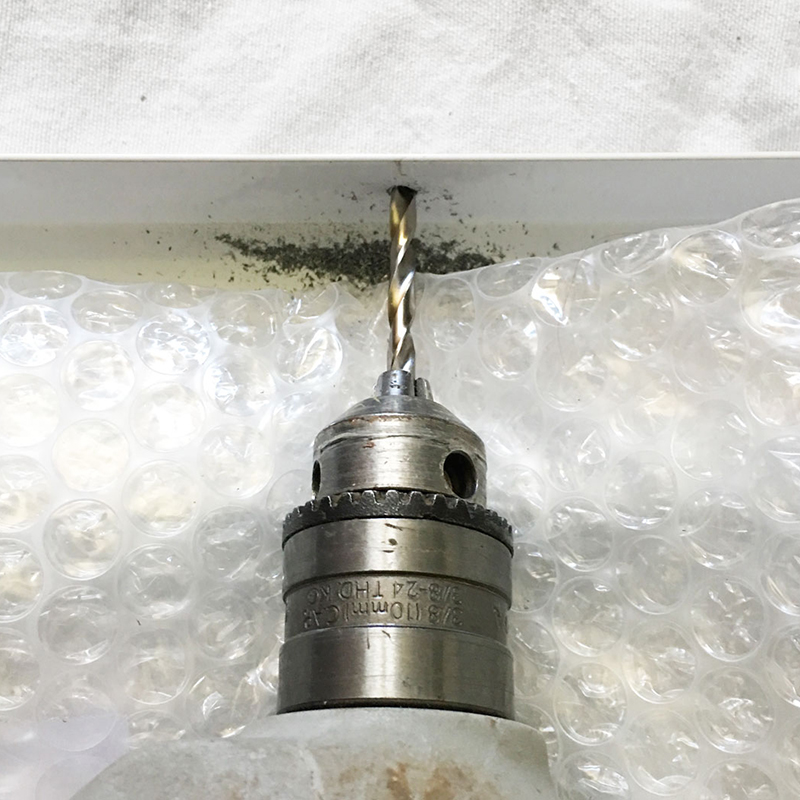 We slightly right-aligned the two ledges, to fully clear the light switch. We positioned the first about 22 inches above the cabinet, and the second 14 inches higher –this looks 'right' and allows easy access to LPs. That was the difficult bit done…and it was anything but difficult.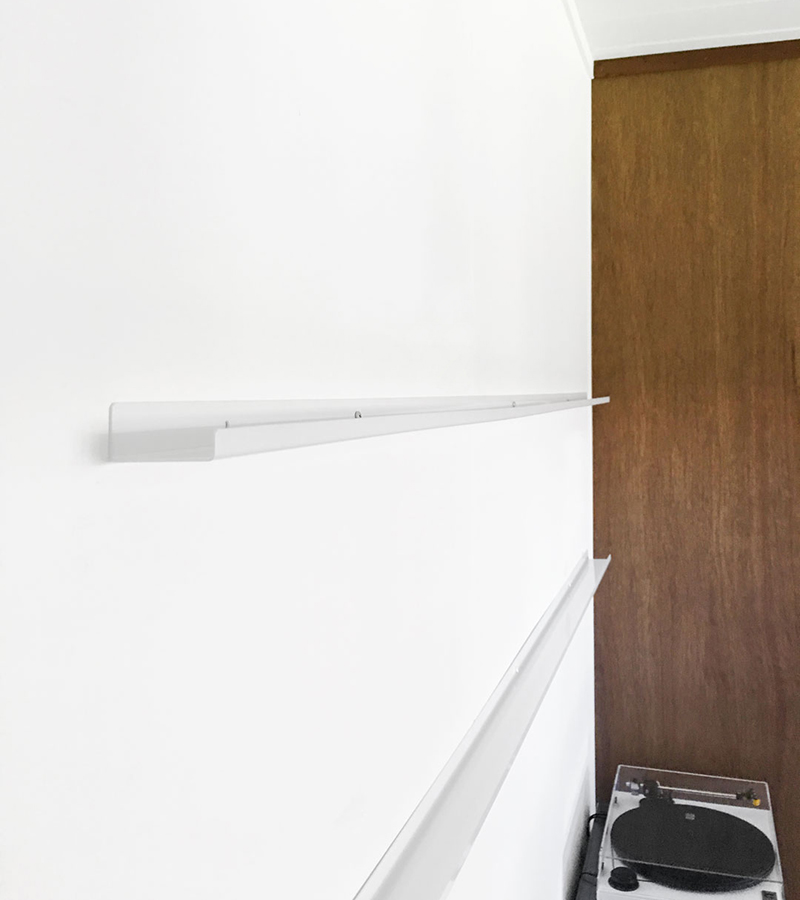 I placed a record on one ledge, and it didn't fall down –success!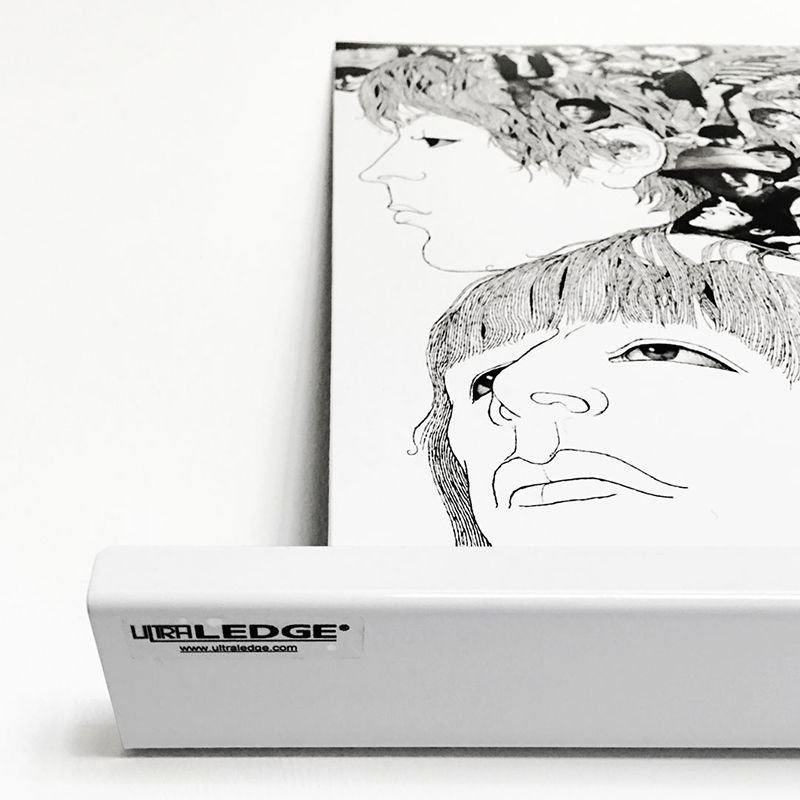 Now, the fun bit –arranging vinyl. I picked a mix of favorites, with equal representation for Karen and me. This will be an ongoing process, with records rotating (no pun intended) over time. We love how it acts like artwork, providing color and visual interest, yet is easily changed when we feel like it.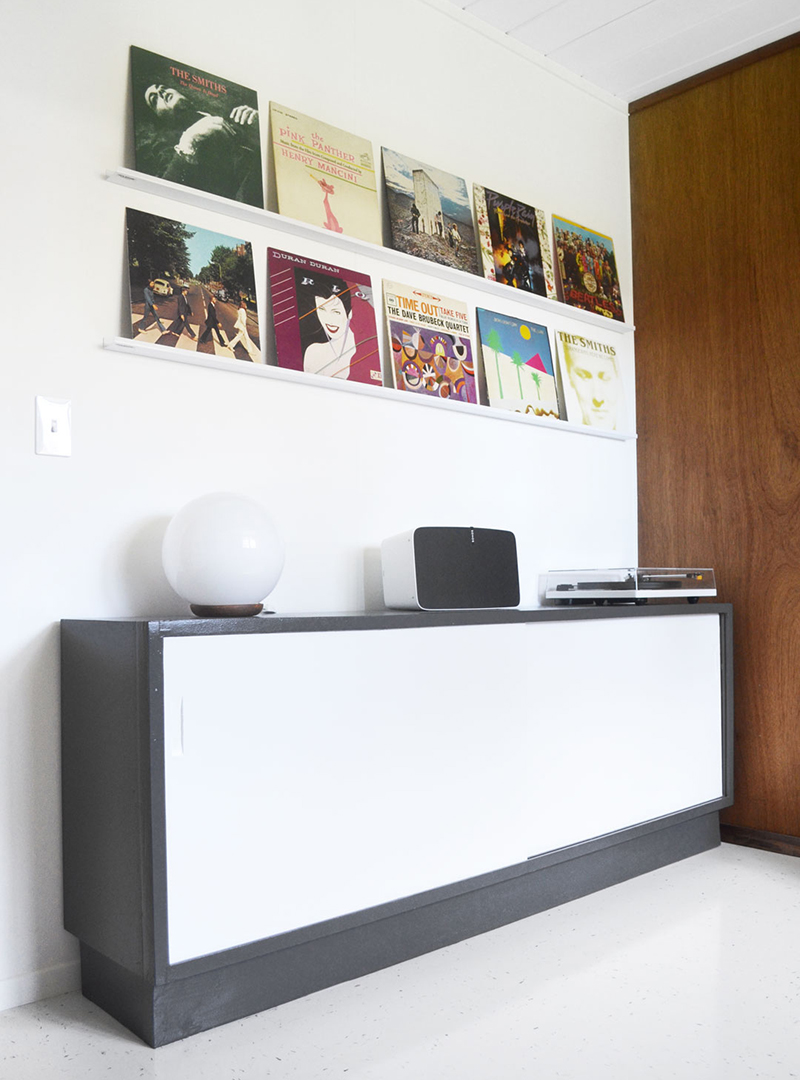 Down below, we added vertical supports inside the cabinet, using dowel screws.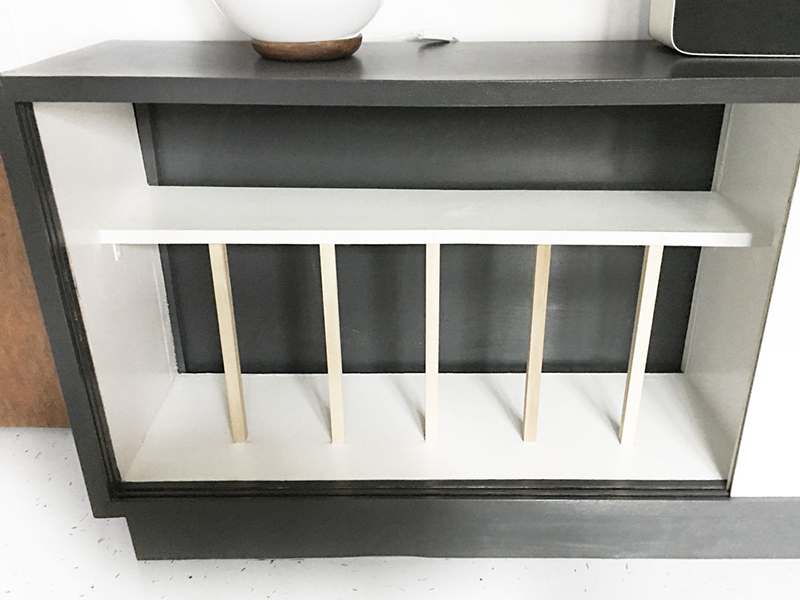 This disperses weight load, and makes it far easier to thumb-through records.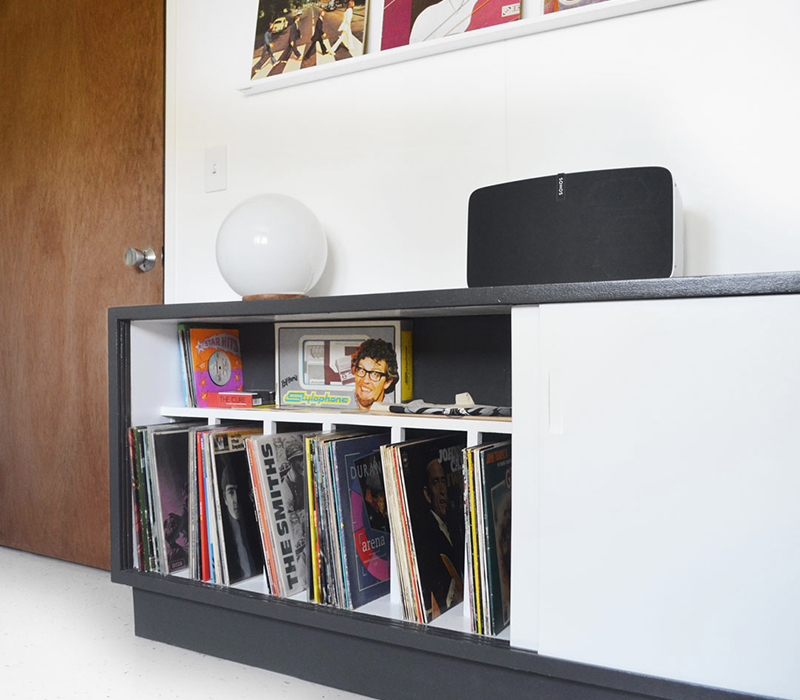 Another bonus –the vinyl display makes an inspiring drumming backdrop…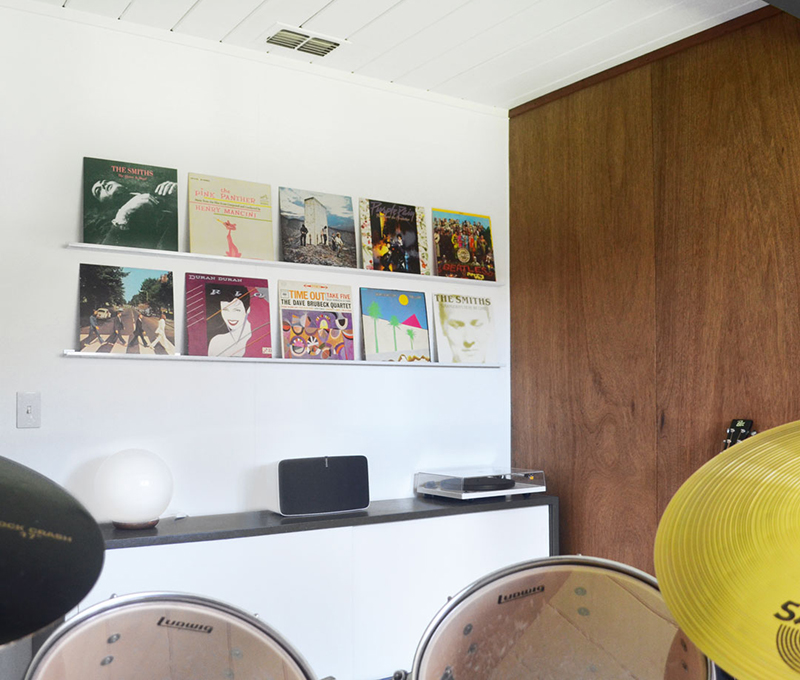 Visitors seem to like it too –plenty of opportunity to gauge reaction, as most gatherings end up here. Ironic, as it's pretty much the smallest room in our house…but it is now the funnest (if that's even a word).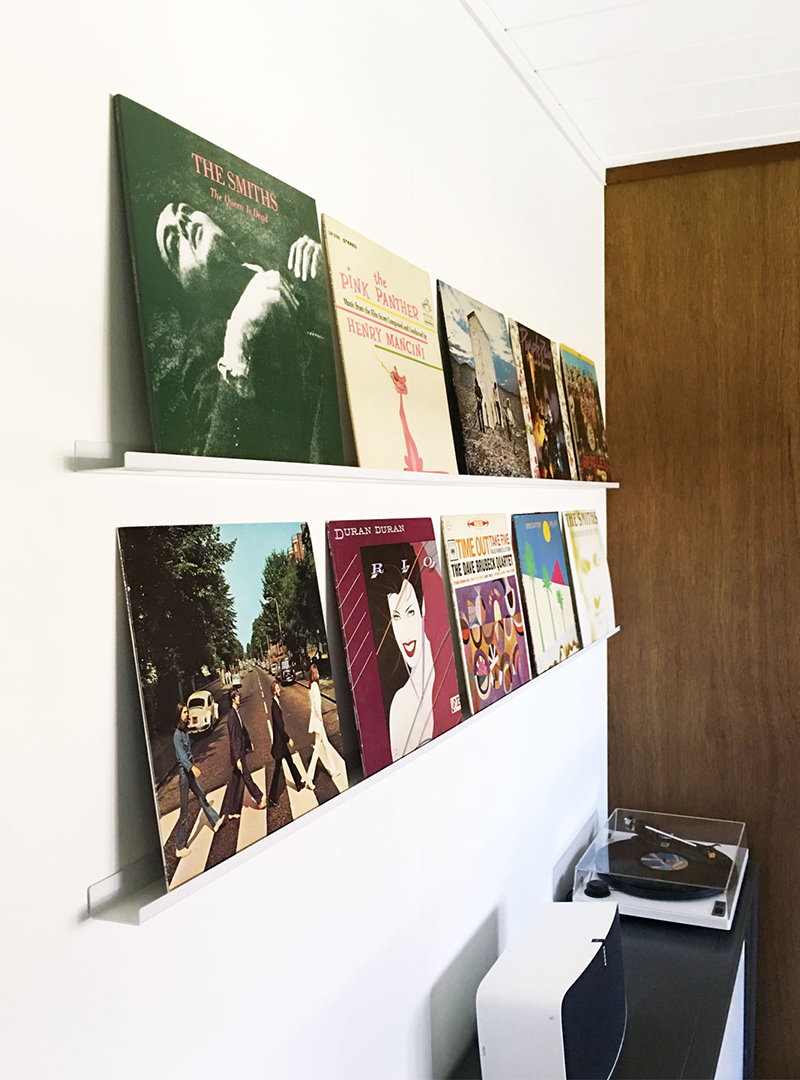 We love the new addition. A simple change, but with so much visual impact. ultraLEDGE also makes black, red, stainless steel, and copper ledges, in a range of sizes. We're working on multiple posts right now, so check back soon. In the meantime, follow what we're up to on Instagram and Facebook.
Save
Save
Save
Save
Save
Save
Save
Save
Save
Save
Save
Save
Save
Save
Save
Save
Save
Save
Save
Save
Save
Save