Before setting foot in an Eichler, we offered on multiple Rummer Homes, in and around Portland, Oregon. 'Rummers' look like Eichlers, with spookily similar floorplans and elevations. But while you can question builder Robert Rummer's ethics, you can't deny the beauty of his legacy. Presenting 'Exhibit A'…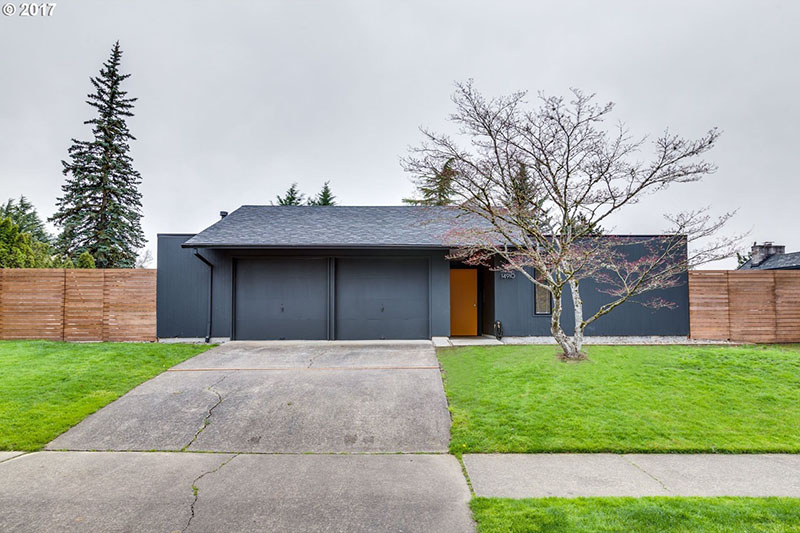 This 1969 parallel gable/atrium model has 4/2, over 2243 SqFt, on almost a quarter-acre, in Oak Hills –we've walked this neighborhood, and it's close to suburban perfection. In 2013, it became the first Oregon MCM 'hood to be added to the National Register of Historic Places. Anyway, let's get inside…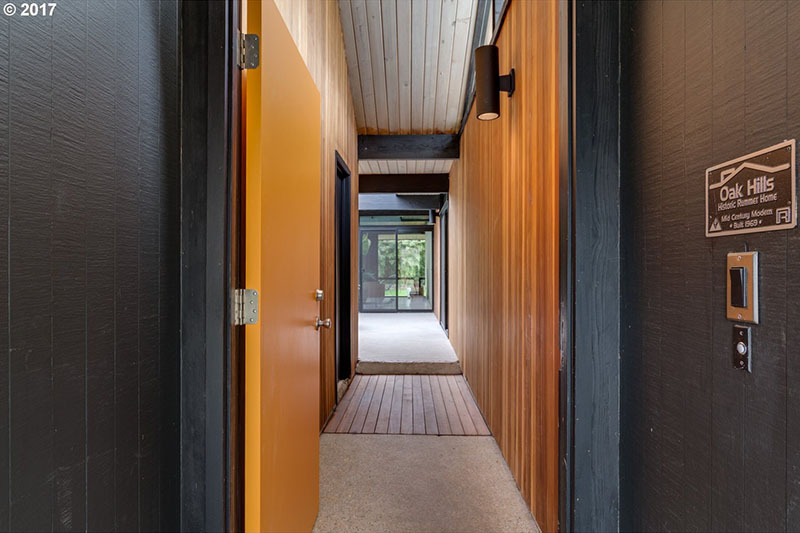 That plaque was designed back in 2011, available to Rummer owners, wishing to evidence their home's provenance. Nice touch. Entry via a short corridor, opening to an expansive atrium –a familiar sight to Eichler fans. Loving this dark and moody palette, with a dash of orange.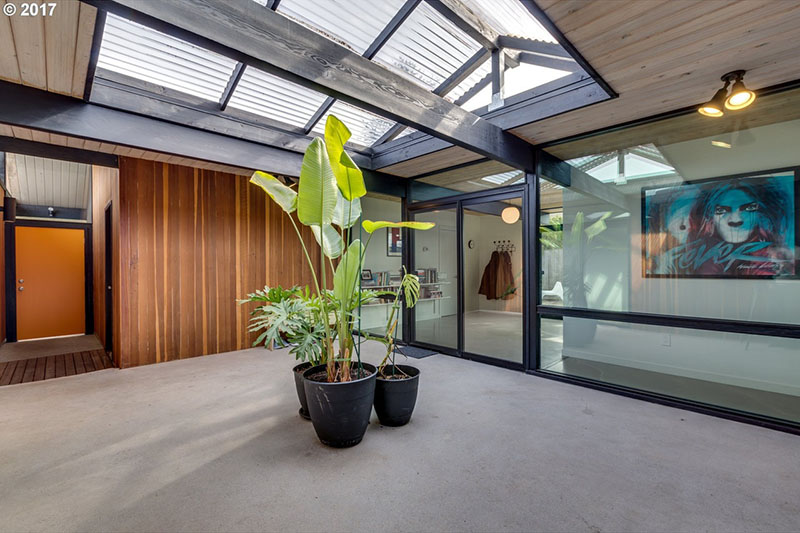 Thanks to the rain, most Rummer atriums get enclosed. This one still has an outdoor feel, so no real detriment to the architecture. Could definitely use some outdoor furniture, to keep those plants company. Slider access to the kitchen/family room (left) living room (center) and bedroom wing (right).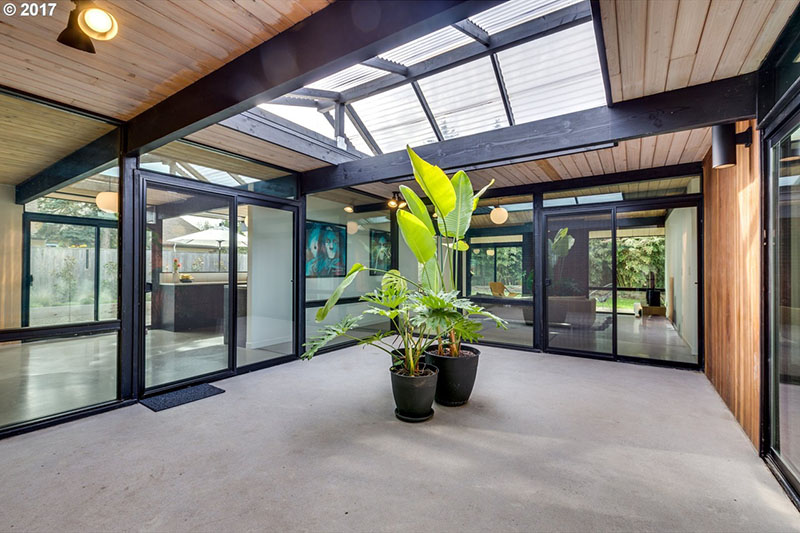 Living room, looking back to the atrium, and high gable clerestories. Great volume. Original unpainted ceilings contrast with dark beams and trim. Concrete floors throughout the living space, with sectioned slabs flanking the atrium, to define the original loggia.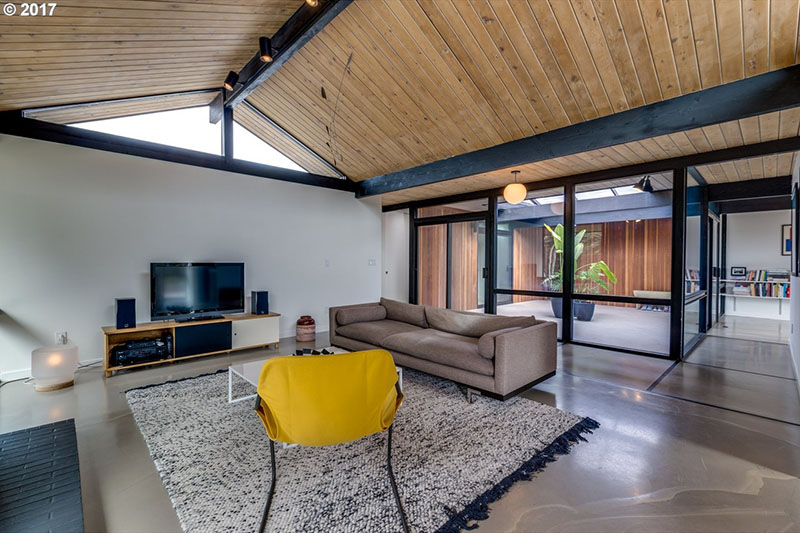 Here's the opposing view. Shame the fireplace is painted, but we like the bold choice, to match the dark accents and add to the drama. A solitary globe in the foreground, and nice-looking track lighting (there, I said it) along the central beam. Some great design choices in this home.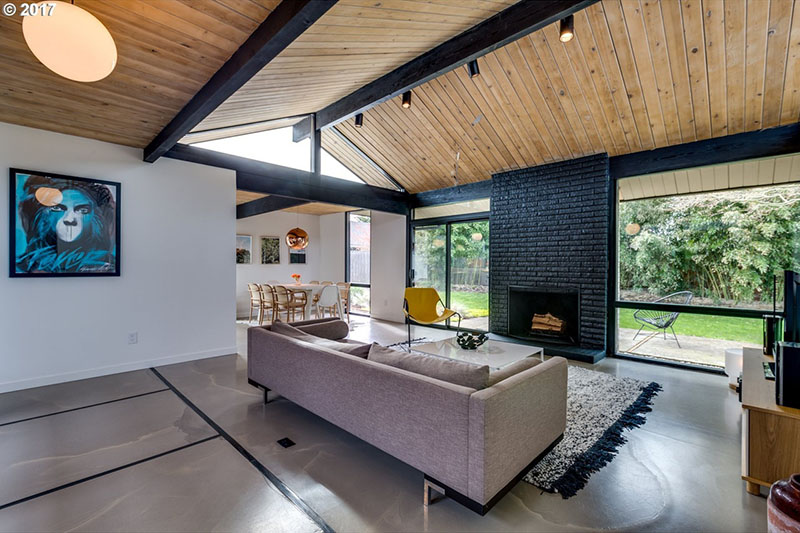 An adjacent dining area also connects to the kitchen/family room.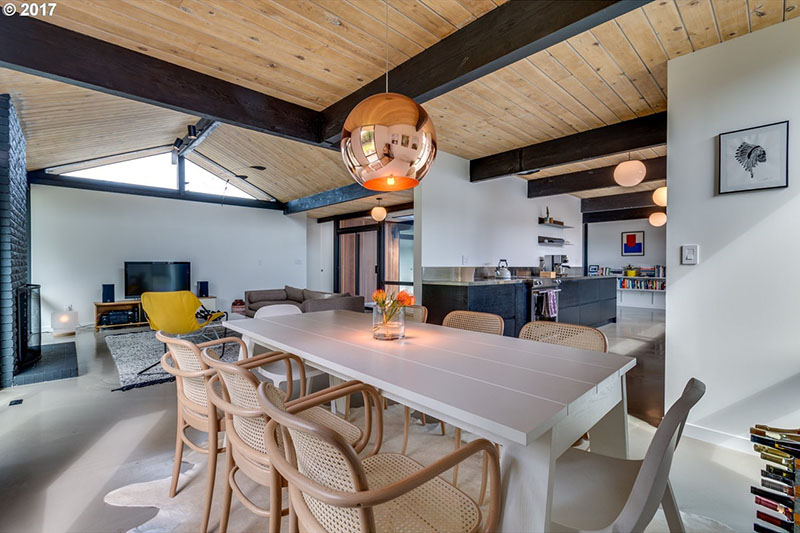 The sophisticated palette extends into the kitchen, with striking dark cabinets, and clean white counters. Love the large windows to the left. A few more original globe lights in here too.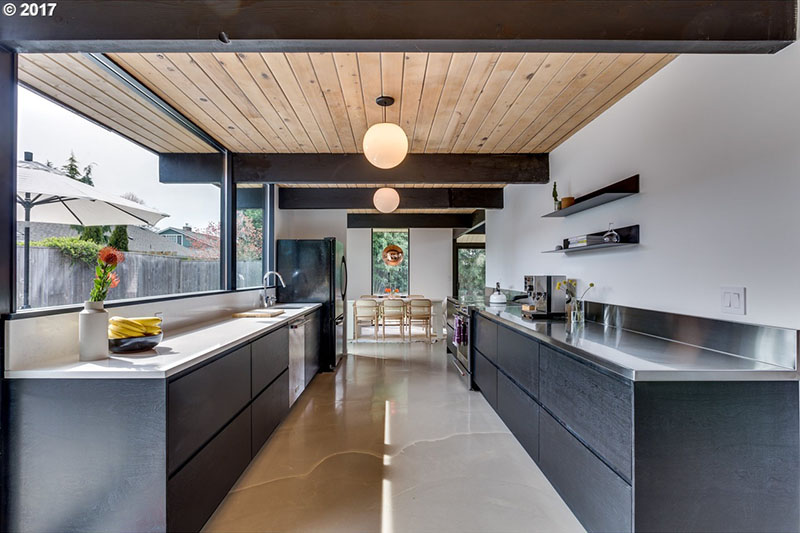 This shot from the family room, bringing us full-circle, back to the atrium.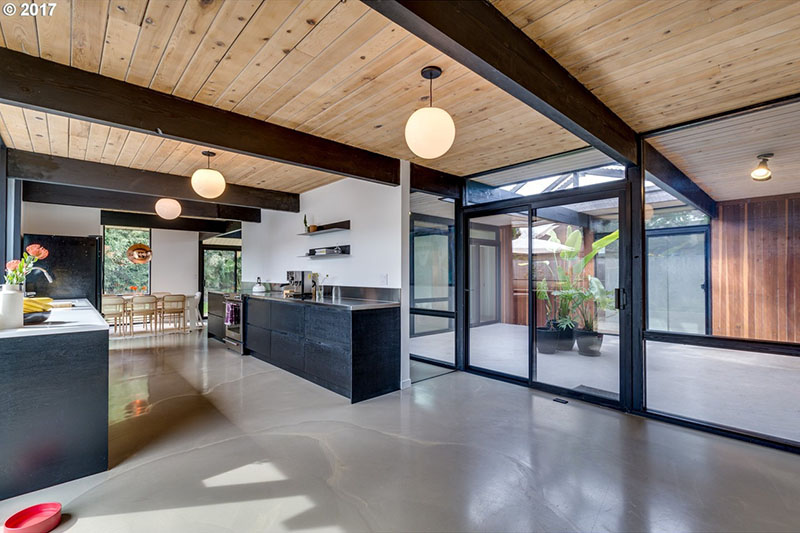 The master is the largest of four bedrooms, with slider yard access.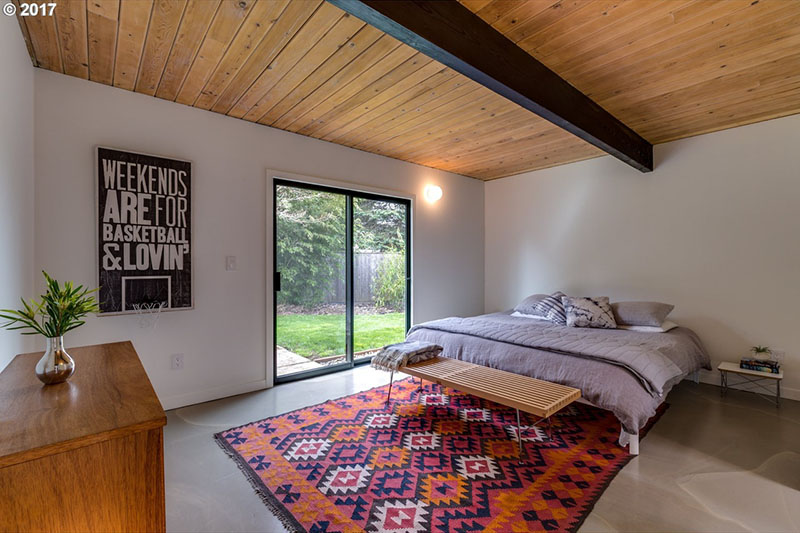 There's also an adjacent walk-in closet and bathroom…but this isn't it. This the guest bath, tastefully redone, also with sliders, plus a cute clerestory window.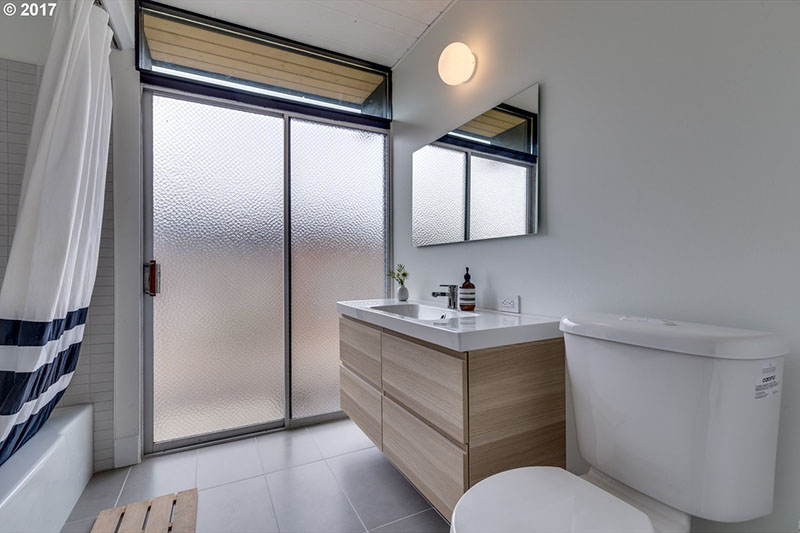 While researching this home, I recalled speaking to the current owner, back in 2013 –we wrote to 100+ Rummer homeowners, to ask if they'd consider selling. At the time, listings were scarce, as people recovered from the housing market crash. We spoke with many owners, actually. No sale resulted, but we got close, and made a few friends alomng the way.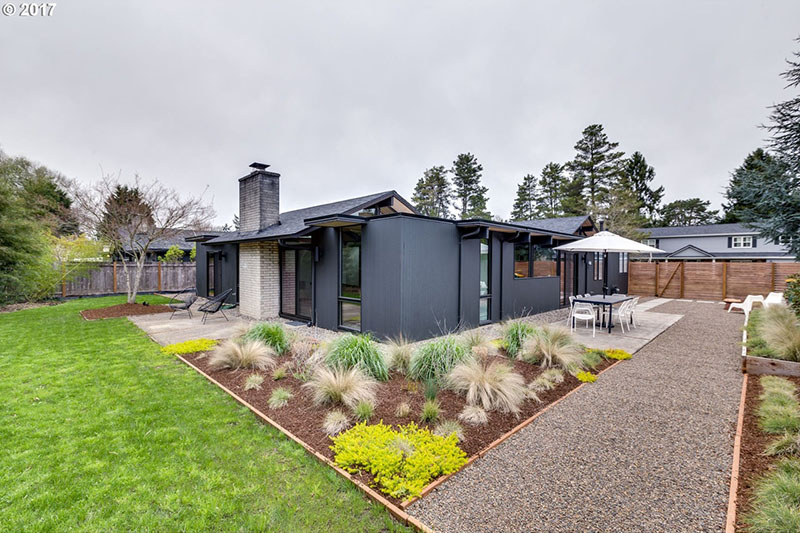 Speaking of friends, this one is listed by Marisa Swenson, of Modern Homes Portland –our realtor during our Portland search. Check out more pics, plus an awesome 3D tour, at the dedicated property site. Priced at $675K, this is sure to go quickly, and over asking. Open houses were last weekend, so we're expecting this to go pending soon.
Save
Save
Save
Save
Save
Save
Save
Save