Since buying our Eichler, we've restored three walls of (previously painted) wood paneling –two in our living area (below) and one in our master. None are perfect, but we're proud of rescuing them, while proving paint doesn't equal death for this Eichler staple. We just completed another wall, in our (soon to be) music room. People often ask about our process, so we figured this was a good opportunity to share.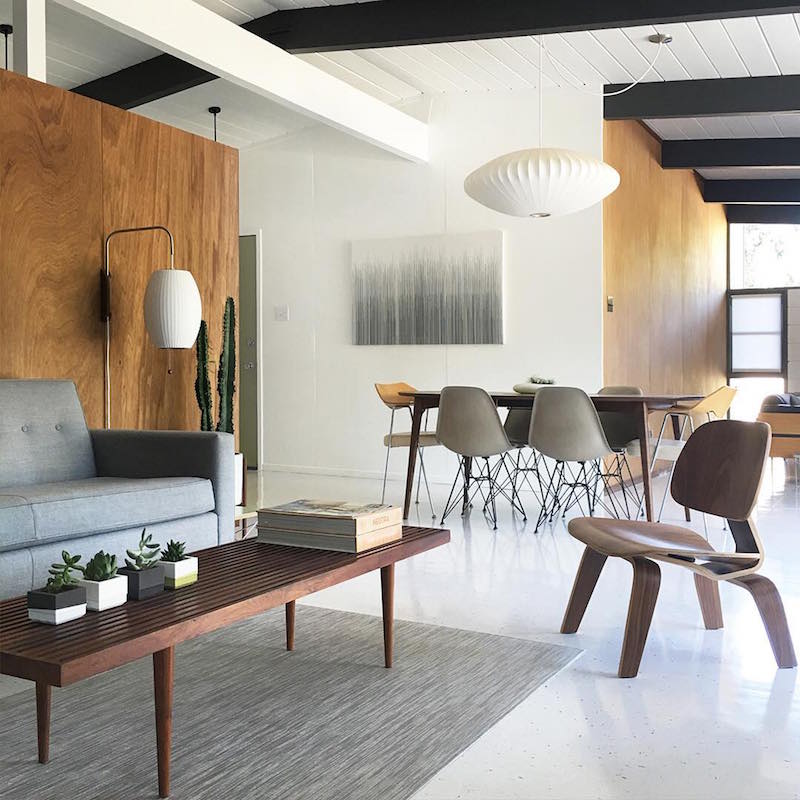 We were further motivated by a recent article in CA Modern, suggesting paneling is losing its appeal –we wouldn't want wood on every wall, but believe it's a defining Eichler characteristic. The article also quotes a local builder, as saying "You can't sand it down. The veneer is extremely thin." –we disagree. And while it can never be 100% perfect again, we think it can, and should, be saved.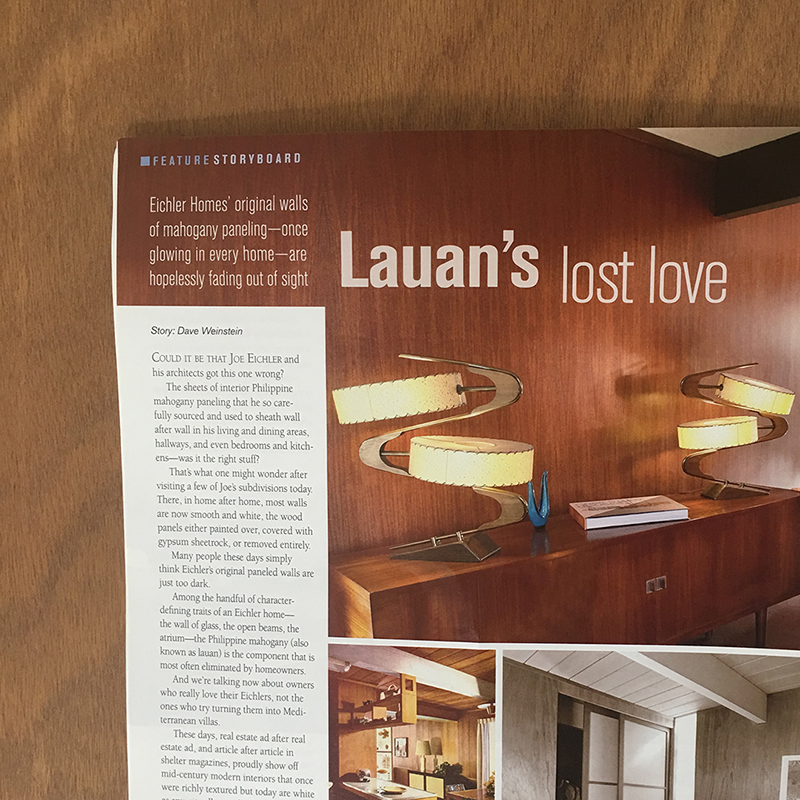 Here's our latest rescue mission. Paneling can be stripped in situ, but it's way more difficult to get good results. So, off it comes. First, we removed the top trim and baseboard, using a wallpaper scraper –tapping with a hammer, to get in behind, then levering it off.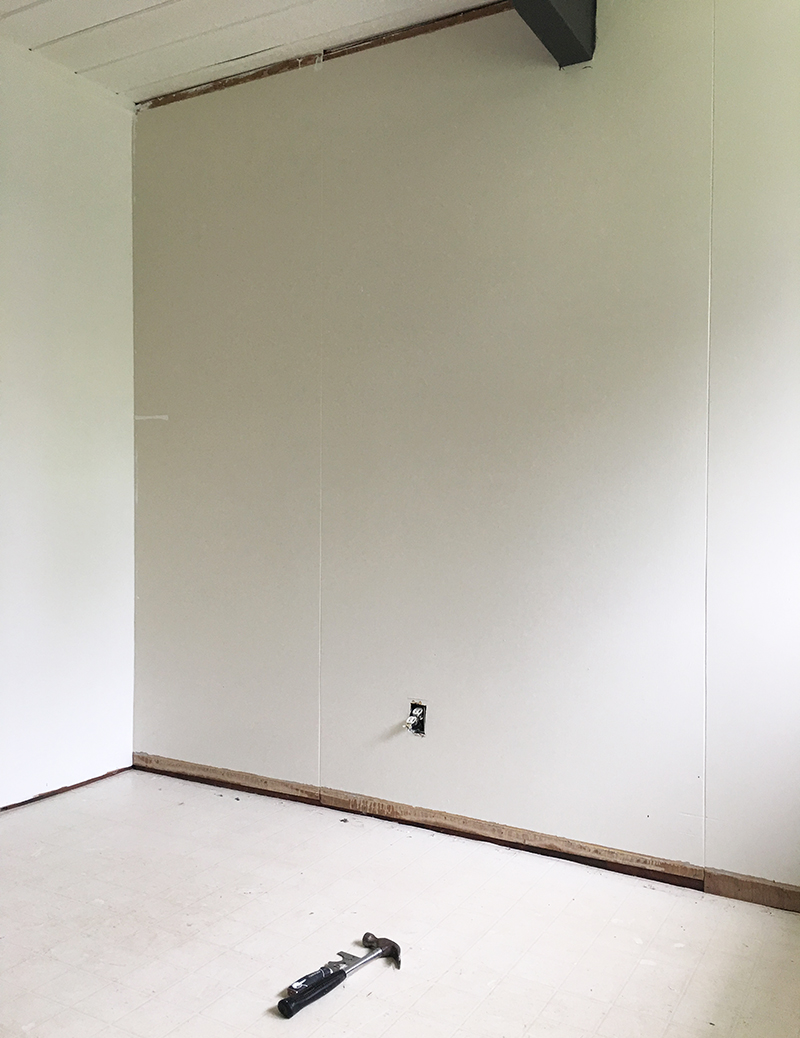 Next, we removed the panels. Starting at the bottom, we poked in a flat-head screwdriver, to prise back the corner. Then we worked our way up, using the scraper to gradually lever-off the panel. With one side free, we reached progressively further behind, to release the panel from the studs.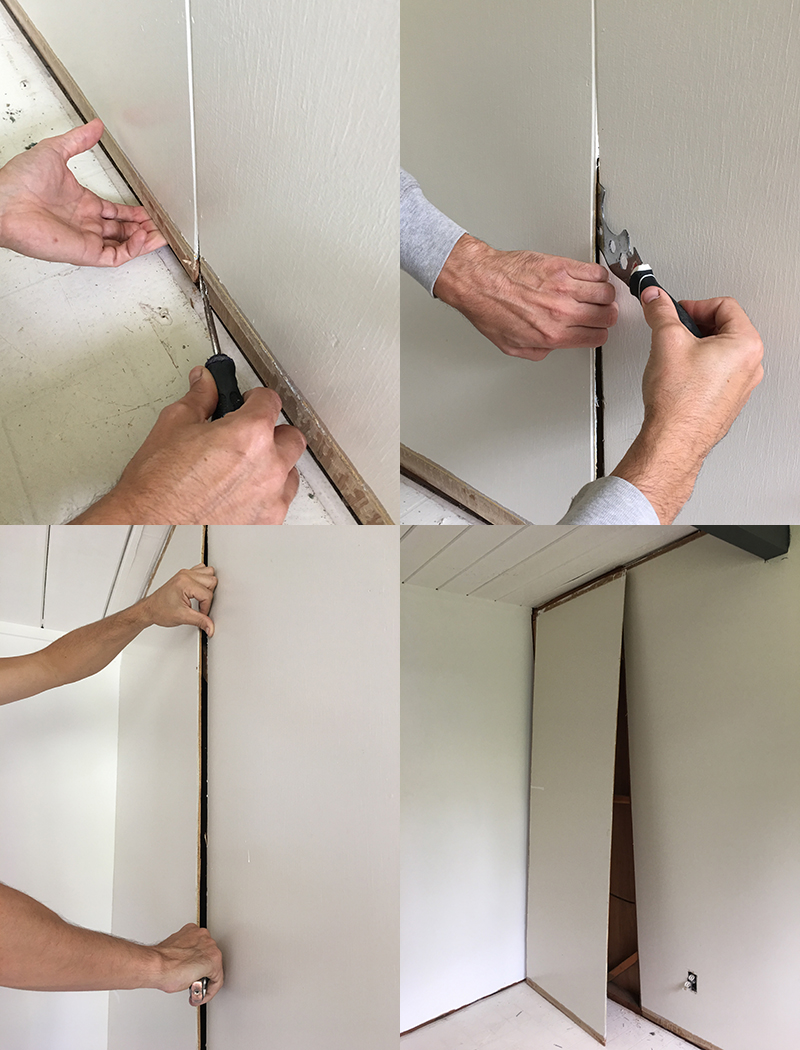 With better access, subsequent panels are easier to remove, and the wall was soon naked.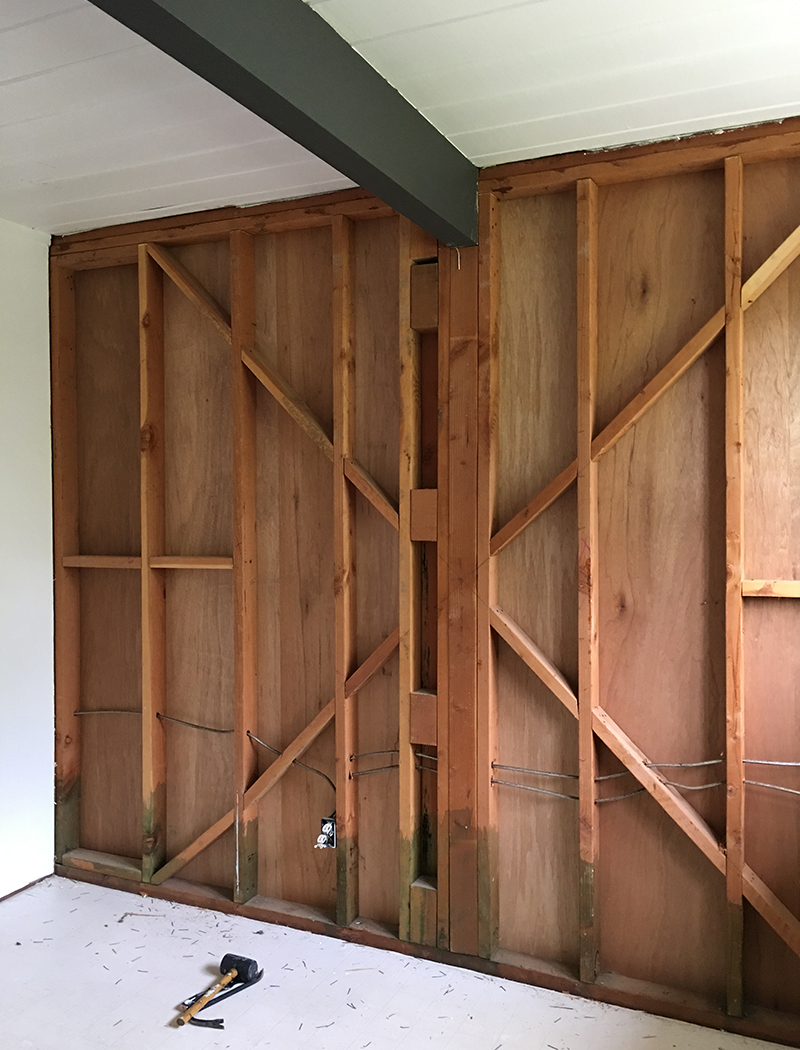 On that note, time for the stripper –our preference is Ready Strip Pro. On reflection, we should have made a trip to buy a bigger brush (this was all we had handy) as it takes a while. This stuff smells toxic, so I masked up and ensured good ventilation. Warmer weather is ideal, so the stripper dries out quicker. When it is dry, the stripper turns off-white. Then it's ready for scraping.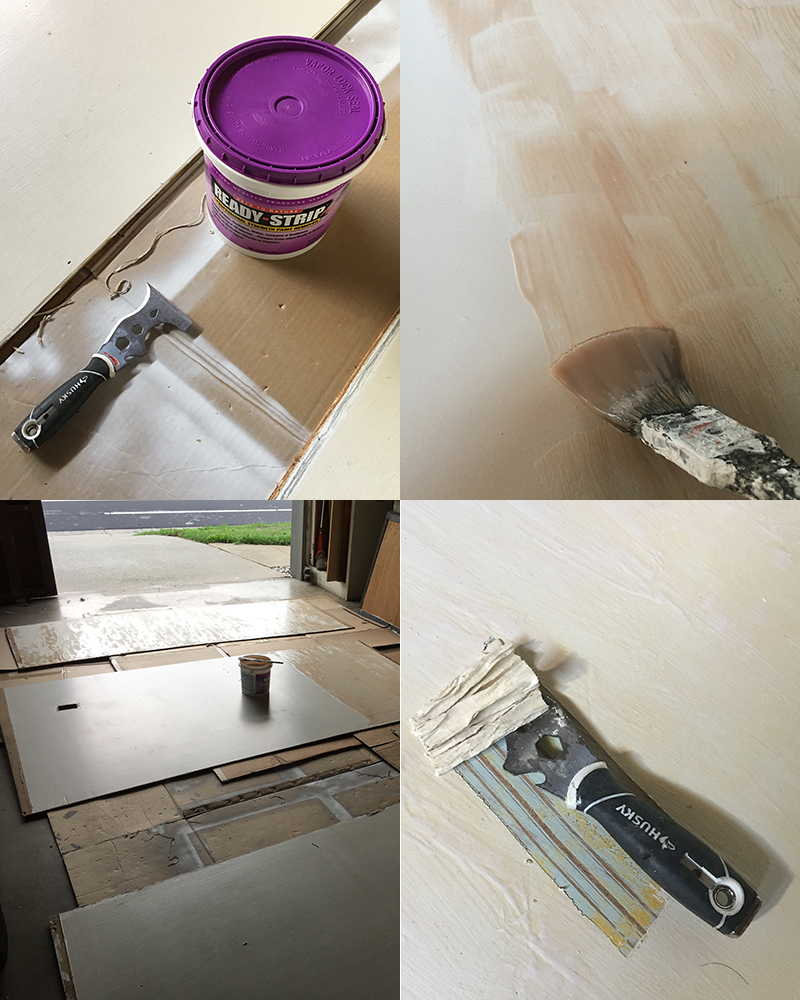 This is tedious, taking hours per panel, and akin to prison work. Sometimes a long strip will come off in one go, but mostly it's painfully slow. Another job for the wallpaper scraper –we've used this for pretty much everything except removing wallpaper. Still some paint left, but sanding will take care of this.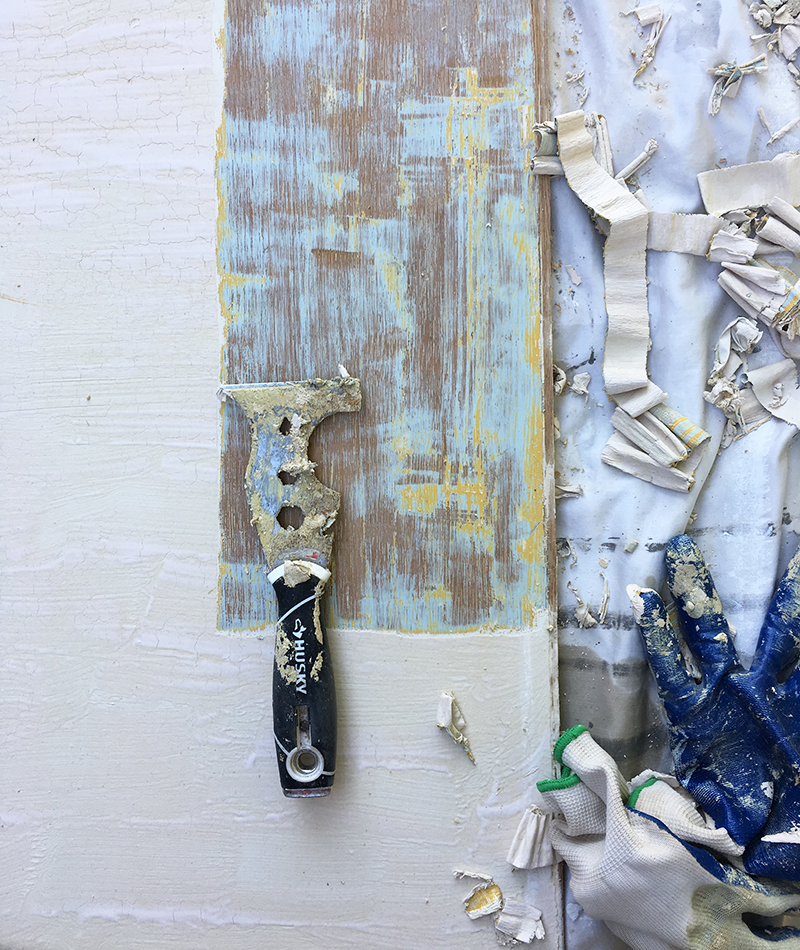 We started with fairly abrasive 120 grit, then switched to 220 for a smooth finish. The veneer is surprisingly thick, and forgiving, but it's almost impossible to remove every last bit of paint. Close enough though. We hand-sanded the edges, to prevent mis-shaping.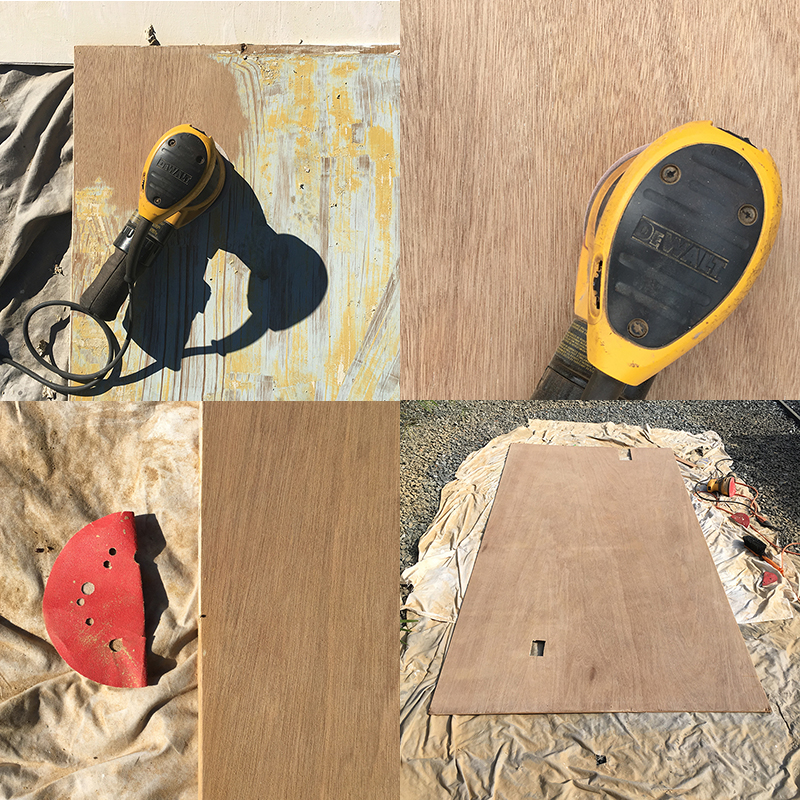 "Fun" is a stretch, but it's definitely bearable with some distractions.
Fog supervised from a safe (though dusty) spot.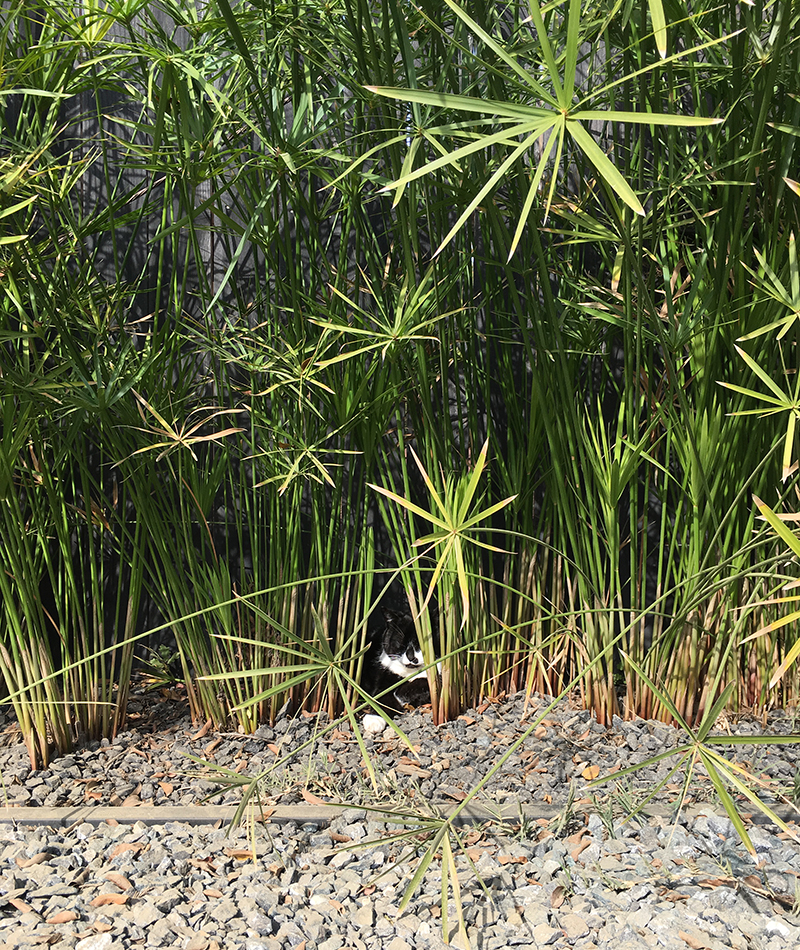 With the sanding done, we brushed and vacuumed the panels, then applied mineral spirits to remove dust. This also gives a stain preview, and highlights remaining paint –we spot-sanded a few areas. Once dry, the panels are ready for staining –we used Howard Restor-A-Finish, in walnut. Light was fading, so the final pic is a poor representation of color.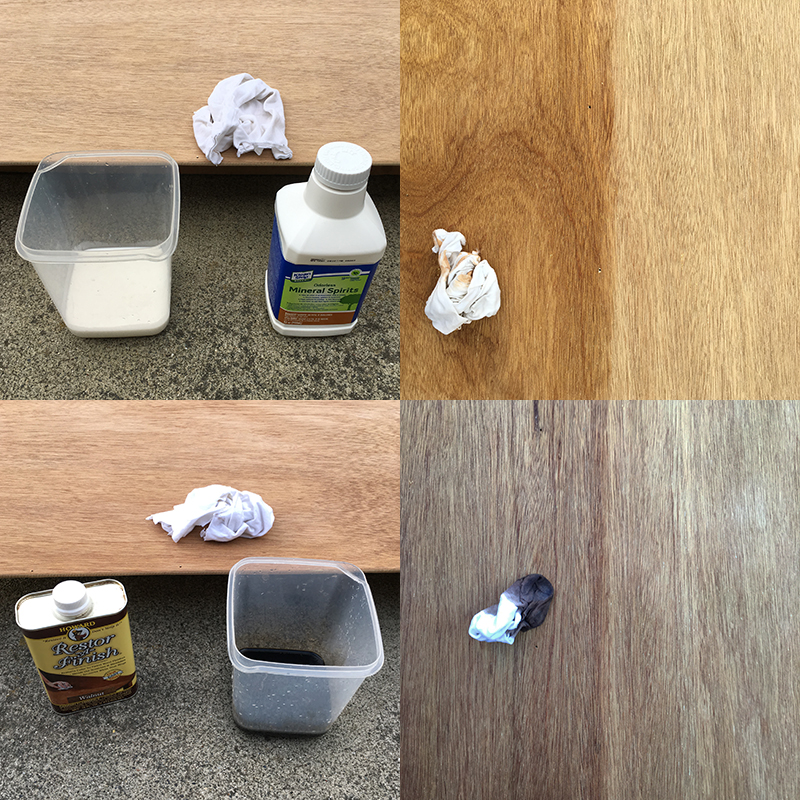 Back in the room, Karen had been busy insulating –always good practice to fill those cavities, and an added noise barrier, as we'll be playing music in here. We did consider more robust sound-proofing, but this room sits between our master bath and (rarely occupied) guest room, so no real need.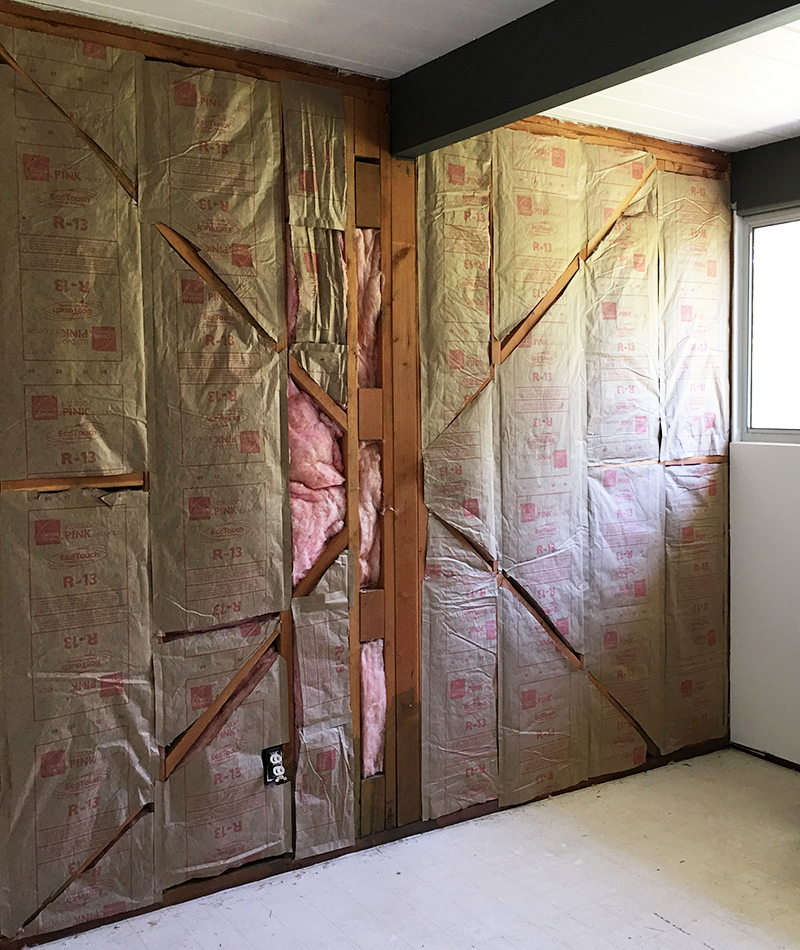 Hanging paneling is a two-person job, so no free hands to document it. We began with the central section, as it needs to fit snug to the beam, and over this wall's only electrical outlet. We hammered nails in a few places, using existing holes. Then we did the same with the two side panels, butting them together.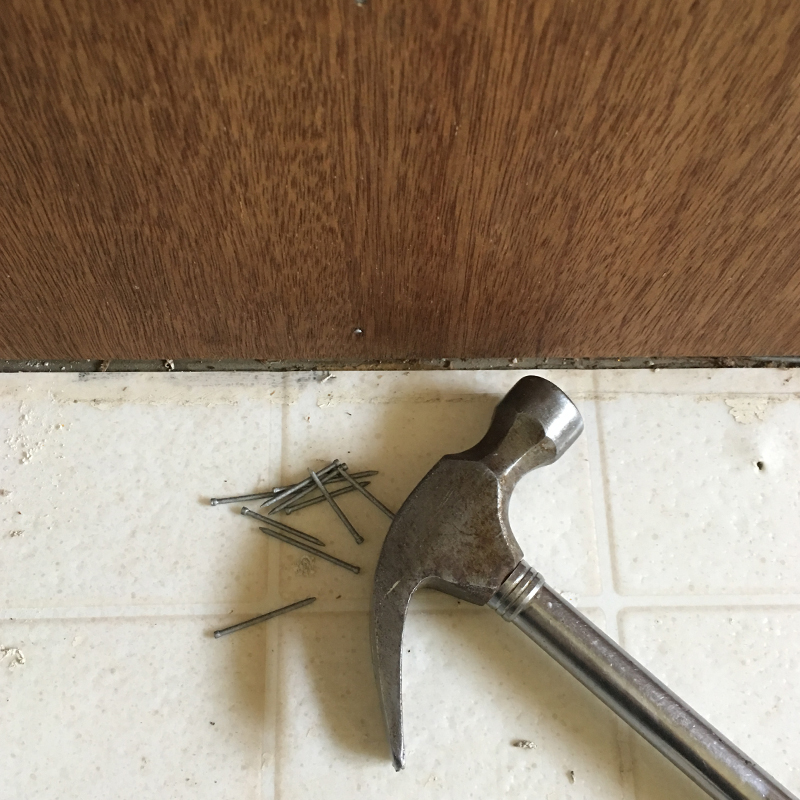 We sanded white paint off the top trim we'd removed, then stained with the same Restor-A-Finish –before and after below. This is different wood (we're guessing redwood) and comes out much darker than the paneling –more of a contrast than a match, but we still like the look.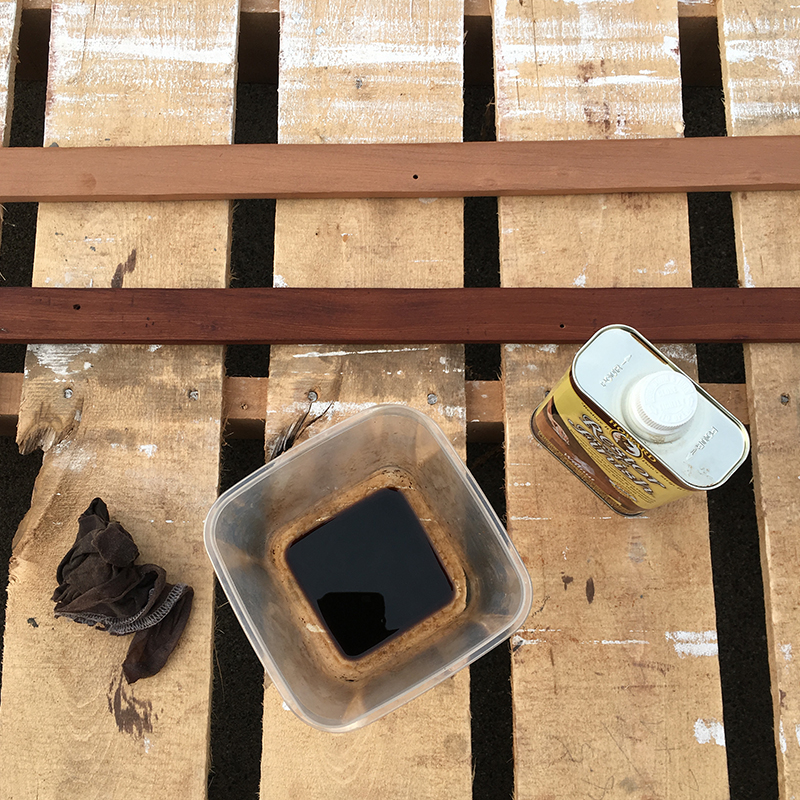 With the trim nailed in place, it finishes the wall nicely. Just don't look down…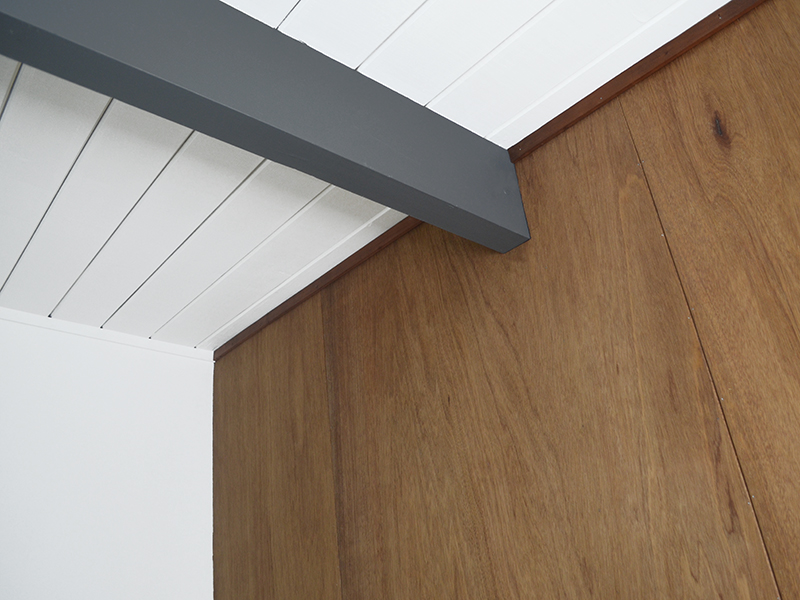 We'll add new baseboards, stained to match –we planned to retain all our originals, but 60 years-worth of punishment takes its toll. We also need to add a bakelite outlet cover, and some quarter-round at each end of the wall. Once the stain has fully dried, we'll apply Howard Feed-N-Wax.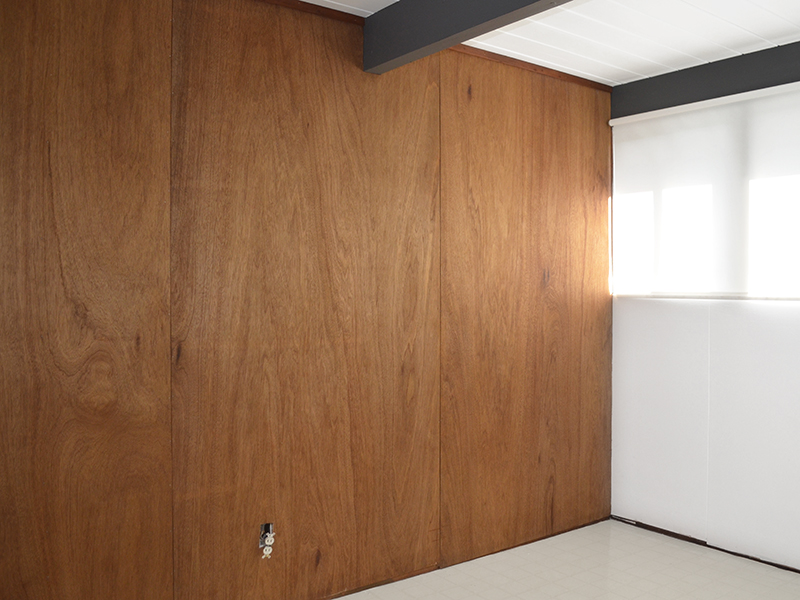 Plenty more to do in here –we're about to install (our now familiar) Polar White VCT flooring, we're adapting/re-finishing our original 'flying coffin' cabinet (removed from the kitchen), and there's furniture, musical instruments, and AV tech to add. This will be a fun space, where we can escape from real life for a while –kind of apt right now.
Save
Save
Save
Save
Save
Save
Save
Save
Save
Save
Save
Save
Save
Save
Save
Save
Save
Save
Save
Save
Save
Save
Save
Save
Save
Save
Save
Save
Save