Time to share the coffee table project I've been hinting at. This early sixties Lane surfboard table was embarrassingly cheap, thanks to our wonderful neighbors, Kelly & G –they'd been sitting on it (not literally, thankfully) for a year or so, planning to restore it.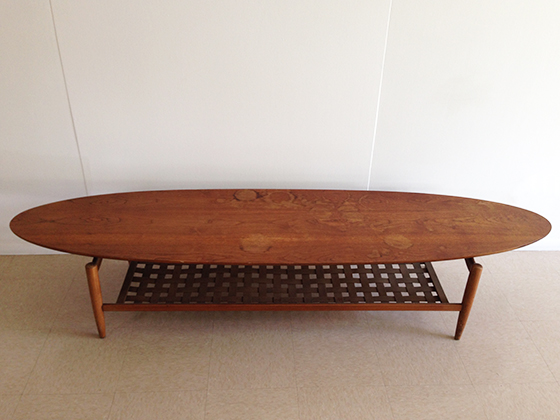 They knew we 'needed' a new coffee table, and that we'd give this one a good home. So we paid 'mates rates' (just an English expression?) and set to work. Main issue was the top surface –it'd clearly lived in a coaster-free home.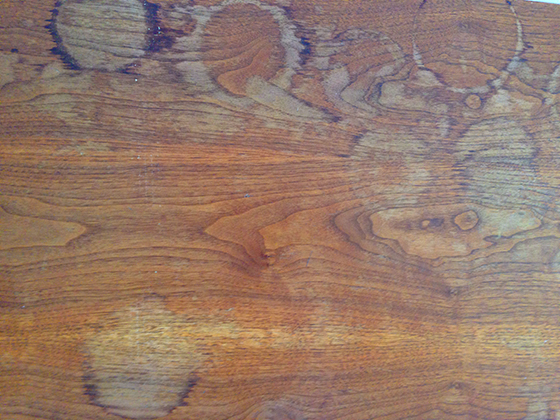 It also had a bad case of 'the wobbles', there were scratches/dinks on the frame, and the lattice shelf looked rough. We detached the top, re-glued all the joints, and fixed the lattice. Then we brushed-on Ready Strip Pro, left it overnight, scraped and hand-sanded.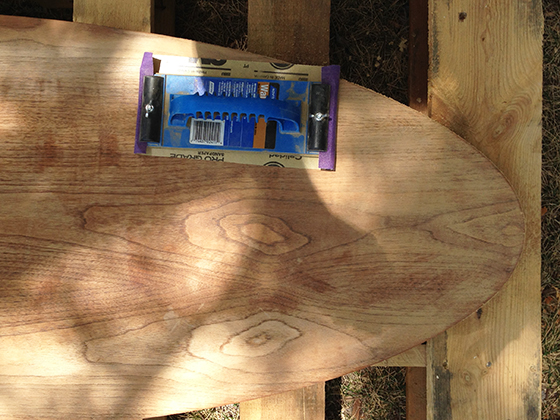 The coffee rings and blemishes were still visible, so I finished with an orbital sander, then thoroughly hand-sanded the frame, and cleaned everything with mineral spirits. Next, I used pre-stain conditioner, followed by 'special walnut' stain.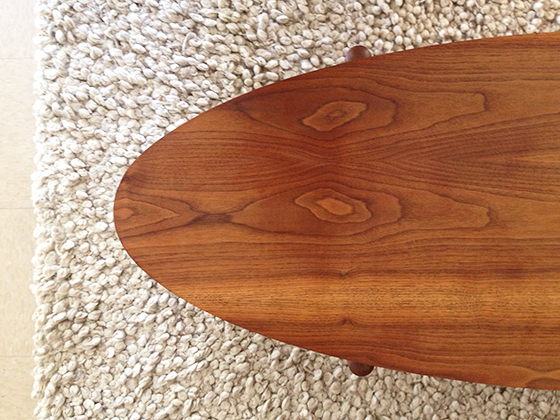 I applied a couple of stain coats, followed by several coats of wipe-on poly, lightly sanding between each coat with 220 grit sandpaper. It came out beautifully. The grain really shines through, and the coffee-cup rings are completely gone.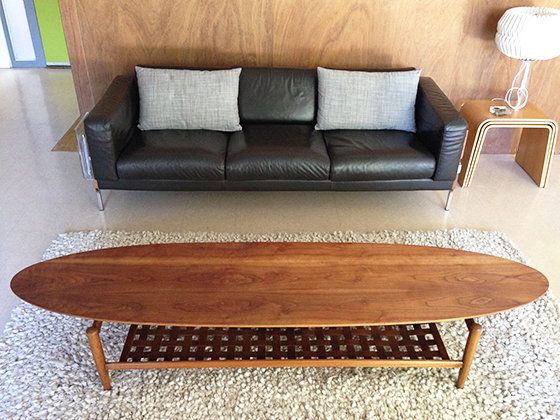 I wasn't sure about the long strip of lighter wood grain at first, but now I really like it. Down below, we had considered flipping the lattice, as it looked so rough. With a good clean, followed by stain and poly, it looks like new. Almost.
This coffee table is huge by the way –almost seven feet, end-to-end. To start with, we were concerned it might be too large for our living room, but now we love how it works in the space. And it certainly makes a statement.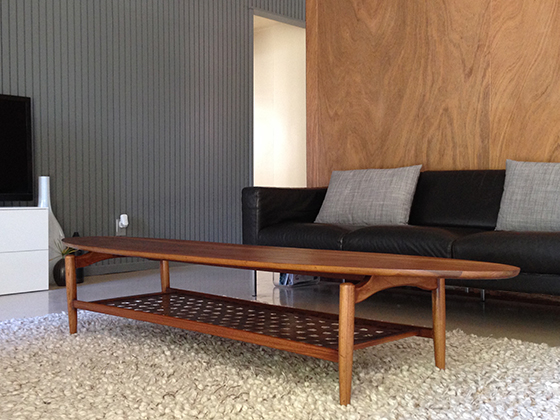 It's also a big improvement on the 'modern' glass coffee table we've had for years. That gets a new spot, out on our patio. Being glass, it makes the perfect weather-proof table. And we can just hose it down to clean it.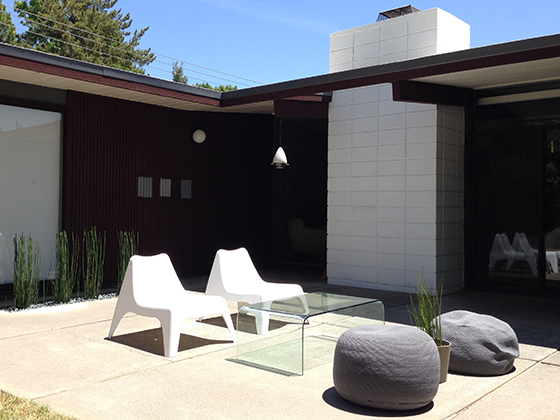 Back in the living room, I can't stop taking pics of the table. I love how the top appears to float above the legs, and it looks great from so many angles. That said, it's difficult to do it justice. It looks much better in-person…but you'll have to take my word for it.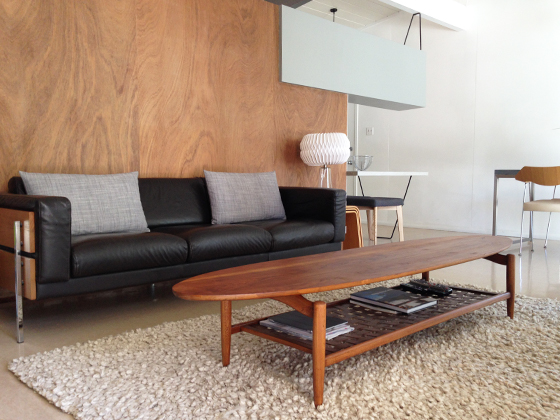 We finished the table a few weeks back, but have only just started using it –it looked so good, we were afraid to touch. The lattice shelf is incredibly useful, and we even place the occasional coffee mug on top. Coasters are mandatory, naturally.