Our closet doors were painted long ago, obscuring the original grasscloth. I'd love to reinstate this, but Karen wants a cleaner look. We repainted our guest room closet, but those door panels had already been re-covered, so provided a smooth surface.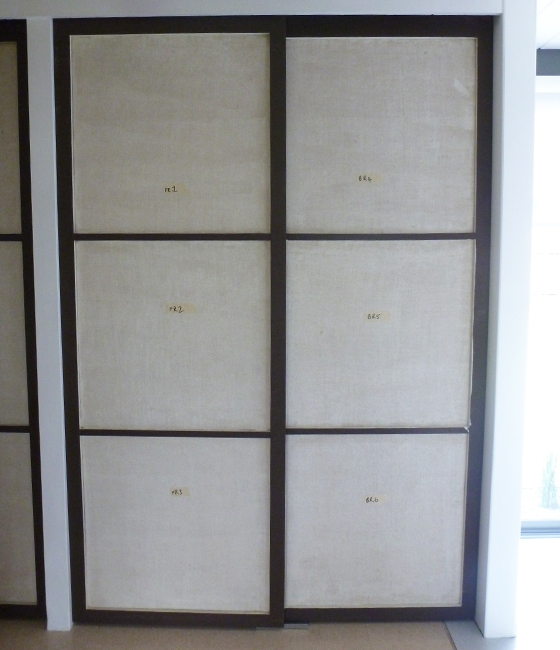 Different story in our master, where the painted grasscloth is rough and brittle. We planned to flip the panels (hence the labels) and paint the smooth reverse. First, we tackled the frames. Originally, these would have been dark textured Zolatone, but we picked a light flat gray.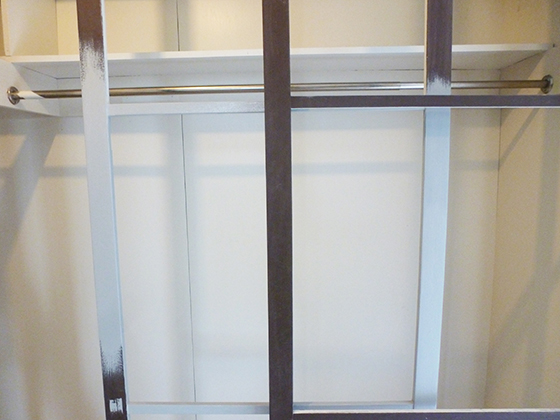 We took another look at the removed panels and were concerned about the finish we'd get. Rather than waste a lot of time, we bought lightly textured white board, and cut this to fit –each panel slightly oversized, to allow for fixing.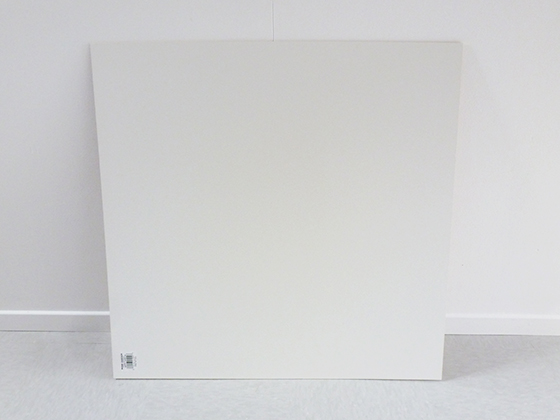 We stapled them in place, and here's the result. While they don't reflect the original look, I like the clean lines. And the bright white is welcome in this relatively dark corridor. We also painted the top fascia board, vertical posts, walls and ceiling.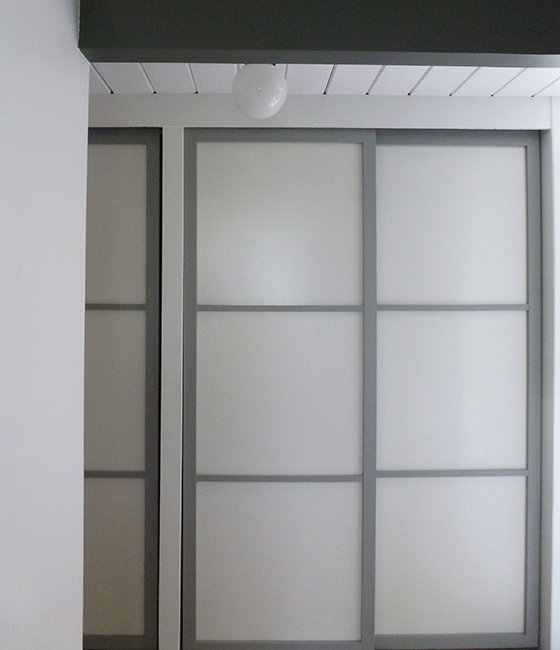 While we were at it, we removed the globe and resprayed the collar black –this was identical to the one we just installed outside. It's funny how little touches like this make a big difference, and help the space look more finished.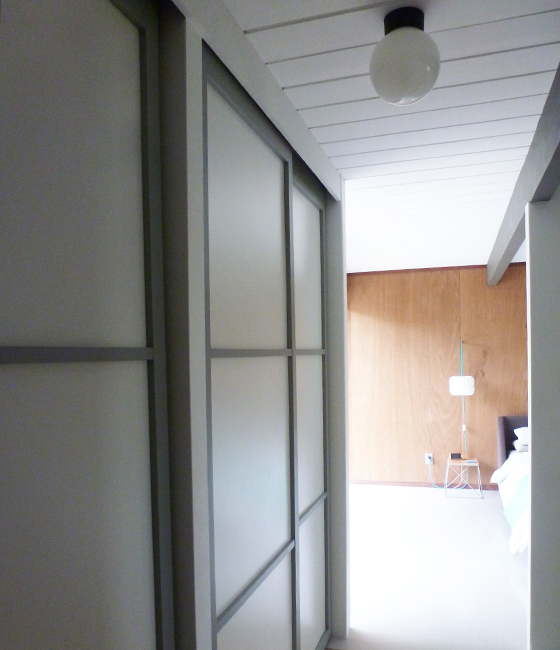 Another thing we did in here was replace this gold plastic wall light we inherited. We've been itching to get rid of this from day one. It looks a little like a bullet light but the shape's a bit off. We considered spraying it, but it'd always be plastic.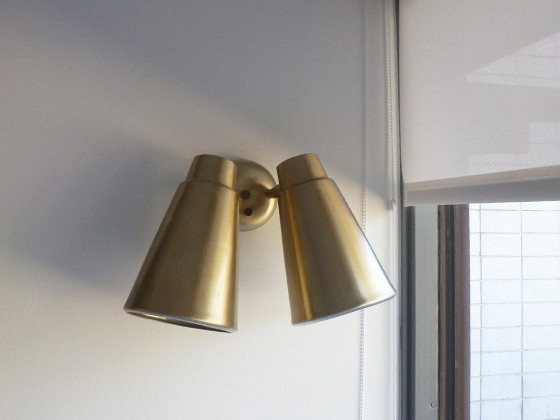 So we made a new fixture, using a similar technique to the sconces we made for the opposite wall. We screwed a dowel to the wall, threaded some colored cord, and attached an oversized bulb. I wanted something bigger, to mimic a globe, but this will do.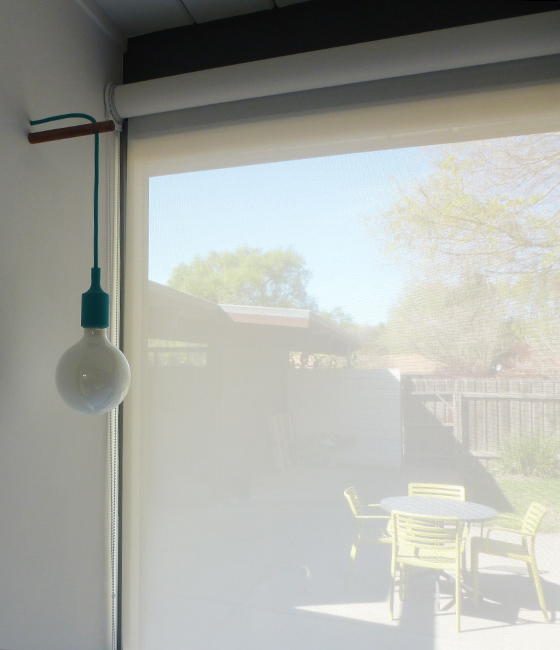 I'm not 100% sure about it, but it's certainly interesting. Still some things to do/share in this area. We're sanding back the flat panel doors (to the corridor and shower/toilet) which look like they'll turn out great, and we've pretty much completed the vanity area.