Our internal doors appear to be original, but they've been painted white. We had planned to buy replacement luan doors, as they're cheap (about $40 each) and would look just like the originals did…originally. But our doors are already here. And they fit.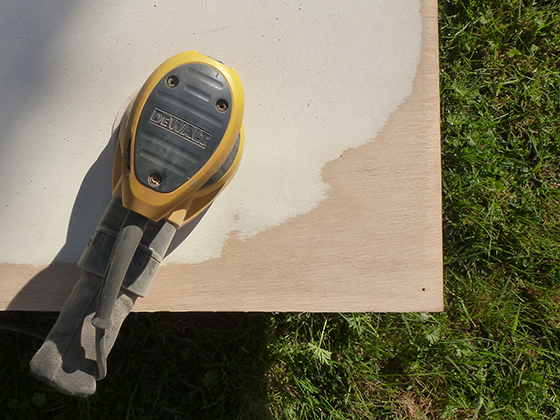 So we tried sanding one. It took a while, but the familiar white(ish) latex paint came off, and the surface looked decent. We used pre-stain, then Restor-A-Finish, as per our paneling, hoping for a similar result. The color was much lighter though, so we applied walnut stain.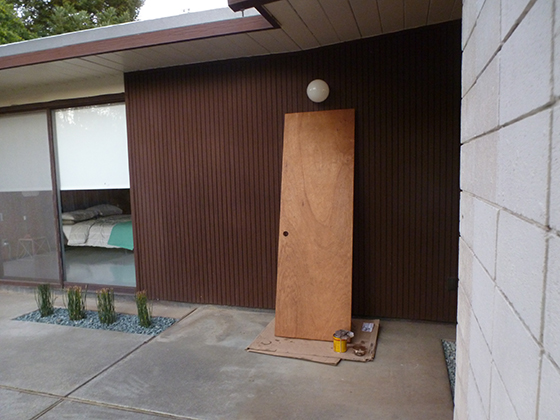 All the while, we saw this as a trial run, knowing we could buy replacements, if need be. But the door turned out well. So we did two –this narrow door to the master bath, and the door from our corridor to master bedroom (last two pics).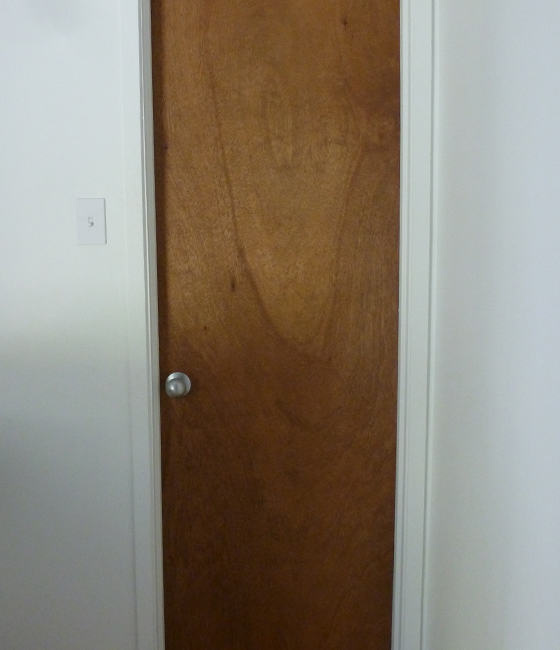 We removed the old non-original door hardware and fitted Schlage Orbit knobs to both (as we will for all our doors, internal and external). This instantly made the doors look finished, and helped detract from any imperfections.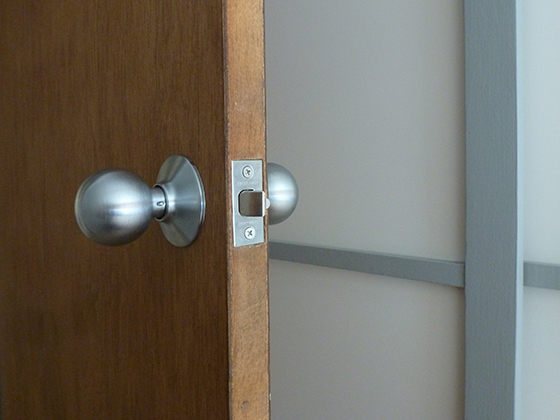 And the doors don't look perfect (they are 60 years old). But they're a big improvement on the off-white ones we inherited. There's a larger than ideal gap under this one (presumably for shag carpet clearance) so we'll add a wood strip once we've done the flooring.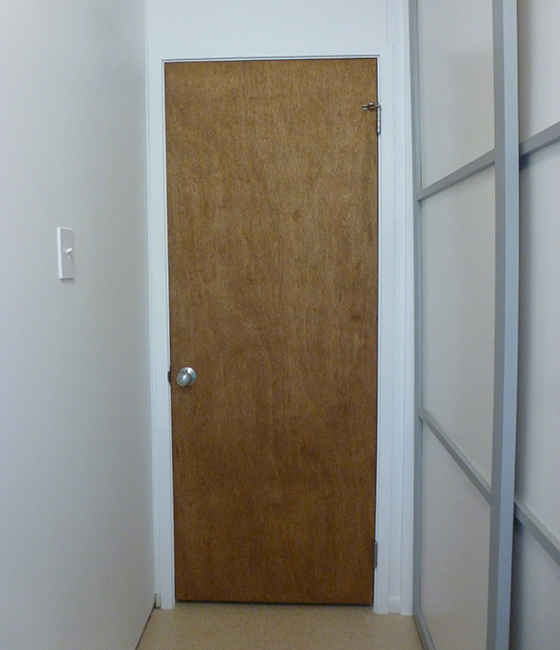 We're happy with the results, and we take satisfaction in knowing these doors have always been here. Best of all, the main cost was our time (oh, and the door knobs). We'll probably repeat this process for all our other doors, but we're in no rush.