I need to catch you up on some indoor projects. Let's start with (you guessed it) the corridor. Remember our floorplan? Picture the street running along the bottom. All our bedrooms are at the top, and our entrance (marked "E") is on the right.
When you push open our front door, here's what you see –which reminds me, we need to switch that thermostat for a Nest at some point. To the left is our living area, and to the right is our corridor –it runs past our two smallest bedrooms, and into our master.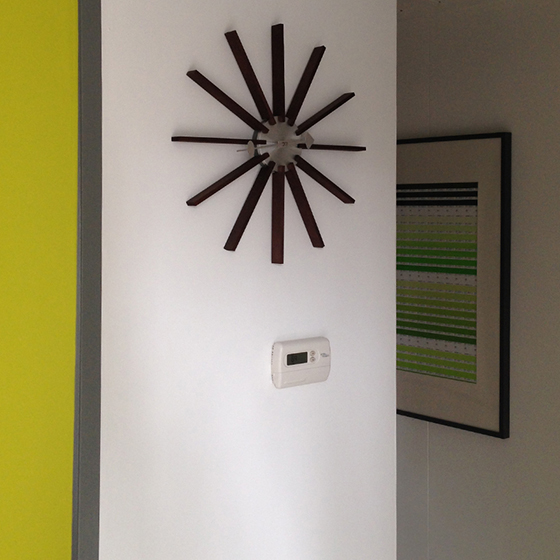 This end of the corridor is dark, with the main light source coming from the vertical glass panel, beside our front door. Oh, we painted this wall and replaced the light switches/plate.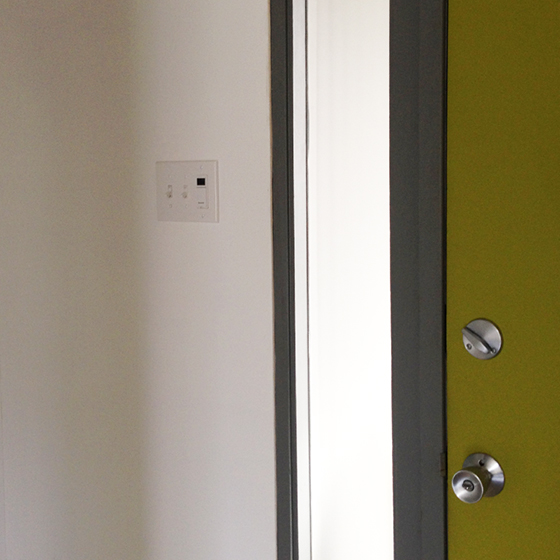 We painted the ceiling here too –some people caulk them but we chose not to. It's a pain in the…and we like the definition. We also re-sprayed the globe base, and re-painted the beams (we'd already painted them way back, before picking this darker shade of gray).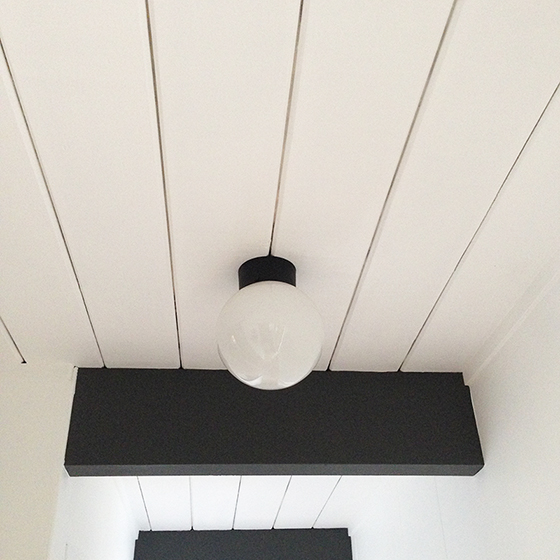 Right, the corridor –great for storage, with five closets, but dark, with minimal natural light. We'll likely add a skylight when we re-coat the roof. For now, we gave everything a fresh coat of white, and replaced/painted all the closet panels and trim.
We also added these large Pantone prints. We had planned to hang them in our office (our business is design-based, so it kind of makes sense) but they fill this space nicely, and provide a welcome splash of color.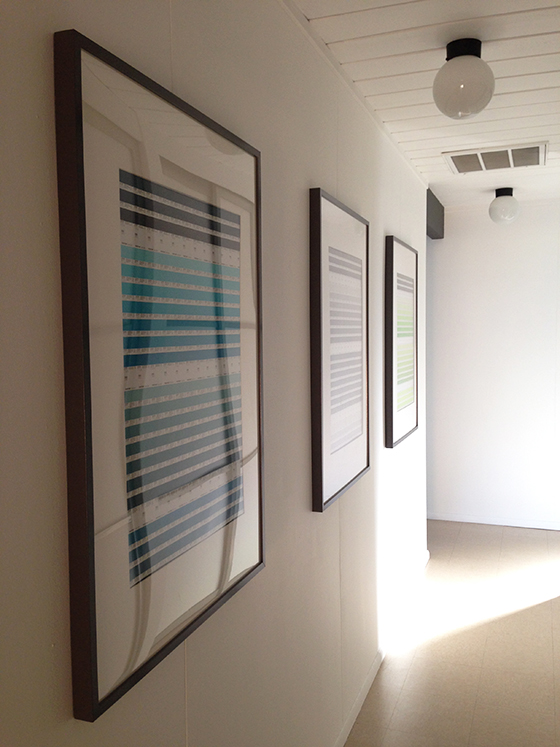 Farther down the corridor, our master hallway –you may recall we finished this area long ago. It's a little brighter here, thanks to a wall of glass ahead, on the left. I love how this ceiling beam extends past our open vanity area, and into the master.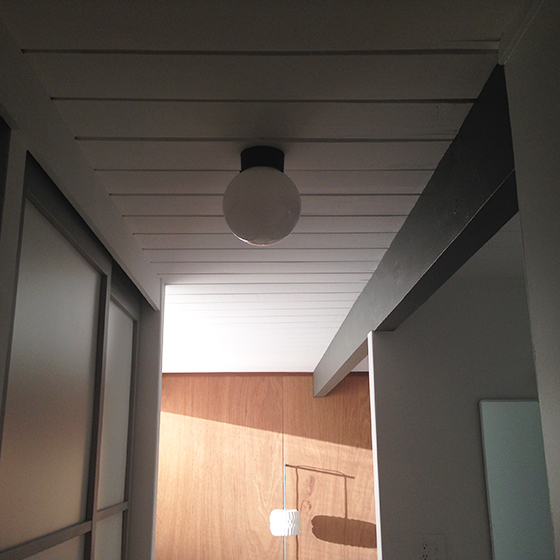 Here's the view from the master, looking back towards the entrance.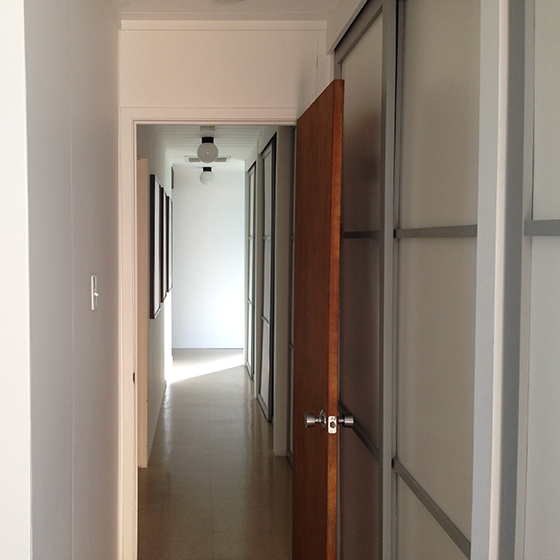 Okay, it's just a corridor, but it looks a lot better than before, trust me. We still need to run new VCT flooring through here, but that's it for now.
Save