We inherited lots of original globe lights, as I mentioned. Having toured several neighbors' homes, I'm thinking all the globes survived, apart from one, by our side patio. In its place, this lattice-clad monstrosity, which is more expensive than it looks. That's not difficult.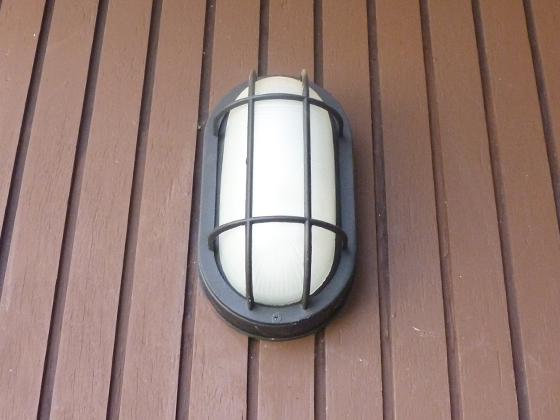 Obviously this had to go. Luckily, we also inherited a spare eight-inch globe shade –the right size for this spot. In fact, there's a matching fixture at the opposite end of this siding wall, by the front door (below). Now we just had to replicate the collar holding it in place.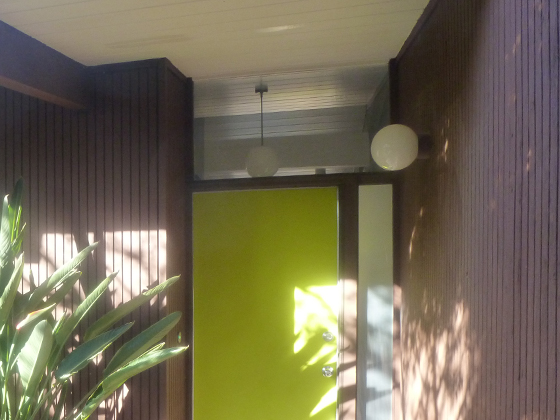 A quick search didn't turn-up anything. Then we happened upon this glass shade holder in Home Depot. It's the right size for this globe, but the shape is a bit fussy. It's also white, which isn't ideal. But it was quick and cheap, and we knew it would work.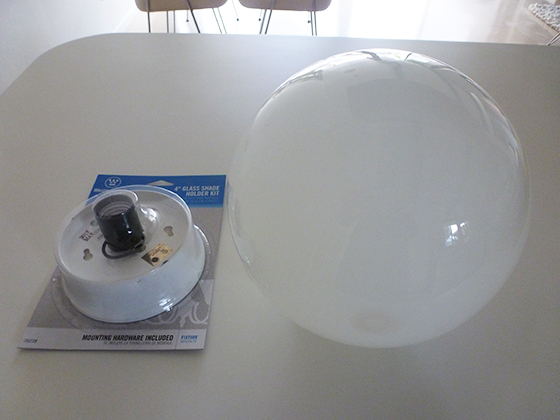 And I guess we could fabricate and over-mount a collar later, to more closely match the original. So we (AKA Karen) wired it in. Once it was up, I knew we'd be taking it down again. It looked so white, with no contrast between the base and shade.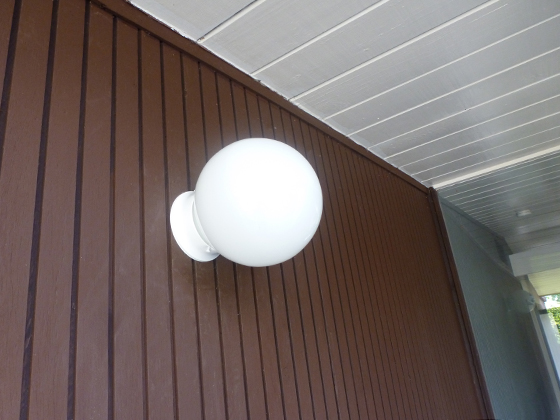 So, we took it off and I sprayed the base black…like I should have done to begin with. We'll paint the front one to match at some point. We're happy to lose that awful and inappropriate light fixture –it's been bugging us from day one.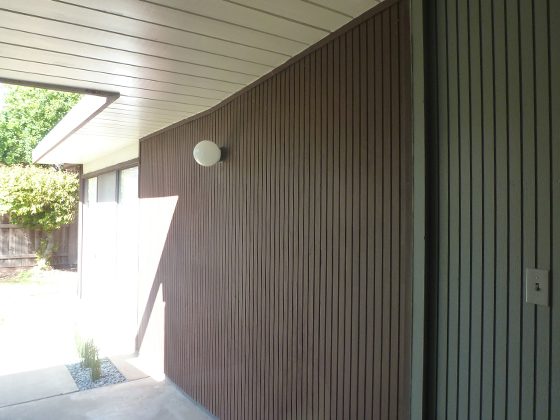 Now this is the view from our living room. You can see the eventual exterior siding color (Sherwin Williams' 7067 Cityscape) on this side of the glass. With warmer weather here, it won't be long before we think about tackling this daunting paint job. Then this happened…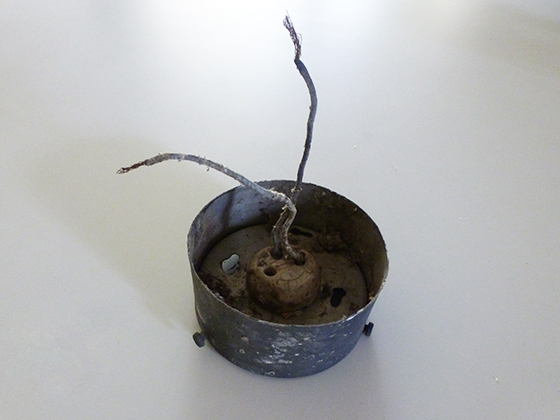 Following this post, one of our lovely neighbors kindly offered us an original globe collar, for free –thanks Jon! After a quick clean and re-spray, it's pretty much good as new. We removed the other one, and put this in its place.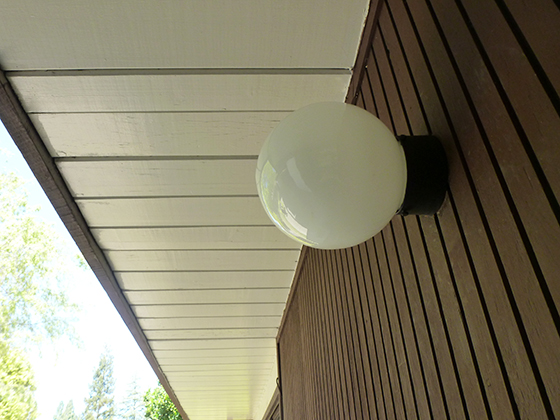 Now it looks exactly as intended. Jon also dropped off an additional light (price TBD) that he thought we could use –our new neighbors are so friendly and helpful, and they've made us feel very welcome here. We picked a good landing spot, for sure.