We've been itching to install a covering for our master bedroom sliders, ever since removing our hideous outdoor curtains (yeah, you heard right). The sun beams through here every afternoon, which is great in winter, not so welcome in summer.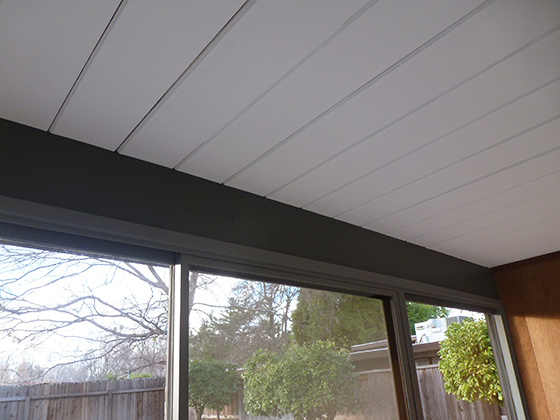 We wanted a blind to cover the whole width, but most cost in excess of $1000. By far the cheapest option we found (about a third of that) was from Blindster, who we'd used for much smaller blinds in our other bedrooms. We measured-up (at least twice) and ordered.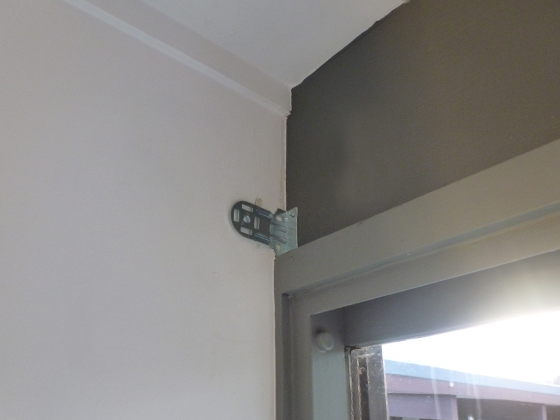 When it arrived, the shade was much heavier than expected. We'd planned to mount brackets on the trim, just above the sliders, but screwed these into the cross beam instead, for extra support. We had some nervous moments, thinking the shade wouldn't fit.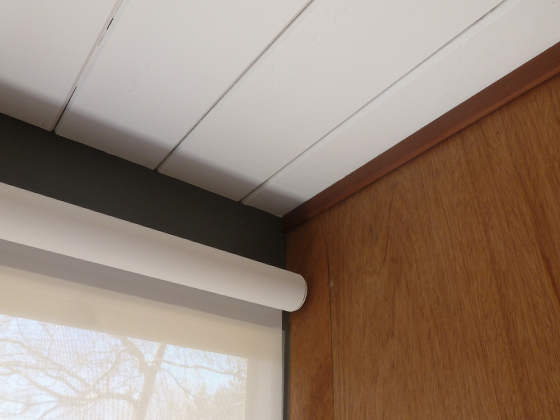 But it ended up being spot-on. So much so, it almost looks like it disappears into the wall. A remote control would have been amazing, but we couldn't justify the cost. Instead, a lo-tech white beaded pull cord (out of shot) does the job.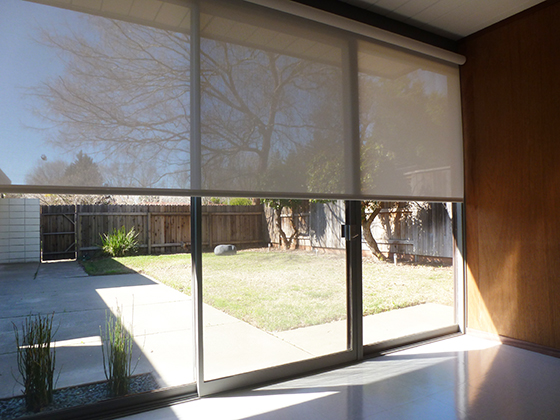 From the inside, the solar shade performs well, providing 90% UV blockage, while still letting some light in. And you can see out pretty clearly. We're not overlooked by any neighbors, but the shade also offers a degree of privacy from the patio area.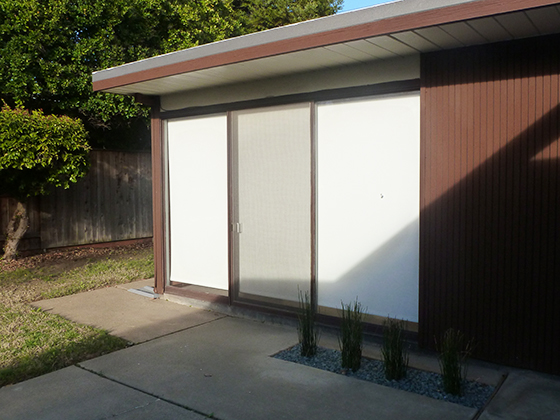 From the outside, you can't see anything during the day. At night, with the lights on, you can see through. We're extremely happy with how this turned out, and it's another task checked-off the master bedroom list. Nearly there.