We're extremely happy in our Eichler, in Sacramento. But that wasn't quite the plan. We wanted to buy in Concord, CA, home to about 175 of the Bay Area's most affordable Eichlers. And this time last year, we traveled there (from Boston) to tour our first Eichler for sale.
This was a beautifully preserved Eichler, with a large floorplan, on a big lot. Unfortunately, we couldn't get our finances in place to make an offer, so this was 'the one that got away' –shame. But this wasn't the first Eichler we'd watched drift by.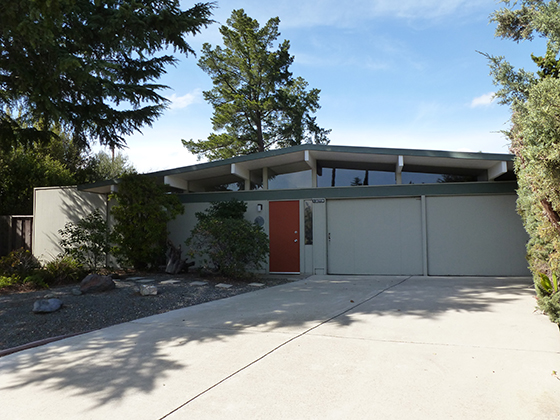 We wanted to buy way before this but (as UK-transplants) we had to build two years' credit history, to qualify for a mortgage. In the meantime, we saw Eichlers in Concord increase by about $150K. All the while, unable to pull the trigger.
Frustrating, to say the least. But we kept a close eye on Concord's micro market, and compiled a list of every Eichler there, complete with sales details and spec. We visited, armed with a stack of 'sell us your home' postcards, which we hand-delivered to almost all of them.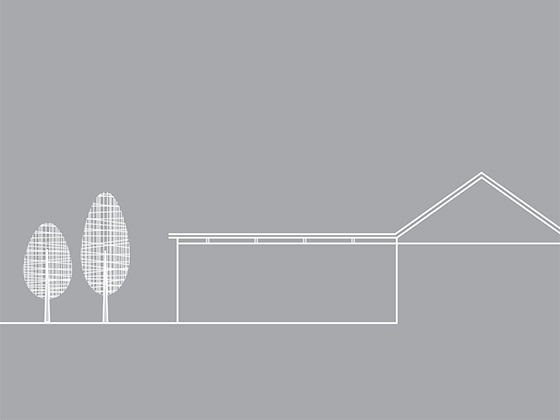 While there, we met our incredible (seriously, incredible) Eichler-specialist agent, Thomas Westfall. We also met Hunter, of redneckmodern, who'd originally recommended Thomas to us, and given plenty of useful advice along the way…in fact, he still does –thanks Hunter!
When things finally aligned for us, and an Eichler came up, the market was so hot in the Bay Area, we struggled to compete. Interest rates began to climb too, squeezing our budget further. We had a couple of close calls in Concord, but it wasn't to be.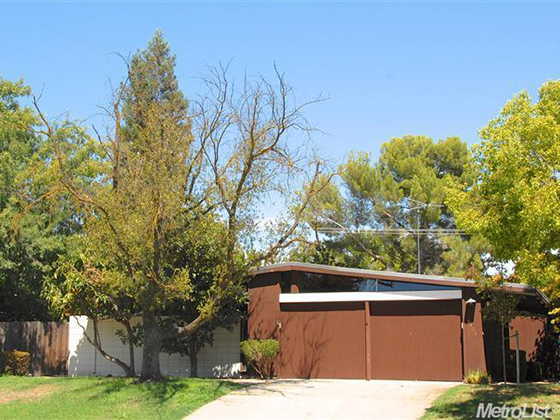 That's when our focus shifted to Sacramento. We'd discussed the neighborhood here with Thomas, but hadn't given it serious consideration. Plus, the small number of Eichlers (about 60) means they rarely come-up for sale. But suddenly there was some activity.
One sold off-market, to neighbors who've since become our friends. Then another (a little too 'updated' for our taste) listed and quickly went pending. Then ours came on. We'd just lost out on what felt like our last shot in Concord, so we decided to go for it.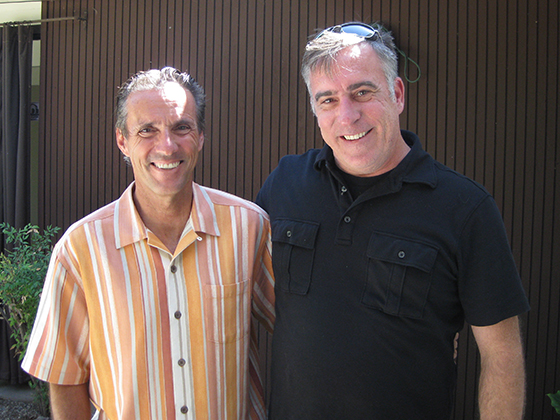 We already knew our agent was special, but now he really began to shine. Having endured all the twists and turns to date, Thomas (on the right, alongside listing agent, Steve Streng) took our search to Sacramento, despite it being way outside his territory.
As a side note, the listing agent has plenty of architectural kudos –his family built around 3,000 Streng Homes in the Sacramento area. These are often compared to Eichlers, thanks to their post-and-beam construction, and other shared characteristics.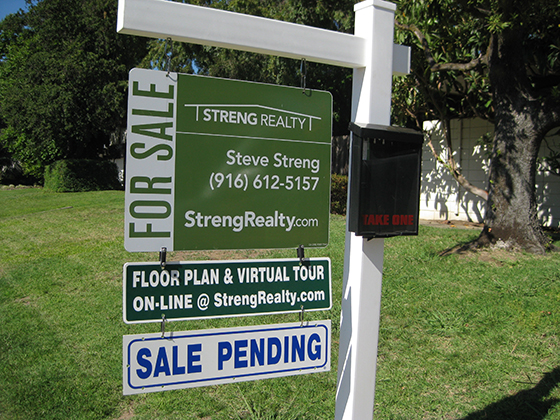 We did everything remotely, from Boston, creating extra workload for Thomas. After some stressful back-and-forth, we had an offer accepted. Thomas made multiple trips, shot several videos, walked and photographed the neighborhood, and spoke to neighbors.
He even collected and delivered custom Eichler siding, for some required repairs, taking a five hour round-trip via Novato, CA. He attended the inspection on his own, reported back via video and phone, and revisited to check-up on subsequent fixes.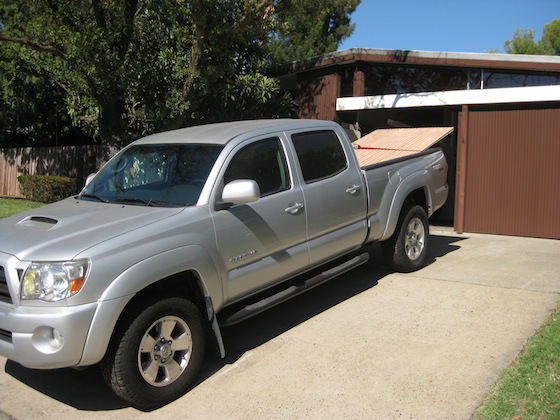 Ultimately, the deal was done, and Thomas got his commission. But he certainly earned it. I could share many more examples of Thomas's work ethic, attention to detail, and determination to get things done…and I may do at some point. For now, let's just say we got lucky.
And not just with our choice of agent; with our purchase too. We ended up in our dream home, in a fantastic neighborhood, with wonderful, welcoming neighbors. It was quite the journey, and we're glad it's over, but we're thrilled with how things turned out.