We don't like curtains at the best of times, so we reacted badly to these odd-looking specimens, attached to the beam outside our master bedroom. And when I say outside, I mean outside. Like, outside the house. Bizarre right?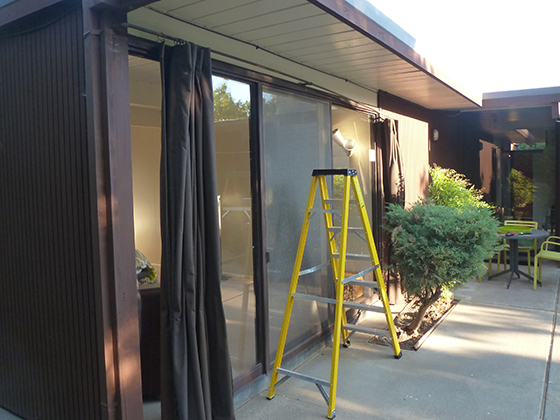 They do have a purpose; to block the strong afternoon sun. Actually, it seriously heats up the room, so I get the idea. But this is a pretty ugly way to solve that problem. We immediately agreed they had to go. So we got to work.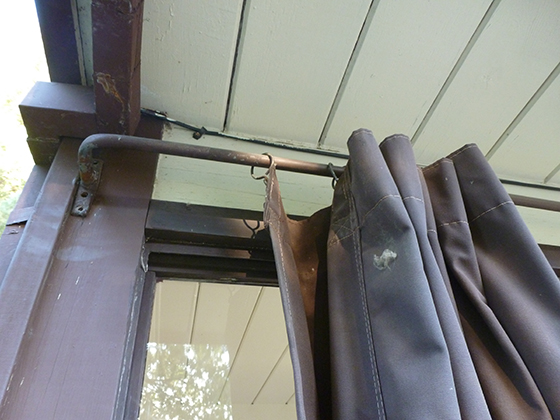 Not only are these curtains ugly, they're heavy. And so is the industrial strength curtain pole, held in place with super-long, stubborn screws. This all adds up to a bunch of hassle. It took an hour or so to remove everything.
Then we were left with a bit of a mess. When we removed the brackets, it revealed the light green-colored beam underneath. Not sure if that was the original color. Either way, we won't be reinstating it, so some patching was required.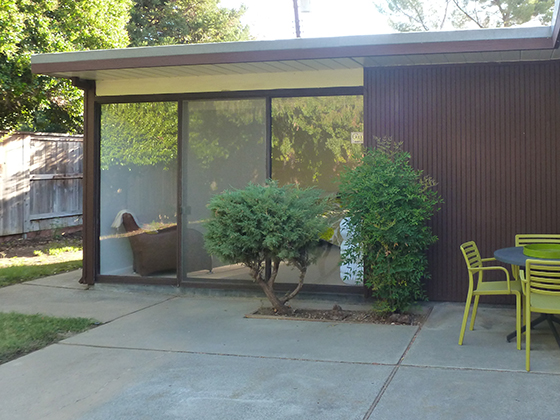 With the curtains down and the holes filled, sanded and painted, it's like they were never there. Things look much cleaner and neater, the way it was intended. That said, now we need to find another way to keep the master bedroom cool.