After painting the living room wall, we weren't happy with how the gray looked. So we started from scratch. We did some research, to find some true, pure grays. A few that came up were Sherwin Williams colors. There's a store in East Sacramento, so we took a trip over.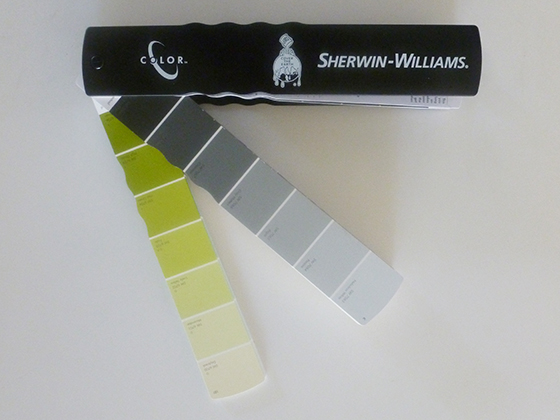 The people at the store are super-helpful, and we've read plenty of good things about the paint, so we picked-up some more samples, and grabbed a new color guide (above) for ten bucks. When we got back, we did some more testing and settled on this combination.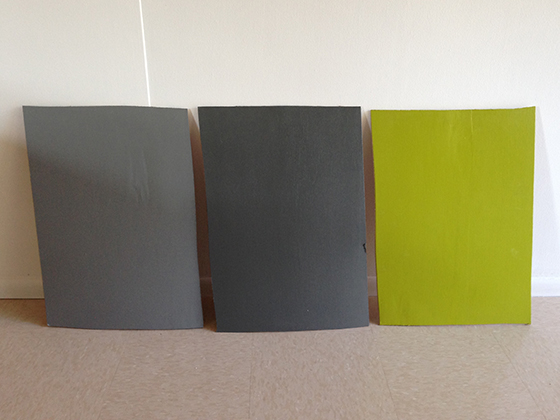 The light gray will be for our external siding and trim. The dark gray will be used for our overhead beams. The lime green will be an accent color, for our front door and matching panels. We put everything together with the other colors/textures in our home.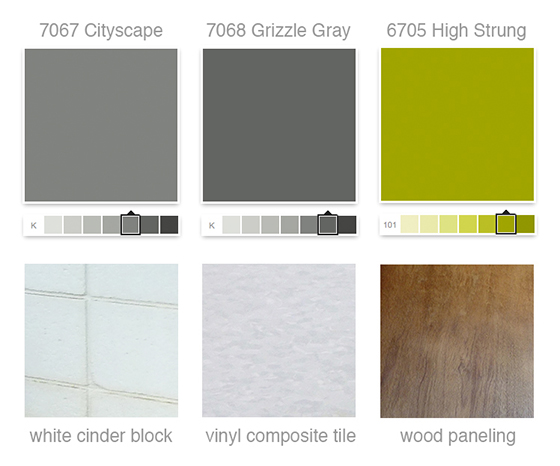 The tile is our best guess at what we'll use, though that could change. We're happy with how everything fits together, so we'll move forward with this combination…barring any further mishaps. I'll be sure to let you know once we begin painting.