Remember my post about choosing paint colors? Well, we finally settled on a gray we liked, and decided to paint the indoor portion of siding, in our living room. It's designed to be the same color as the exterior, to provide a seamless indoor-outdoor transition.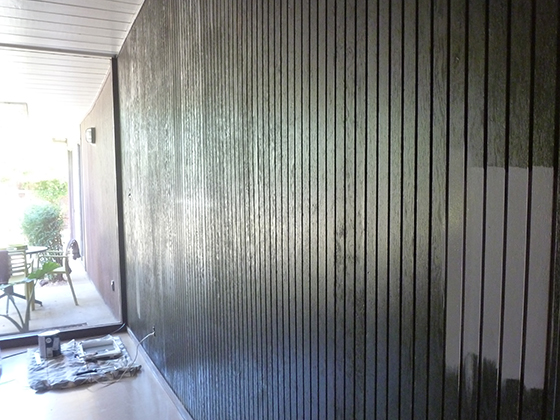 We tested a patch on the right, with our sample pot. We lived with that for about a week, before committing to painting the whole thing. Once we were sure, we got to work on obliterating the Ebony Minwax stain that went before.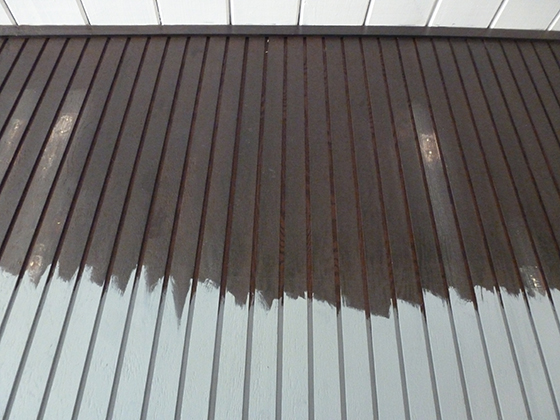 We know that's what it was, because they left half a tin in the garage. It really didn't do the wall any favors. It was way too dark, and had a nasty sheen to it. It just looked wrong. Once we began painting, we knew it would be a big improvement.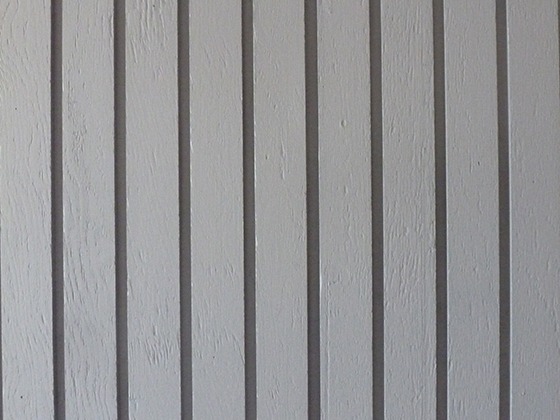 The color we picked was Benjamin Moore 2121-20 Steel Wool. We plan to complement this with a darker gray for the beams. We took care to choose a pure gray –I mentioned before that everything appeared to have a blue, green or red tinge to it. This was gray.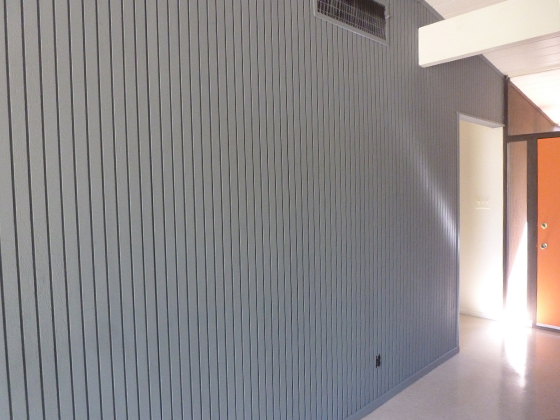 Or so we thought. Annoyingly, once we painted the whole wall and sat back, it started to take on a blueish tone. I appreciate that all colors will vary, depending on the light, but this is definitely on the blue side. How could we have missed that?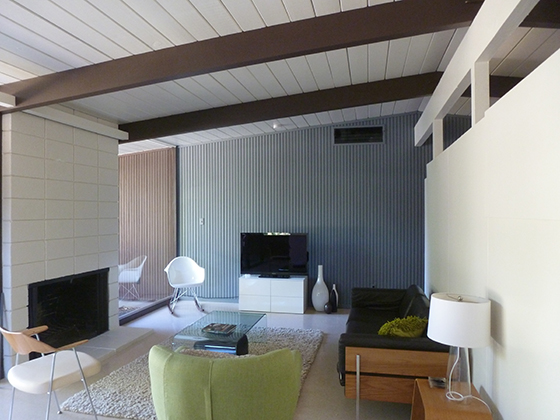 I guess the clue should have been in the name, but it honestly didn't look blue before. Now we're contemplating changing it. After all, we'll be painting the entire exterior in this color, so it needs to be right. As usual, we'll live with it for a while and see how we feel.
Edit: as predicted, we repainted the wall.
Save