Post and beam construction is synonymous with Eichler homes, and similar modern home designs. This is what enables walls of glass and open living space. These ceiling beams are intended to be visible, and admired, as an architectural feature. And they need painting.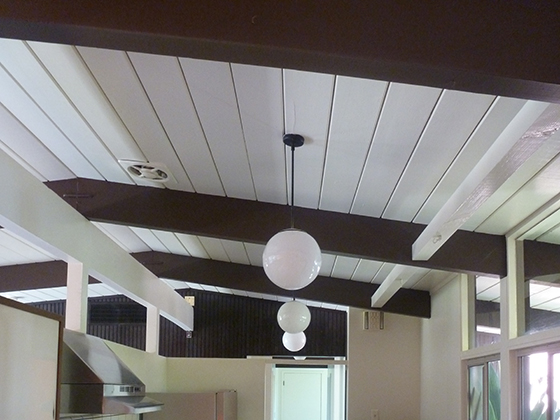 We'd inherited brown painted beams in the living space, shown in this early kitchen shot (above), and white in the beds and baths. We considered stripping them…for about five seconds. We dismissed it –way too much hassle. Painting was the way forward.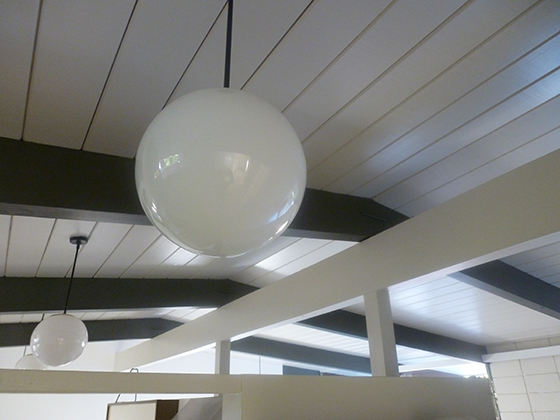 Our lengthy palette deliberations led us to pick Sherwin Williams' Grizzle Gray. This is darker than our trim and siding, and will contrast well with the ceilings, which we'll eventually re-paint white or very pale gray.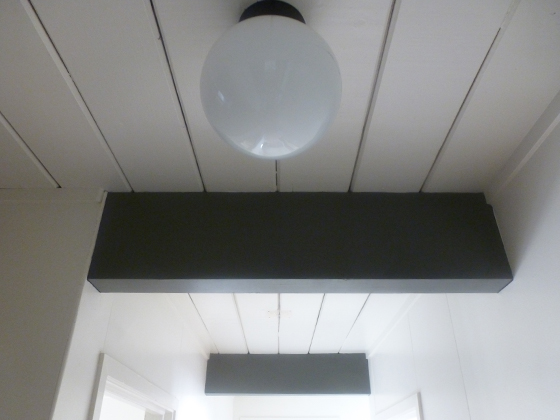 We tackled the office a while back, but we still had a lot to cover –the huge beams spanning the roof pitch, varying sized bedroom beams, and tiny hallway sections (above). Over several nights, we painted them all. Some required multiple coats.
There's also a central beam, running through the house, which (from what we've seen of similar era Eichlers) should contrast with the other beams. We gave this a fresh coat of white paint (above) and now everything looks crisp.