Our side patio – overlooked by living area, office and master bedroom – is where we spend most of our outdoor time. And it was probably the neatest outside area to begin with. So much so, we haven't really done anything to it…apart from battle the leaf problem.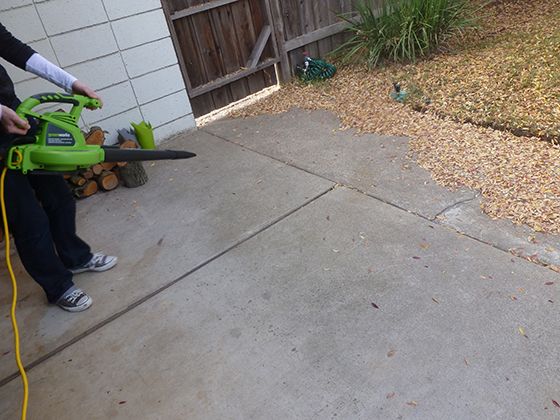 Until now. Remember those couple of shrubs I said we'd live with "for a while" –like that was gonna happen. The other day, I just grabbed the reciprocating saw and cut them down. If only it were that easy though. It took another hour or so to remove the obscenely stubborn roots.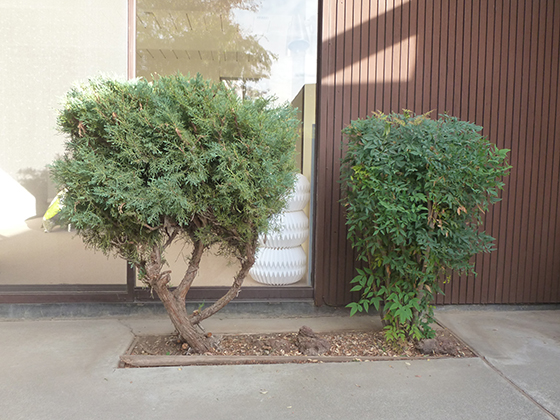 We just wanted something neater. More designed. So, we bought some Horsetail Rush to go in the space. We've always liked the look of it, and it can easily be trimmed to look slick. We placed four in the space, to check they'd work, then planted them.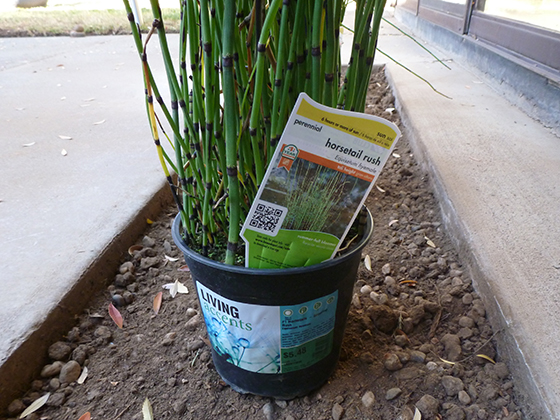 We topped-up the bed with Bermuda Green crushed stone. It's not green, more a greenish gray. Truthfully, this wasn't our first choice. We tried Mexican Beach Pebbles, but they just didn't look right. And they cost way more, so switching was a no-brainer.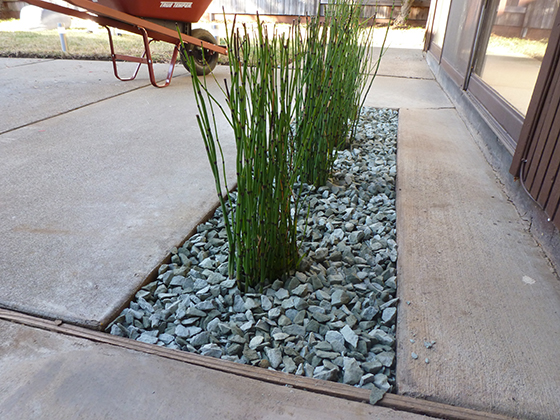 The crushed stone looks like a mix of grays above, but that's because some is wet. It dries much more uniform. We'll use this stone in most of the outdoor spaces, including replacing the cheap black bark we've put down for the winter. Our next patio targets were these plants.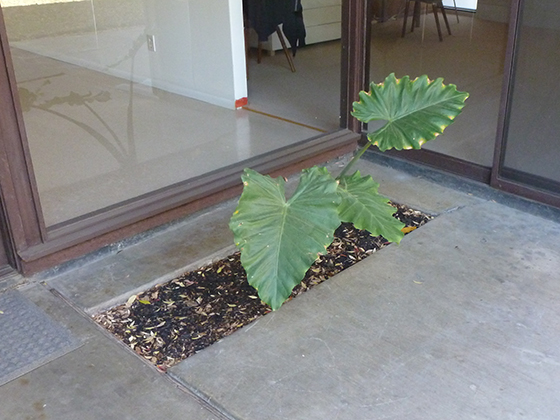 They sit either side of the living area. I'm not sure they're suited for the shade, as they don't look well, and lean toward the sun. We need something more suitable. In the meantime, we put them out of their misery, and filled the two beds with more crushed stone.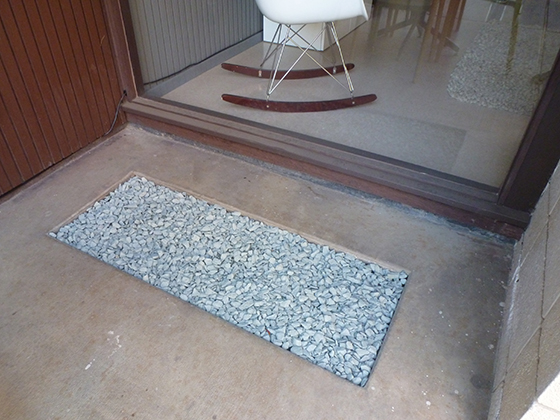 Now the patio area looks much cleaner, if a little naked. There's no point planting anything here before the spring, so we have all winter to find some shade-loving replacements. We're thinking some sort of ornamental grass or a low spiky plant.
Whatever we choose for this space, it won't be anything too large, as we both prefer these living room windows less obscured. They're big already, but this makes them feel bigger still, and creates a better connection to the outdoor space.