We're big fans of Rustoleum paint –the finish is great and it's so darn cheap. So much so, I'm always on the lookout for stuff to spray. At the weekend, I bought a six-pack (not that kind), rounded-up the latest candidates, and got to work.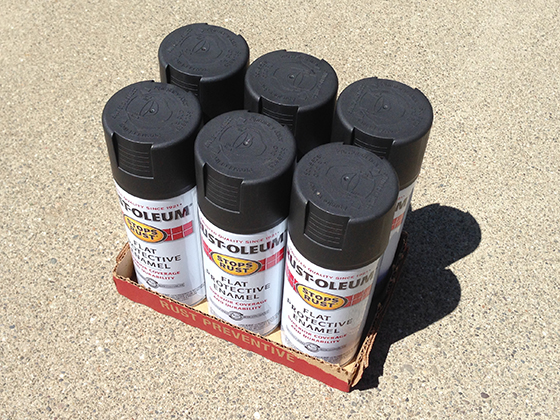 You might recognize these bullet lights –I previously sprayed them gray. As we're painting the exterior gray, we figured they might be too 'matchy'. Black should make for a better contrast. This pair will throw some light on our back yard, eventually.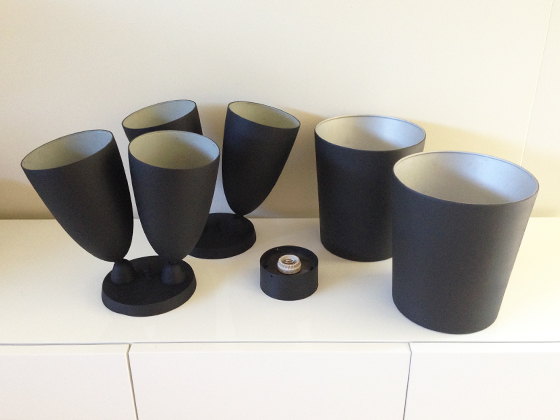 In the center, a collar for another wall-mounted globe (like this one) we're installing by our patio. On the right, two former office bins. These were old and scratched-up (no 'before' pic, sorry) so we've reinvented them as planters. Now, what else can I spray?