Before we took the 3,000 mile trip from Boston to Sacramento, we squeezed the contents of our apartment into two 8 x 7 x 6ft pods (technically, ours were called ReloCubes, but you get what I mean) leaving us without furniture this end for about five days.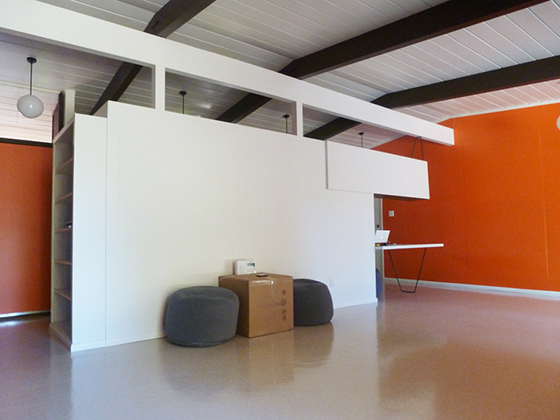 We had makeshift seating, ordering these Crate & Barrel outdoor poufs to arrive when we did. And we used the empty boxes as side tables. We also packed an inflatable bed in our luggage. That said, it was a long, uncomfortable wait for the ReloCubes.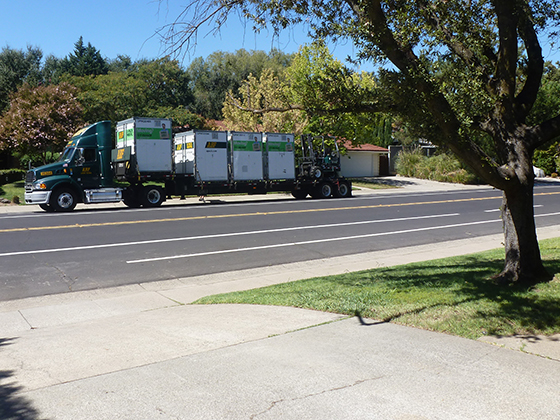 When they finally arrived, the driver managed to get the heaviest, furniture-filled one onto the driveway to reduce carrying distance –helpful in 95 degree heat. We worked non-stop for several hours to unload, attracting plenty of attention from the neighbors.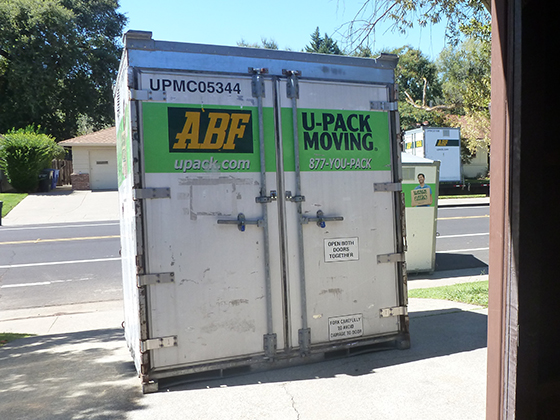 Many stopped by to say 'hi' and welcome us to the neighborhood. I now realize they were also checking we knew what we'd bought. We told them we knew about Eichlers and planned to respectfully renovate. This met with smiles and expressions of relief.