There was no fridge when we bought this place, so we ordered one to arrive just after we got here. We picked this Fisher & Paykel model, as it's nice and minimal and "counter depth". That said, it still sticks out a bit further than we'd like.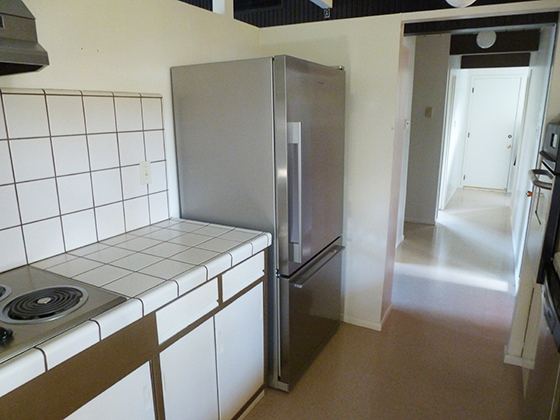 We also needed a washer, so got this GE model. We'll get the dryer later, once we've stopped hemorrhaging cash. The delivery guys said it was the smallest washer they'd ever seen. And, by American standards, it is small.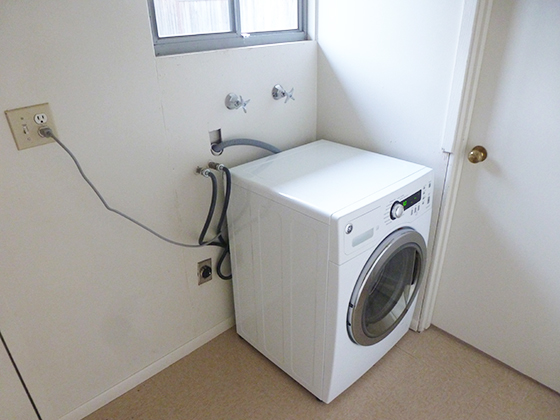 Funny, back in the UK, it would be seen as pretty big. Either way, it fits our needs, and the space, perfectly. And it's a big improvement on the shared laundry we had to endure in Boston. We'll pretty-up this area at some point but it'll do for now.