Having read plenty of renovation blogs (Eichler and otherwise) in the past, this is typically when the jaw-dropping 'before' photos are revealed. But honestly, we have no horrific photos to show you (unless you have an irrational fear of the color orange).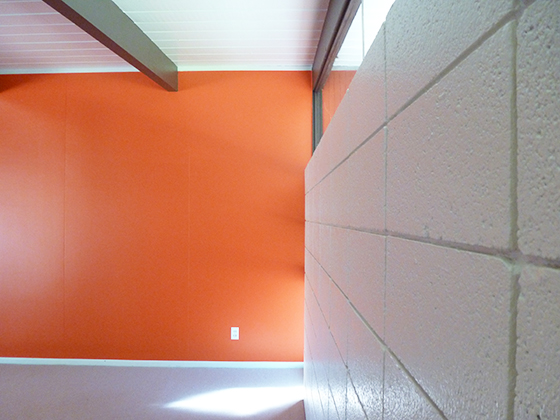 No crumbling beams. No holes in the roof. None of the typical owner 'upgrades' needing reversal. One family owned the house since '55 and clearly looked after it. Sadly, someone did paint the original grasscloth closet doors, but now I'm reaching.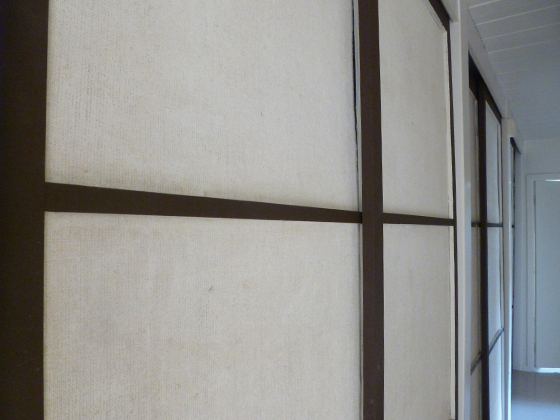 There were renters for the last few years, so the sellers made some quick fixes to the house –beige VCT in the living area, beige carpets in the bedrooms, and white(ish) paint everywhere. They even painted the kitchen sink. Yes, painted. It's peeling already, as you can see.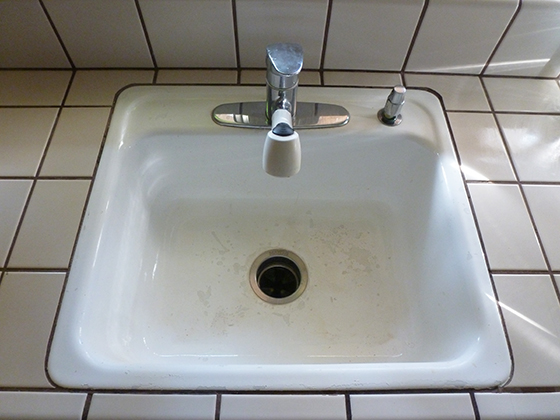 There's some minor deferred maintenance to take care of, and old wiring to tidy up, inside and out. Nothing dangerous though. Probably the biggest issue is the unusable (and awful smelling) master shower, which we'll need to sort out quickly.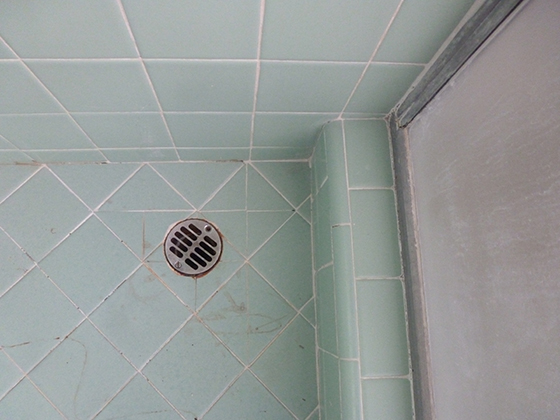 Overall though, it's in remarkably good condition for a 60-year-old property, on the surface at least. So, we can put up with a few cosmetic updates. Take this gold letter plate and house number, for example. We've already eyed their replacements.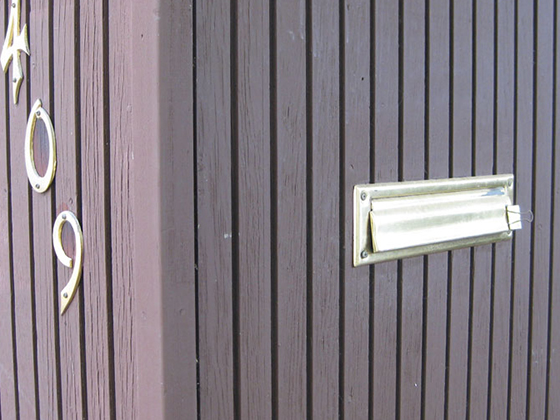 And we do benefit from some recent upgrades. A new foam roof was installed just over a year ago –the best choice for Eichlers, and a big energy saver. Plus, we have a new water heater and a relatively new HVAC system. We really can't complain.
Save