Globe lights (sometimes called ball lights) are synonymous with Eichler Homes. Unfortunately, they sometimes get edited out during owner 'upgrades'. We were happy (and lucky) to discover pretty much all of ours intact. As is typical, our Eichler features a few different globe types and sizes.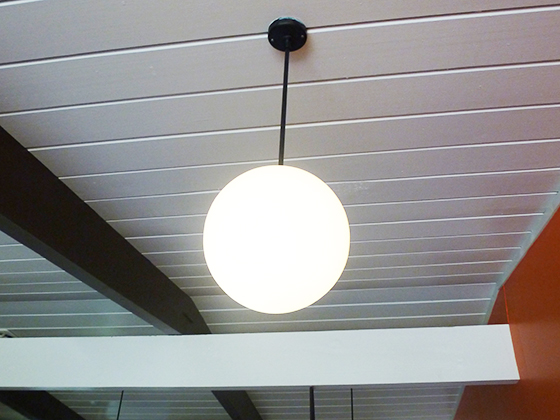 We have five 10″ globes with stems (above). One in our entryway, three in the kitchen and one in our dining area. We also have five 8″ globes without stems (below). Three in our corridor and one each in the laundry area and master shower room.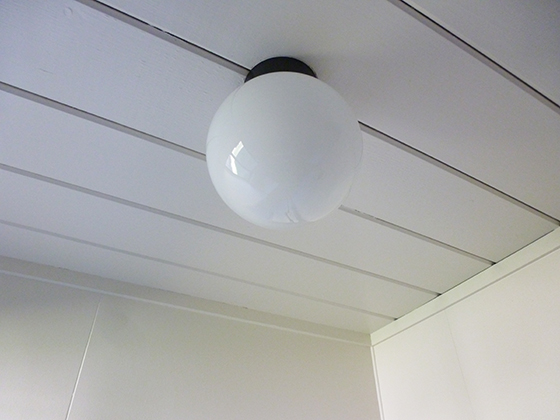 We have another 8″ globe outside our front door. We set up an automatic timer for this one, for security, and to help us find our keys in the dark. I'm guessing there may have been more external globes originally, but this is all that remains.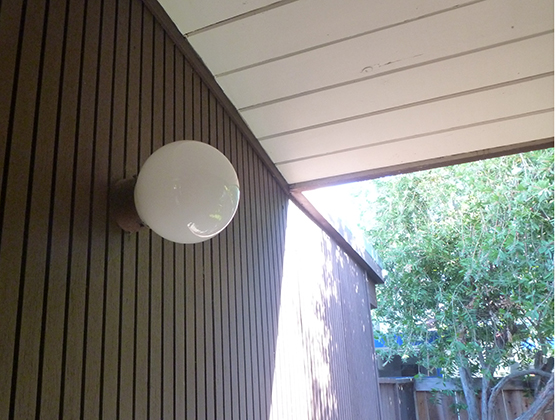 We also have a 6″ version (below) in the second bedroom. This is definitely a good match, but I'm not certain it's original. There are no other globes, or any fixed lighting in the bedrooms. Instead, the light switches link to sockets, designed to be used with plug-in lamps.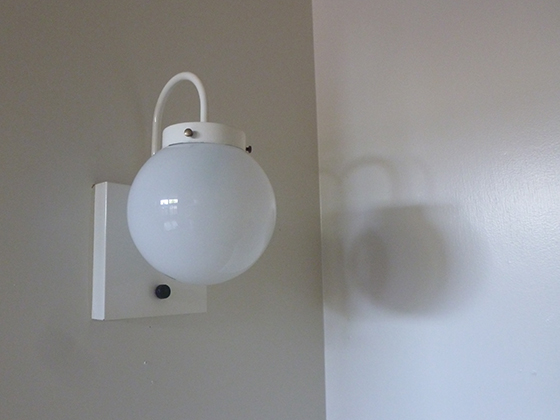 Stretching the globe theme a little, our guest bathroom features a trio of 3″ globe-style bulbs. This looks pretty old but I doubt it's original. Either way, it's sort of in-keeping and will stay for a while at least. The unit just needs refinishing.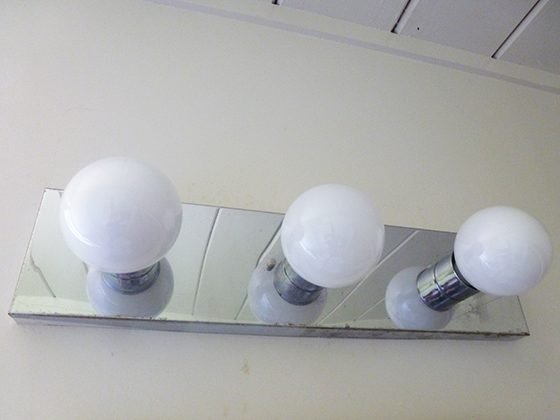 The master bath has a newer-looking standard-sized bulb ensemble (below) which may have come straight from Home Depot. In any case, it will remain part of our globe family, because we have other priorities right now.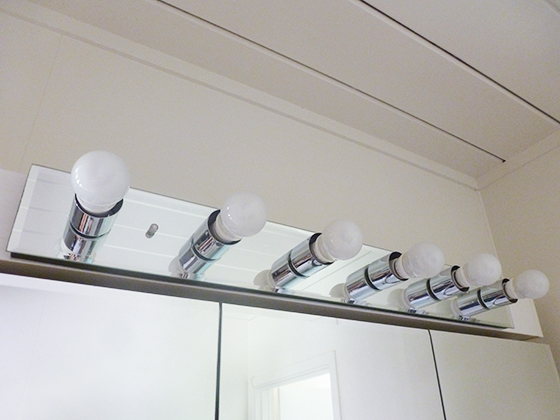 So, how many globes did you count? Just kidding. Originally, Eichler light fixtures were made by Lightolier. They are no longer available but mainstream suppliers offer similar alternatives. If you're lucky, you can still pickup original globes on Craigslist, eBay etc.
Save