Quick update on our office (technically called the "all-purpose room"). We revisited the wood paneling I told you about, to improve on the finish. We used more Citristrip to clear any paint remnants, cleaned with mineral spirits, then applied another coat of Restor-A-Finish.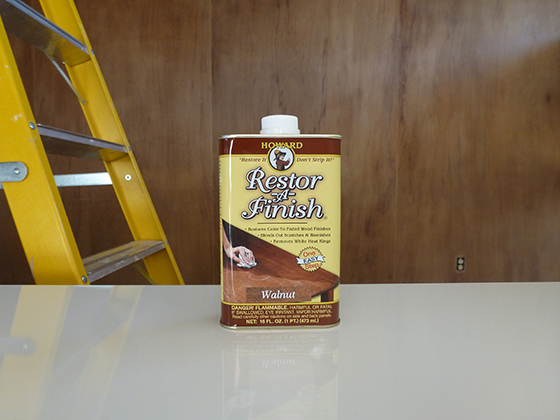 The results were worth the effort, though it's difficult to do it justice with my camera. It's still not 100% perfect, but it's close. A couple of neighbors have seen it and seem impressed. That's good enough for me, and this is how it will stay –during our watch at least.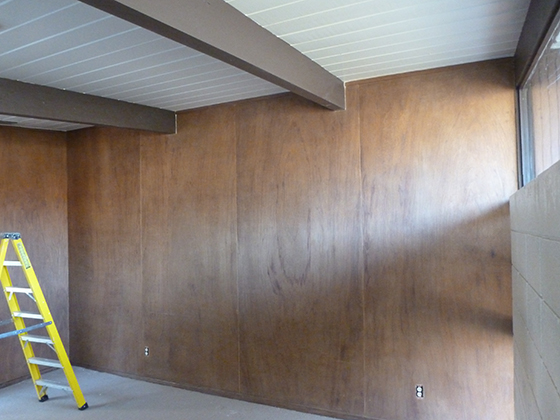 We also remedied our desk situation –our original desks were damaged in the move, and didn't quite work anyway. We took a trip to the local IKEA, having identified some components that would fit together, better fill the space, and match our modern aesthetic.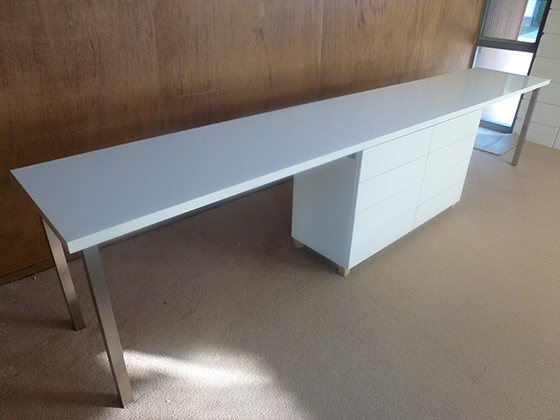 We attached three four-foot table tops, supported these with center drawers and legs at either end, then added brackets to make everything sturdy –we'll spray these white. We attached wooden blocks to the bottom, to bridge the height gap –we'll make a white plinth to cover these.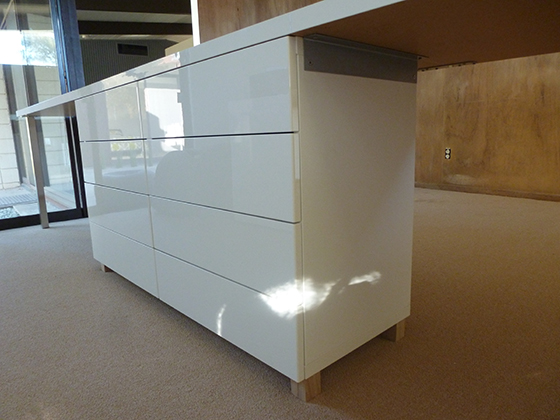 Then it was painting time. We're using Sherwin Williams Duration in 7067 Cityscape for the trim. This is the same color that will eventually cover the entire exterior of the house, including the (currently brown) siding, visible through the window.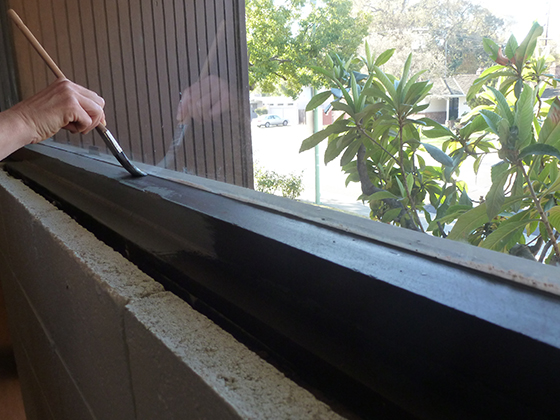 Mostly fiddly details, including this window frame. We like the combination of the gray, wood paneling and cinder block wall. The window will eventually be replaced, along with most others in the house, but that's way down the list. It looks pretty tidy for now.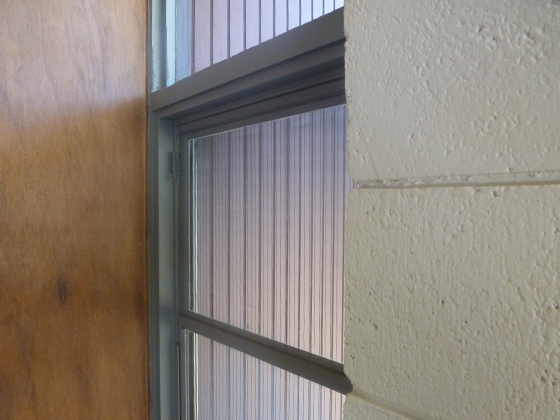 We're also using Sherwin Williams Duration for the ceiling beams, in 7068 Grizzle Gray –a darker gray, for contrast. You can see the original brown color of these half-covered beams. They run through every room of the house, so this is just the start.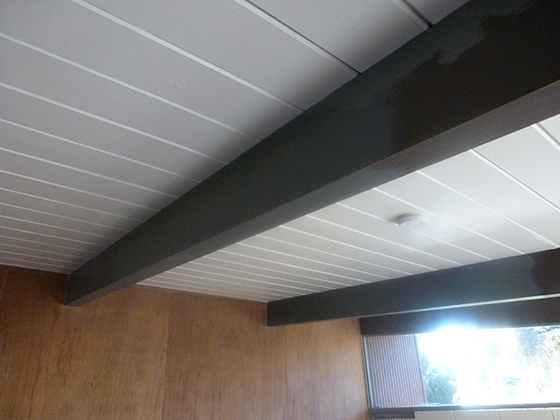 Which reminds me, another thing that needs painting throughout is the ceiling. It looks pretty white here, next to the dark gray, but it's very much on the cream side. The original owners and recent renters apparently smoked, which can't have helped.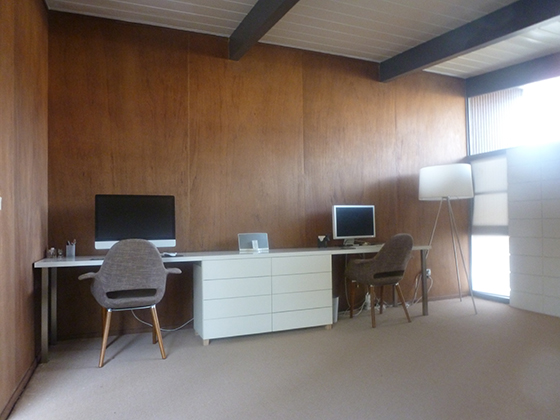 Still a few bits to do in the office. We need to replace the carpet with VCT (which will ultimately run through the whole house), paint the cinder-block wall, paint/insulate the external wall (not pictured) and do something about the mess of cables under my desk!