Our lime green front door was the first, and biggest, of four external door projects on our list. With that done, we tackled the door leading from our kitchen into the garage. It's the white one you can see in the distance below.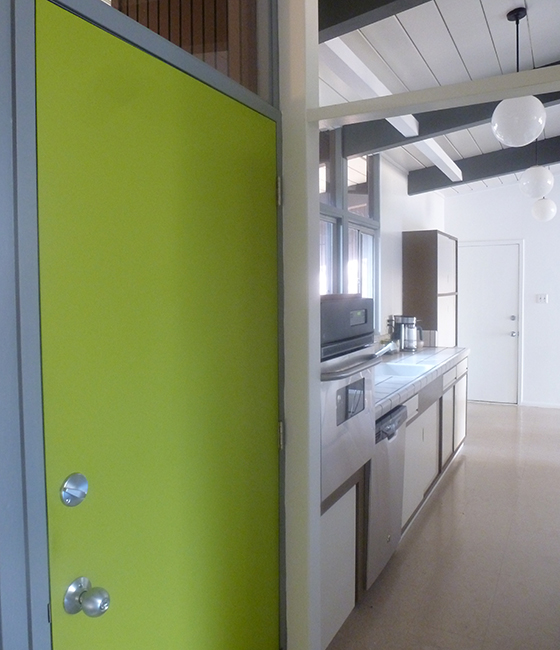 Previously, we couldn't unlock this door from the garage side –we had to exit through another door, before entering the house. This was a pain. The hardware looked pretty rough too, so needed replacing. Sorry, no 'before' pic, but you can make it out here.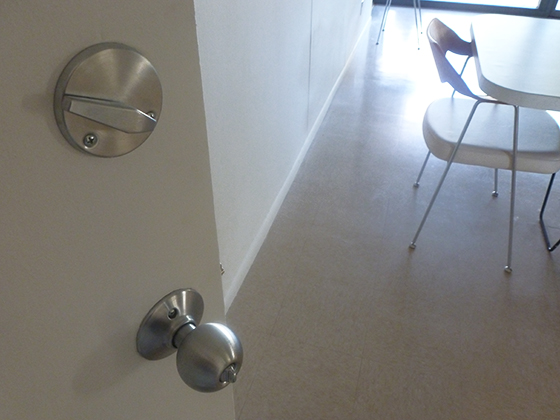 We used the Schlage Orbit F-Series hardware again, to match the front door, and had the locks identically keyed, for convenience. We also gave the door a fresh coat of white paint. Truthfully, this door will need replacing at some point, but it'll do for now.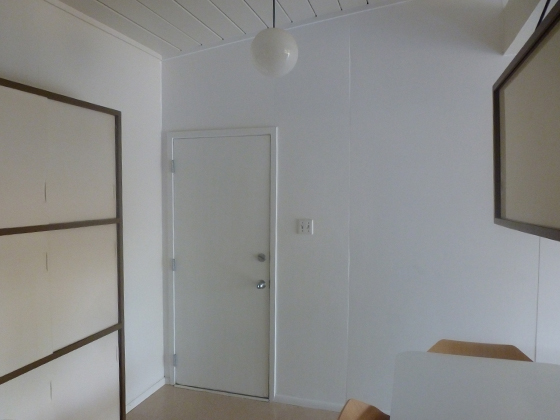 At least it looks better and functions correctly. Next-up, another door from the garage –this one leading to our side pathway. You can see the gold-colored hardware doesn't match the stainless steel letter plate we installed. We've been itching to replace it.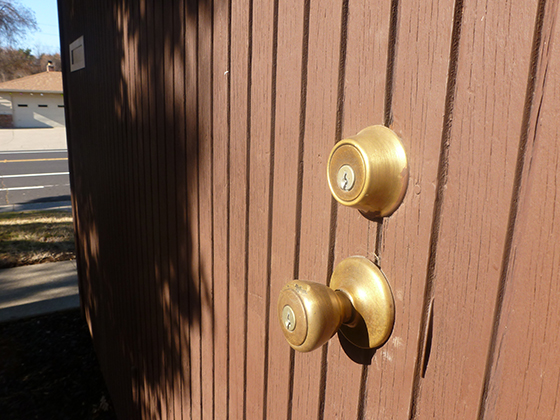 We need to lock this door from the garage side, but don't need or want keyed entry from the outside. We only use it while doing yard work, plus it's more secure that way. So, we went with a flat-plate deadbolt, and a keyless door knob.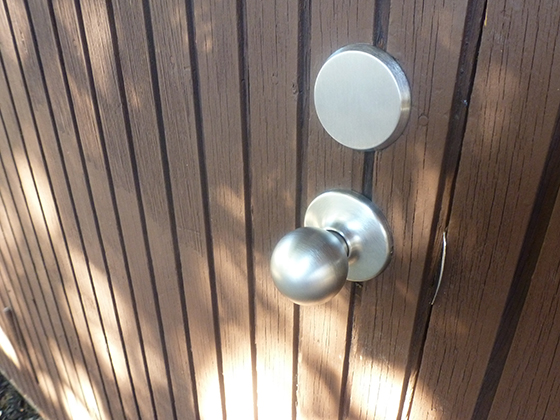 The deadbolt/plate is Schlage, but they don't make a matching keyless door knob, so we had to find something similar. This one from Kwikset is smaller, but a decent match. It certainly better complements our letter plate, and doesn't bug us every time we walk by.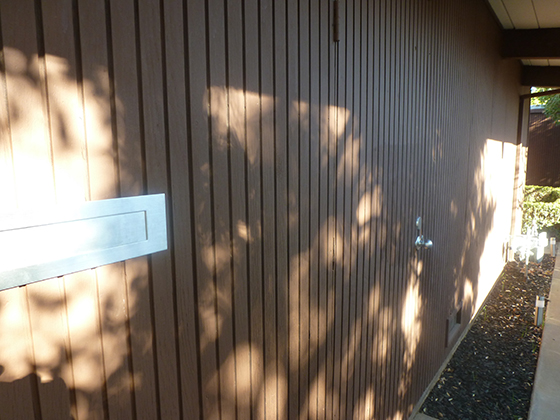 Having replaced our house number, light, letter plate, and now door hardware, the journey to our front door is way more aesthetically pleasing, to us at least. Three doors down, one to go. We're getting there.