We just returned from a rare, and long overdue, UK trip. Before leaving, we Fog-proofed the sofa, and locked-away other 'scratchables' in our music room. Shout out to our neighbor, Frank, who fed Fog for two weeks, becoming his new best friend in the process. As you can see, Fog was missing us already.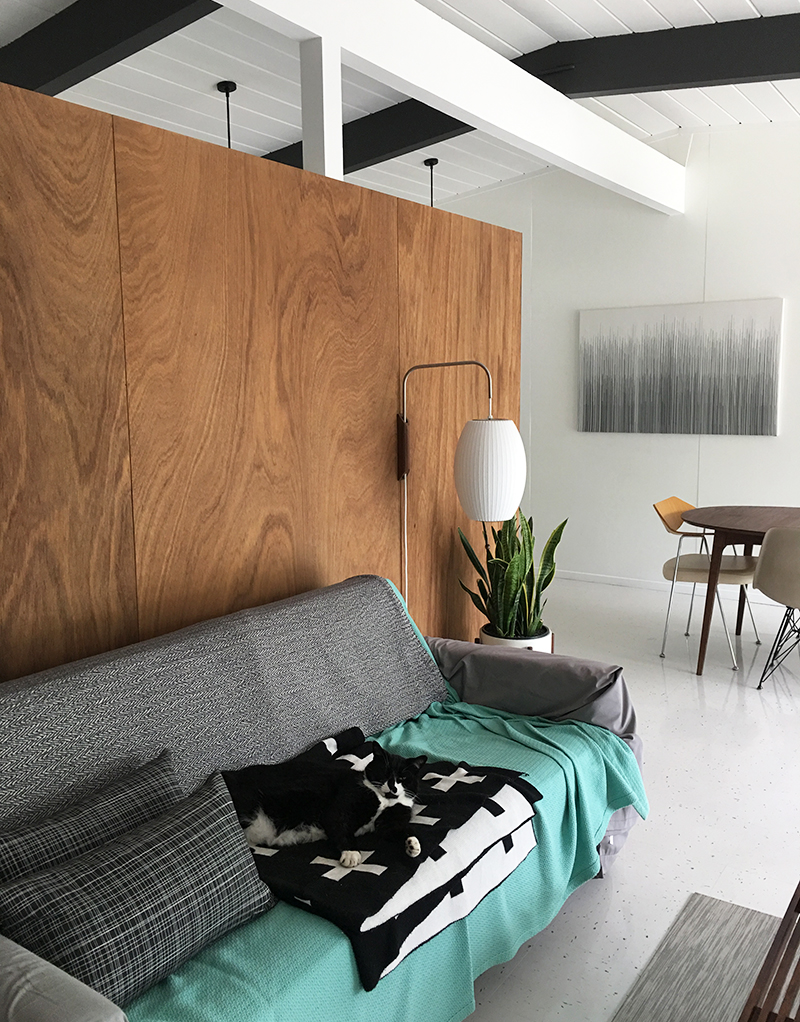 I anticipated posting pics of black cabs and red buses, but we skipped those London staples (if that's your bag, check our last visit) and headed straight to our home town of Cheltenham. I also expected to share some grey-sky pics, but it was pretty clear, and didn't rain for two weeks –very rare, any time of year.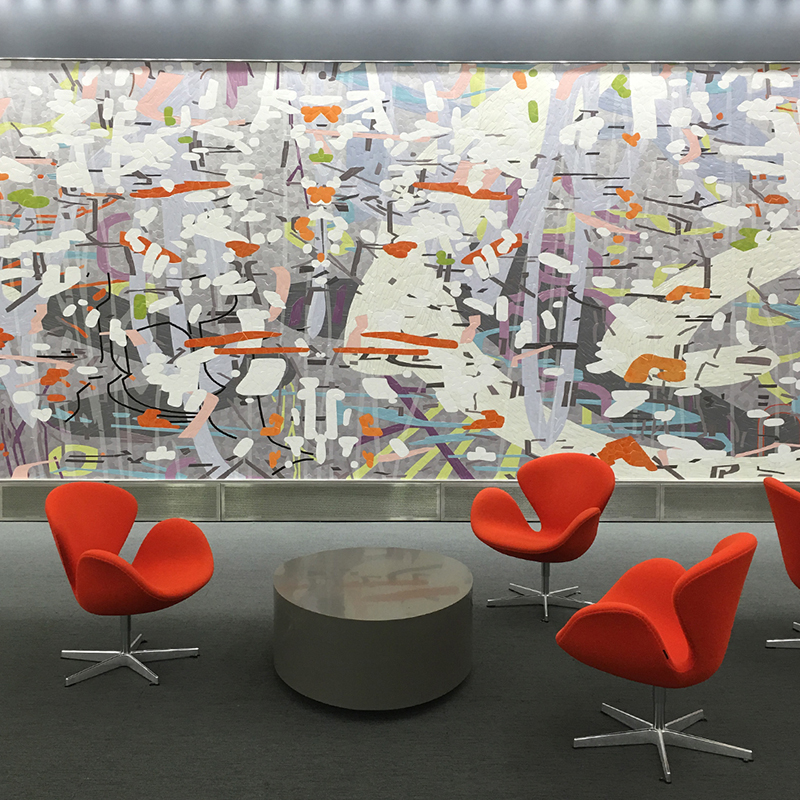 Why the Swan Chairs? Well, we flew from SFO (San Francisco), where these beauties reside, backed by a cool Amy Ellingson mural. Full disclosure –I snapped this on a previous trip, but now seemed a good time to share. After a ten-hour flight, and a two-hour car ride, we reached Cheltenham –a vibrant spa town, in the Cotswolds, known for its Regency and Victorian architecture.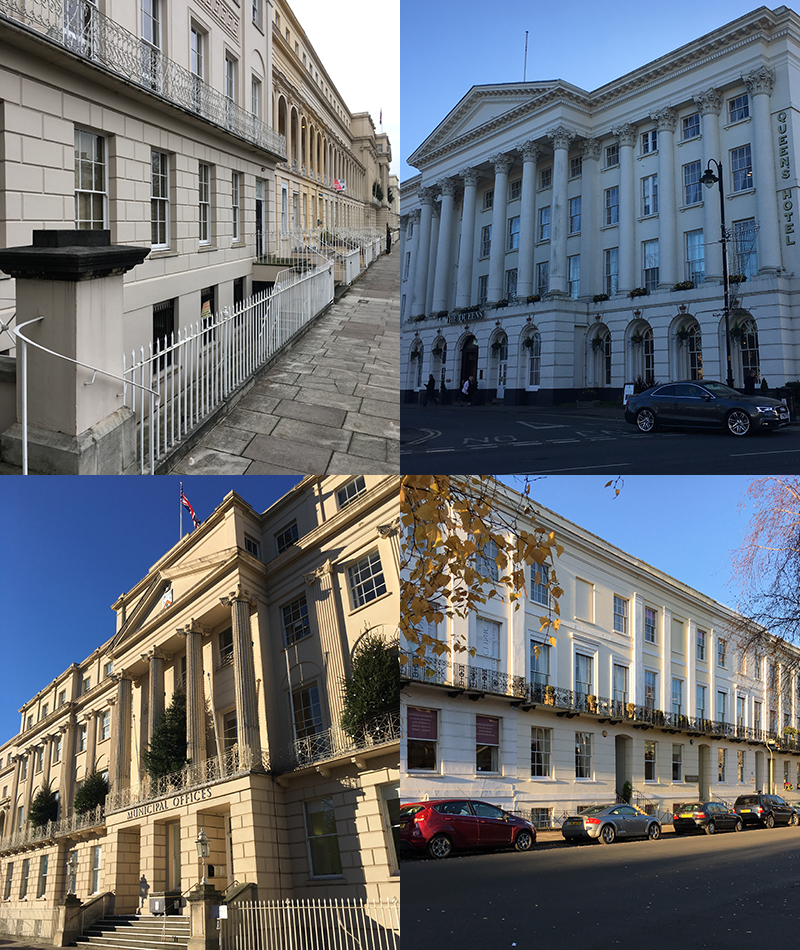 And definitely not known for mid-century modern. With one exception, beyond this substantial gate. Sandwiched between more predictable offerings, a modernist home, designed by Roger Dyer –he worked for Eichler Homes, then returned to Cheltenham in 1963, inspired by his experience. This happened to be around the corner from where we stayed –big thanks to our great friends JJ+Brill, who put up with us for two whole weeks! Anyway, we couldn't resist a peek.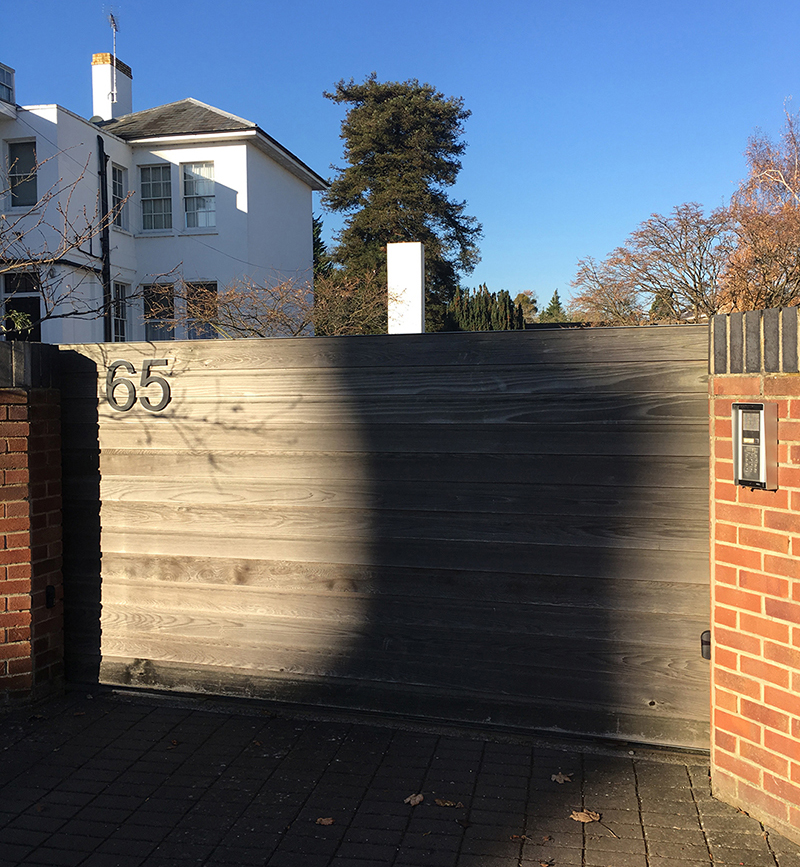 But we didn't press the buzzer. "Hi, we're originally from Cheltenham, but own an Eichler in California…" –guess we should've tried. Maybe next time. Anyway, we can take you inside, via these original listing pics. The exterior is render, not siding, but there are some signature Eichler features –walls of glass, tongue-and-groove ceilings, overhead beams, clerestory windows, and globe lights. Modernized since the sixties, but definitely retaining some Eichler flavor. See more here and here.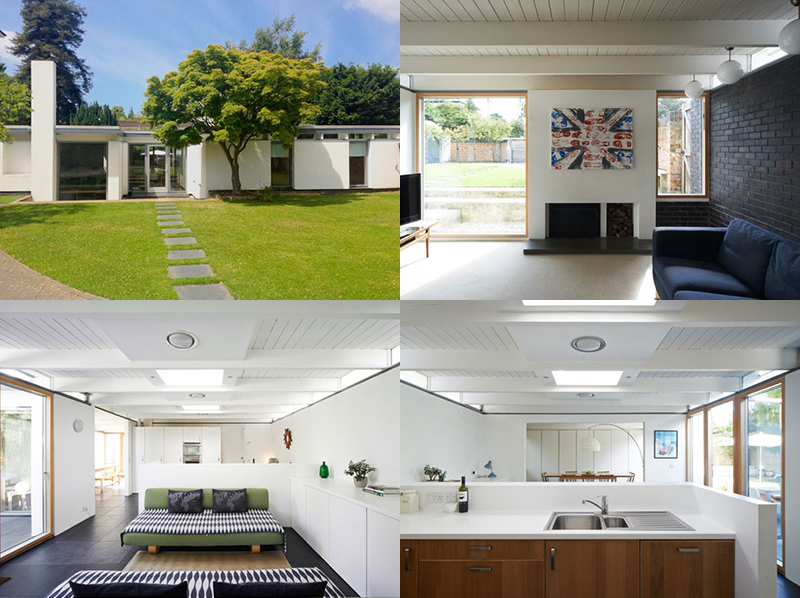 That's it for the FogModern-relevant stuff. The rest of our trip was tightly packed with family and friend visits, punctuated by food and drink excess. We also mounted a vinyl quest of mammoth proportions, scouring every local charity shop (US: thrift store) and record seller, and gathering a substantial haul of LPs –enough to merit their own suitcase, and a dedicated blog post (coming soon).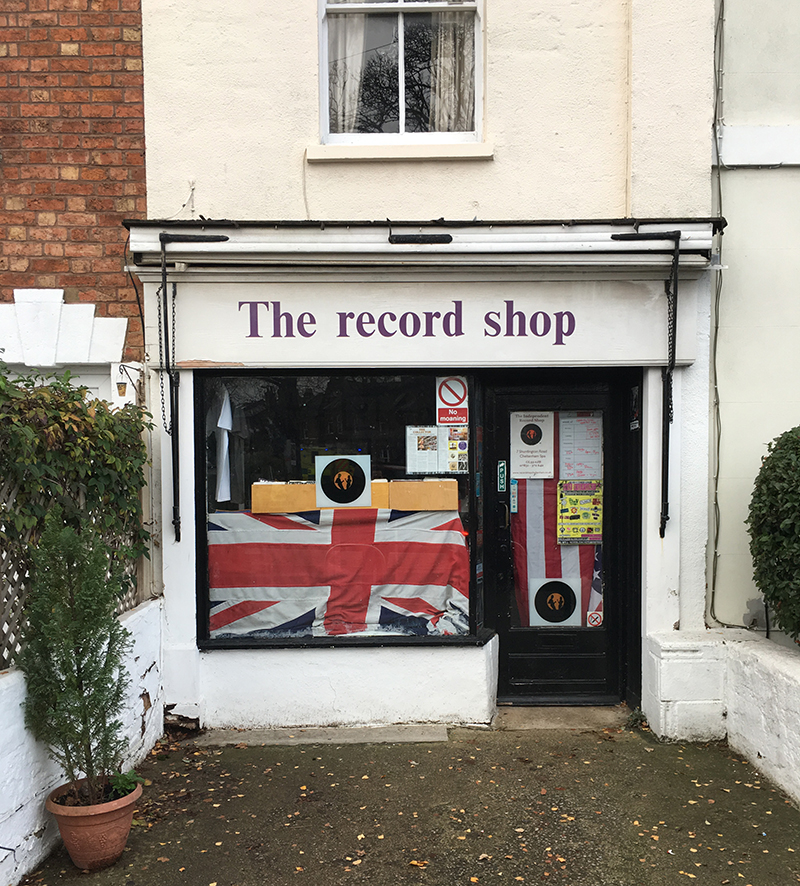 Naturally, we reacquainted ourselves with our much-missed local cuisine –fish & chips (with pickled egg), bacon butties (with Danish bacon), Chinese curry (with 'proper' chips), and a full English breakfast. Other notable nosh included Scotch eggs, sausage rolls, and Cornish pasties. And we kidnapped plenty of mint sauce and Bisto gravy. If any of that sounds like gibberish, feel free to ask questions.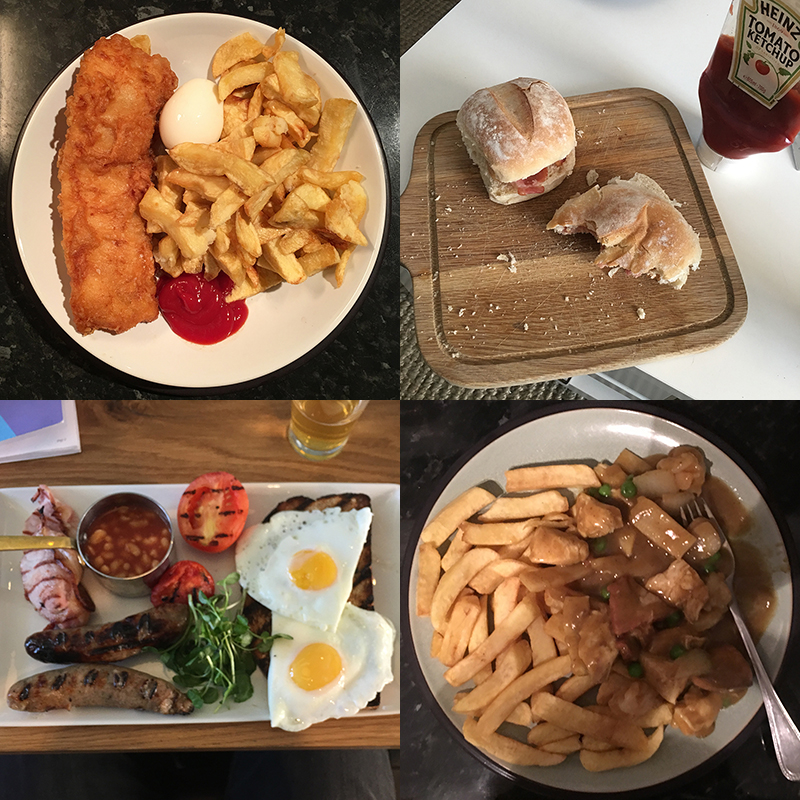 Did I mention beer? Frankly, I wasn't impressed, and realized how spoiled we are in the US –particularly on the west coast. The British craft beer scene has progressed in our absence but still doesn't cut it, IMO. I did try several real ales, but I enjoyed the names more than the taste. Needless to say, I savored my first California IPA back on US soil.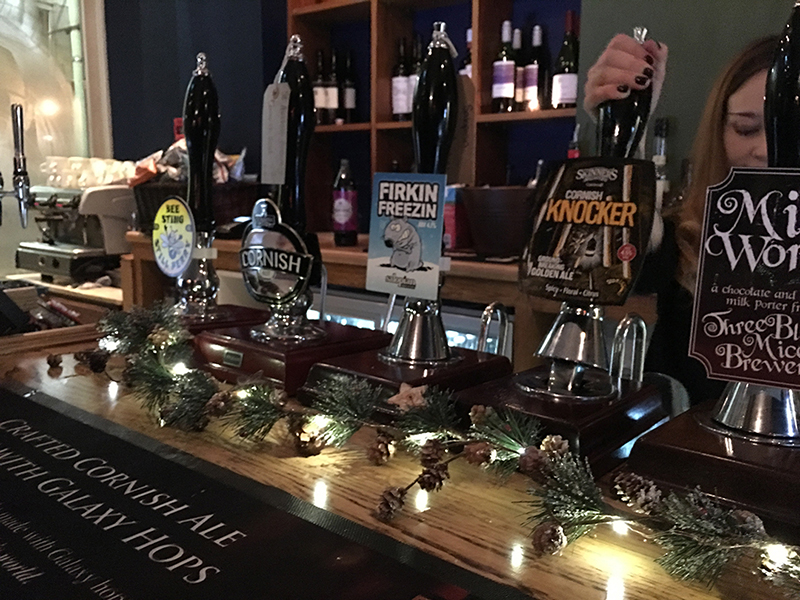 Yet more indulgence (we were on vacation) –we managed to snag a business class upgrade for our return leg. Makes such a difference to have the pre-flight lounge, on-tap libations, abundant legroom, and a lay-flat 'bed'. The food was genuinely good, and the flight was a pleasure…relatively speaking.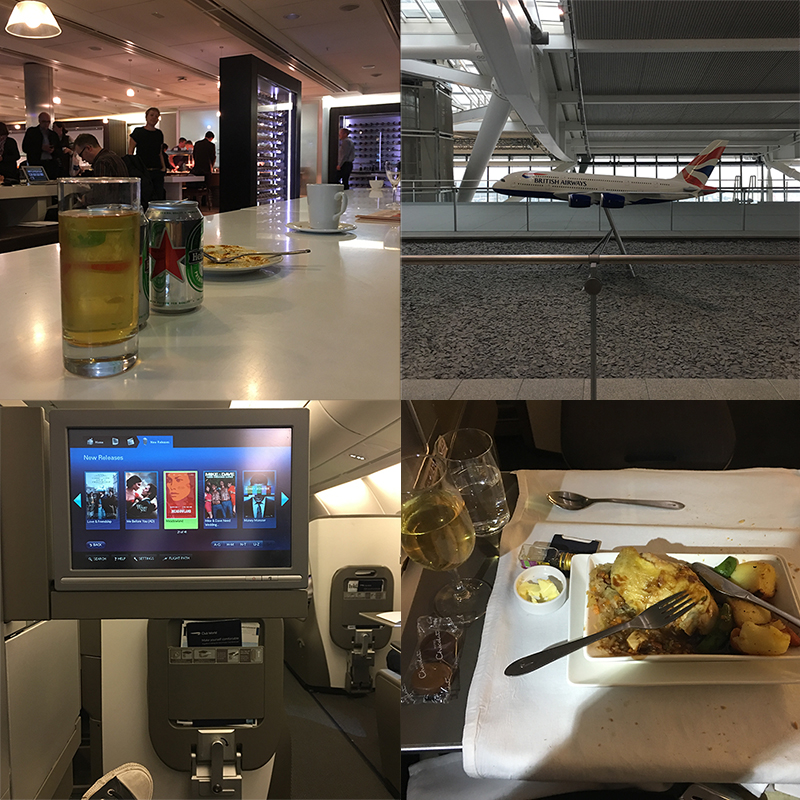 Before we knew it, we were back at SFO, greeted by this spectacular sight –we'd never seen so many sparkly trees. Speaking of which, we've been creating our own sparkle since returning. We've shared a few glimpses on Instagram (with more to come) and will post a full roundup here, after Christmas.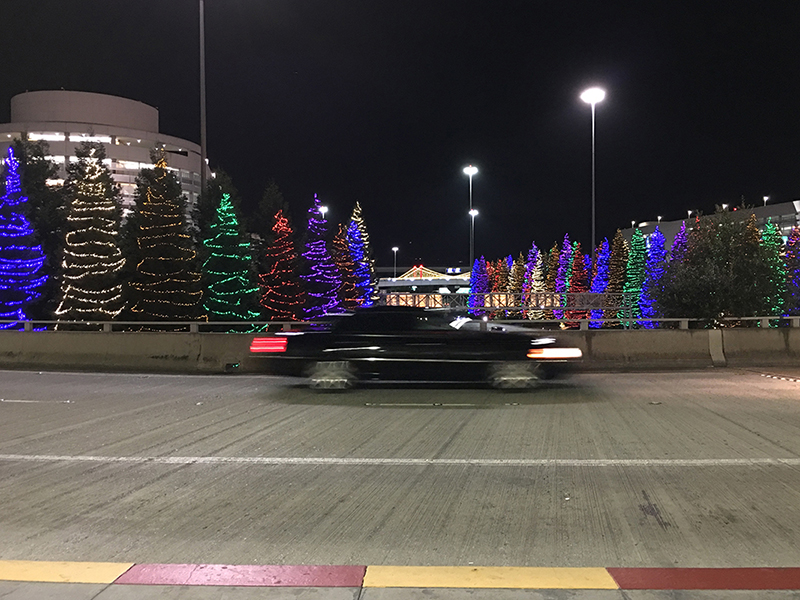 A final thought, following our trip. When you move to a different country, the concept of 'home' changes. At first, home is back in the old country, with familiar faces and places, and lifelong memories. As time goes by, there's a shift of heart and mind. New friends are made, new memories are created, and the new place starts to feel like home. We were sad to leave, but it's good to be back.
Save
Save
Save
Save
Save
Save
Save
Save
Save
Save
Save
Save
Save
Save
Save
Save