Sacramento is nicknamed city of trees, so we were prepared. We just didn't bank on so many being in our yard. We removed the only real problem tree, as I mentioned, but there are more on our hit-list. And things could have been far worse.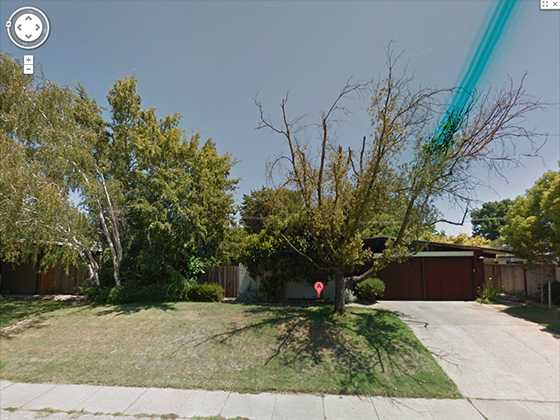 This 2011 Google Streetview pic clearly shows the trees had taken over. Some were gone when we arrived…presumably struck by that giant blue death ray. Either way, this explains why people keep saying it looks much better now…despite the state of our front lawn.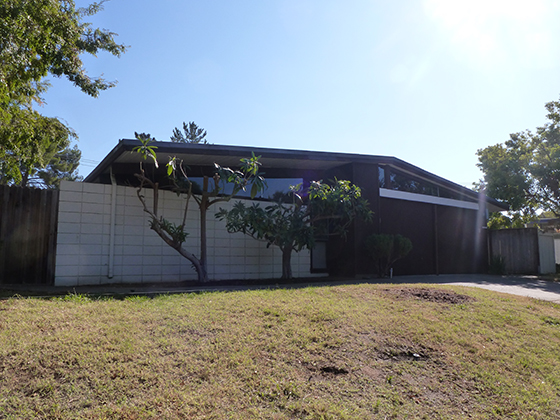 Don't get me wrong, we love trees, we just prefer them used sparingly. And there's another problem; leaves. Since we've been here, leaves have been consuming us –covering our paths, patio and lawns. Now I know it's the season, but this is ridiculous.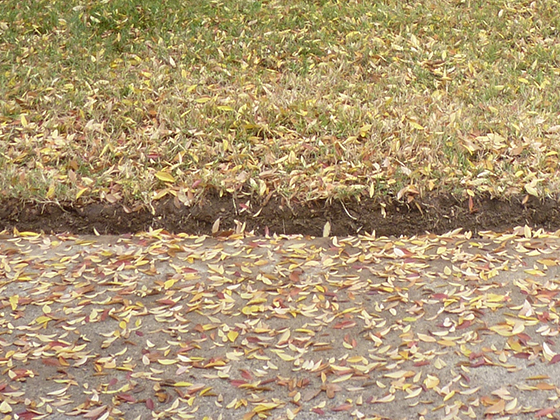 No sooner do we clear up, the leaves are back. We may as well give up until fall is over. The main culprit is a large tree (Karen calls it "evil tree") which leans from the corner of our front lawn, right over our fence. We have some pretty windy days, so it's a worry.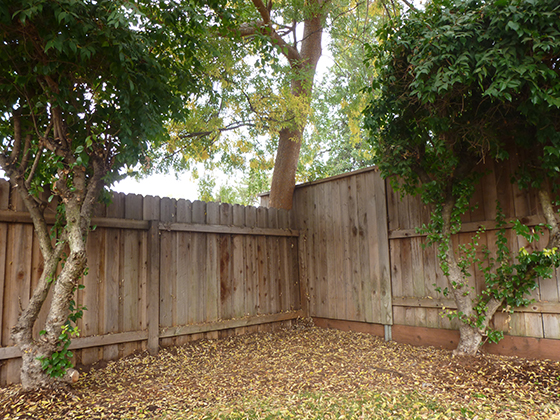 We've ear-marked this one for removal, but we can't afford to right now. We're resigned to living in leafville a little longer. But it's not all bad. We have some great-looking specimens on our property. I love this Bottlebrush Tree, though it's a bee magnet.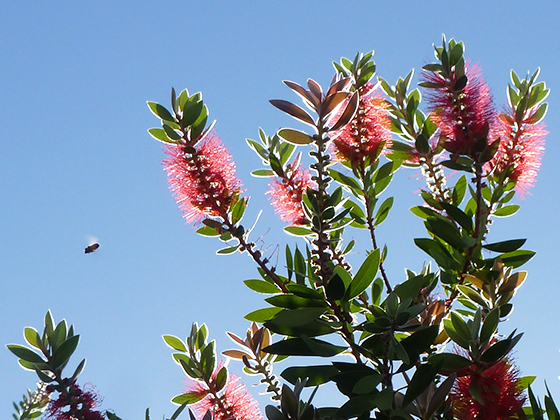 And we're lucky to have four citrus trees in the back yard, this being the best of the bunch. Coming from England, It's an alien concept to pick oranges from our own tree, but it's something I can get used to. They taste great too, which surprised me. Not sure why.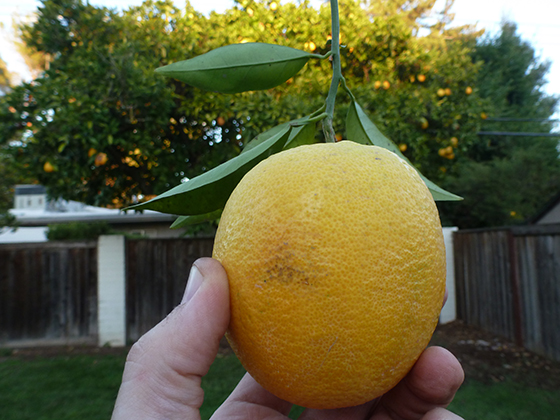 We have several other trees and shrubs, most of which we're not particularly fond of. I mean, what's this ensemble all about? It just looks messy to us. That said, we'll live with them for a while, otherwise our yard will be totally naked.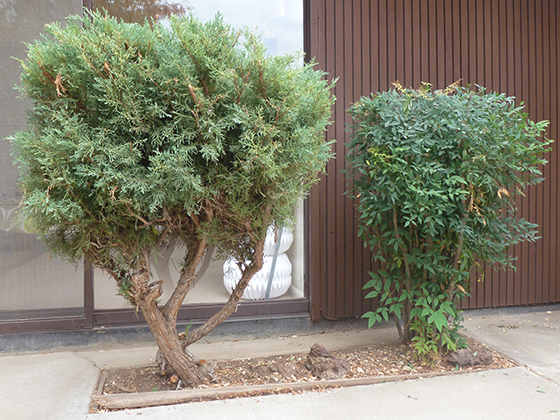 It's not a tree, but this prickly pear is pretty darn cool. It's also not ours –it peeks over the fence. Our realtor mentioned these can be used for Margaritas (and I found recipes online) so we should definitely make some. I'll ask permission before picking any, of course.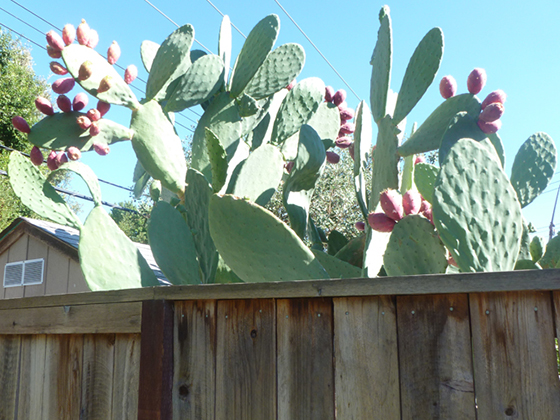 Must mention this Bird of Paradise, with flowers that match our front door and panels (in fact, it's the only thing left that matches, since we painted the wall). It's probably a little large for the spot, but we both love it. So it stays.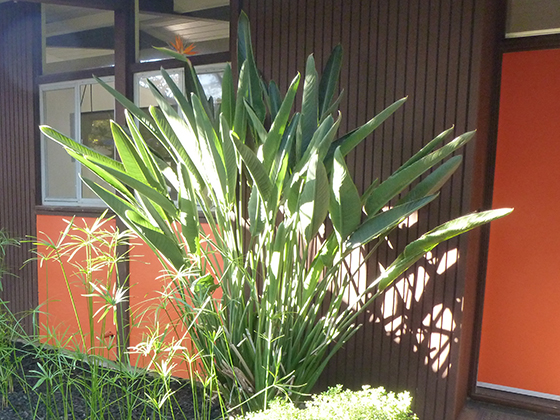 I could share many more, but I'm guessing you're as treed-out as me. Our immediate neighbors don't share our minimalist approach, so they'll probably wince every time we remove something green. But we need to do what's right for us.