It's only rained twice in the (almost) three months we've been here, and winter seems miles off. But it's coming. And there will be rain. So, we decided to check on the roof, for leaf build-up, standing water and downspout clogging.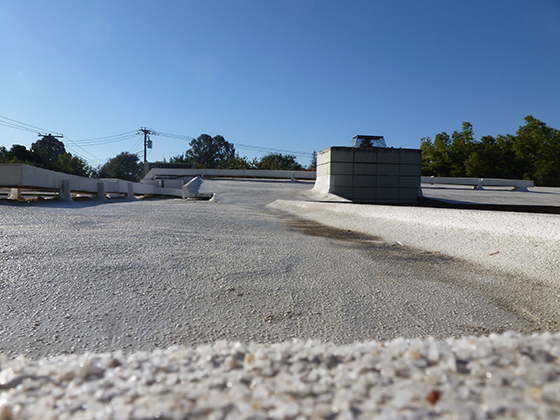 Ours is a foam roof –the accepted #1 choice for Eichler Homes. They're a great benefit for heating and cooling, and never need replacement – just re-coating every 10 years or so – unlike tar and gravel roofs, originally found on Eichlers.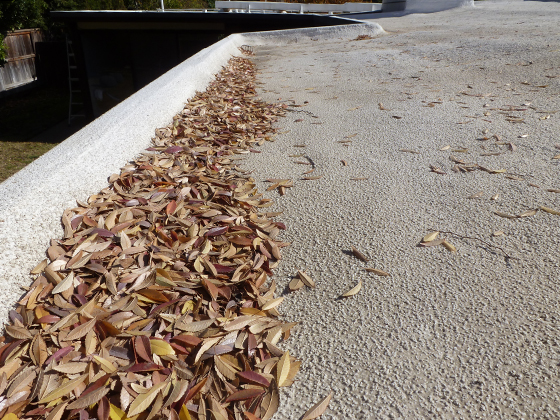 Our nearly two-year-old roof is in great shape, but there were plenty of leaves. No surprise, as we often hear them blowing around. I gathered two buckets' full, while soaking up the sunshine. Incidentally, 99% of these leaves are from the "evil tree" I mentioned before.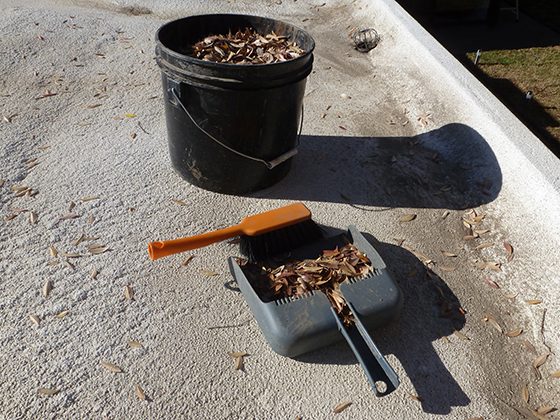 While I was up there, I trimmed back some other trees, to keep them away from the roof. I also added a few downspout strainers, where they were missing. And, rather than pick up every last leaf, I blew the rest off with our new toy.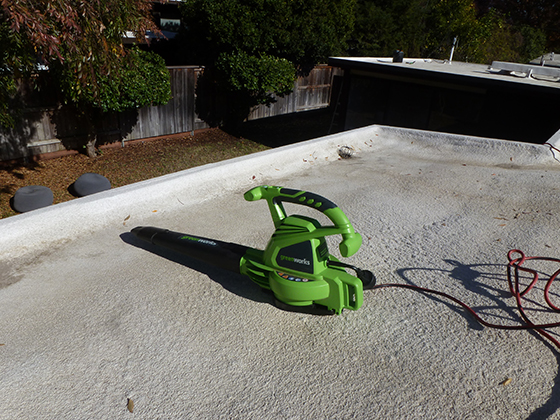 I've never used a leaf-blower before, but it's fun. I think it's gonna be a go-to gadget in the run-up to winter. I also got chance to check out our relatively new HVAC system –another bonus we got with this house. All looks good…and it works. And that's the main thing.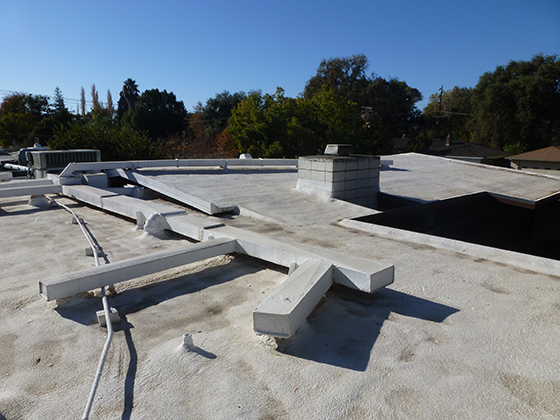 Much as I could have stood around up here all day – such a great view – eventually I had to come down, and do some real work. That's another interesting job (and not so interesting post, I know) checked off the list. Downward and onward.