The weather's been great, so we've been tackling some outdoor projects. This cinder-block chimney faces our side-patio –it's in good shape, but just looks grubby and unloved. Painting is a (relatively) quick fix, but a big difference-maker.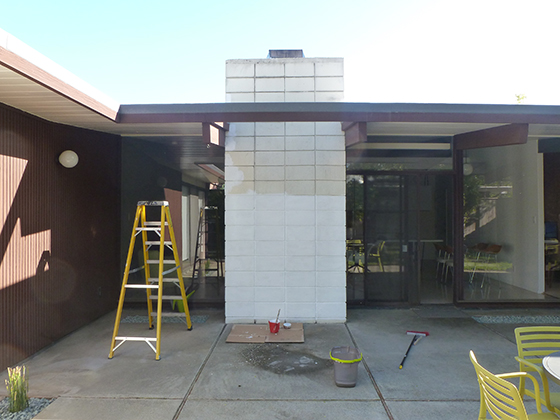 You can see how yellowed the 'white' paint had become. After a thorough scrub, Karen (I leave most of the painting to her) just used a brush for most of it. We considered using a paint sprayer but the prep/clean-up wouldn't have been worth it.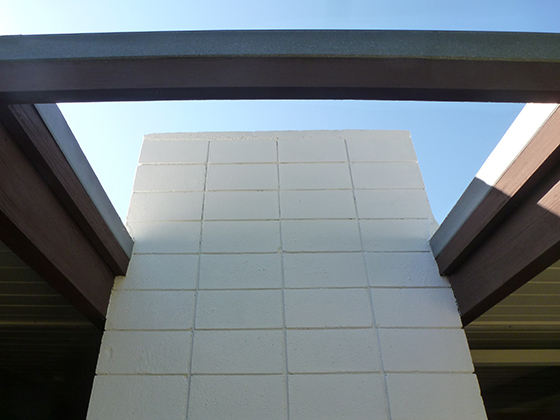 With the fireplace done, Karen actively looked for other things to paint…and I wasn't getting in her way. Next target, our similarly yellowed cinder-block wall. This portion extends out from the office. On the other side is our front yard.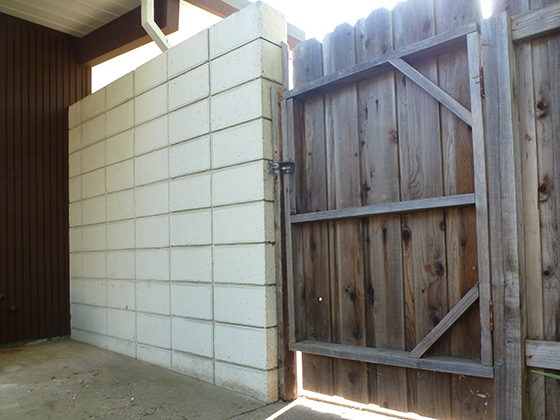 Again, it's a big improvement, but now highlights things around it needing attention. The concrete slabs could use a pressure-wash. The gate/fence needs staining and repairing. The siding/beams need painting. The list goes on…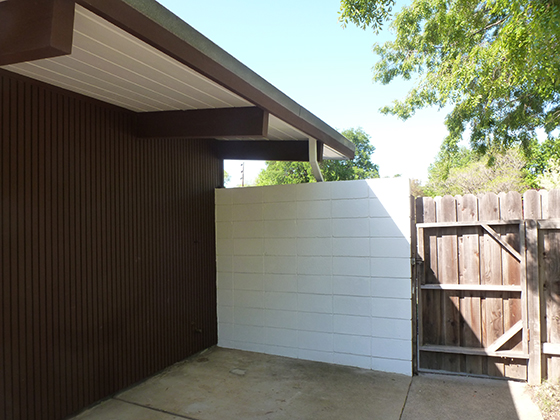 Next, we moved to the front, to trim our Loquat trees. We cut them right down after moving in, but they slowly crept back above house height. I didn't take a 'before' shot (as I only meant to trim) but you can see them in the background here. Clearly, I got carried away.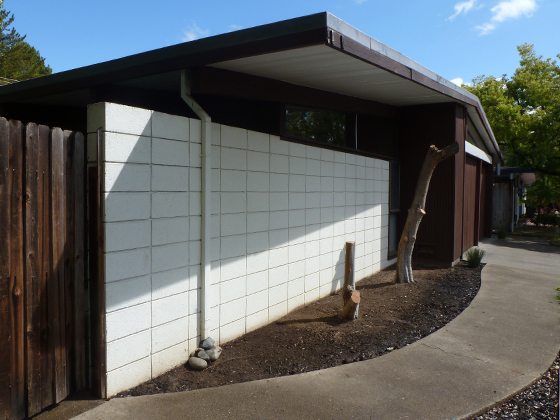 They were quickly reduced to stumps. We planned on getting rid anyway, so no big deal. And it gave us room to paint. Next day, equipped with a larger blade, I cut them to ground level. We also added some rock, donated by a kind neighbor –thanks Zann!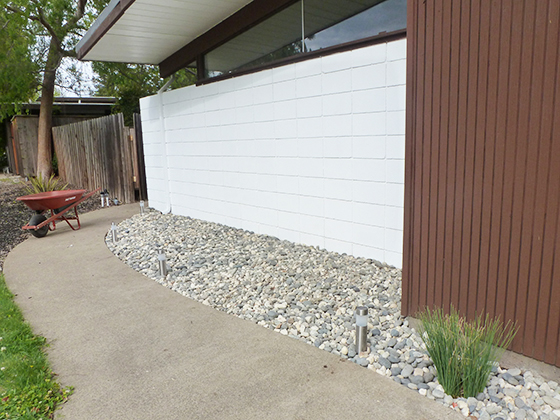 Much better. We'll add plants soon –for now, the minimal look suits us fine. Lastly, we tackled our tired-looking front beam. It doesn't look too bad in this pic, so you'll have to trust me. This was our first experiment with Bondo, the beam repairer's friend.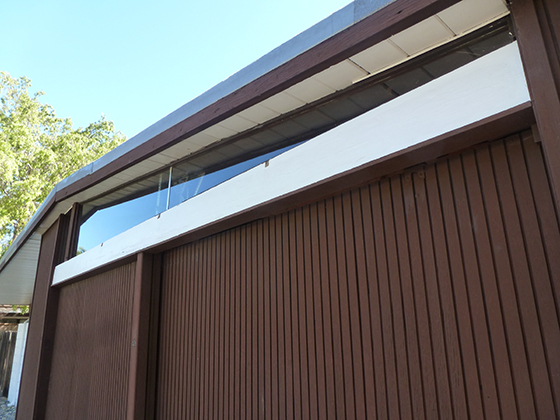 What followed doesn't make for an exciting picture series, so I'll summarize –sanding, bondo-ing, more sanding, priming, yet more sanding, more priming, painting. Now the beam looks much better. Not perfect, but it is (almost) 60-years old.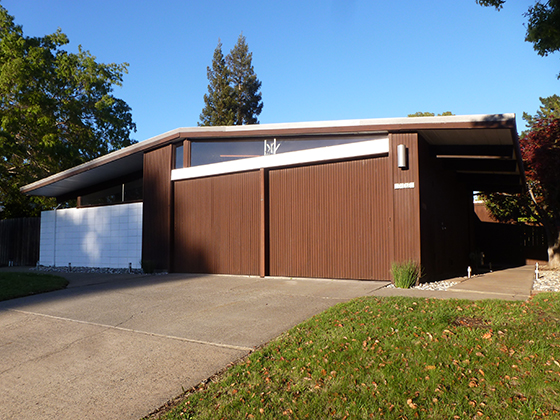 Once we've painted the house gray, we'll likely paint this beam either dark gray, to match the internal ceiling beams, or lime green, to match our front door. Two neighbors (unprompted) suggested the latter, so we're giving it serious consideration.