The glass panel beside our front door is completely transparent. People can see right into our living space, and get a good sense if anyone is home. Later Eichler models used opaque glass for this panel, so we decided to mimic that, while solving the security issue.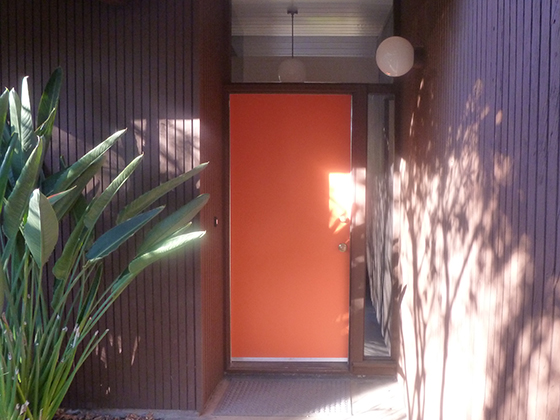 The sunlight in the above 'before' shot means you can't see in too well (ironically) but trust me on that. We bought non-adhesive film and went through the motions. We measured, twice, and cut to size. Excuse the funky beige carpet –death is in its future.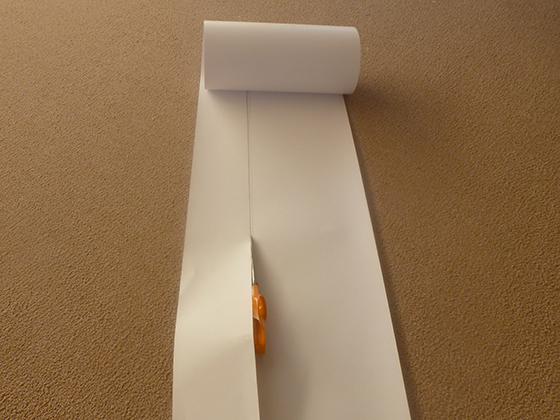 We cleaned and wet the surface, with soapy water, before applying the film. As expected, we were then presented with a mass of bubbles. Karen had done a similar installation before, so she confidently set about removing these with a squeegee.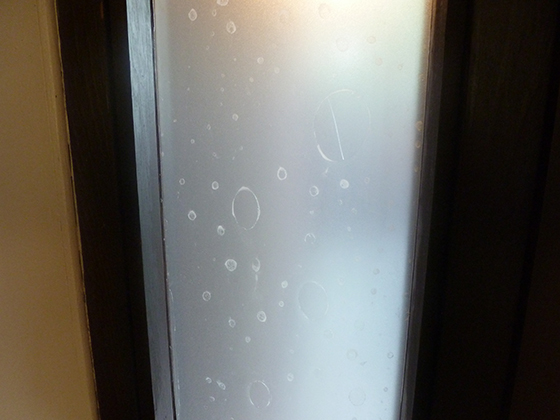 During the process, we peeled back the film and trimmed it a couple of times. As it has no adhesive, this was remarkably easy. Once we were happy, we took a step back to admire our (or rather Karen's) work. The result was surprisingly slick.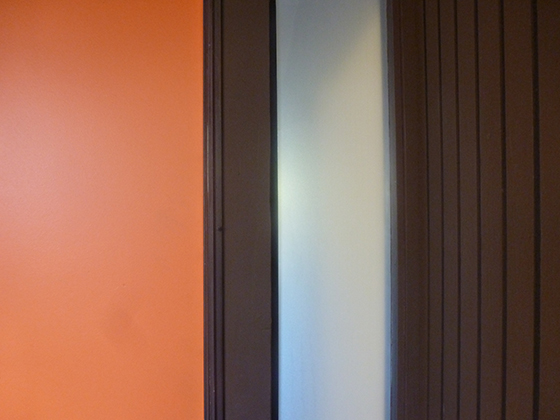 As you can see…or, more accurately, not see, the panel is now very much opaque. All that's left is to caulk around the edges, for a cleaner finish. Now it's done, we kind of prefer the way it looks. And, like I say, later Eichlers look this way anyway, so it feels almost original.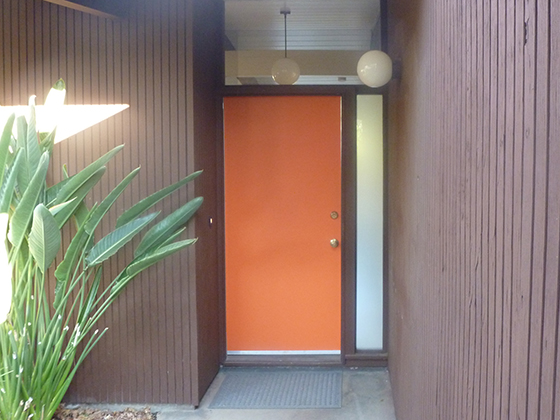 We're happy with the security benefits too, and the place feels a little less vulnerable to opportunists. One downside –we can't see people when they're stood at the door. We didn't think that through. But the good definitely outweighs the bad, we think.