We've been working hard in the kitchen. And I don't mean cooking. We're giving this space a makeover. This Eichler Homes ad (via Eichlerific) shows how our kitchen used to be. Sixty years on, ours looks remarkably similar. Minus actors. And with some notable differences.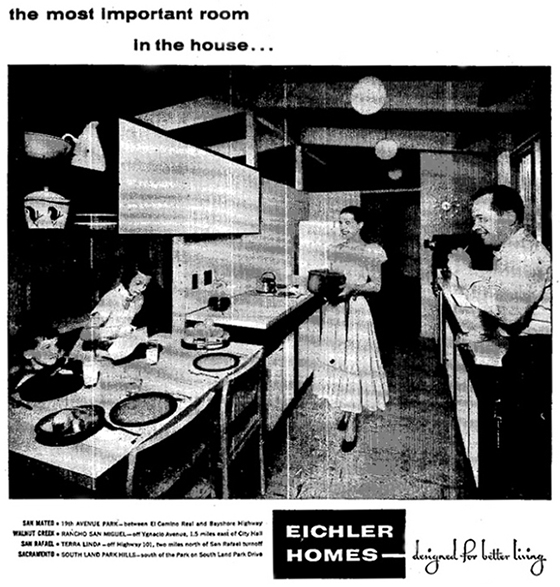 Our version is understandably tired, battered and bruised, with some ugly thrown in. And despite being a small (by most people's standards) galley-style kitchen, there's a lot to do. So, I'll set the scene, then spread the work over a few posts.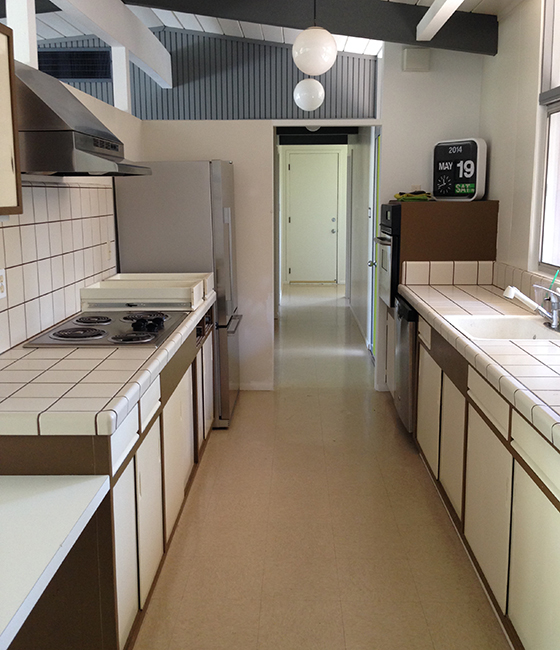 Cabinets, doors and drawers are painted brown/cream. Walls are sprayed ubiquitous off-white. Counters and backsplash are tiled cream with brown grouting –nice. There's a bulbous vent hood, cream faucet and heavily chipped/stained (then painted) sink. But it's not all bad.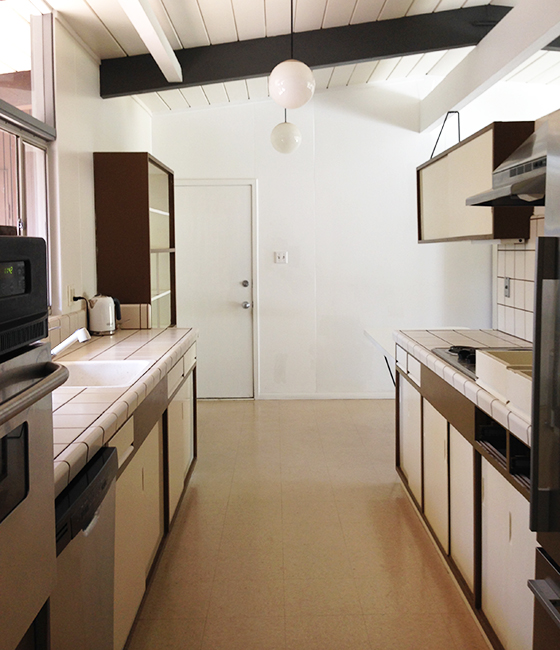 The appliances, though not ideal, are all new. All the cabinets are original, including the 'flying coffin', plus the hairpin table beneath it –most neighbors lost these long ago. You can see both in this old pic of another (slightly smaller) variation on our kitchen.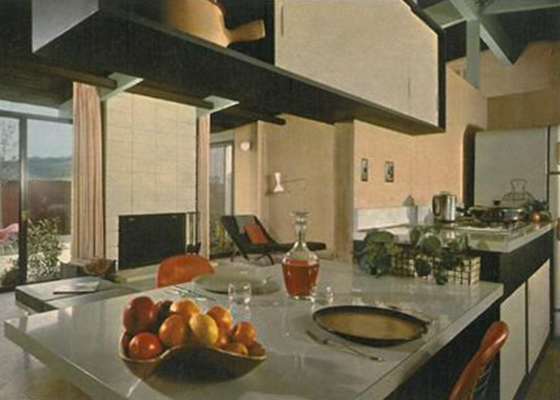 Sadly, our Formica hairpin table has been altered –recovered with new white laminate and curved-off at one end, presumably to prevent regular hip-banging. Drawer fronts have been painted to contrast with, rather than match, the cabinets.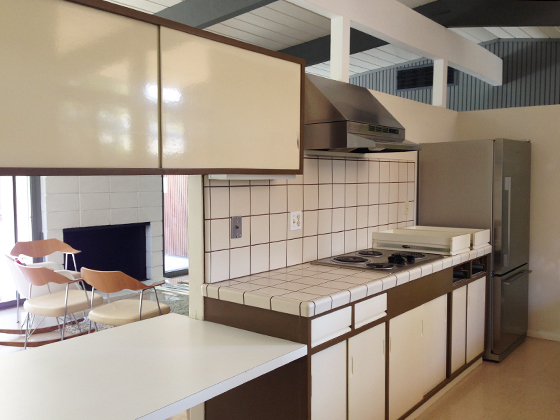 Our plan –remove tile, repaint cabinets, doors, drawers and walls, install laminate counters and backsplash, replace sink and faucet. As usual, we'll retain anything original and salvageable, while adding a few of our own touches. More soon…