Sorting our guest room created a ripple effect. It gave us somewhere to store our books, meaning we could remove an unsightly built-in bookcase. This led us to restore the living-room paneling. It also gave us somewhere to sleep, allowing us to tackle our master bedroom.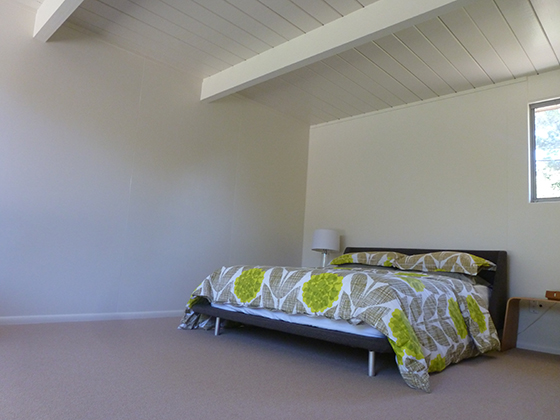 This is, naturally, our largest bedroom, at about 16 x 12 feet (big for an Eichler). This pic was just after we moved in –all we've done since is paint ceiling beams and trim. We made a short (but time-consuming) list of tasks to complete the room, starting with insulating the walls.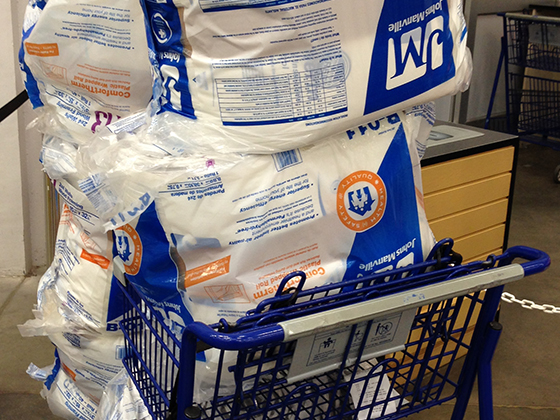 We had considered spray foam, but we'll likely need access for electrical work, so didn't want anything permanent. On reflection, we shouldn't have bought anything at all, until we'd opened-up the walls. We assumed we had no insulation. We were wrong.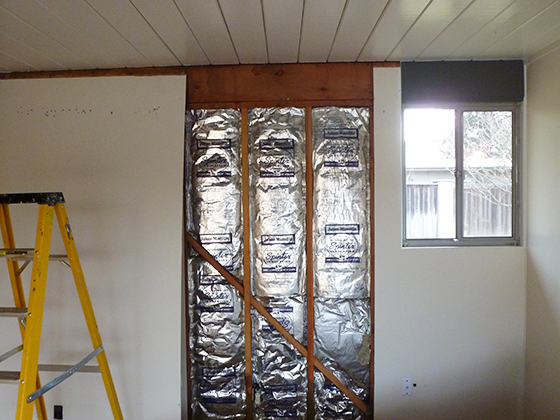 Not sure if this was installed from the start, or a retrofit. In any case, it's Johns Manville Aluminum Wrapped Spintex Insulation (quite a mouthful), as you can see. And, following some research, it appears to have a higher R-value than the insulation we'd just bought.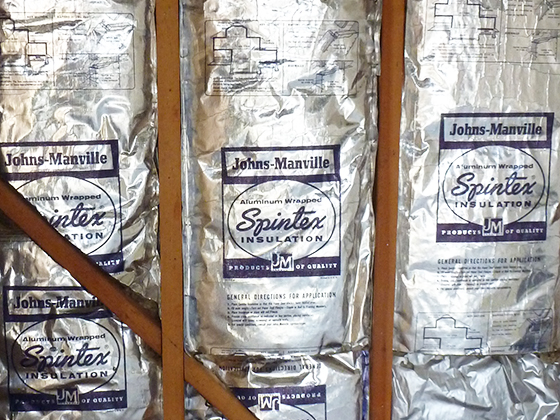 It's in great shape, so we're leaving as is. It gets cold in here, but the walls clearly aren't the culprit. The ceiling should be okay too, as we have a new(ish) foam roof. Could it be that wall of single-pane glass, at the other end of the master? Just a hunch.
Another early pic, by the way. Though a false-start, we're happy. We saved money and checked-off one task. Still to do –restoring a wall of paneling, painting the ceiling, fitting a solar blind, installing VCT flooring, fitting new baseboards, and creating DIY wall-mounted lighting.