We've been tackling some master bedroom projects, which I'll need to spread over a few posts. With no need to insulate, we skipped ahead to restoring (yet more) wood paneling. We actually started this a while back, before we'd painted the ceiling beams gray.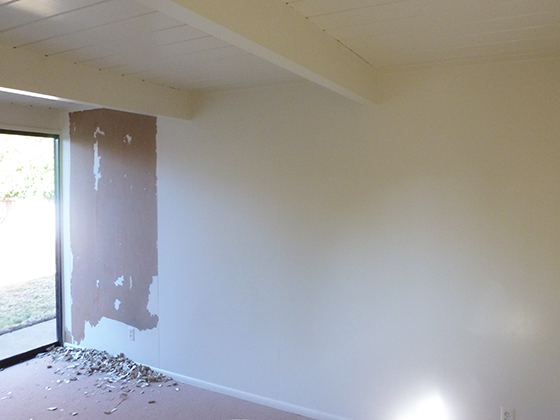 We planned to restore this wall from the start. It faces our long bedroom corridor, and is visible on approach, so it literally sets the tone for the room. This time, the paint stripped okay (albeit slowly) with just a razor. I spent parts of the next several days carefully chipping away.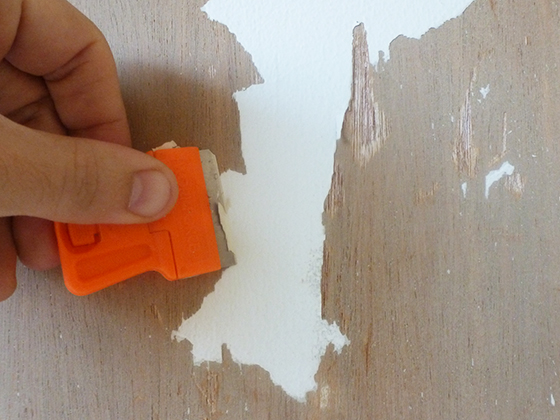 Though this felt like prison work, I secretly enjoyed it. But, despite taking care, I created many divots, adding to existing holes, rough patches, and metal brackets we couldn't remove. We remained optimistic, and used Citristrip and steel wool to remove final paint remnants.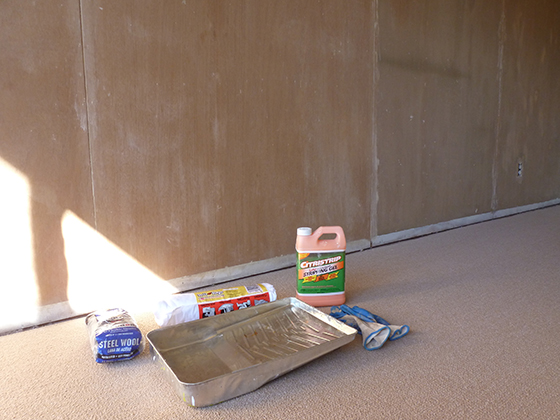 Then we applied pre-stain conditioner, and Restor-A-Finish, in the hope this would blend any bad areas. I guess we shouldn't have expected too much from this 60-year-old, previously painted, partially damaged wall. It was never going to be perfect.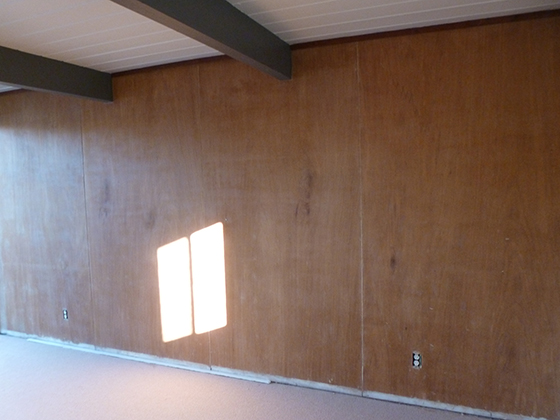 But it was too far from perfect. So, we started from scratch. We removed all the wood panels, except the tiny one on the far left, next to our sliders –we didn't want to risk shifting that. This took a while, as we had to extract (what seemed like) hundreds of nails.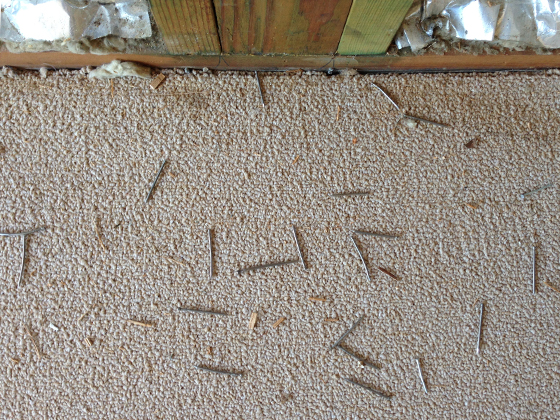 As a bonus, removing these panels allowed us to confirm this wall was insulated too. Check. While we were at it, we decided to rip up the carpet. It would be going anyway, and this would give us better access. We added it to our growing dumpster pile.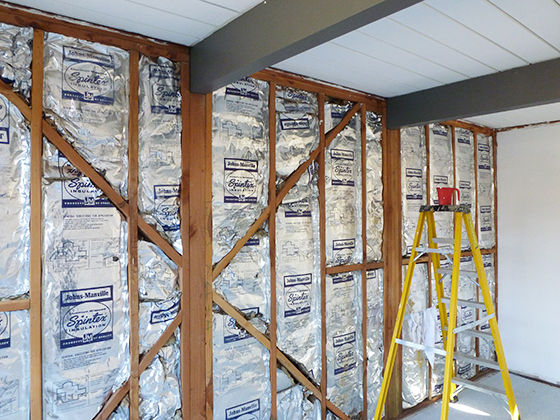 Then we set to work sanding the panels. Ideally, we'd prefer to hand-sand, with the grain, but these looked pretty far gone, calling for drastic measures. I grabbed our orbital sander, and gave them a thorough going-over. This is thin veneer, but there's actually some wiggle-room.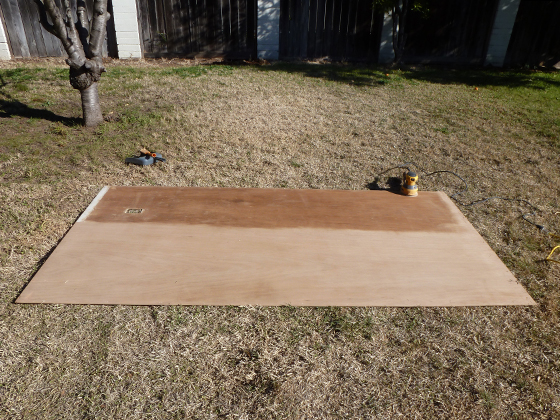 It took two full afternoons to sand all four boards (I can count –one isn't pictured here) but this allowed us to reach all the edges, impossible when attached to the wall, and remove the divots that were previously causing problems. It's amazing how much dust this generates.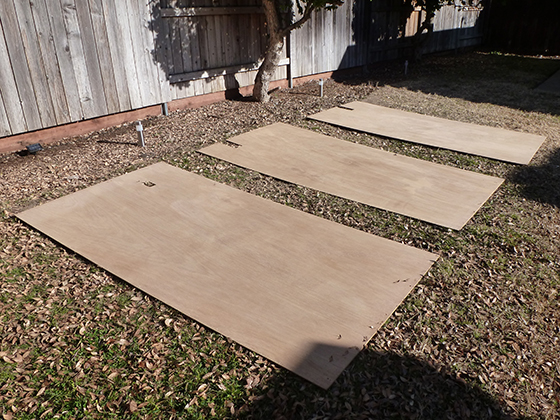 Thankfully, our unseasonably warm California weather meant I could do this outside, in the sunshine. Once happy with the sanded boards, we used an eclectic mix of (sweeping, sucking and blowing) tools to remove excess dust from the surface.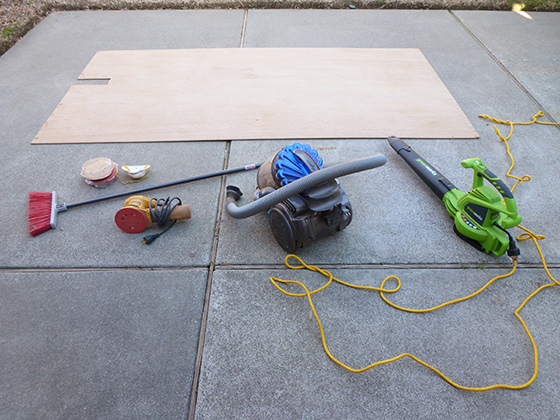 While laying out the boards, I noticed a stamp on the reverse, with a supplier name (that now I can't make out) and date –April 5, 1955. I thought this was pretty cool. Incidentally, we couldn't just flip the boards, as the reverse is a rough patched-together surface.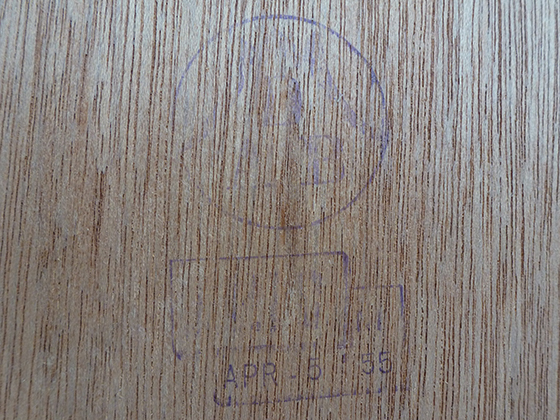 Meanwhile, Karen was busy painting the ceiling. This looked like incredibly hard work (I certainly need to do my share, elsewhere in the house) but well worth it. You can really see the difference in color, in this transition between master bedroom and corridor.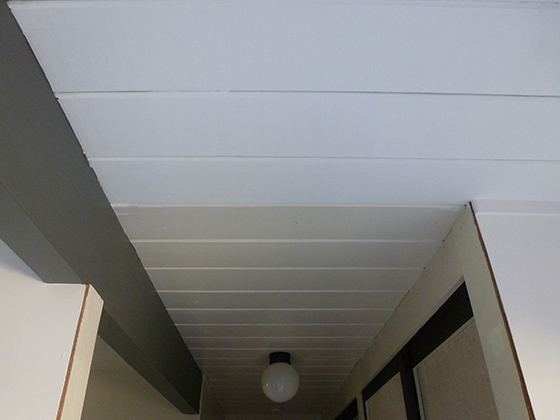 I didn't take many pics of the painting in progress (I was busy sanding) but you can see more of the finished ceiling below. It contrasts well with our gray beams. Some people caulk the gaps between each board, for a slicker finish. Perhaps for another day.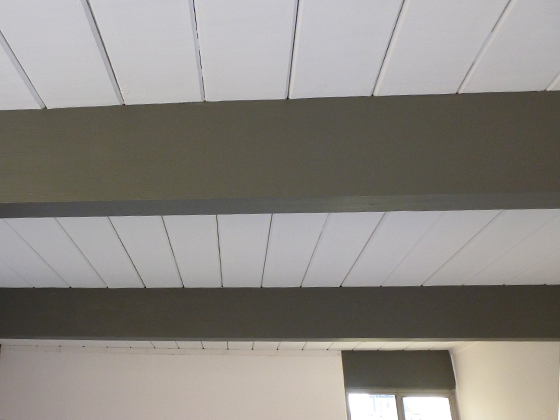 Next, we re-mounted the paneling, carefully nailing to the studs, using existing nail holes…but new nails, of course. Then we applied pre-stain and Restor-A-Finish, as before. You could instantly tell the finish was far more even, and the results would be way better.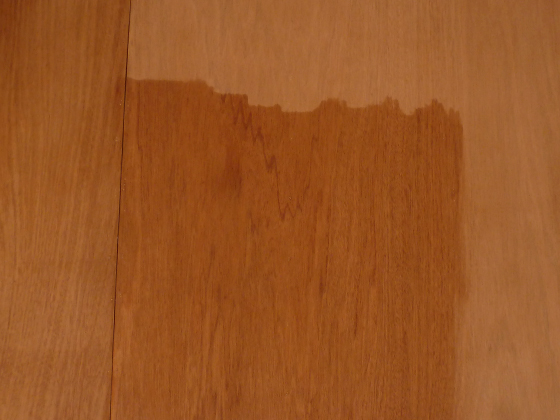 We also sanded the top mahogany trim (I have no idea what that's called?), applied Restor-A-Finish, and nailed in place. This really defines the line between ceiling and wall, and finishes things off nicely. It's starting to look a lot more 'done', at least when you look up.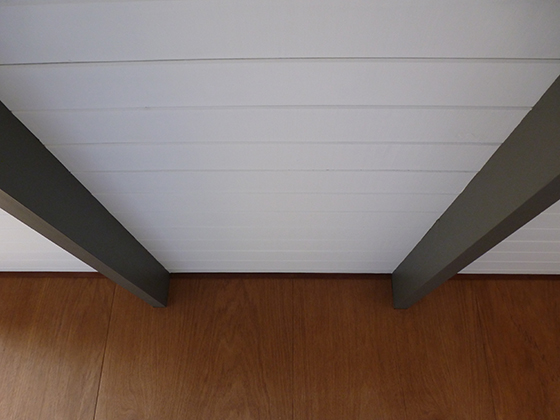 We still need to buy/fit replacement baseboards, replicating the originals, removed long ago. With just carpet underlay down, the floor looks a little like poured concrete in this shot –that's something we considered for the whole house…but quickly dismissed as too risky.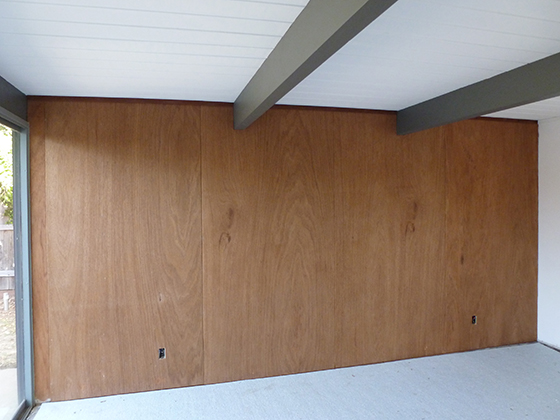 We're so pleased we made the extra effort, and didn't settle for our first attempt. Plenty more to do in here, but this wall represents a big step forward. Next up, something a little outside our comfort zone –our first go at laying VCT flooring. Wish us luck.
Save