When our home was built (1955) it had cork flooring, as standard. By the time we moved in, it was a mix of VCT (Vinyl Composition Tile) and carpet –both recently installed, both beige. Here's a spot where the two meet. The gold transition strip provides a nice accent, no?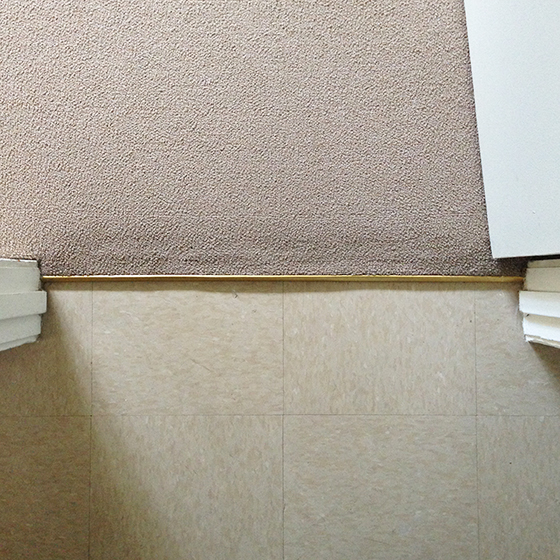 We were fine with VCT, though wouldn't have picked beige. But the carpet had to go. And it has, pretty much –this is the last of five rooms with carpet. We also revealed two other flooring types –this patch of original cork…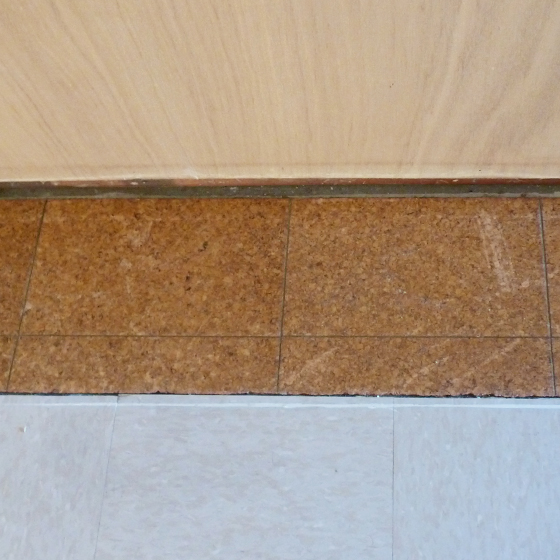 …and this brown/beige linoleum –I'm sure this looked good to someone, at some point. But not to us. Not ever. We need to unify the flooring, so explored our options, starting with cork –authentic, yes, but too heavy for us, and at odds with our clean, minimal aesthetic.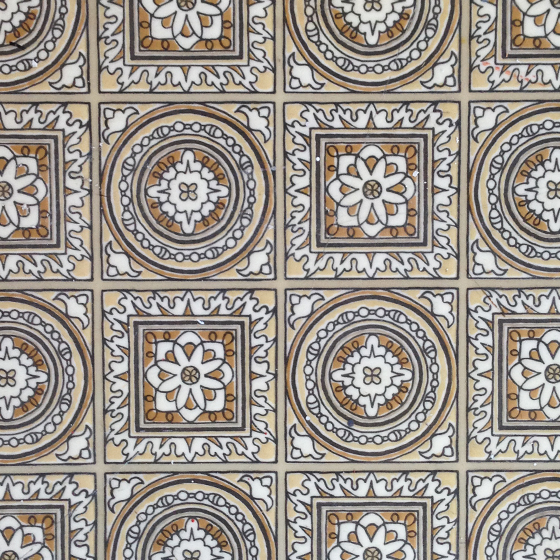 We considered polishing the concrete slab, but worried about the finish. Below is a portion we revealed, in the master. Those prominent grid lines are where cork tiles were. We also feared needing to dig-up the slab later, for plumbing or whatever.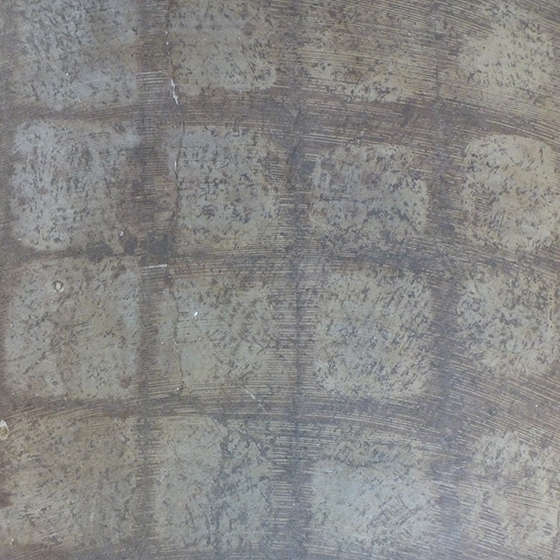 We came back to VCT –apt for Eichlers, easy to install, with endless color options. Bonus: it's cheap. We picked Armstrong Standard Excelon Imperial Texture, in soft warm gray (below, center).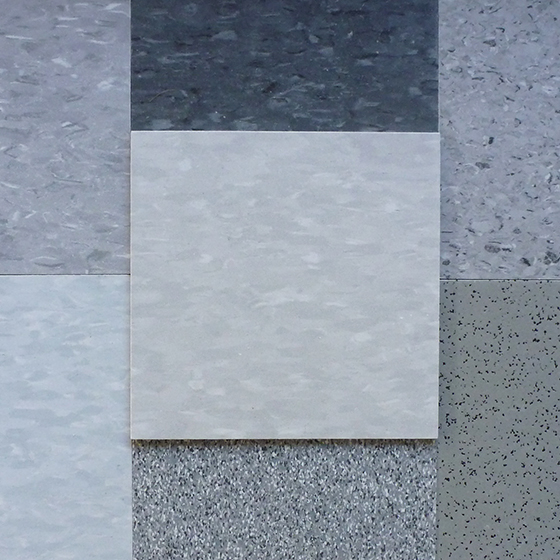 Our first install (ever) was our master bedroom. It looked great, and still does. Light and neutral –a little like concrete, actually, with a glossy finish, thanks to numerous wax coats.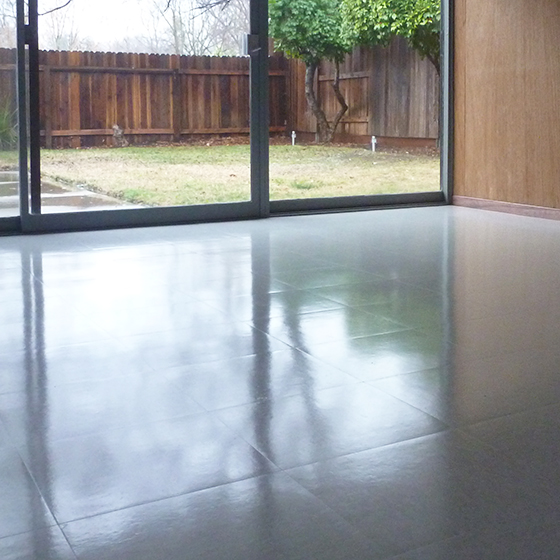 With confidence, we moved onto the guest room (now our office) but quickly hit problems. We laid the remaining VCT from our master install, then used the new stuff –they were a total mis-match. The new tile was lighter, with more pronounced pattern. Oops.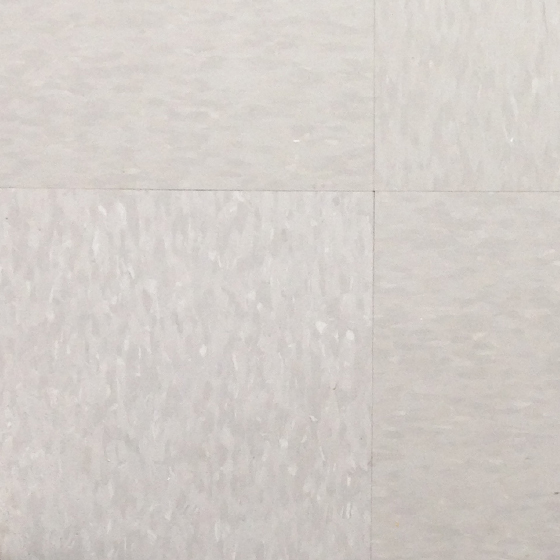 This issue was quickly trumped by another, when we discovered the linoleum I mentioned, in our 'all-purpose' room. First we thought it was asbestos tile –luckily not, but we figured the adhesive could still contain asbestos, so we'd rather not disturb it.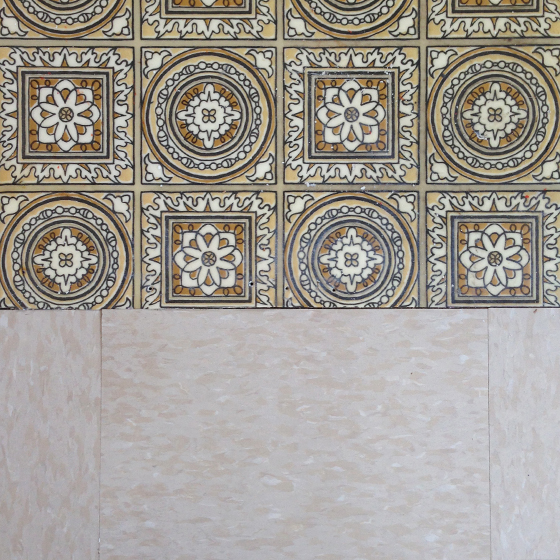 If we took up the VCT we'd inherited, this would cause a height differential. We decided our best option was to install the VCT over everything, including the VCT we'd subsequently installed, plus this linoleum –happily, the same thickness as VCT, so we simply patched the transition.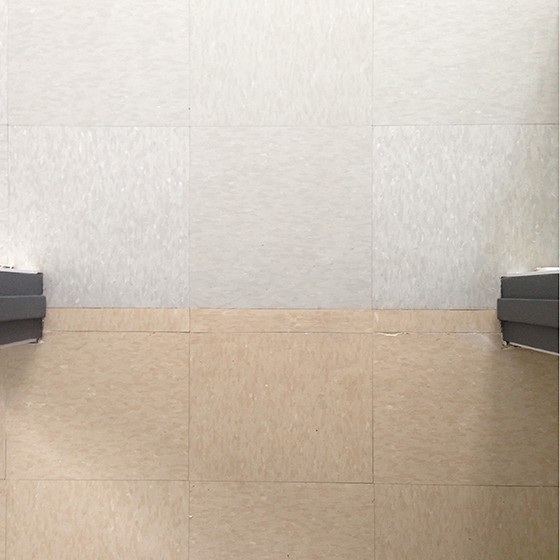 We patched gaps elsewhere too, for smooth transitions. Oh, VCT over VCT is an accepted install, providing the finish is removed. And starting from scratch gave us the chance to revisit our VCT choice. So we did. Cue more tile samples, more head-scratching, and a change of heart.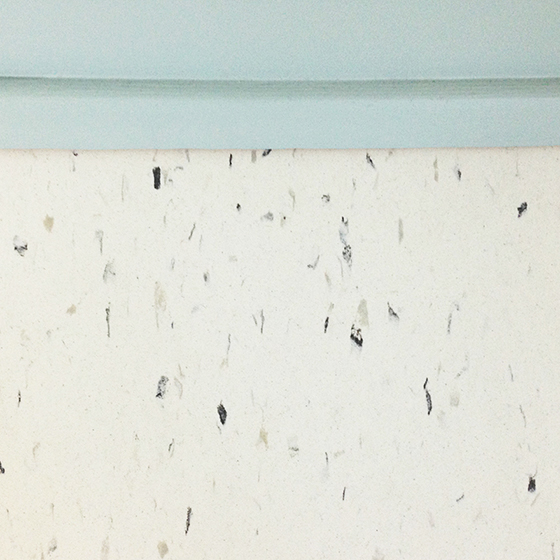 We settled on Polar White, bought a box, and did a dummy install in our new guest room (post coming soon). We love it. White will brighten our home, and contrast well with our wood paneling, and the gray that permeates. Now we just need to buy it. And install it.