Our Eichler originally had cork flooring. We knew this already, then revealed 'Exhibit A' by removing a bookcase last year –with the ugly bookcase gone, we gained its cork footprint. As a big bonus, we also uncovered this never-painted wood paneling.
Can't quite believe we left it like this for a whole year. But we did. It's right by our front door, so we quickly got used to it. And it became a nostalgic talking point for visitors. This pic was before we'd restored the adjoining wall of wood paneling, to the right.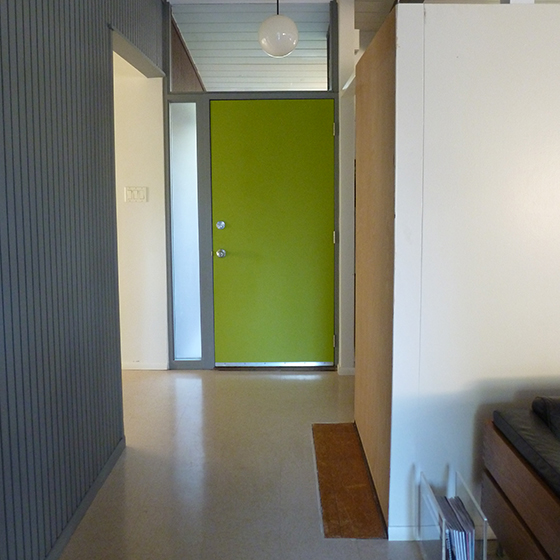 Despite its provenance, it's not the most attractive feature. So we finally got round to hacking it up –surprisingly easy work, with a hammer and scraper. We also removed a few tiles around the edges, then leveled the surface.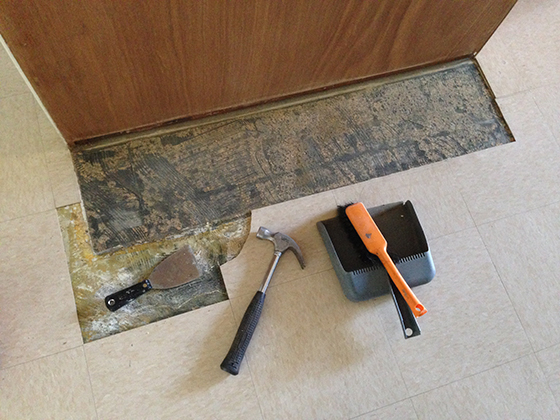 With that done, we applied fresh adhesive and squeezed in some matching VCT –luckily, the previous owner left half a box behind. We bought a close-match baseboard, blended some walnut stain/Restor-A-Finish, and fixed it in place.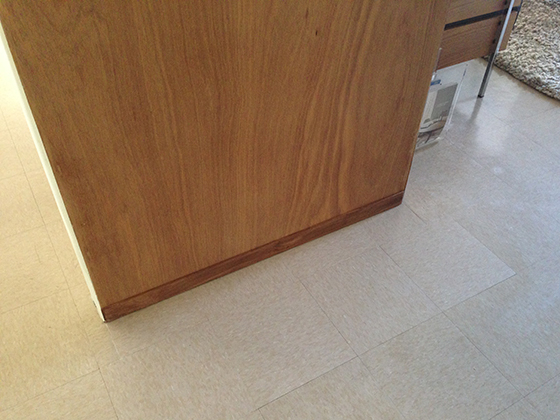 You can see the tile is a lighter color, where we patched it. We applied a few coats of wax after this, but you can still notice –no matter, we'll be laying more VCT over this entire area when we finish the flooring for real…but that's another story.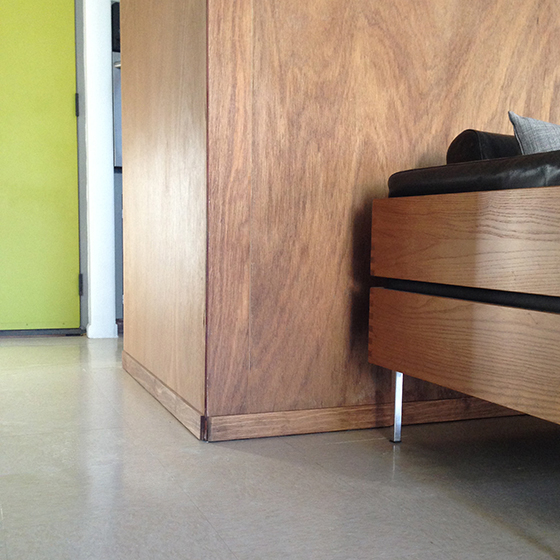 Oh, we also added some baseboard just around the corner –another job that's been hanging around for a while. That whole wall behind the sofa had been sans-baseboard, and looked a little shabby. Again, we'd become used to it. All better now.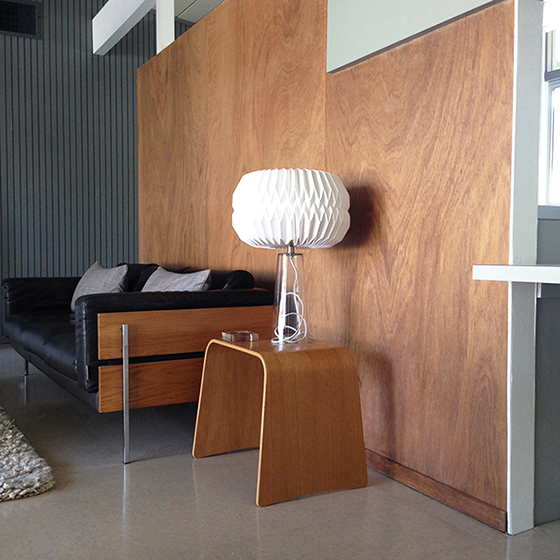 We've completed a few more little jobs, plus some bigger (and arguably, more exciting) projects too. Doing my best to catch up here, so please bear with me –more updates on the way…