The East Bay's second largest Eichler neighborhood, arranged over Greenridge Road, Highwood Road, and adjacent cul-de-sacs.
You'll find a mix of some of the best looking (in our opinion) atrium models, built along a high ridge –many with breathtaking views of San Francisco Bay.

Models include a 1500 SqFt 3/2 courtyard, 1800 SqFt 4/2 carport, two 1800+ SqFt 4/2 flat-tops, a 1900 SqFt 4/2 pitched, and 5/2 2000 SqFt double A-frame model.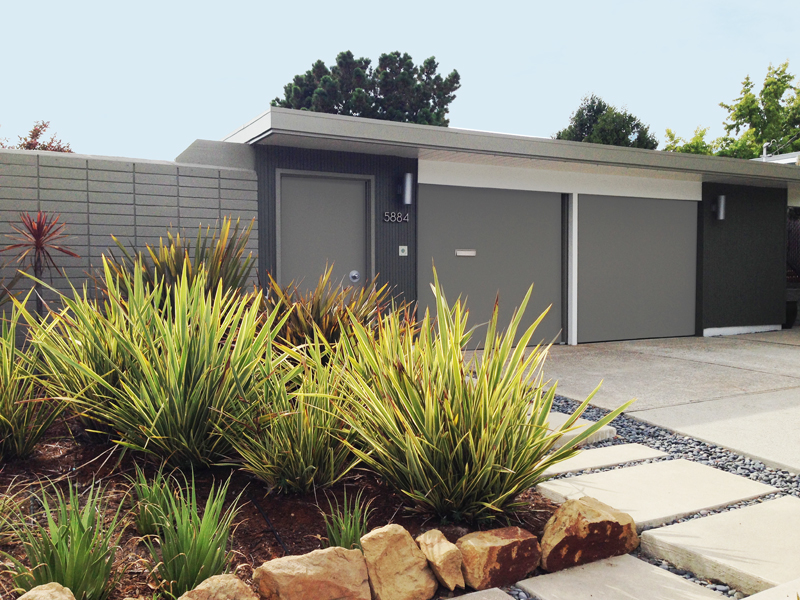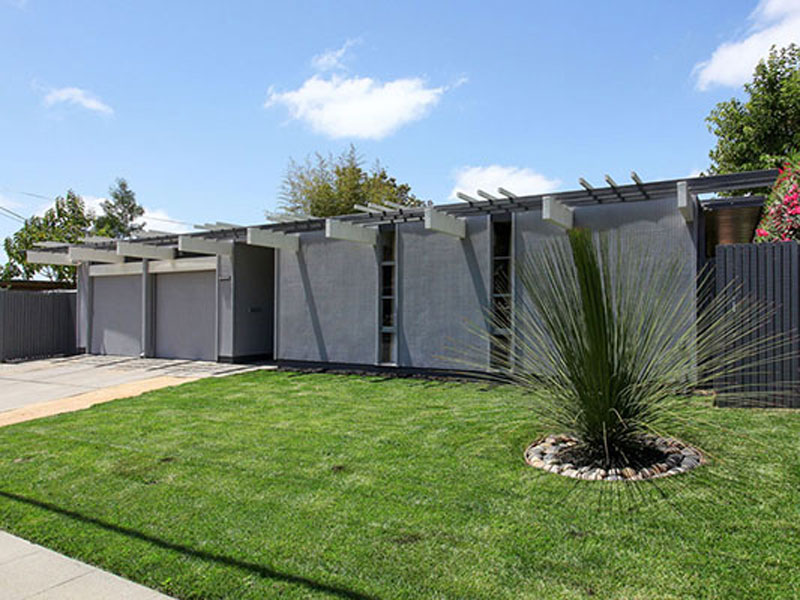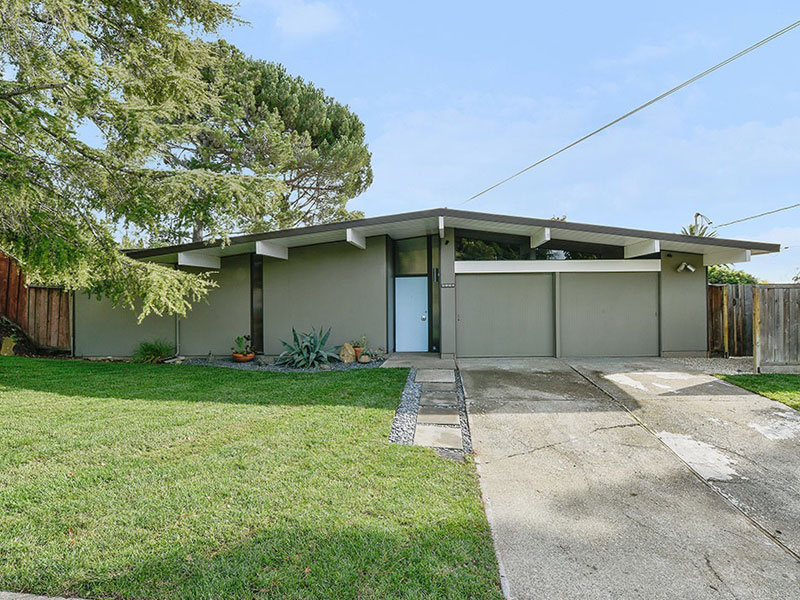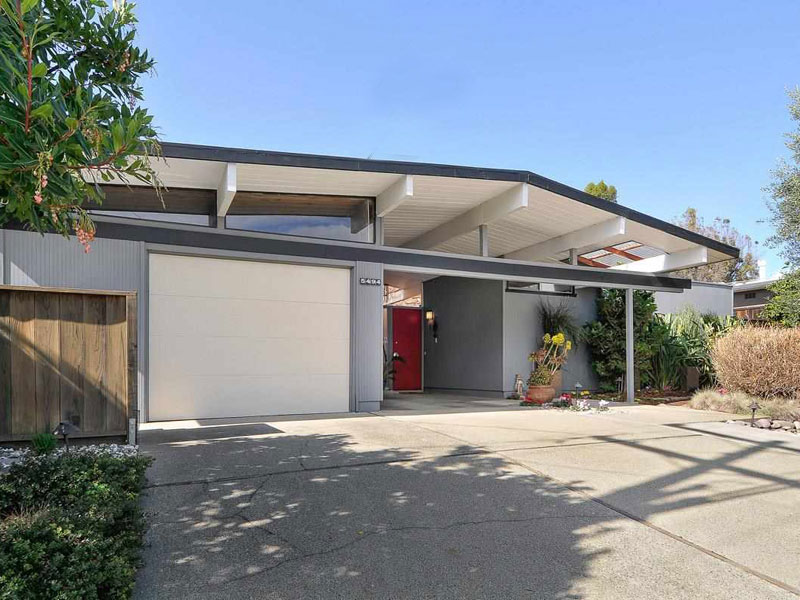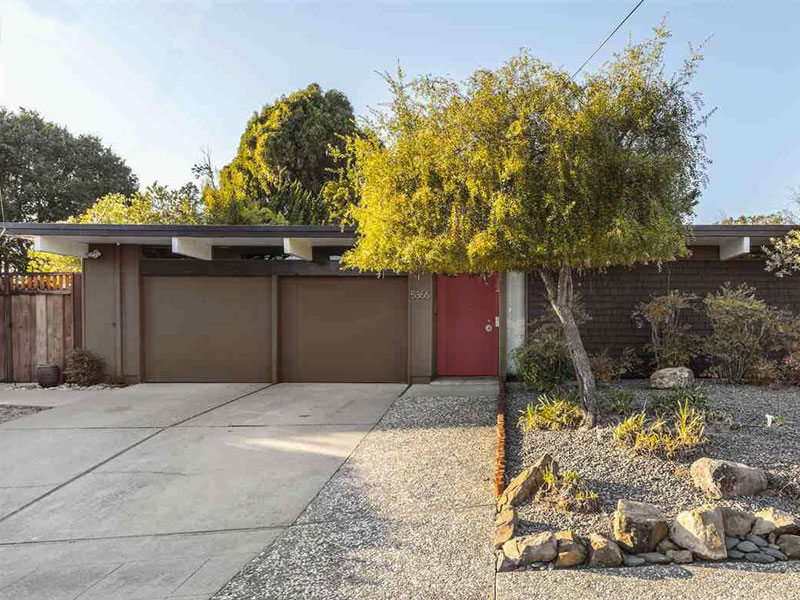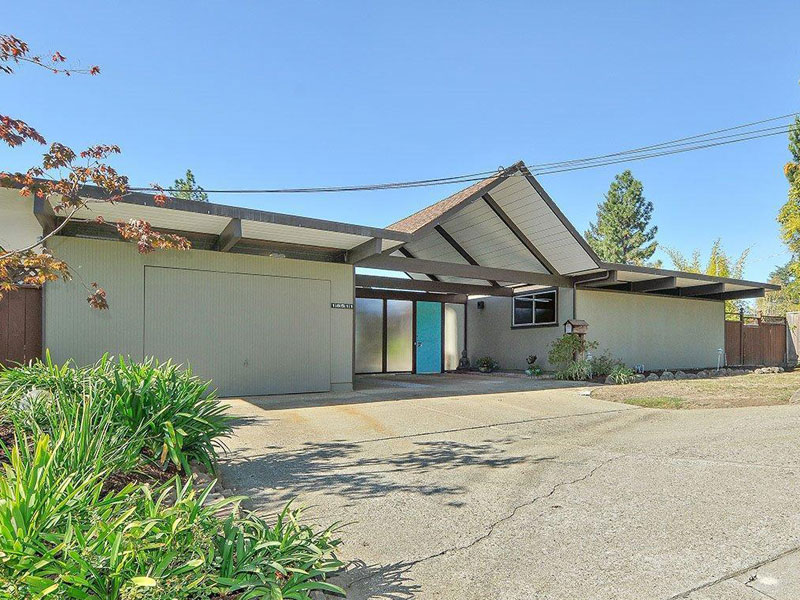 Like most Eichler 'hoods, Greenridge has a 3-bed option. Some people enclose the front with a fence/wall to create a private courtyard.
The carport/atrium model is a familiar-looking variation on those in Concord, and Walnut Creek.
There are two further 4/2 flat-tops, which look similar from the front (siding versus shingle) but with very different interior layouts.
Note the kitchen –in front of the atrium, with a separate all-purpose room, versus a combo room, to the right of the atrium.
The largest neighborhood plans are two iconic models –the Claude Oakland-designed pitched-roof/atrium model, and the classic A Quincy Jones double A-frame.
As two of the later-built Greenridge homes, most of these appear towards the top of the ridge –more desirable for views (on one side of Greenridge), and less passing traffic.
We love meeting Eichler peeps! Here are some who live (or have lived) in a Castro Valley Eichler. If this is your 'hood, or you'd like it to be, please get in touch and be a FogModern friend!