An Eichler purist's dream –this classic 1963 Jones and Emmons-designed double A-frame, in Castro Valley's Greenridge neighborhood. 5 beds/2 baths, over 1979 SqFt, in a quiet cul-de-sac location, with peek-a-boo Bay views. Original kitchen and bathrooms, plus unpainted everything. Very nice.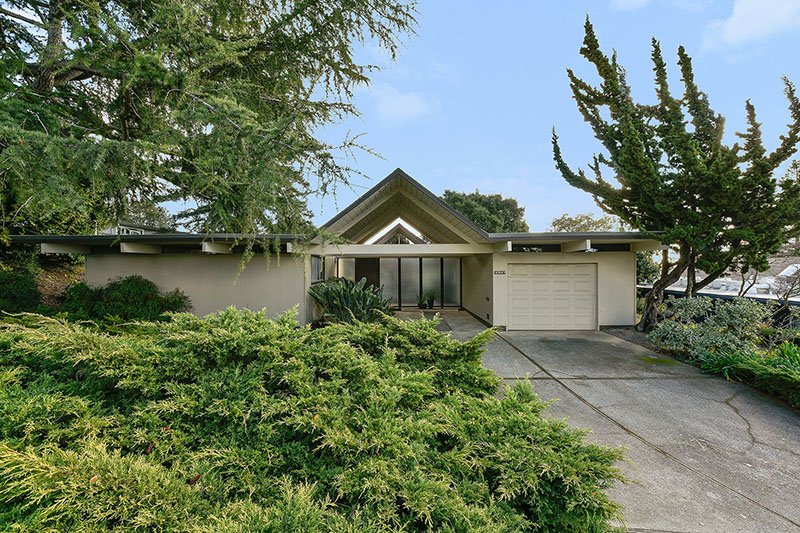 Easy to see why this model is an Eichler fan favorite.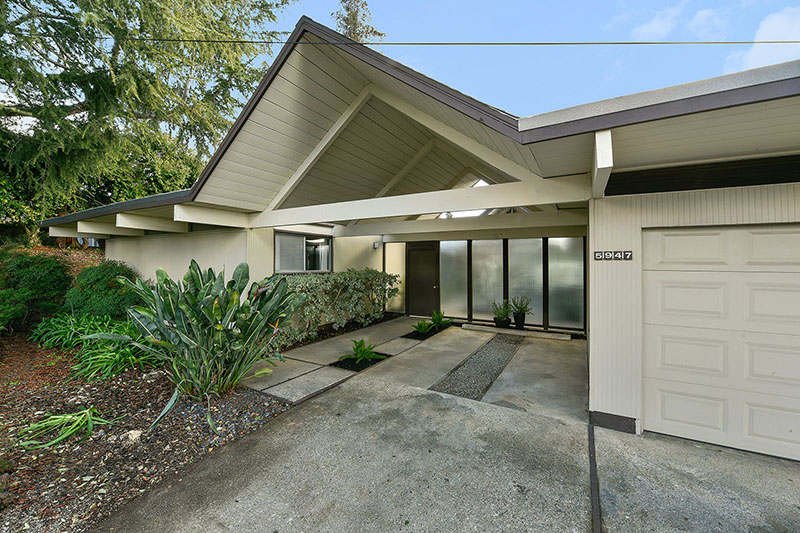 The extra wide carport entry equals an atrium of huge proportions.
Atrium slab/cutouts are all intact. Slider access to living, kitchen, and office.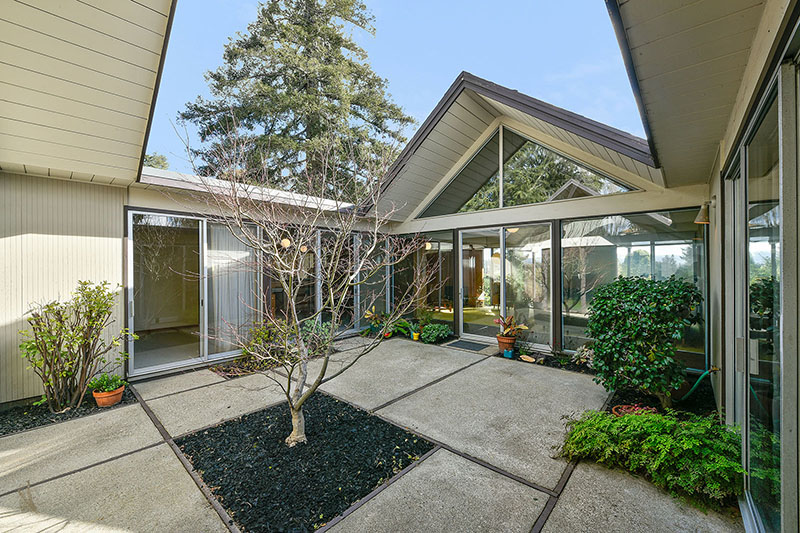 Dramatic living space, with adjacent family room in the distance.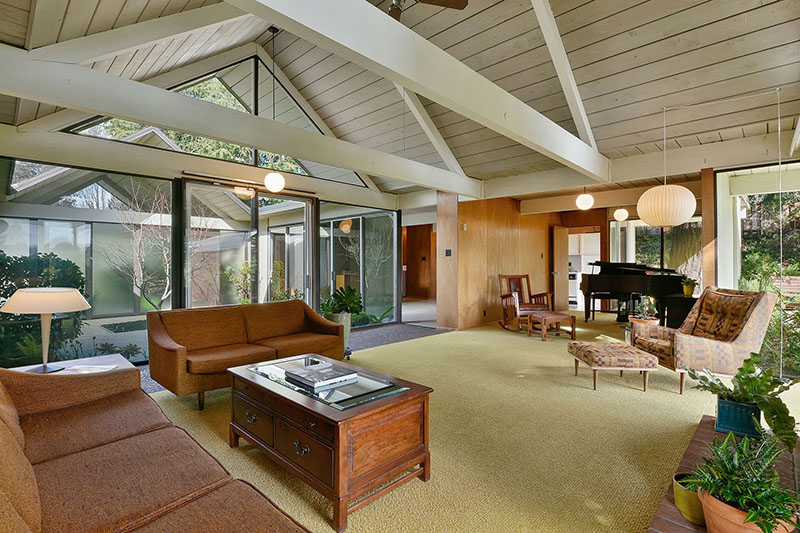 Unpainted paneling, ceilings, and fireplace. Globe lights throughout, plus the odd Nelson.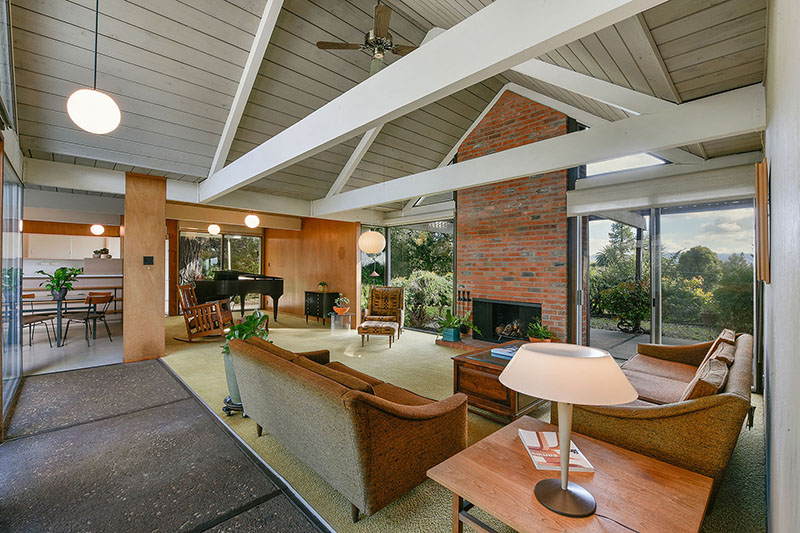 An intact loggia flanks the atrium. Love this feature, and it's puzzling why so many people cover it.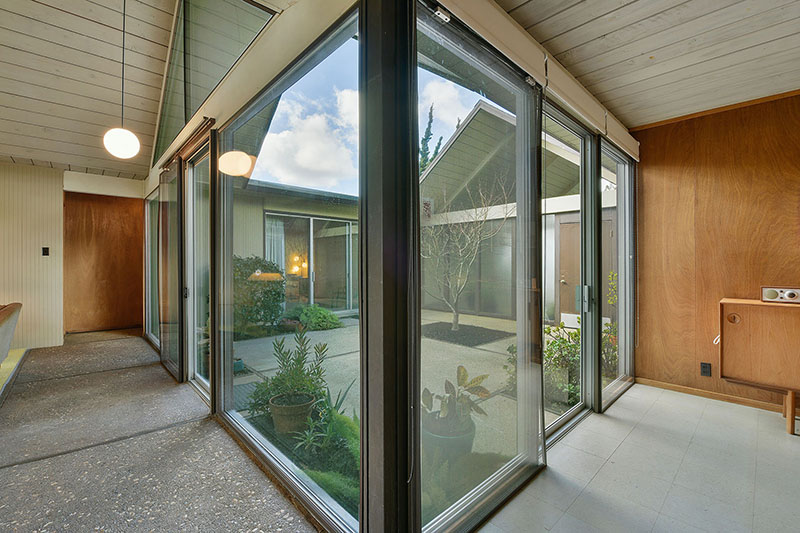 The kitchen/bonus room combo is large in this model.
The kitchen itself is a dream, with original cabinets, counters, and swing-out breakfast table.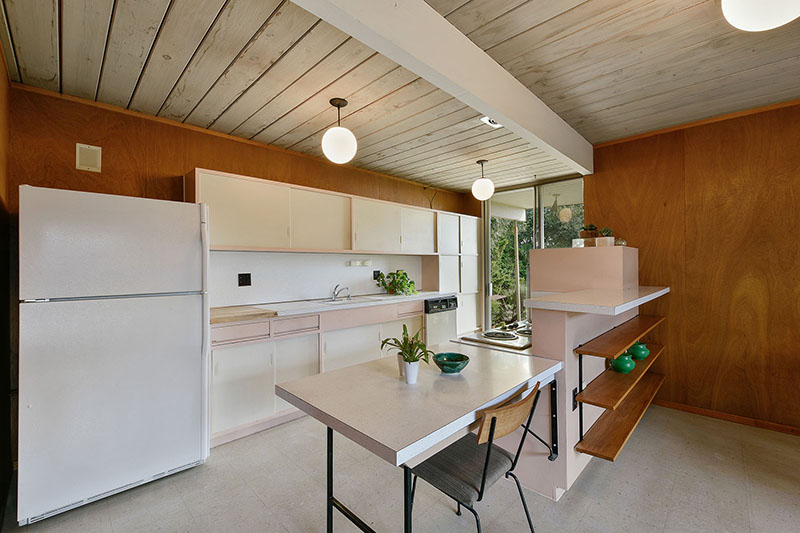 All the original appliances are there, plus the sink/faucet and butcher-block insert.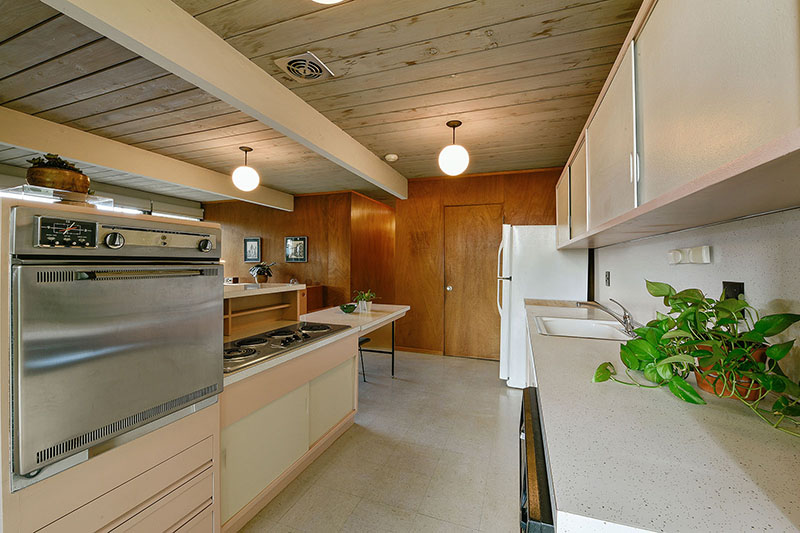 Naturally, the bathrooms are untouched. This is the guest bath. Look at all that paneling!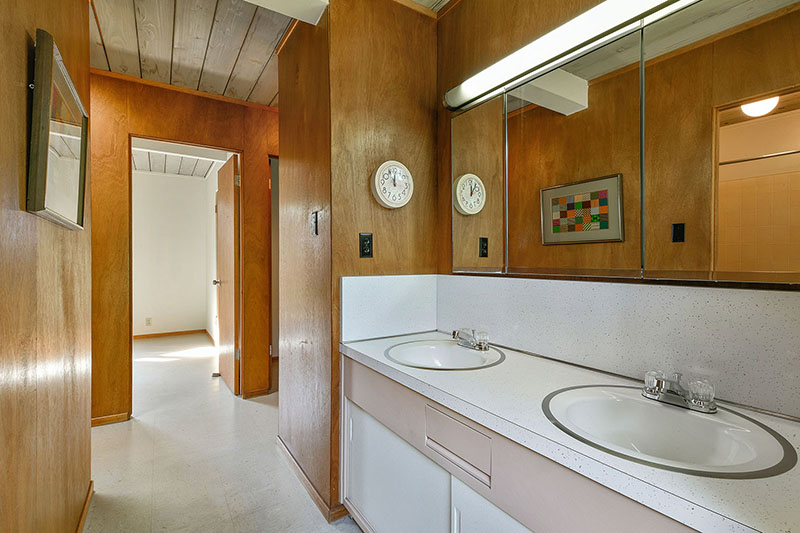 Here's the master, overlooking the yard. There's an adjacent bathroom and walk-in closet.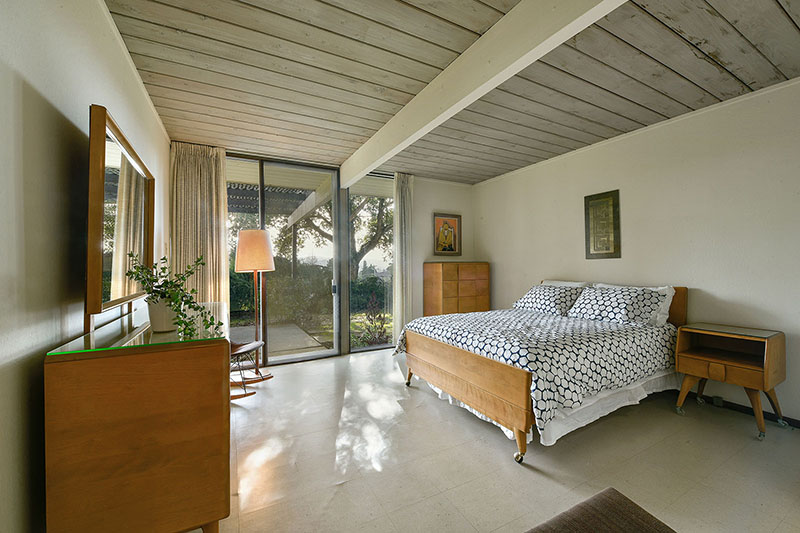 The second bedroom overlooks the atrium, and is typically used as an office.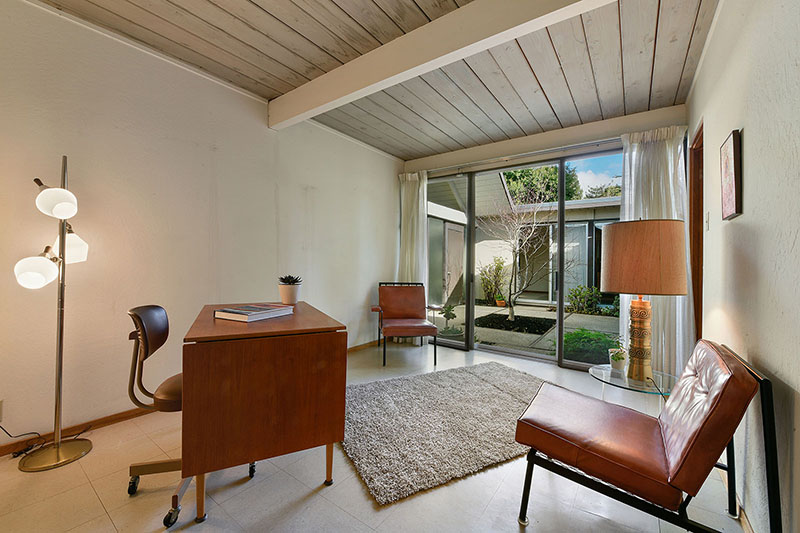 Decent views out-back.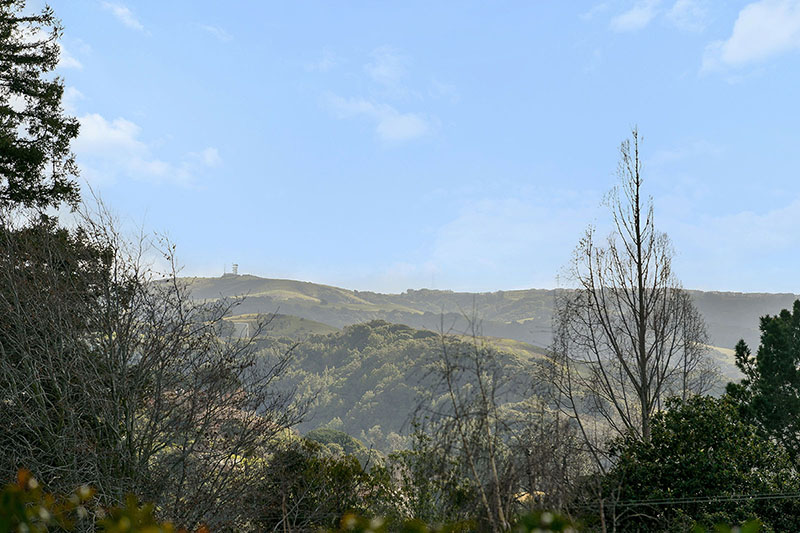 But our favorite views are of the house. Gorgeous architectural lines.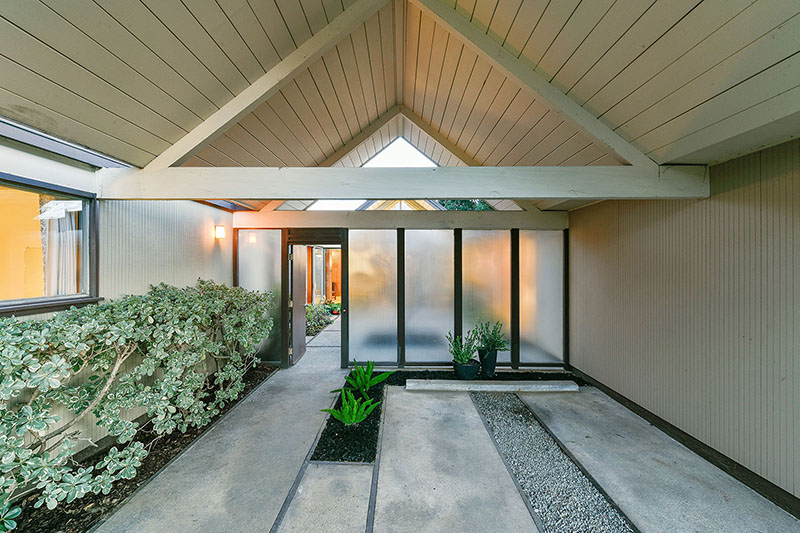 The Greenridge tract snakes up a long and steep road. This home is near the top, hence the views.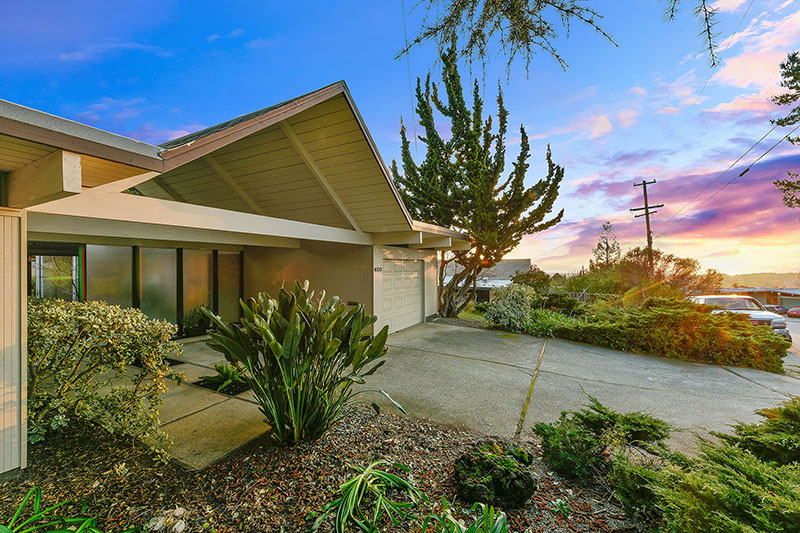 More fabulous pics + deets on the dedicated website. Presented by Thomas Westfall, of Alain Pinel, who kindly gave us permission to share these pics. Open house Saturday and Sunday, from 1-4pm. Offered for a cool million dollars –that stacks up well against other Bay Area offerings, so expect a crowd.
Save
Save
Save
Save
Save
Save
Save
Save