The first of Concord's Eichler tracts to be built, with homes spanning Phoenix Street, Sacramento Street, and Wilson Lane.
By 1963, Eichlers were hitting a 'sweet spot' (in our opinion), with most of the kinks worked-out, and atriums the norm.
Models include a 1367 SqFt 3/2 flat-top, 1656 SqFt 4/2 carport/atrium, and 4/2 1795 SqFt pitched-roof/atrium model.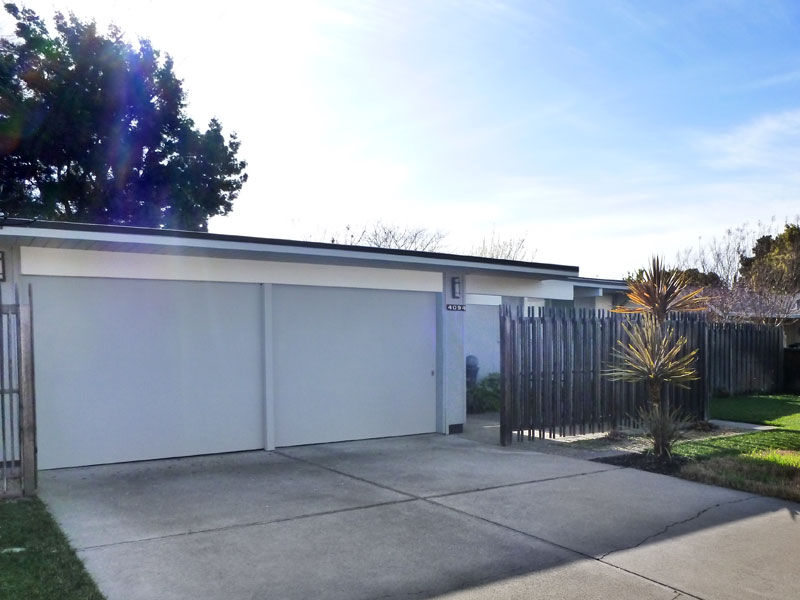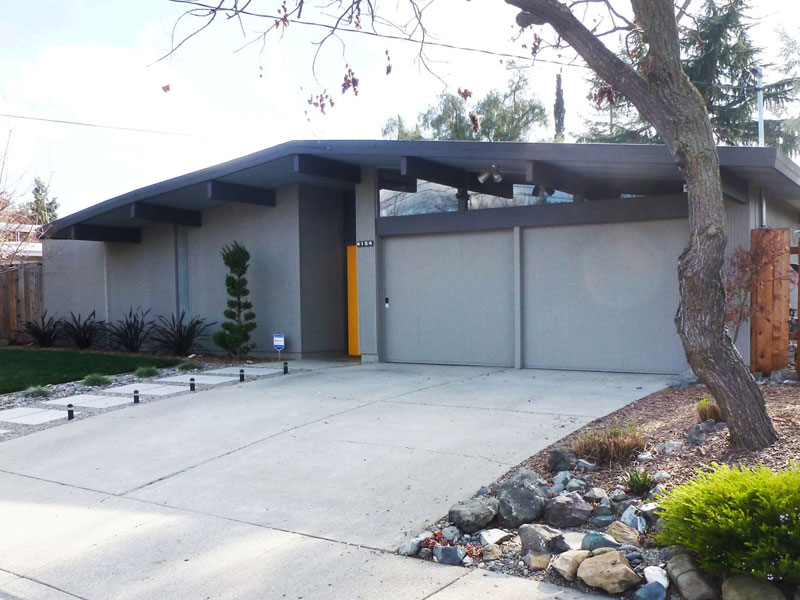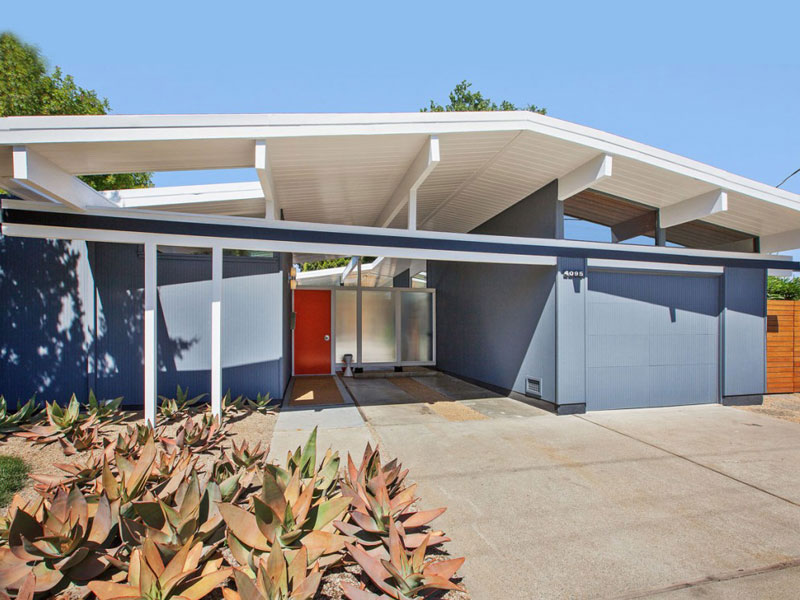 This smaller tract is a short walk from RDD, with homes on West Street, Salem Street, Santa Fe Court, and Houston Court.
Models include a rare 1577 SqFt 3/2 gallery, 1598 SqFt 4/2 carport/atrium, and 1811 SqFt pitched-roof/atrium model.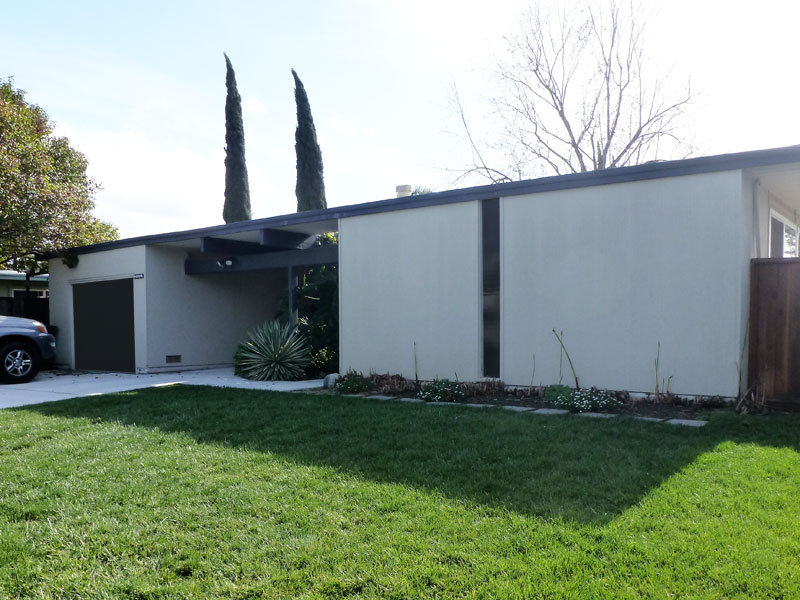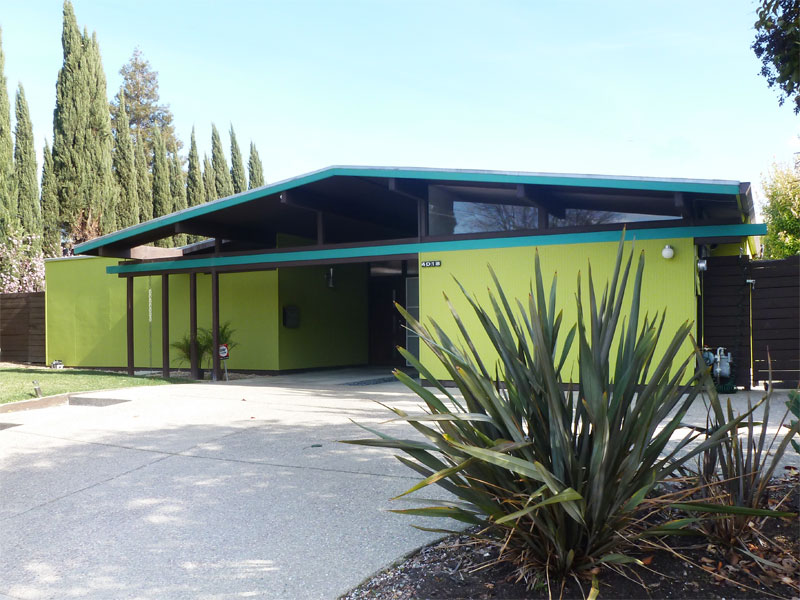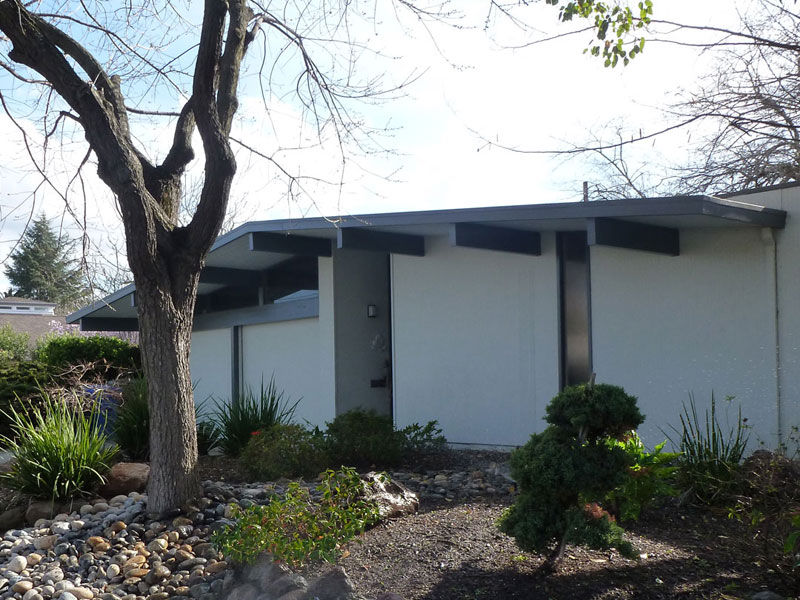 Eichlers span Barrington, Gainsborough, Lancashire, and Merridan Drive , with a solitary ex sales-office/show home on Sheridan Road.
This tract has a more exclusive feel, with larger homes, bigger lots, and buried electrical.
Models include a 1872 SqFt 4/2 carport, 1981 SqFt 4/2 flat-top, 1995 SqFt 4/2 pitched roof, and 1993 SqFt 5/2 double A-frame model.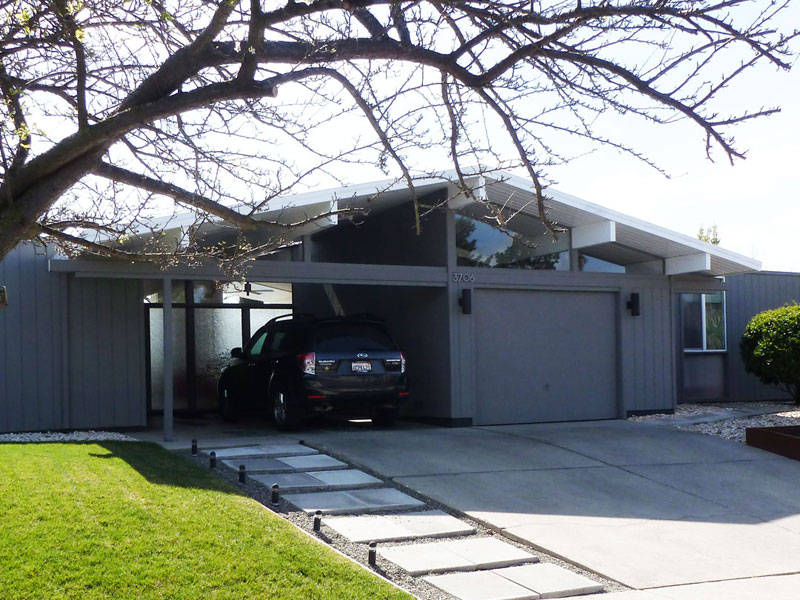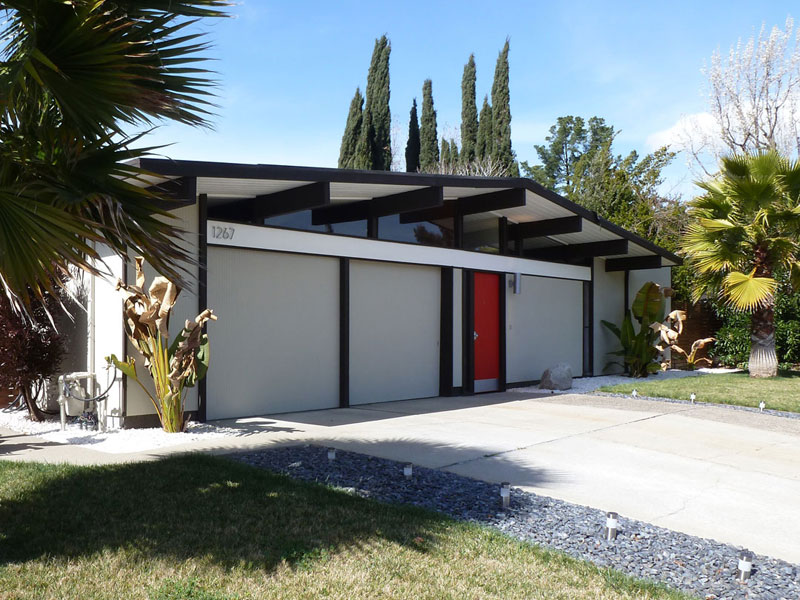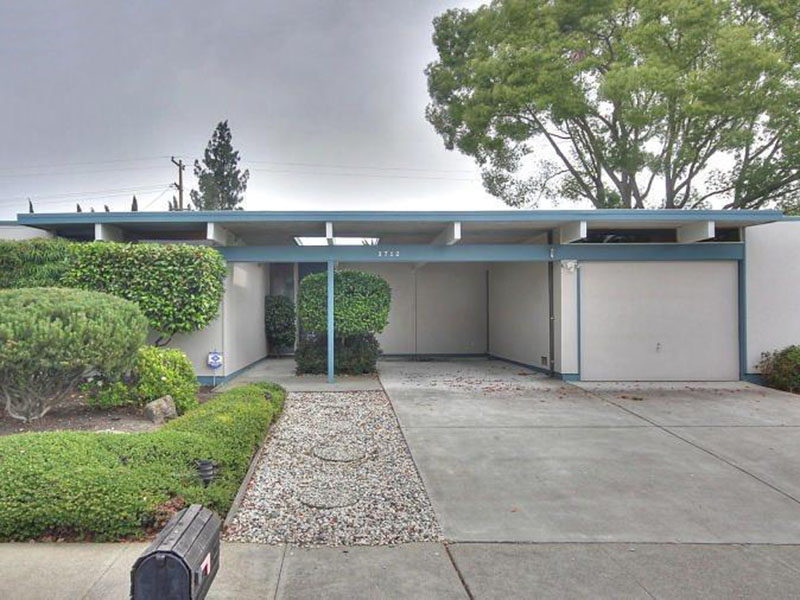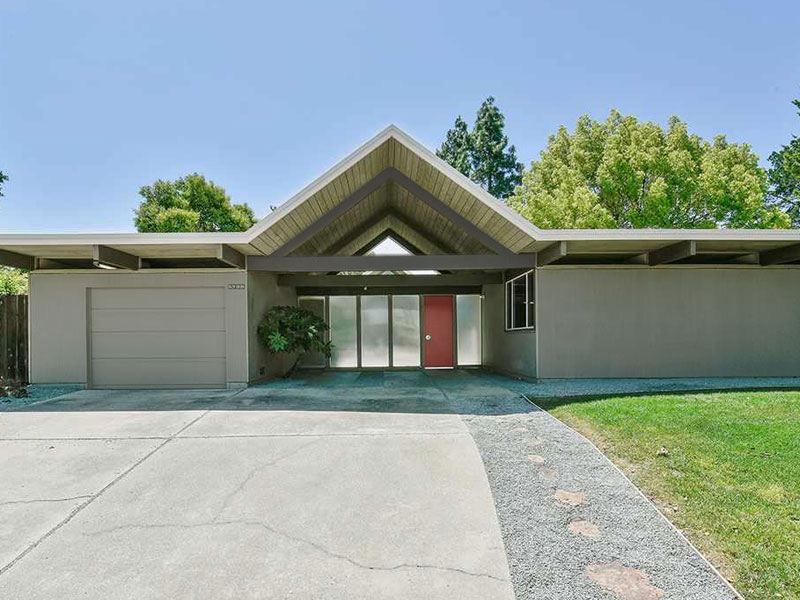 RANCHO DEL DIABLO +
RANCHO DE LOS SANTOS +
PARKWOOD ESTATES
Eichler layouts evolved considerably in the 1960s, to include more practical kitchen/family room combos, and discrete laundry areas.
That said, this carport model kitchen is undersized, and crammed into one end of the room. Also the laundry area is just a small nook.
Compare with the second plan, with a separate laundry room, off the more expansive kitchen, arranged length-ways along the family room.
The next two plans are from Parkwood Estates –though built just a year later, they feature some key refinements.
More space in just the right places, including an oversized laundry room, now with a glass wall/sliders to the rear.
There are  just a few coveted double A-frame plans, with the master in a separate wing, three beds on the opposite side, and a further front bedroom/office.
We love meeting Eichler peeps! Here are some who live (or have lived) in a Concord Eichler. If this is your 'hood, or you'd like it to be, please get in touch and be a FogModern friend!