While deliberating our first major change, we spied a far more radical transformation. This is the "Truly Open Eichler House" in Palo Alto, remodeled by Klopf Architecture. From the front, the form is like ours, albeit rebuilt and clad in new materials. I dig the ultra-modern look, but they sacrificed some signature Eichler touches, like cinder-block and vertical grooved siding.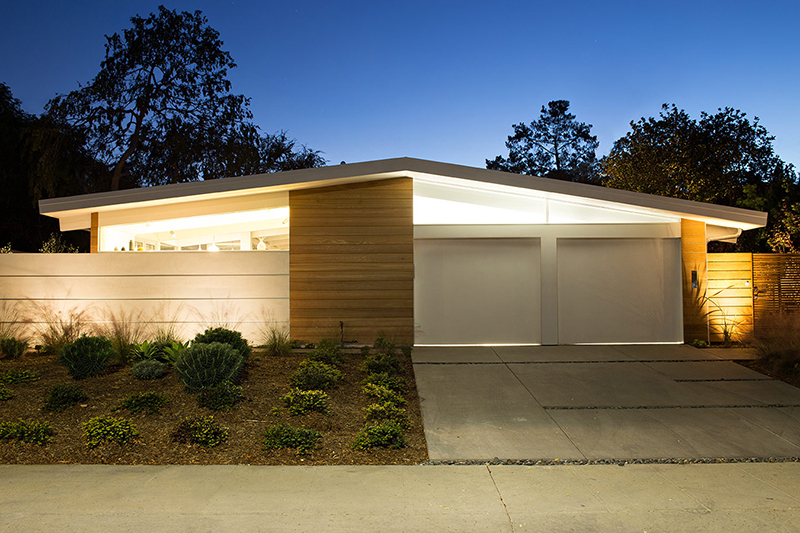 Inside things get really crazy. This pic is from the side patio, looking right through the (now wall-less) living space, to the entrance courtyard. The fireplace would have formerly cinder-blocked our view (sorry), followed by a three-quarter height mahogany wall, then the kitchen. All gone. And the two exterior walls were replaced with retractable glass, taking indoor/outdoor to an extreme.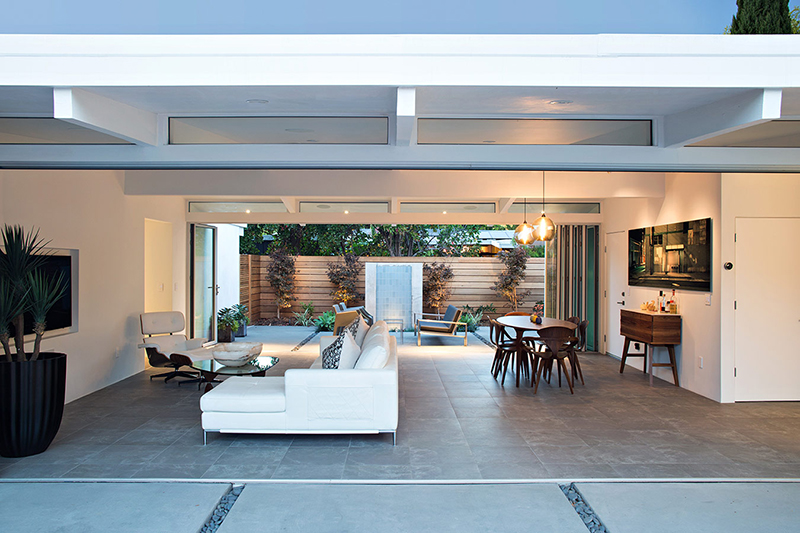 The kitchen finds a new home, in the 'all-purpose room'. This makes some practical sense, creating a more open, usable space, with easy access to outdoor dining –through a new slider, to the right of the kitchen. Looking up, you can see they added Eichler-esque clerestory windows, while covering the tongue and groove ceilings –don't like that, but it fits their super-slick vision.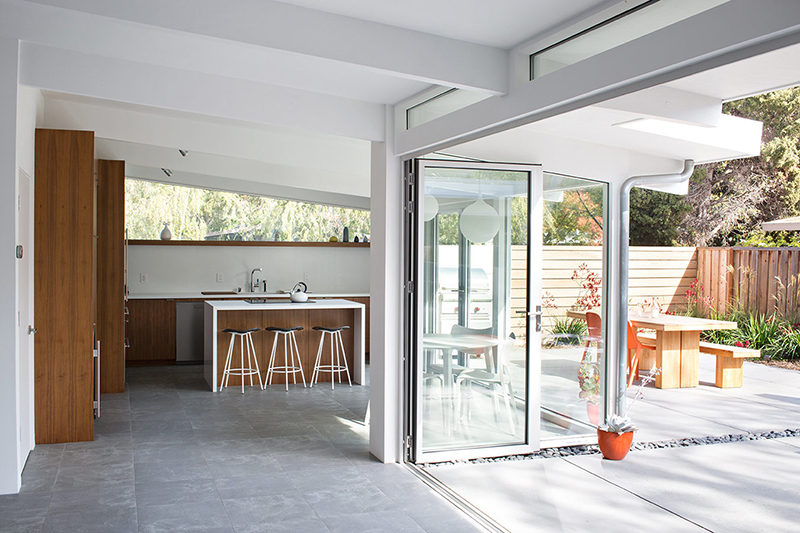 Here's the view back into the main living room. As with our own (just opened-up) home, the repetition of beams draws your eye and elongates the space. Eichler-like ball lights are an unexpected nod to the past. The flooring wouldn't be my choice, but fits the monochrome palette, which is to our liking. This is just a snapshot –see the project page for more pics/details.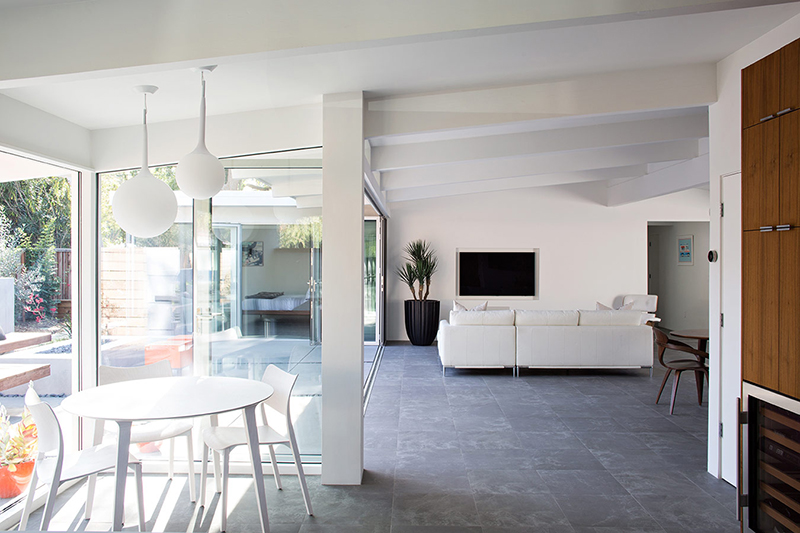 Though this transformation is a step too far for me (several, actually) it's arguably close to what Eichler might have built today. In fact, I'd prefer to see something like this constructed from scratch, rather than morphed from an Eichler. That said Klopf's work seems impeccable and well-executed. And I'm sure this house is a pleasure to live in. What say you?
Photography Copyright © 2014 Mariko Reed –used with kind permission of Klopf Architecture.
Save