Right, where was I? Last time, we painted the ceiling, beams, trim, and cinder-block, and refinished this paneling wall. I forgot to mention this made-to-measure blind we installed, from Blindster. Next, we switched our attention to the opposite side of the room, and the wall where our TV will be.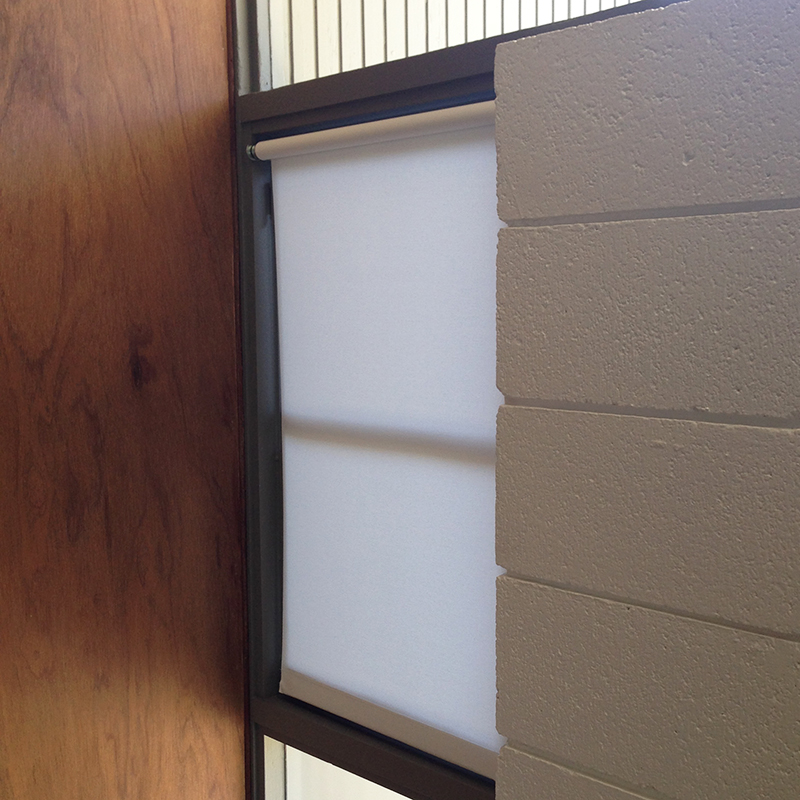 We removed all the painted paneling –we wouldn't be restoring it (we both agreed that one wood wall is enough in here) but we did need to get inside. Karen updated all the electrical and added a timer, for an additional exterior globe light, plus another power outlet, to emerge in our media unit.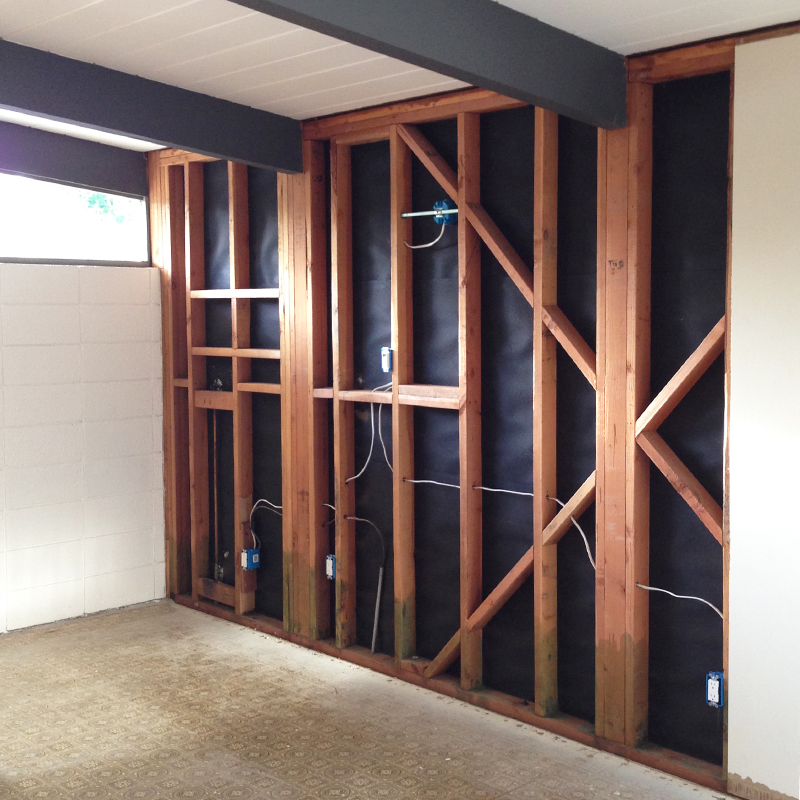 As with every wall we've opened up, the studs were in great shape. The paneling was another story, thanks to some impressive (in a bad way) overspray. As you can hopefully see, the surface was pretty rough, and took plenty of sanding to get it anywhere near smooth.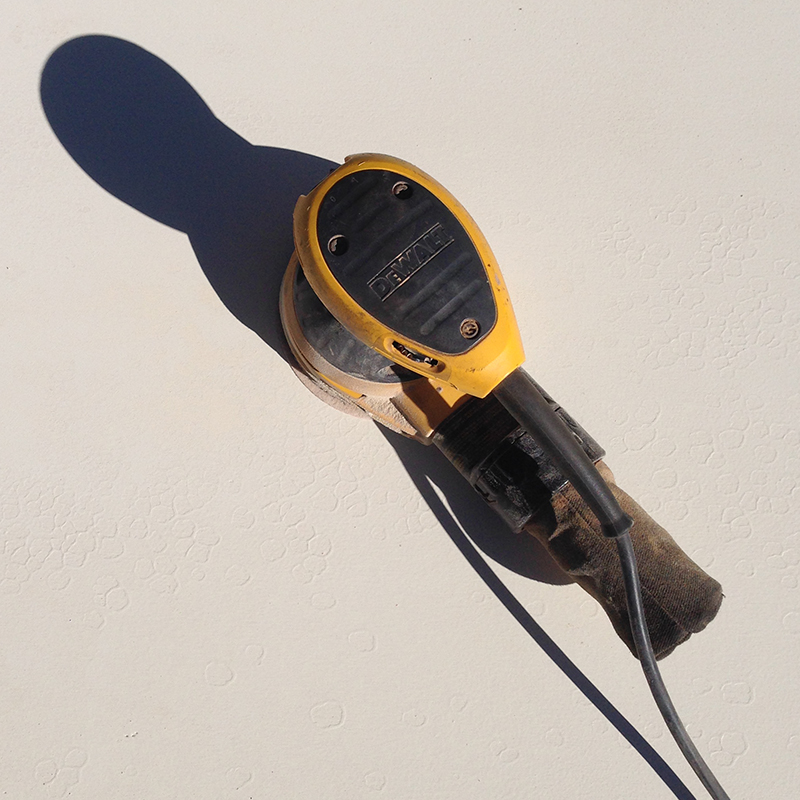 While the panels were off, we insulated.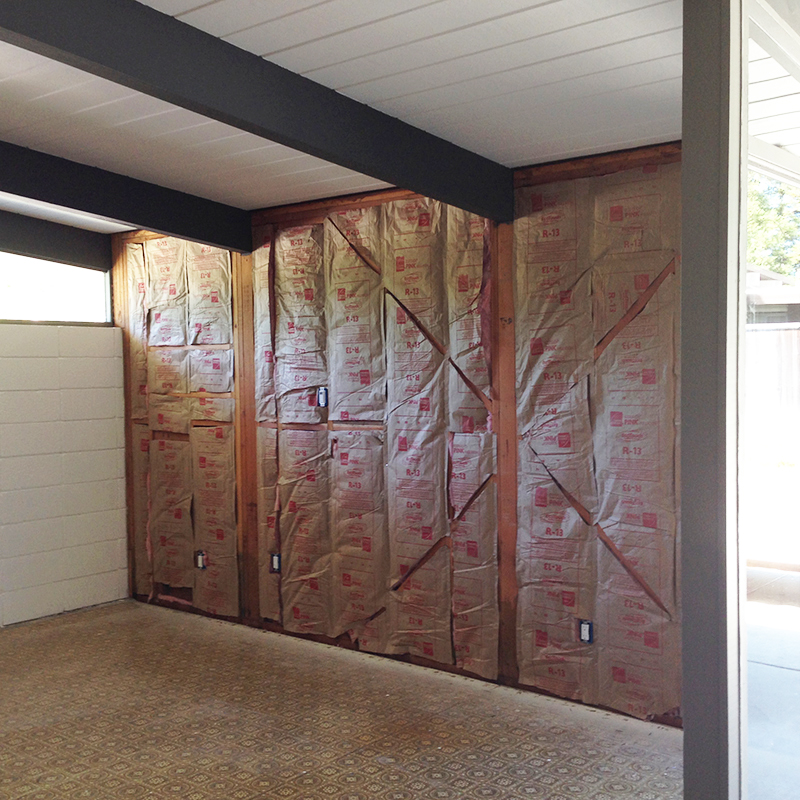 We reinstalled the paneling, painted the trim, and added new quarter-round in the corner. Love how the cinder-block disappears into this wall. We have visions of making this glass, so you can see the cinder-block extending outside –that change is at the end of a very long list.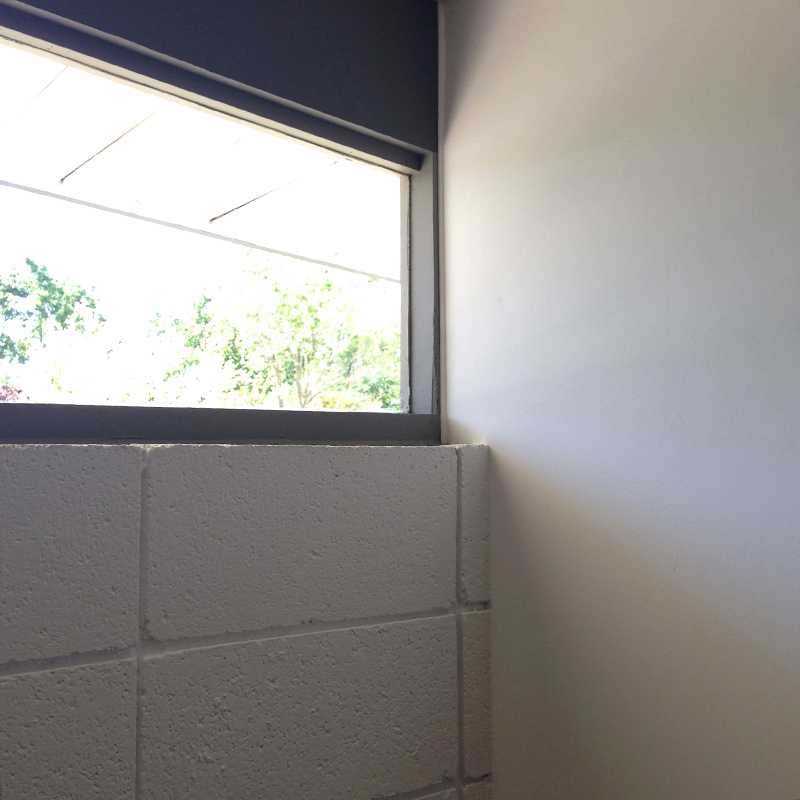 We painted the rest of this wall, then added new outlet covers and new baseboard.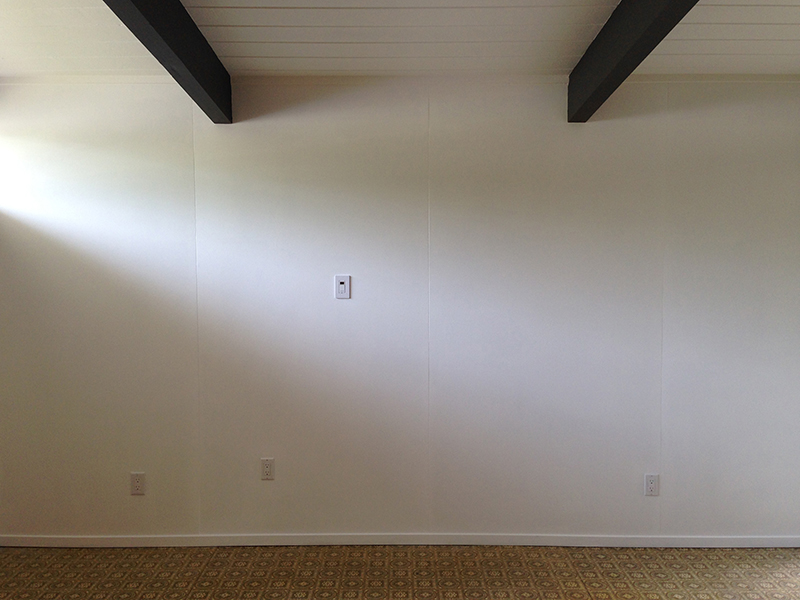 Before installing our media unit, we routed some in-ground TV/internet cable. We fed this under our path (tricky) inside this channel between slabs, and into the wall. Again, this would emerge inside the unit. Obviously, we painted the cable and replaced the wood strip when we were done.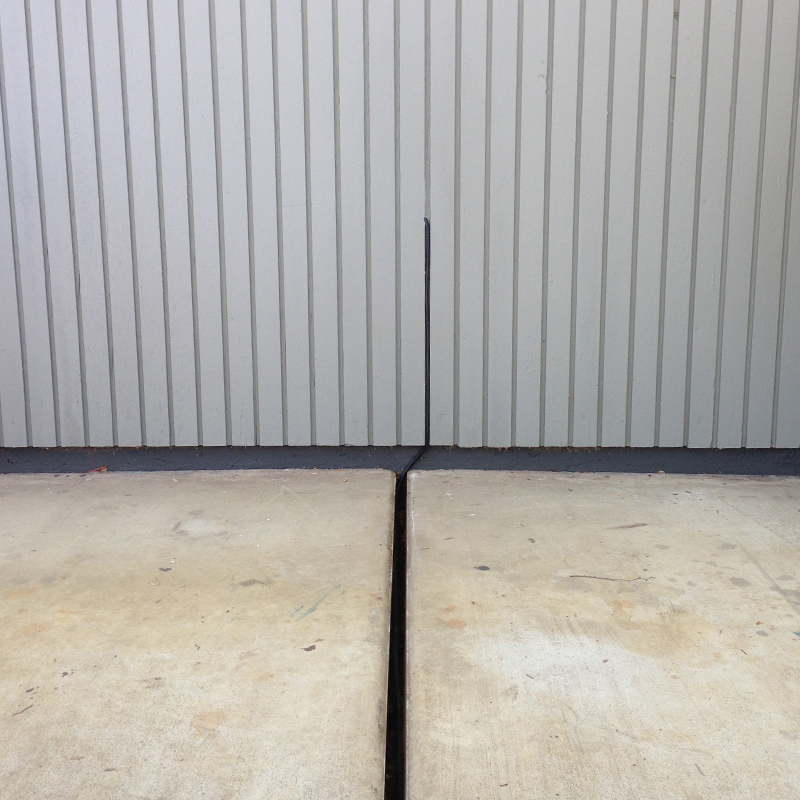 We wanted the unit to 'float' off the wall, and this high-gloss white IKEA wall shelf was perfect. And cheap. We hung this off the studs, and it feels super-sturdy. We added a bracket to mount the TV, and routed cables into the wall, and out within the unit. Again, tricky.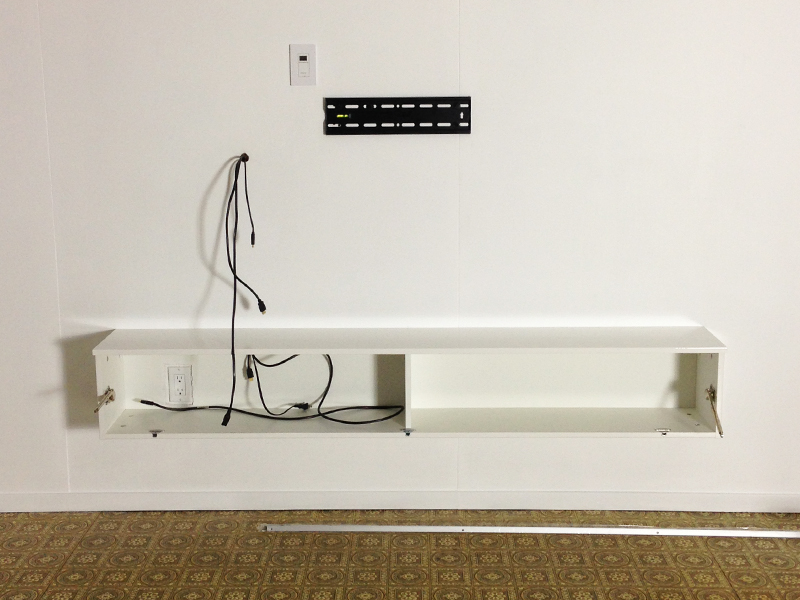 Honestly, we got the TV position wrong on our first attempt –not evident until we sat down to watch it. We moved the bracket down, into the position you see here. This is why the cables go down, rather than straight to the TV. Still, everything is neat and concealed.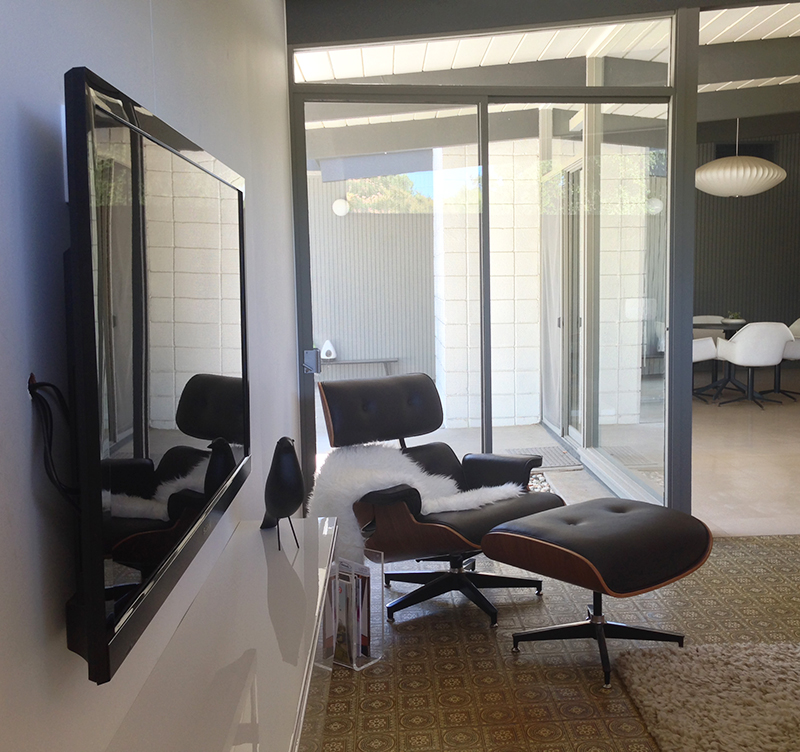 This is a way better spot for the TV, and preferable to seeing it the moment you walk through our front door, as before. It also means we can position the sofa straight-on, which is far more comfortable. We added a few succulents, as you can see, and found a nice spot for our House Bird.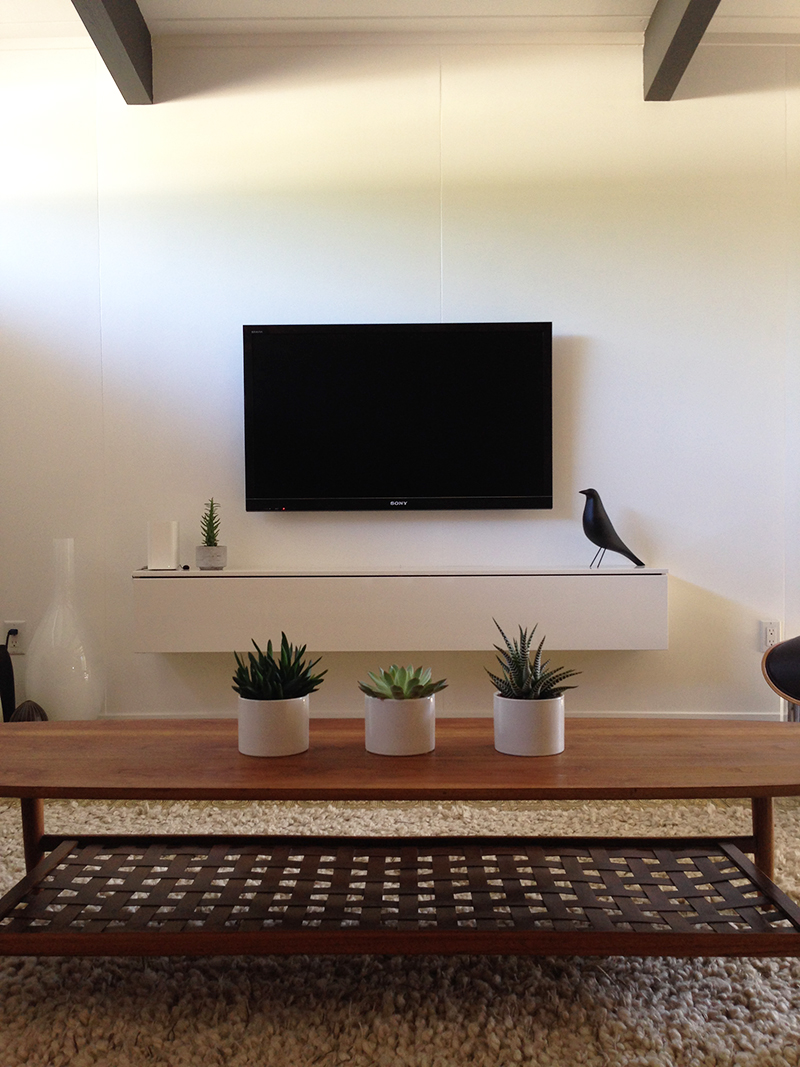 Though the dividing wall has gone, the TV room still feels separate, in a good way –defined by its purpose…and the ugly VCT-to-lino flooring transition. This will be way more seamless once we fix that. For now, we just don't look down.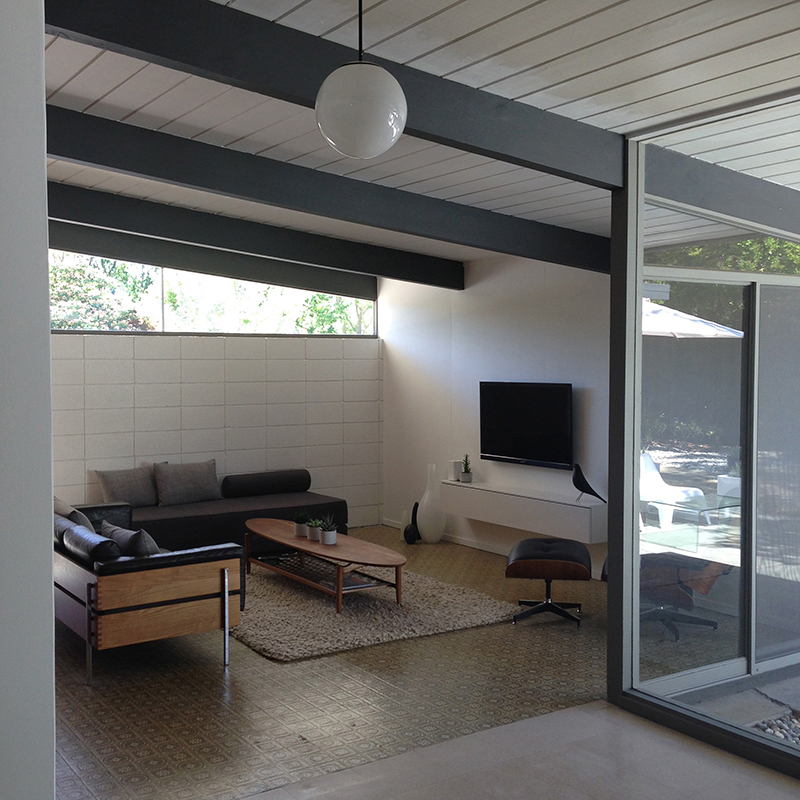 Our sofa works well in here, despite the wood-on-wood look, against the paneling. To the right is our day bed, moved from our guest room (currently our photography studio anyhow). We'll replace that with another sofa at some point, or maybe a sectional. This does just fine for now.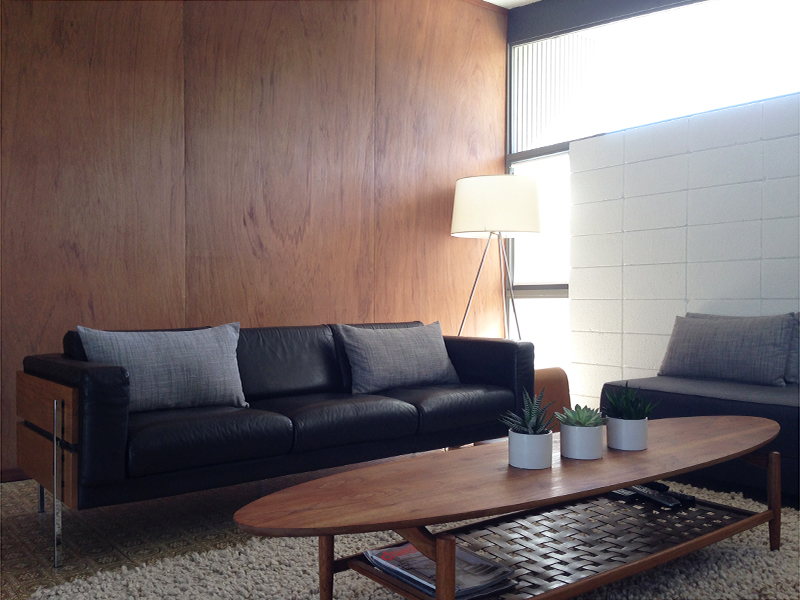 Looking back, you can see what was our living room. This space now feels huge, and now houses our temporary dining setup –that's an outdoor table we're using, pending our long-overdue dining table purchase. We'll probably add a low coffee table and a couple chairs in-between these two areas. We'll see.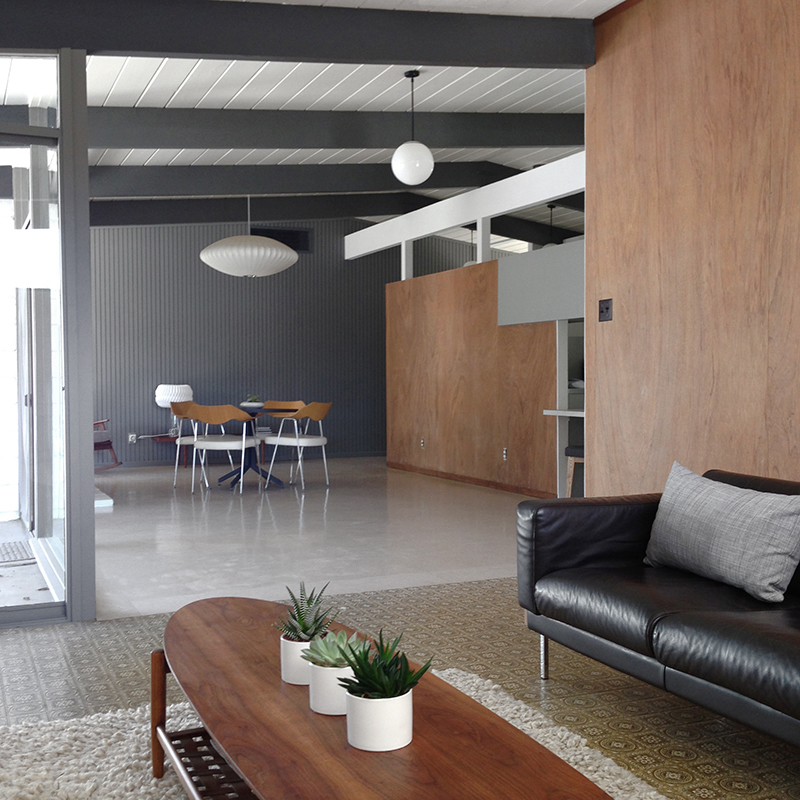 We also gain a better view of the kitchen, plus a shorter route to get there. As a bonus, you can now see the TV from the kitchen, so I can keep an eye on the baseball while cooking –go Sox!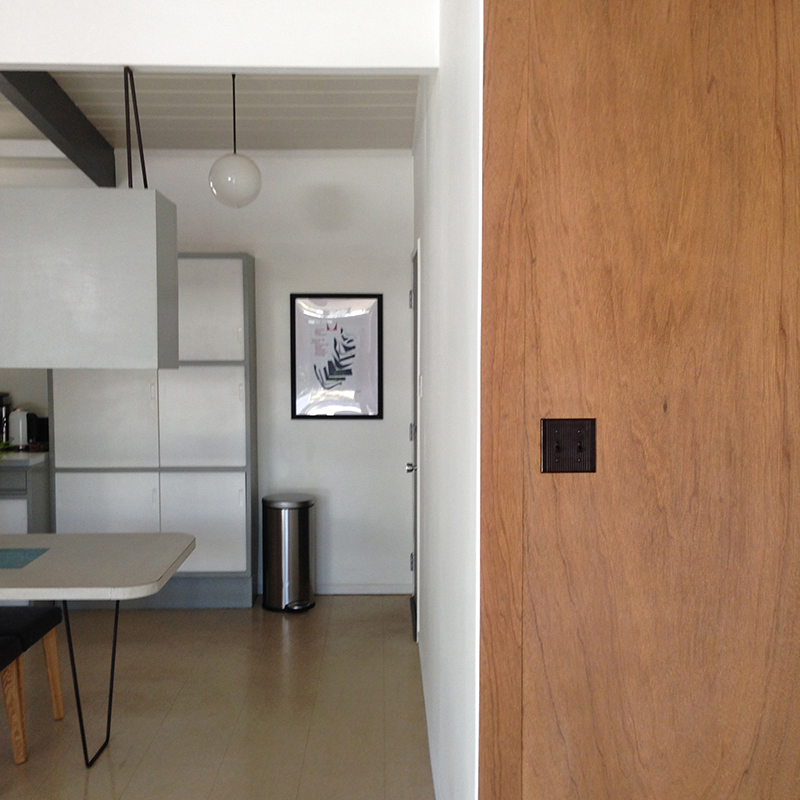 Back in the new dining area, you can now see the (previously blocked) clerestory windows, at the front of the house. The cinder-block wall (one of our favorite features) is also revealed, with the matching fireplace in your field of vision.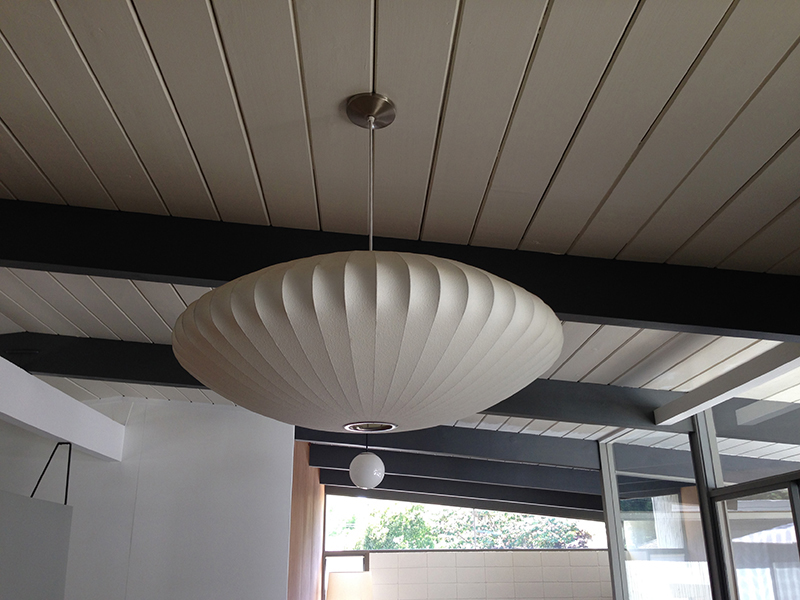 You can also see the full span of beams –seven in all, if you step back a little from here. This draws your eye to the ceiling –such a defining Eichler characteristic.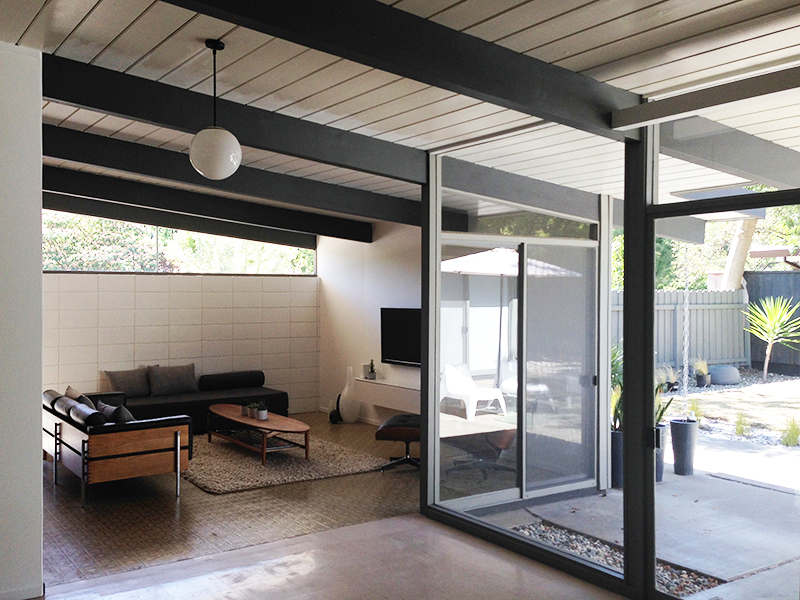 Since we removed the wall, I've found myself sitting in various spots, taking in the new views we've created. It's like we've fallen in love with the house all over again. Not that we ever fell out of love, but you get what I mean. Hopefully.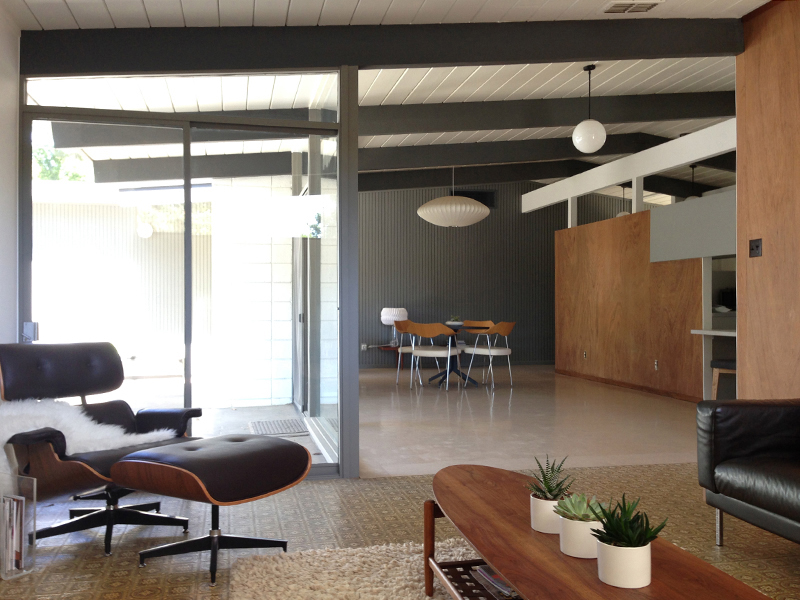 Needless to say, we don't regret our decision. Not one bit. And though the purists among you may disapprove, I hope most people can appreciate our reasoning. Next, we'll move onto the new dining/living space –in need of paint and refinishing. Then we'll (finally) be ready for flooring.