Remember our TV room? This is where we began our VCT flooring install, last fall. That went well, but the new (very white) flooring made our existing rug look very beige –not what we were aiming for. It took us a while, but we eventually found a rug to replace it. And here it is…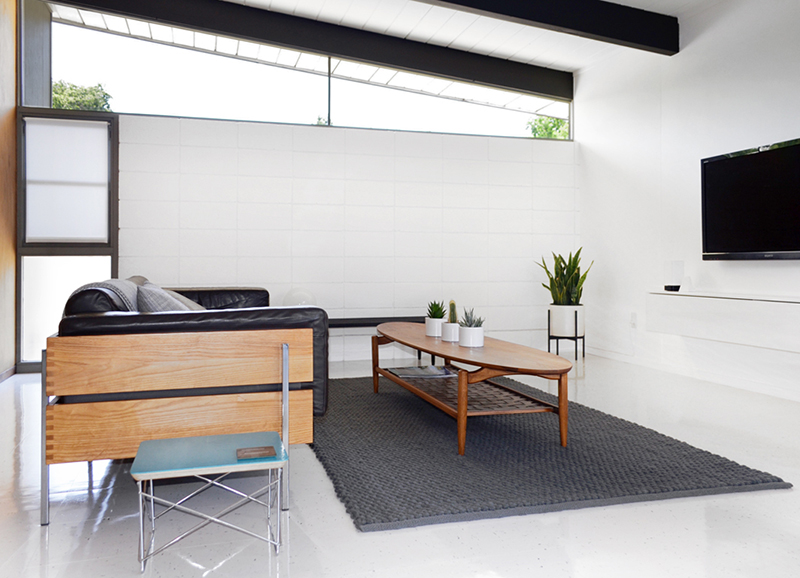 CB2's chunky grey rug. The dark charcoal is a much better fit for our color palette, contrasting well with the white flooring (which has charcoal flecks in it) plus the warm wood furniture and paneling. It's also a good match for our dark gray beams. We got the 5 x 8′ version, which fits the space perfectly.
Oh, you see that case study planter in the corner? –a birthday gift for me, last week (happy birthday to me!) but we were sent white, rather than the charcoal we ordered. Replaced quickly without fuss, so we're good. And it looks way better against the white walls. Right, back to the rug…
It feels extremely well made. And it is: "In a time-intensive process, 100% zero count wool is dyed then dried in the sunlight. Using traditional looms, wool is handwoven and braided together to create a soft loop pile" –I couldn't have said it better myself…so I didn't try. But I do know it's super-heavy, which is reassuring. And it's good value for a rug of this quality –this size is under $350.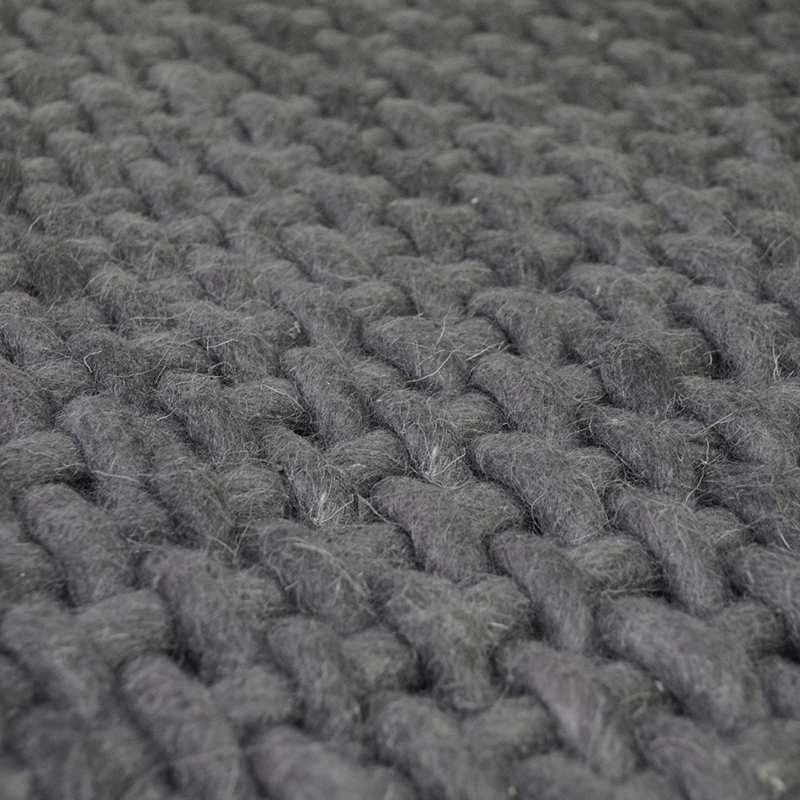 We love that it's real wool, but were a little concerned about shedding, particularly as we just increased our vacuuming burden, thanks to our new house guest, "Fog" –he's also a fan of the rug, evidently. CB2 say shedding should subside after 2-3 months, but it's already a non-issue, after a few thorough vacuuming sessions. A big relief.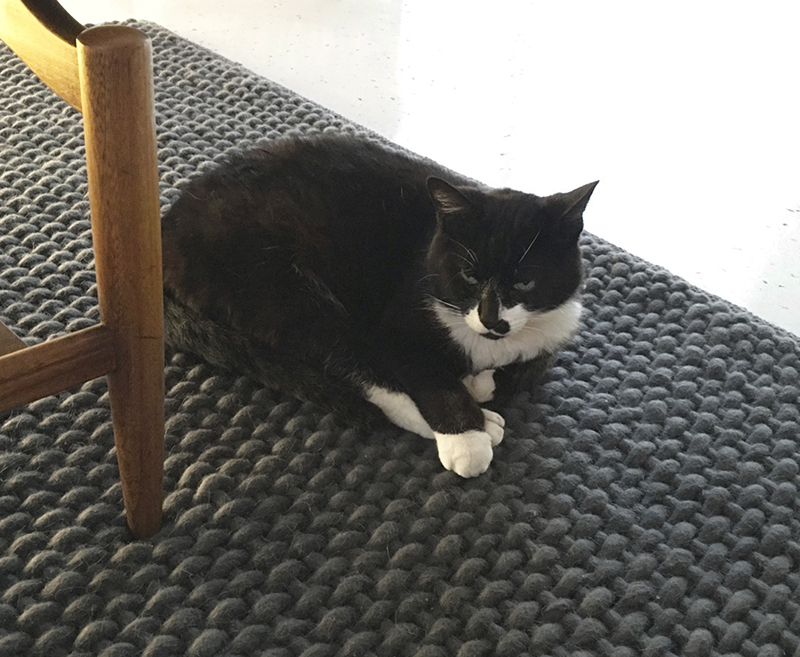 Oh, I should thank Karen's parents, who we dragged to CB2's San Francisco store, to see the rug in-person. This was during a recent visit from England, and after a long day of SF sightseeing –so, tired legs all around. Thanks Pat and Tony!
But it was worth it. This rug has transformed the room –we feel so much better about how everything now fits together. We added another globe light in here (remember our hack?) and painted that ($30 Craigslist) slatted bench black –it was pretty beaten-up, and now looks great.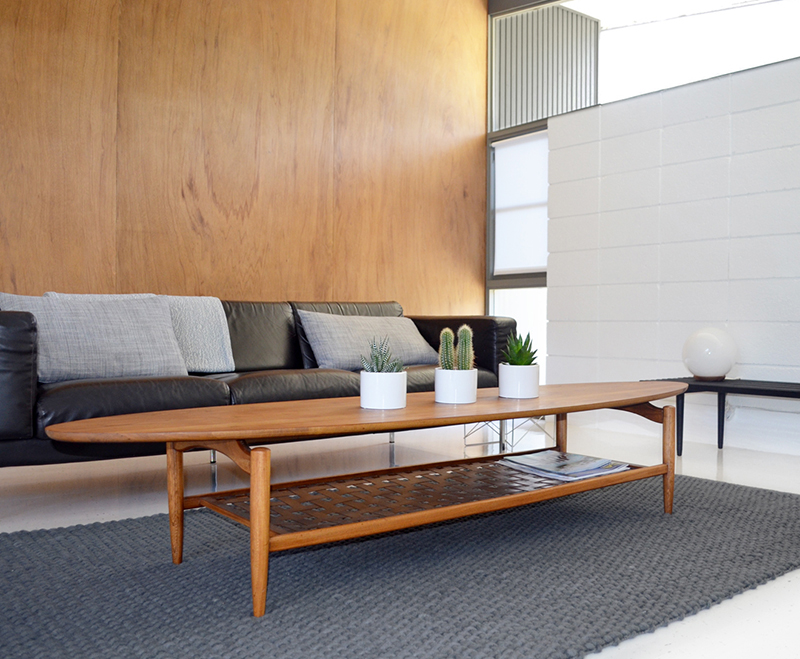 We'd love to reupholster our Robin Day sofa in lighter fabric, as the leather's getting tired –no surprise, as we've had for 10+ years and 6,000+ miles! But it still has some life…which is lucky, with the Sacramento MCM Home Tour in five days –eek! We hope to see you there…I mean here. Post kindly sponsored by CB2.