We visit IKEA pretty often –just 15 minutes away, with a good burger place nearby, to sweeten the deal. Each time we go, I badger Karen about buying the FADO Table Lamp –a $20 Eichler-like glass globe, with one downside; a distinctive plastic base, making it easily IKEA-fiable (I just made that up). Don't get me wrong, we love IKEA, we'd just prefer our home didn't look like the showroom.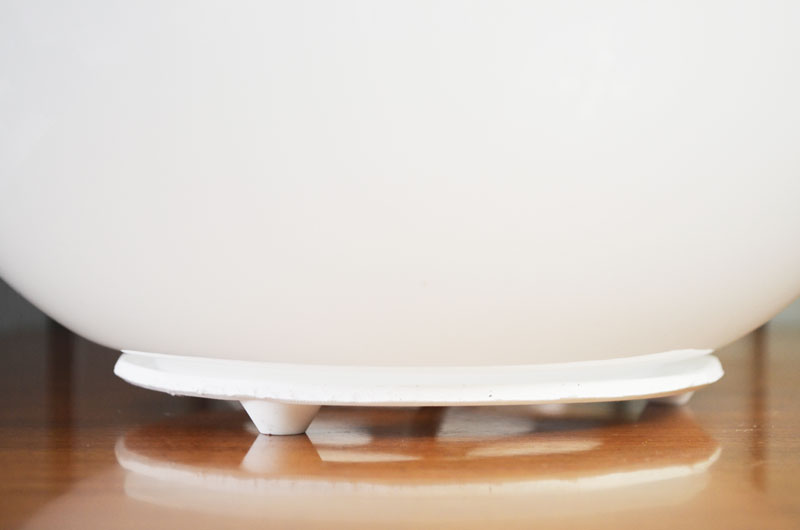 Karen buckled and we finally bought one (yay!) planning to disguise the base somehow. We measured-up, then searched for something suitable –enter the Tondo 6-inch Plate, from Crate & Barrel. We figured this would make a nice platform, with raised edges to cover the existing base. And it did. We cut out a wedge, to accommodate the power cord, and Bob's your uncle.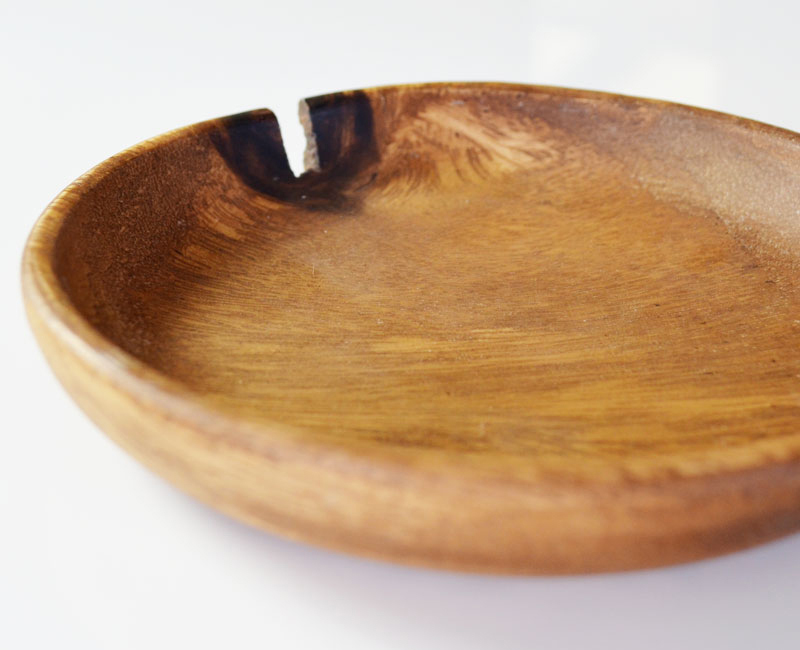 That means it worked (if you didn't know). Such a simple fix (perhaps not worthy of "hack" status) but it makes all the difference, to us. The power cord wasn't behaving here, but I've since managed to tuck it into a siding groove, and lay the switch flat. Two visitors have already asked "where did you get that lamp?" rather than saying "oh, I saw those at IKEA" –that's good enough for us.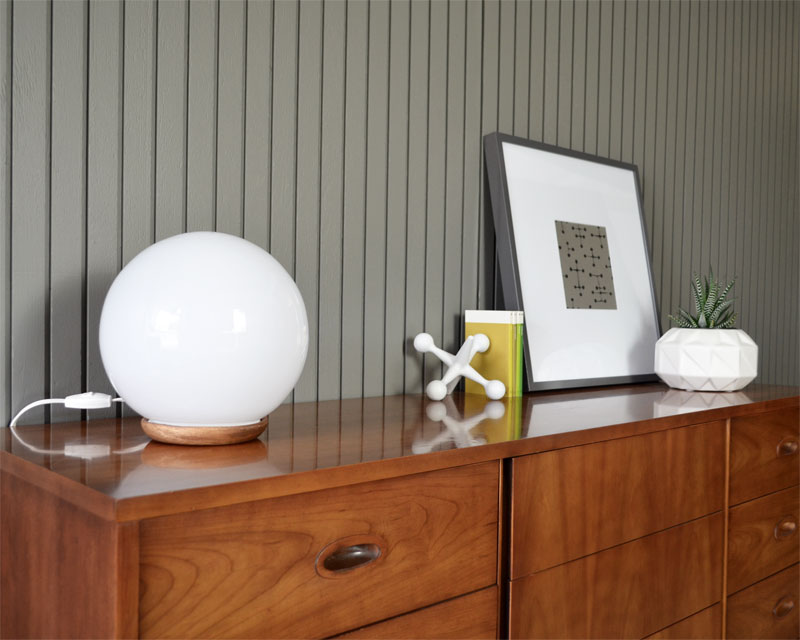 FADO and Tondo (they even sound like a couple) will share this dresser-come-credenza, in our living room. It's part of a bargain bedroom set (including tallboy/nightstands) bought from our lovely friend, and fellow Eichler-owner, Camila. The planter (CB2) will also stay, with other objects subject to our usual tweaking.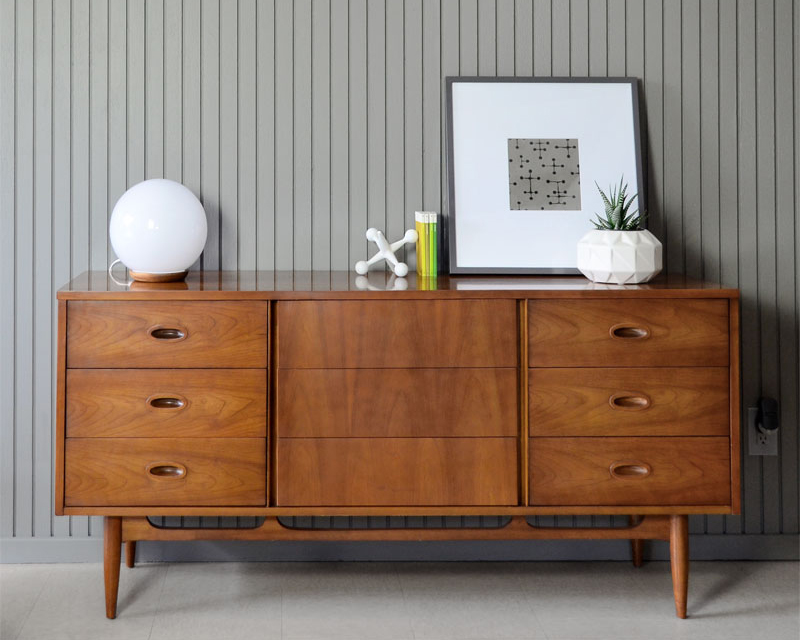 We swapped the bulb for a daylight LED –preferable to the dim yellowy glow of the standard IKEA bulb.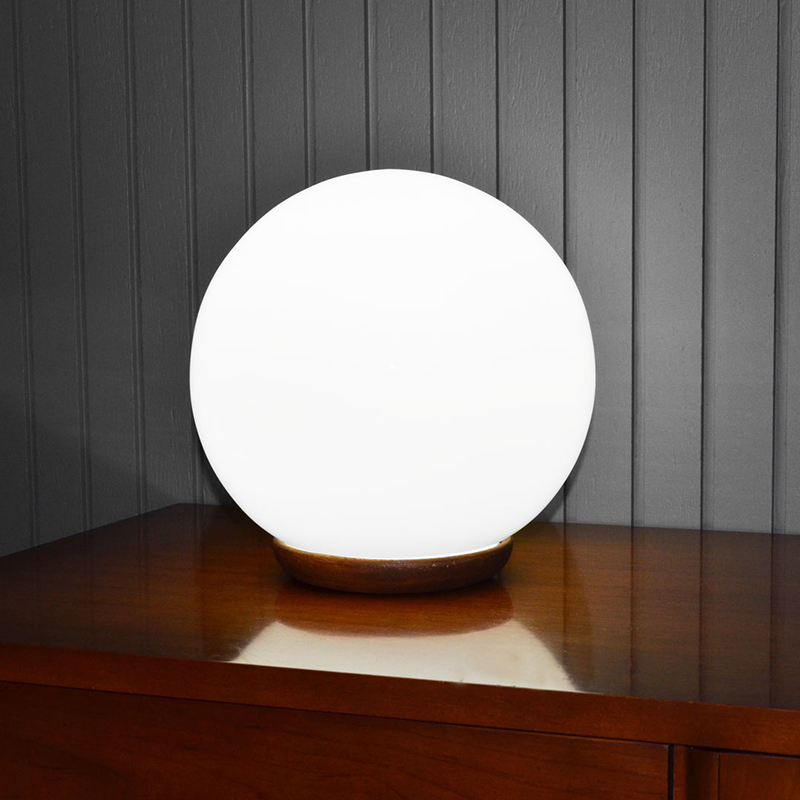 Hope you like our humble hack. We're so happy how this turned out, we'll be adding a second globe in our under-lit office. We (optimistically) ordered two wooden plates up-front, so we just need another FADO –sounds like the perfect excuse for an IKEA trip.