As you may have noticed, we've cut down a few trees and shrubs. We've also collected the odd leaf. Lucky for us, Sacramento City operates a winter street collection for leaves and trimmings, in addition to weekly pick-up of our (always full) yard waste container.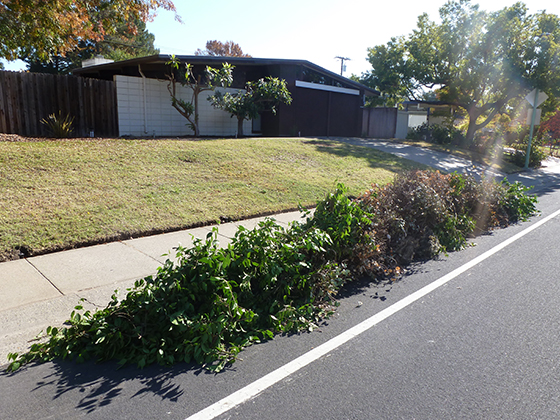 And this is the pile we assembled. We were a bit concerned that the claw, as it's locally known, wouldn't scoop everything up. But we needn't have worried. I barely had time to grab my point-and-shoot before the deed was done.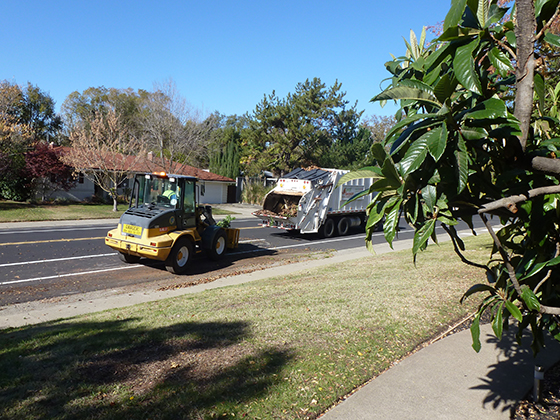 The claw schedule runs every 7-10 days November through January. I have a feeling this is the first of many such piles that will accumulate during that time. But rest assured, this is the last one I'll be documenting here.