Quick follow-up from my front yard update. Nothing to boast about here –we're just trying to make good before winter. As I mentioned, we marked-off this area with string, then jointly tackled this project with Karen's dad, while he was visiting.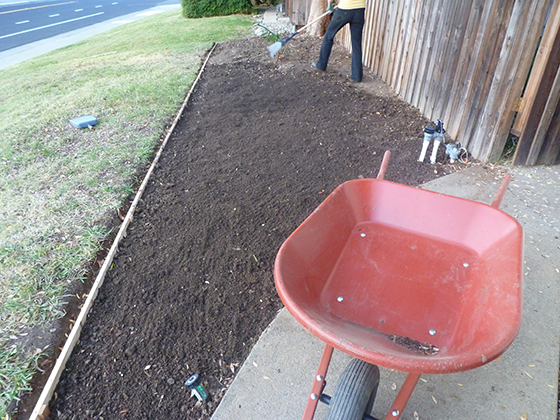 We dug the earth over and removed the roots of two shrubs I culled. We also edged the area with about thirty feet of wood, to create a divide. Everything below is lawn we hope to salvage, with the above area for planting, starting with our lone spiky plant.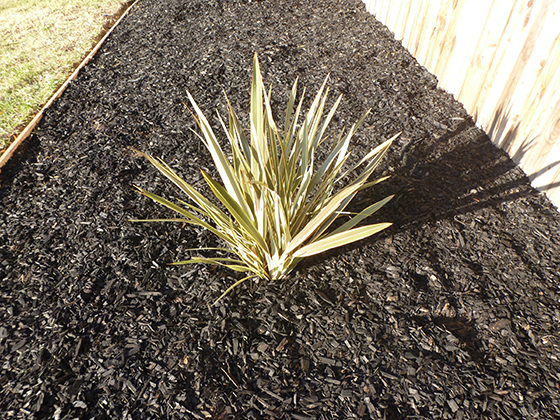 We plan to add an identical plant – we knocked-in a stake (below) to show where we'll position this – then we'll infill with some other lower level spiky plants. Again, for now, we've filled the area with black bark, to be replaced with crushed stone later.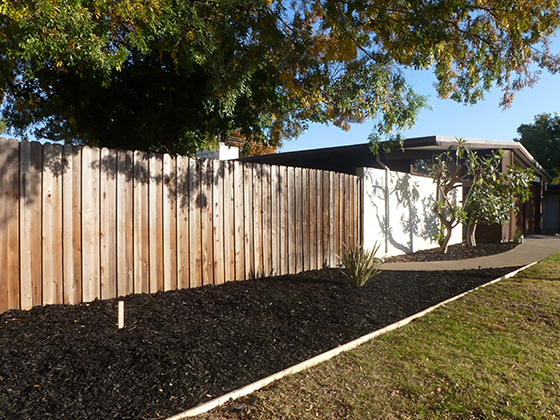 We also transplanted a previous resident – a young palm tree – to the other side of our driveway. We carefully dug around it, to capture the entire root system, before re-planting it, in front of our entrance path. He looks cute, but has a long way to grow.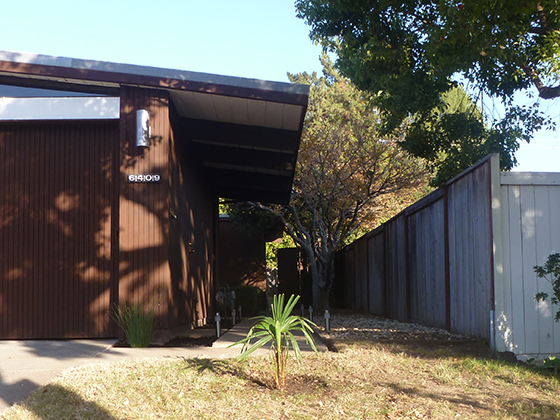 Hopefully he'll survive. If not, we'll probably buy another palm tree to go here, as it should provide a partial screen (long-term) and fits well with our plan for this side. We're running short of time for yard work, so we'll need to call it quits soon.