This gold letter plate really stands out. And not in a good way. We wanted a simple, flat, silver replacement. Turns out, that's not so simple. There are some okay(ish) options around, but the only one we really like is this one. But we're not spending $225 on a letter plate.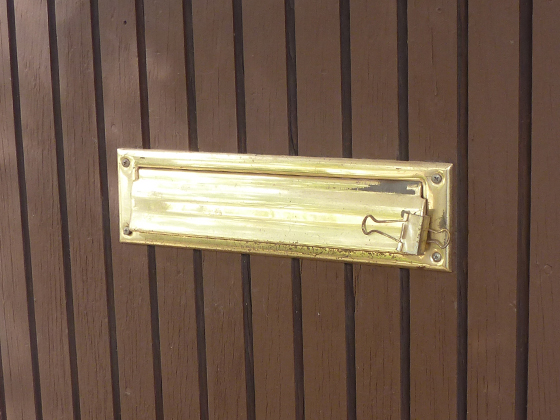 So we didn't. We bought one from a UK site, and got Karen's parents to bring it over. It looks almost as good, and cost us less than $50. There was some hassle involved in removing the old plate and mounting the new, but I'll spare you the details.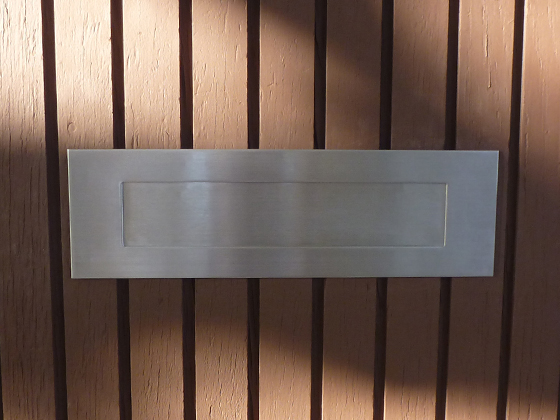 Now installed, it's a big improvement, as I hope you agree. The postman even complimented us on it. We now have a light fixture, house number, and letter plate all befitting an Eichler. Unfortunately, this highlights the one remaining issue in this photo –gold door hardware.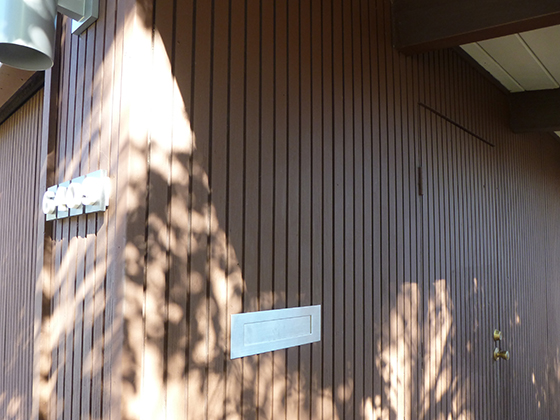 That's it, bottom-right, on the side entrance to our garage. I haven't got a close-up but, as you can probably see, it ain't pretty…unless you're into that sort of thing. We plan to tackle that soon, along with the (also gold) door hardware throughout the house.