As mentioned, Karen's parents are visiting, giving us a great excuse to spend some time in San Francisco –they've never been, so we showed them the sights. While there, we took time out to visit one of our favorite stores, Room & Board.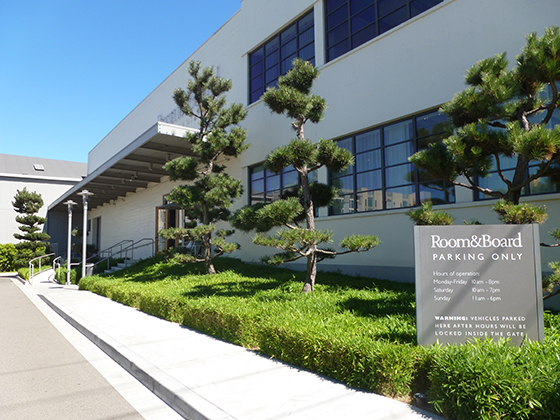 All the usual suspects are represented, from Eames lounge chairs to Noguchi coffee tables, along with some drool-worthy modern day designs. Just to be clear, we're not here to buy anything, more for inspiration and long-term planning.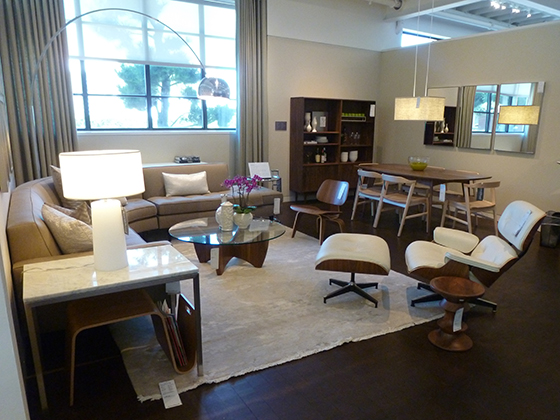 That said, this Ventura dining table took our fancy. It comes in a choice of sizes and woods, but the version shown below – 72″/walnut – would be ideal for us –we have a vacant spot in our living space that this would slide right into.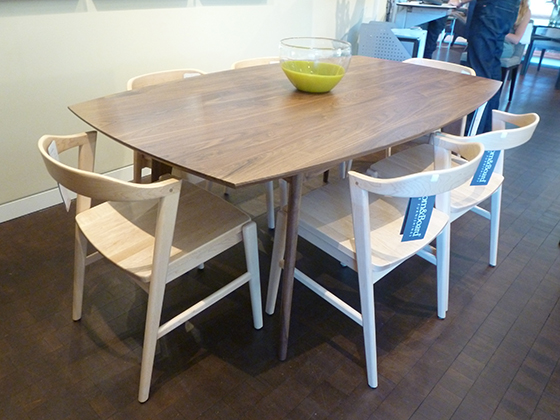 And we love this Ply magazine table. Actually, we already have some side tables in a similar form, plus a not-so-similar magazine rack, so this is definitely more of a want than need item. We'll add it to the wishlist anyway.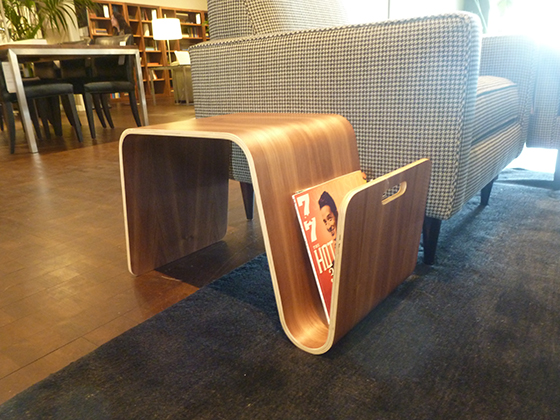 Nelson benches seem compulsory for Eichler owners, and we're itching to conform. The 60″ version is made to go at the end of our bed, but it's tricky to justify the price tag, especially with decent reproductions costing half that. Tempting.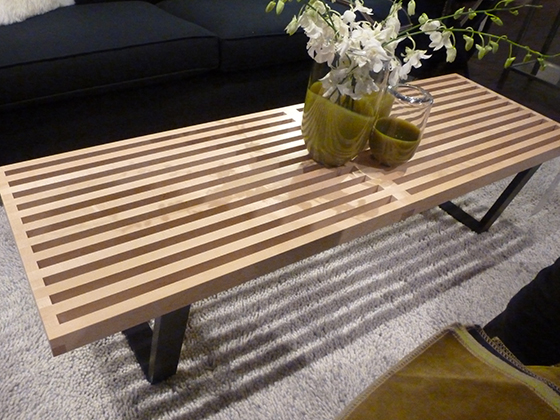 While we're on tempting, this George Nelson Cigar wall sconce is so cool. Two of these would look great flanking our bed or sofa. Either way, that's double an already significant cost. Guess that's another wishlist addition.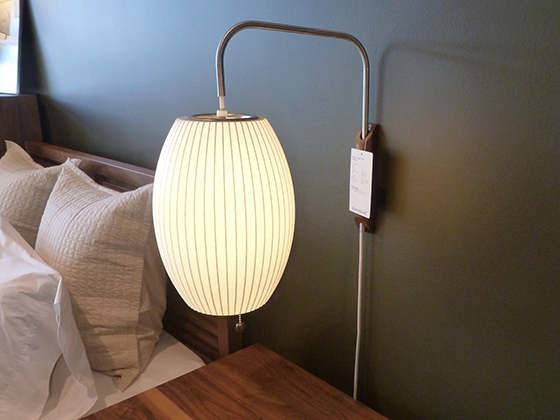 Talking of Nelson lighting, I had to snap this wonderful store display, showing various pendant shapes and sizes. Yum. With almost all our globe lights intact, we don't have much room for additions. That's a good thing.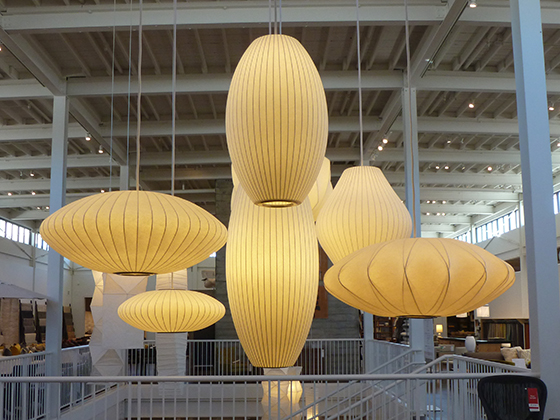 They have some nice office stuff too. Which reminds me, we could really do with new office chairs. We currently use knock-off Eames/Saarinen Organic chairs. They look nice enough, but simply aren't fit for purpose. We loved this lamp, by the way.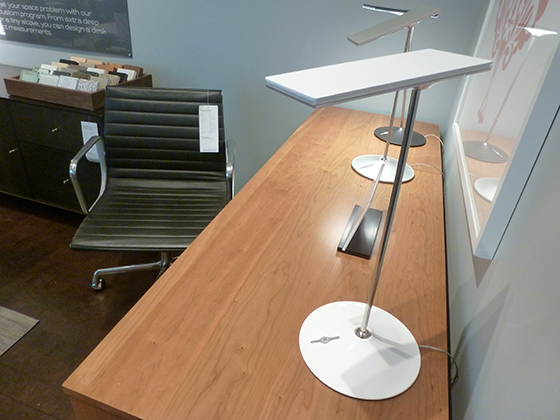 Karen has been eying this outdoor chair for some time, and wanted a closer look. I agree it looks great, but sitting in it was another matter. The thing is so uncomfortable. Amusingly, the sales assistant said that was the consensus.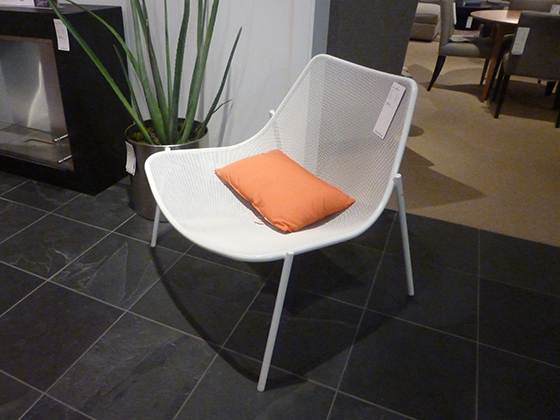 No matter. Even though we're in California, we still get winter. So, we have plenty of time to find outdoor seating alternatives. And it will be quite a while before we can afford any of this stuff. But it's fun to look.